Brazen Actress Ruthlessly Scoops Australian Newspaper On Her Own Love Life
Media/Entertainment
June 12, 2022 11:00 AM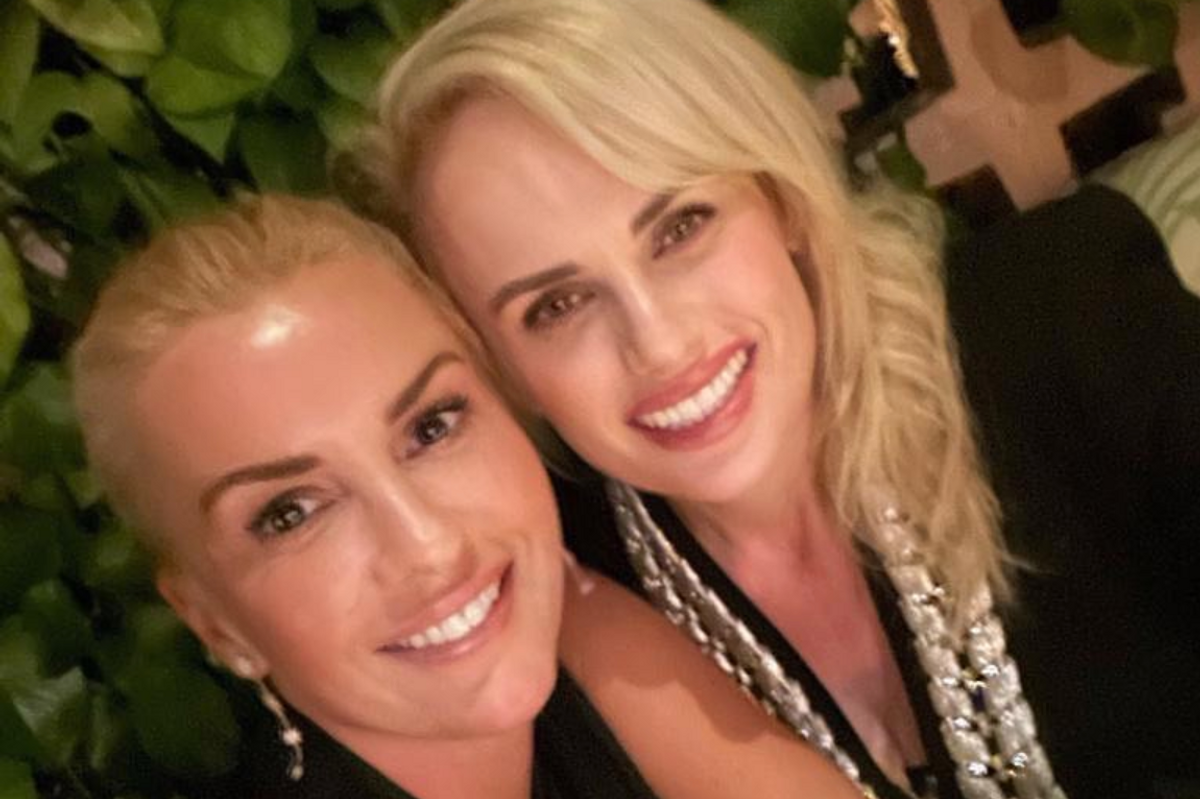 Andrew Hornery of the Sydney Morning Herald had a real humdinger of a scoop. A scoop about a big time Hollywood celebrity lady who, despite having dated men in the past, was currently dating a woman. Like some kind of ... well what would you even call that? Duosexual? Bicycle? Who knows! Probably she was just a lying liar who lied about previously being sexually attracted to men before finally coming to terms with the fact that she is a lesbian, because we all know that there is simply no such thing as human beings who are attracted to and have relationships with both men and women.
But Hornery was a gentleman. He graciously emailed the representatives of this big time Hollywood celebrity lady to inform her that she had 48 hours to give him a comment on her relationship before he would publish "a single word" about it.
Alas, rather than being grateful for his "discreet, genuine and honest queries" and blessing him with an exclusive, that actress rudely announced her relationship on Instagram. The very same social media service where she once posted about dating a man! Can you imagine!
---
That actress? Rebel Wilson, who is now in what seems like a perfectly lovely relationship with fashion designer Ramona Agruma, whom she referred to on Instagram as her "Disney Princess."
But Andrew Hornery, a normal man who has normal reactions to things that happen to him, would have his revenge! In a scathing column in the Sydney Morning Herald, where he had hoped to out her sexuality to great acclaim, he outed her as a ... gazumper.
He wrote:
As Rebel Wilson knows, we do not live in a perfect world.

So, it was an abundance of caution and respect that this media outlet emailed Rebel Wilson's representatives on Thursday morning, giving her two days to comment on her new relationship with another woman, LA leisure wear designer Ramona Agruma, before publishing a single word.
So classy!
Big mistake. Wilson opted to gazump the story, posting about her new "Disney Princess" on Instagram early Friday morning, the same platform she had previously used to brag about her handsome ex-boyfriend, wealthy American beer baron Jacob Busch.
That'll teach Andrew Hornery to graciously give people a 48 hour deadline to give him a comment before sharing their personal business with the world! Next time he'll know better and just out the person without checking in with them at all. Wouldn't want to get gazumped like that again.

What the hell is gazumping you ask? Well, according to the Oxford English Dictionary it is British slang for when a seller "raise[s] the contracted price of a property after having informally accepted a lower offer." Huh.
As if that wasn't bad enough, it soon became clear that Wilson wasn't even opposed to someone else talking publicly about her relationship with Agruma — as long as that someone is her actual best friend who introduced them to each other.
She even had her "bestie", the actor Hugh Sheridan, doing radio interviews on breakfast FM on Friday morning, during which he gloated about introducing the women to each other six months ago. Apparently they had hit it off pretty much immediately, but had kept the relationship under wraps.
What? So just because Andrew Hornery isn't her "bestie" he can't be the one to break the story? How is that fair?
Clearly, Wilson is just a hypocrite who doesn't appreciate good journalism! She complained when one magazine defamed her and yet isn't willing to reward classy and extremely normal and well-adjusted guys like Andrew Hornery with an exclusive. Or to at least just let him publish his findings without "gazumping" him!
Considering how bitterly Wilson had complained about poor journalism standards when she successfully sued Woman's Day for defamation, her choice to ignore our discreet, genuine and honest queries was, in our view, underwhelming.

Of course who anyone dates is their business, but Wilson happily fed such prurient interest when she had a hunky boyfriend on her arm.
Ah yes, who among us doesn't recall how we knew every detail of Rebel Wilson's romantic life with that guy I kind of knew of from when he dated Adrienne Maloof of Bravo's Real Housewives of Beverly Hills seasons 1-3? That sure was a time, and a thing we all had a very prurient interest in.
That aside, Andrew Hornery will have you know he is not homophobic just for wanting to out an actress for having a same-sex relationship! In fact, she's probably the homophobic one for not coming out when no one would have had a problem with it!
This is understood to be Wilson's first same-sex relationship, at age 42 and in an era when same-sex marriage is legal in many parts of the world and – thanks to decades of battling for equality – sexual orientation is no longer something to be hidden, even in Hollywood.

Up to now, Wilson had identified publicly as a heterosexual woman. It is unlikely she would have experienced the sort of discrimination let alone homophobia – subconscious or overt – that sadly still affects so many gay, lesbian and non-hetero people.
Non-hetero people. Again, it really does seem like there should be a word for this, even if Rebel is the very first of her kind. What could it possibly be?
The kicker to this article? Simply Andrew Hornery being a gentleman again and stating a relatively neutral fact.
She and Agruma have grown very close in a short time. Wilson's mother Sue Bownds, who lives in Sydney, recently flew to LA to meet Agruma, while the couple have openly discussed having a family and getting married.
Woah if true.
Do your Amazon shopping through this link, because reasons.
Wonkette is independent and fully funded by readers like you. Click below to tip us!
Robyn Pennacchia
Robyn Pennacchia is a brilliant, fabulously talented and visually stunning angel of a human being, who shrugged off what she is pretty sure would have been a Tony Award-winning career in musical theater in order to write about stuff on the internet. Follow her on Twitter at @RobynElyse