'No Labels' Knows Who To Run For President, Stop Laughing It Is Joe Manchin
News
June 16, 2022 09:22 AM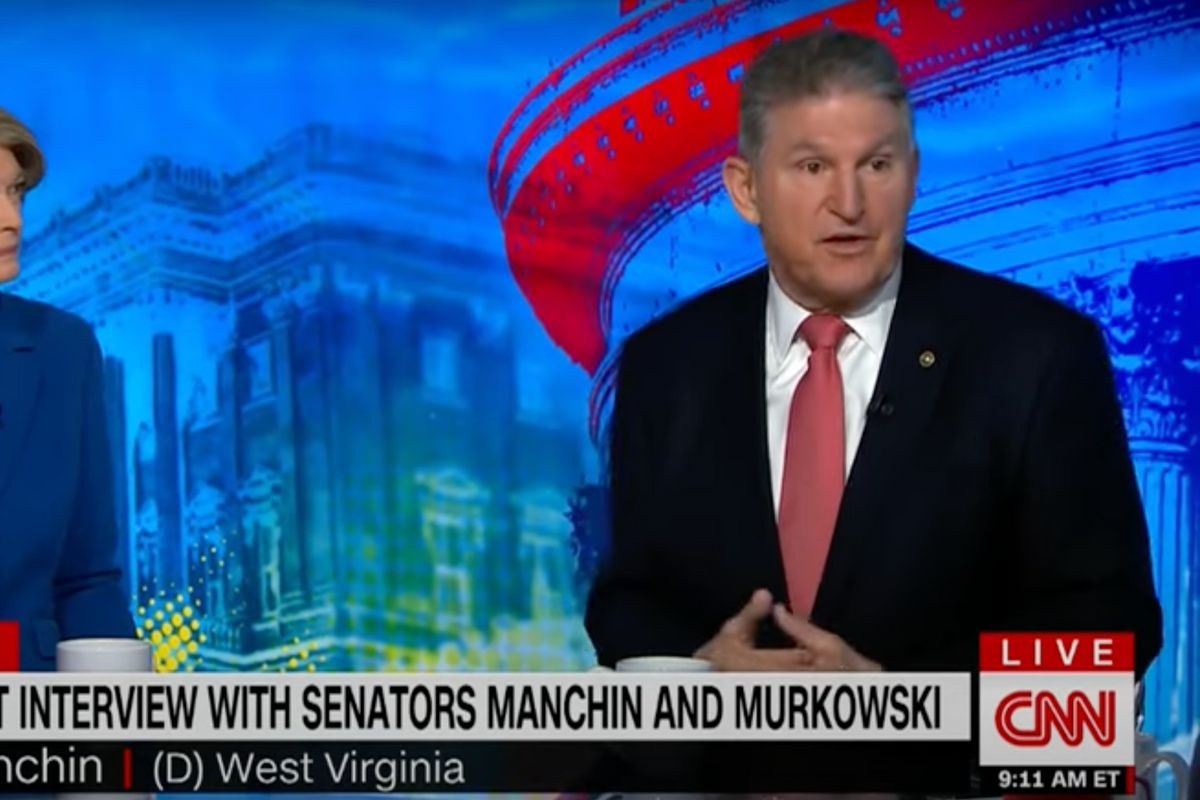 "No Labels" might sound like an irony-forward indie record label from the 1990s, but it's actually the worst ever non-political-party political party. Founded in 2010, the group included Democrats who wish Republicans would stop hurting them and Republicans who'd just lost a primary. Oh, and Michael Bloomberg was there. He declared: "This is not a political party and I am not running for president." Only the first part remained true.
The No Labels slogan is "Not Left. Not Right. Forward." The non-partisan group has no defining principles other than "getting things done," and its list of achievements spans the length of a blank page. No Labels member Joe Lieberman (yeah, that asshole) encouraged Senators Joe Manchin and Kyrsten Sinema's obstruction of Joe Biden's Build Back Better agenda, which No Labels Colorado co-chair Roger Hutson insisted was "divisive" because it left out Republicans. Apparently letting millions of children fall into poverty is true bipartisan harmony.
\u201cA colleague asked me "who runs No Labels these days," and the answer appears to be "no one who is willing to publicly admit it."\u201d

— Matthew Gertz (@Matthew Gertz) 1655299588
It seems these soulless hacks haven't done enough damage. Tara Palmeri at Puck had the scoop on No Label's latest hijinks.
No Labels, a 501(c)4, has quietly raised over $50 mil this year to get its namesake on the ballot as a 3rd party in all 50 states in case there's a Trump/Biden rematch.
So, what in the name of Jill Stein is this shit? A mealy mouthed centrist party would achieve nothing but siphon votes from the independents and white moderates who helped Biden win in 2020. (Yes, I know my people turned out in force for the president, but we always do our part. It's white suburbanites who are fickle.)
---
Here's a breakdown from a Pew Research analysis of the election:
In 2020, Biden improved upon Clinton's vote share with suburban voters: 45% supported Clinton in 2016 vs. 54% for Biden in 2020. This shift was also seen among White voters: Trump narrowly won White suburban voters by 4 points in 2020 (51%-47%); he carried this group by 16 points in 2016 (54%-38%). At the same time, Trump grew his vote share among rural voters. In 2016, Trump won 59% of rural voters, a number that rose to 65% in 2020.
Democrats are flailing in electoral quicksand with white rural voters (and a disturbing number of Hispanic voters). We could use help narrowing Trump's margins in those areas, but I doubt some Lincoln Project, MSNBC-friendly centrist is going to make a dent. However, maybe No Labels has signed some Rust Belt-appealing superstars.
So far [No Labels] has made it on [the ballot in] five states and have done polling on a Manchin/Murkowski ticket.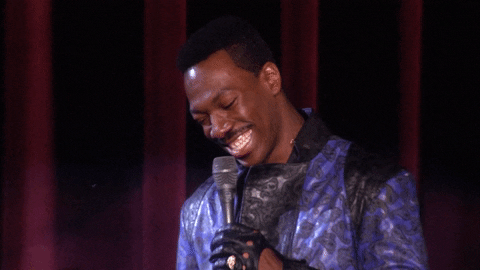 Giphy
Hold up, give me a minute to recover. This is too rich, as in an idea so stupid only clueless rich people would mention it out loud. What is the bold, compelling Manchin/Murkowski platform: Stop being so woke and do whatever Republicans want unless it's literally a coup?
No Labels frequently holds up Senators Joe Manchin and Lisa Murkowski as a model of "bipartisan cooperation," as if they aren't basically just Republicans who'll let Biden appoint some judges and Cabinet members. Murkowski, by the way, voted to kill the filibuster for Supreme Court nominees, voted for the GOP tax scam bill, and voted for Amy Coney Barrett's drive-through Supreme Court confirmation. Interesting how No Labels doesn't consider Murkowski "divisive" when she almost always delivers for the Dark Side when it counts.
Manchin as an honest-to-God presidential candidate is farcical. He'd serve admirably as chief executive of the Congressional Country Club but when it comes to actual do-something-constructive politics, he's just a self-important chump. If No Labels is going to all the trouble to throw this election to Trump/Stefanik, they should at least make Murkowski the headliner.
[Puck]

Follow Stephen Robinson on Twitter.
Do your Amazon shopping through this link, because reasons.
Yr Wonkette is 100 percent ad-free! Please subscribe, donate, and otherwise help keep us alive and kicking!
Stephen Robinson
Stephen Robinson is a writer and social kibbitzer based in Portland, Oregon. He writes make believe for Cafe Nordo, an immersive theatre space in Seattle. Once, he wrote a novel called "Mahogany Slade," which you should read or at least buy. He's also on the board of the Portland Playhouse theatre. His son describes him as a "play typer guy."