AZ QAnon A-Hole Kari Lake Will Sue ALL DRAG QUEENS Who Reveal How Full Of Sh*t She Is
State/Local Politics
June 29, 2022 04:22 PM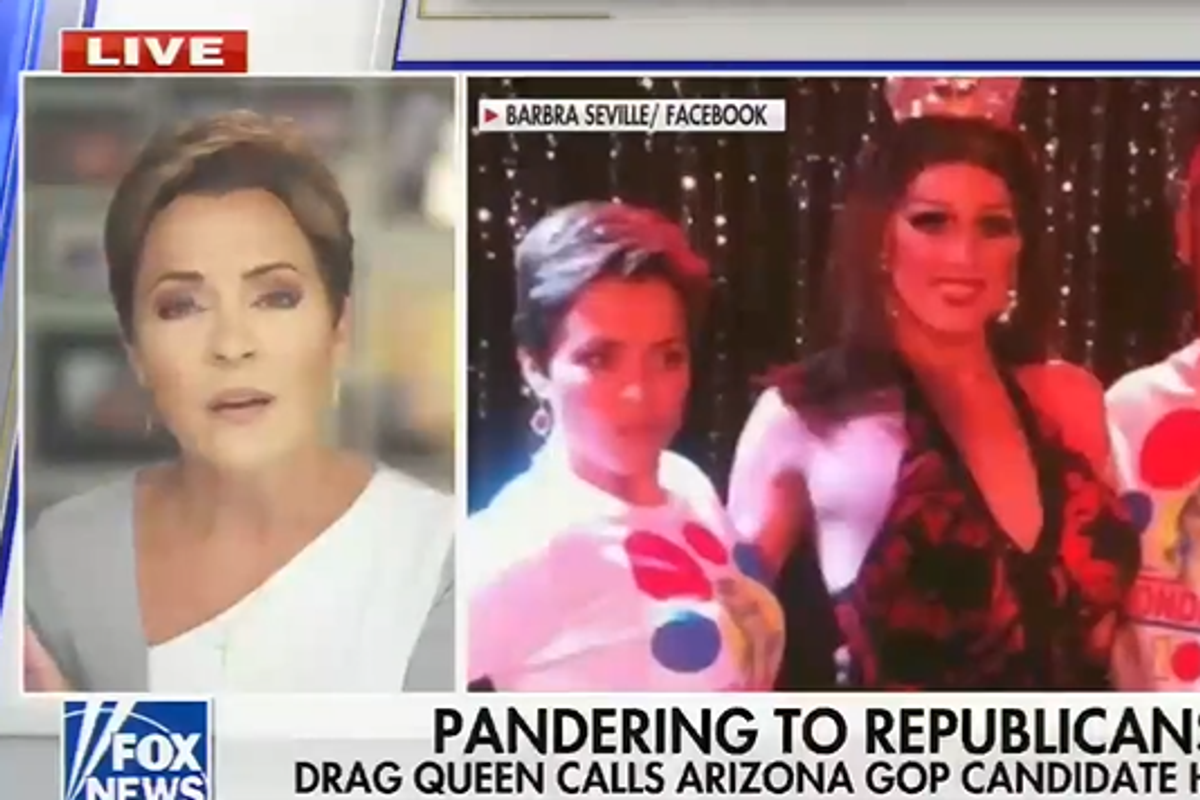 VERY IMPORTANT FOLLOWUP STORY!
Couple weeks ago, Wonkette had the story of how batshit QAnon scumbag Arizona Republican gubernatorial candidate Kari Lake was being called out by a local drag queen named Barbra Seville. Why? Well, like the vile piece of shit she is, Lake has been attacking drag queens and LGBTQ people in general. Is she claiming LGBTQ people and drag queens are "grooming" children? Of course she is. She knows how to read the lines they put in the teleprompter inside her brain.
Thing is, Kari Lake is a former local TV news journalist, and it is virtually impossible to work in that world without being well-acquainted with gay people, and maybe even drag queens. So if somebody happens to know what a fucking hypocritical liar you are being, well ...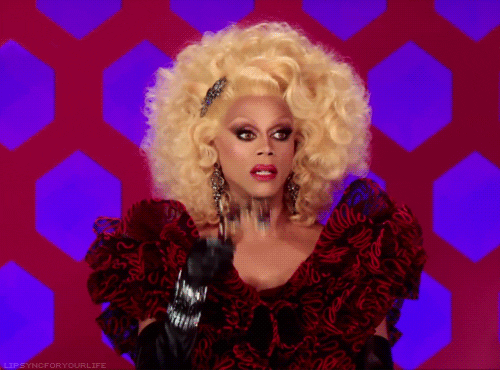 Giphy
Right.
So according to Barbra Seville, Kari Lake used to buddy around with drag queens, specifically one Barbra Seville, who explained on Facebook that "I've performed for Kari's birthday, I've performed in her home (with children present,) and I've performed for her at some of the seediest bars in Phoenix." Who's the groomer now, KARI? You garbage human being.
Were there pictures? Of course! Did Cindy McCain reply to the tweets about it by saying "Boop"? Yep did!
Did Barbra Seville say Kari Lake was sometimes that straight woman party guest at a gay event, who had to be asked to leave because she was so fuckin' drunk? Yes also that.
AND NOW KARI LAKE IS SUING!
THE UPDATE IS THAT KARI LAKE IS SUING!
---
SHE SAYS IT'S ALL A LIE!
HERE'S THE VERY STUPID CEASE-AND-DESIST LETTER FROM SOME LAWYER DUMB ENOUGH TO WRITE ONE!
The letter is written to Richard Stevens, the man behind the drag queen. His response, through his lawyer's letter in response, is fuck off.
"Ms. Lake was once a respected news anchor for a major TV station, Many Arizonans invited Ms. Lake into their homes each evening to hear her deliver the news. Something happened to her - to make her mean, angry and sullen. Now Kari is a bully, and the reservoir of good will she had built up over the years as a cherished news anchor - well, that's been drained to the point where we might as well just refer to her now as Kari Puddles."
We're sorry, the drag queen's response was fuck off, "Kari Puddles."
As you might imagine, Kari Puddles ran off to blubber and moan on Fox News, where one of the only semi-journalists in the house, Bret Baier, dared to ask her if the allegations — that she once knew a drag queen — were true.
"I do care. I actually do care to address that and I'm really shocked. I'm actually appalled that Fox News would take a defamatory story like that and we are pursuing legal action against this drag queen, I'm appalled that you would bring that up when you have not talked about our stolen election," Lake said.
Yeah.
"I'm happy to address it. I'm happy to address it. But I'm really disappointed in Fox. I thought you were a little better than CNN," said Lake ...
Right. After some more babbling, Baier asked hey, what about the pictures of you with the drag queen?
"I don't want to ask these questions. I asked you to address them," Baier added.

"I think you do want to ask them but you don't want to ask about 2,000 Mules," Lake responded, trying to deflect back to the 2020 election and allegations of voter fraud.
People will do anything to avoid talking about Dinesh D'Souza's homemade porn movie about imaginary voter fraud.
'"You are saying his allegations are wrong, is that what you are saying?" Baier pushed again.

"Yes, I am. I'm really appalled that you would spend time on a false story like that. It's shocking," Lake added, never addressing the photos or social media posts linking her to Stephens. [...]

"Here you have me on and try to bring a defamatory story out. It's really sad," she concluded.
Amazing.
You can look at all Kari Lake's pallin' around with drag queens pics here, and at that link there's also Donald Trump pooping out a "truth" on "Truth Social" about how Kari Lake just creamed Bret Baier in that interview.
Yep.
OPEN THREAD.
Follow Evan Hurst on Twitter right here!

Wonkette is funded ENTIRELY by a few thousand people like you. If you're not already, would you pls consider being the few thousandth and one?
Evan Hurst
Evan Hurst is the managing editor of Wonkette, which means he is the boss of you, unless you are Rebecca, who is boss of him. His dog Lula is judging you right now.
Follow him on Twitter RIGHT HERE.