One True Journalist Glenn Greenwald Doing Journalism With Guy Having Gay-Frog Meltdowns Over Curly Fries
Right Wing Extremism
July 19, 2022 12:02 PM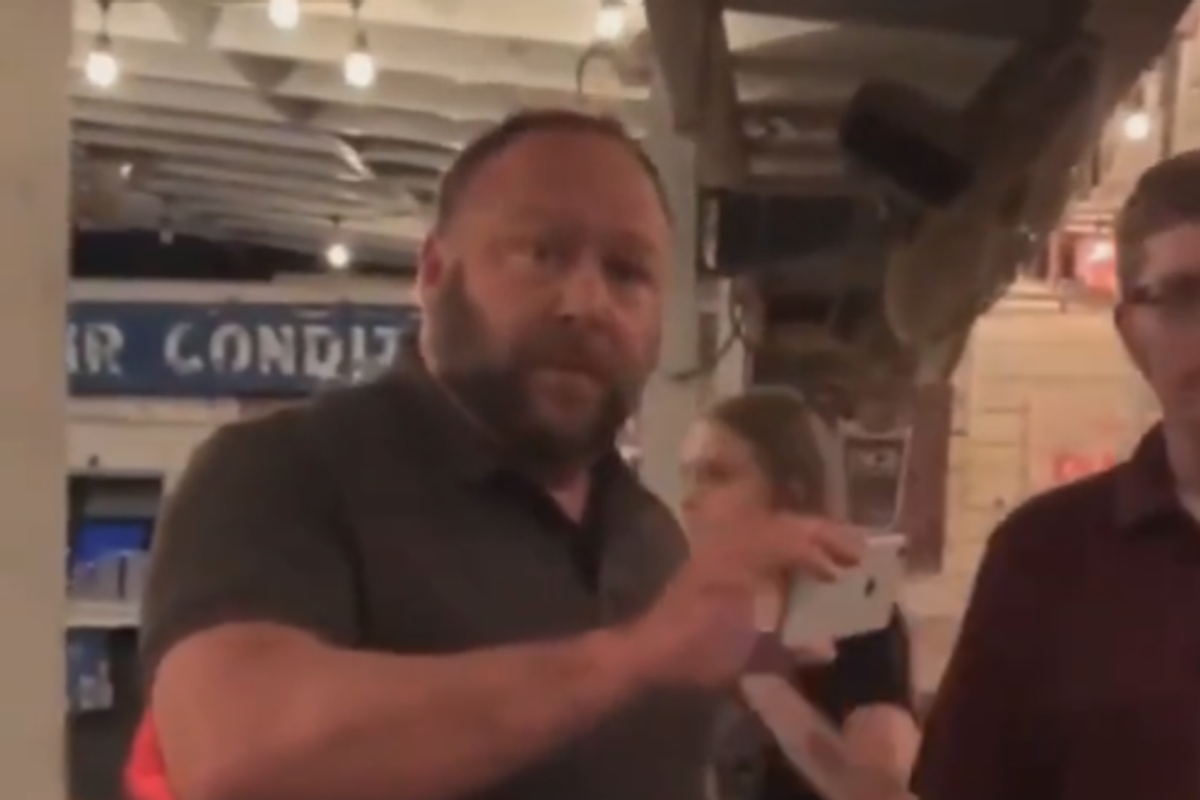 Here is a thing that exists.
Oh yeah, that is the ticket, we take back everything we have ever said about how Glenn Greenwald never actually did have principles and was just always a really sad and needy clown. Look, when you've been huffing Tucker's paint for as many years as Glenn has, at some point you're going to want the purer, rawer shit. And that raw shit is Alex Jones.
---
So this sounds like a very cool documentary, like 2,000 Mules without Dinesh D'Souza's raw sex appeal or something. According to the website, it is finally the balanced portrayal of Alex Jones the world has desperately needed:
Looking past caricature and propaganda, ALEX'S WAR is a searching and human character study of one of America's most infamous, charismatic and divisive public figures.
Oh yes, please, let's stop doing caricatures to Alex Jones. It's not like he has toddler-grade meltdowns when they bring him curly fries instead of the fries he wanted.
Excuse us, he does do that.
Anyway, Glenn is just very appalled by all the corporate Hillary shill Lockheed liberals on the entire internet who are pointing out that anybody who takes Alex Jones seriously is an actual piece of dogshit:
Oh yes, everyone is "censoring" this documentary, by laughing at it instead of asking Glenn to autograph a copy of it for us.
Moreover, Glenn whines:

If Glenn was involved in some film exposing Alex Jones for who he is, nobody would complain. It's the part about how he and Jones are apparently having some sort of kiki together promoting it. Bradley Moss notes in that tweet some of Alex Jones's more memorable (and actually evil) conspiracy theories, but Glenn says you can't ignore bad things, you have to ... what? Get in bed with them?
Good lord:
He's just so, so mad:
Just kidding, he is not mad YOU ARE MAD:
See? Glenn is free as a bird, he is "emancipated" from the liberals — nice word choice there, Glenn — and that is why he is fortunate enough to have one-on-one sessions with Alex Jones about "what's gayer than gay frogs" or whatever the fuck they talk about. Maybe they talk about those special weenus tanners from Tucker's movie about sperms.
Wonkette will now censor the new Glenn Greenwald/Alex Jones rom-com movie, by ending this blog post.
[h/t Mediaite]
Follow Evan Hurst on Twitter right here!
Have you heard that Wonkette DOES NOT EXIST without your donations? Please hear it now, and if you have ever enjoyed a Wonkette article, throw us some bucks, or better yet, SUBSCRIBE!
Evan Hurst
Evan Hurst is the managing editor of Wonkette, which means he is the boss of you, unless you are Rebecca, who is boss of him. His dog Lula is judging you right now.
Follow him on Twitter RIGHT HERE.