New York Times: Good Polls For Dems Likely Misleading, Bad Polls Just Plain Bad
polls
September 15, 2022 08:55 AM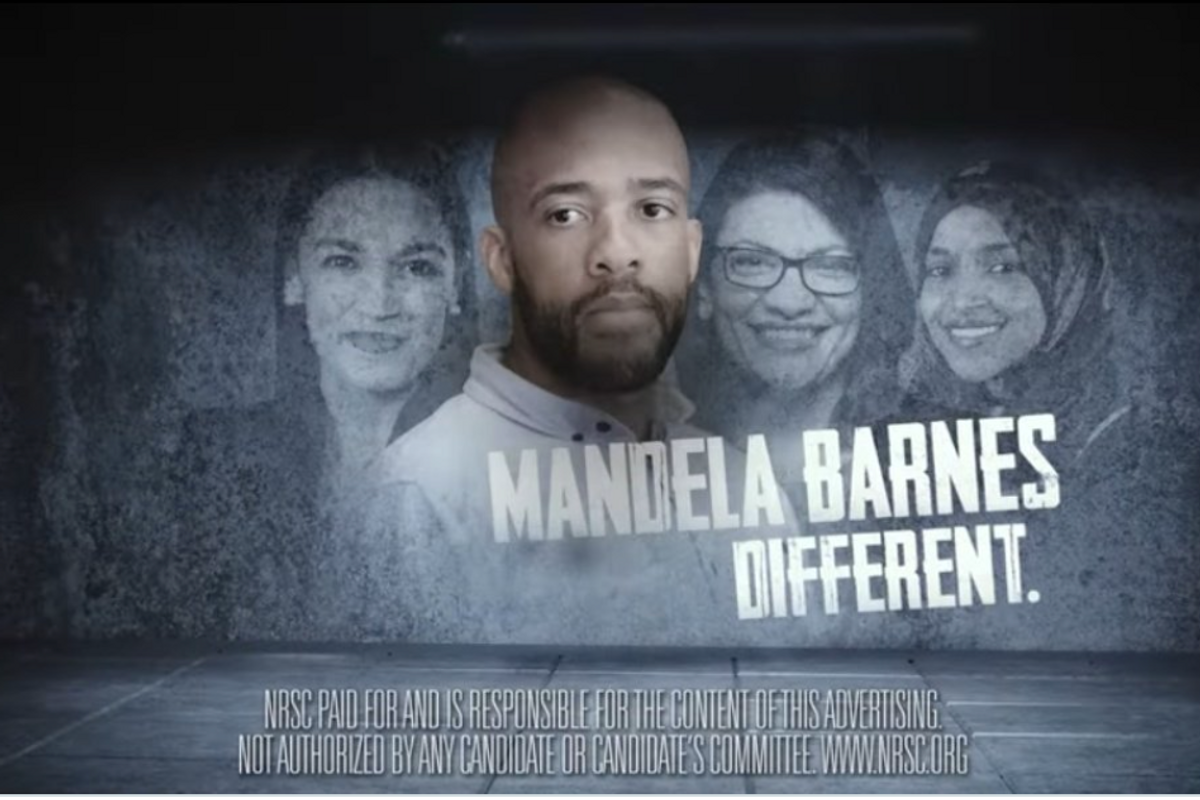 Just when we thought it was safe to enter the political waters, the New York Times ran an article this week from political analyst Nate Cohn called "Yes, the Polling Warning Signs Are Flashing Again."
Cohn observed that "Democratic Senate candidates are outrunning expectations in the same places where the polls overestimated [Joe] Biden in 2020 and [Hillary] Clinton in 2016." Are we gazing at another blue mirage?

Wisconsin is a good example. On paper, the Republican senator Ron Johnson ought to be favored to win re-election.
Uh, is that paper the Ron Johnson Is Awesome Gazette? Johnson's approval ratings are in the toilet, which is what happens when you "briefly" enable a coup attempt and suggest Medicare and Social Security might not be necessary.
PREVIOUSLY: Wisconsin Voters Look Maybe Ready To Ditch Senate's Dumbest Republican
---
The FiveThirtyEight fundamentals index, for instance, makes [Johnson] a two-point favorite. Instead, the polls have exceeded the wildest expectations of Democrats. The state's gold-standard Marquette Law School survey even showed the Democrat Mandela Barnes leading Mr. Johnson by seven percentage points.
Cohn claims the good polling news is actually bad news for Democrats because Wisconsin "was ground zero for survey error in 2020, when pre-election polls proved to be too good to be true for Mr. Biden. In the end, the polls overestimated Mr. Biden by about eight percentage points. Eerily enough, Mr. Barnes is faring better than expected by a similar margin."
Of course, Biden narrowly won Wisconsin by about 20,000 votes. Gov. Tony Evers defeated incumbent Gov. Scott Walker by about 30,000 votes in 2018. I'm fine if Lt. Gov. Mandela Barnes beats Johnson by a similar margin.
Republicans are certainly acting as if Wisconsin's at risk. The National Republican Senate Committee dropped a Willie Horton-style ad linking Barnes to the 2020 unrest in Waukesha, Wisconsin. It ends with a still shot of Barnes (who seemingly can't take a bad picture) over images of Reps. Alexandria Ocasio-Cortez, Rashida Tlaib, and Ilhan Omar, who you might have noticed aren't white.
The ad declares Barnes "different" and "dangerous." Those are two scary things!
If you've lived in America for longer than half an hour, you'd know that resorting to grotesque race-baiting ... usually works. Marquette Law School released a new "gold standard" poll this week that shows Johnson ahead of Barnes 49 to 48 percent among likely voters. Johnson erased a seven-point deficit and took a single-point lead in just one month. Oh, why did Mandela Barnes burn down Waukesha while delivering a Bane-style speech encouraging criminals to prey on the defenseless?
Conservative pundit Charlie Sykes suggested this might happen once Wisconsin voters learned more about Barnes. For instance, he's Black and holds progressive beliefs. Johnson is a coup-enabling moron but whiteness goes a long way in this country.
PREVIOUSLY: Hero Centrist Betsy Johnson Might Just Stick Oregon With A Republican Governor
There aren't many new polls to trust or dismiss in the Oregon gubernatorial race, but nonetheless, Republican nominee Christine Drazan is not-so-subtly race-baiting, which is tough because there are so few Black people in Oregon. Her new ad blames rising crime and the homeless crisis on outgoing Democratic Gov. Kate Brown's "squad" — get it? Drazan's opponents — Betsy Johnson, who's running as an independent and Democratic nominee Tina Kotek — are just like those scary women of color in Congress!
\u201cMy Roadmap for Oregon will help us clean up our streets and keep families safe from criminals.\n\nWatch my newest TV ad\ud83d\udc47#orpol\u201d

— Christine Drazan (@Christine Drazan) 1662656732
Anyone who follows Oregon politics will find it interesting (i.e. a shameless lie) that Drazan would include Johnson in Kate Brown's "squad." Johnson is hardly a fan of the governor and her politics. She's probably closer politically to Drazan, especially on crime and homelessness.
The Tina Kotek photo that Drazan's campaign uses is so out of date it's like an actor's Playbill headshot. They didn't even bother pulling an image from her current "silver fox" period.
Drazan boasts that her "roadmap for Oregon will help us clean up our streets and keep families safe from criminals." It's the same gross Johnson-style spiel but it might resonate even in "liberal" Portland, where many left-of-center voters are fed up with downtown resembling a Steinbeck story. Her "roadmap" probably just gives cops bigger boots for ass kicking and lowers taxes for rich people. Republicans don't bother with new maps.
If Barnes has slipped in the polls, Sen. Raphael Warnock has fortunately made a comeback in Georgia. The latest Quinnipiac poll has Warnock up six points over Frankenstein brain donor Herschel Walker. Republican Gov. Brian Kemp is just two points ahead of Democratic nominee Stacey Abrams. Cohn is less a spoilsport about Georgia polls, as they were among the more accurate in 2020. Turnout could make all the difference.
On the upside, Cohn doesn't think it's guaranteed that current polls are as wrong as they were in 2020. The polling environment was unique — more liberals were at home and more likely to answer polls during the pandemic. The 2018 polls had fewer errors: They underestimated Republicans in key states, such as Ohio (oh oh), while underestimating Democratic strength in Nevada (that's good, as polls are tight there).
Polls aren't destiny. We shouldn't grow complacent, and we shouldn't lose hope. Instead, let's vote like our lives depend on it, because they do.
[Independent / New York Times]

Follow Stephen Robinson on Twitter.
Do your Amazon shopping through this link, because reasons.
Yr Wonkette is 100 percent ad-free! Please subscribe, donate, and otherwise help keep us alive and kicking!
Stephen Robinson
Stephen Robinson is a writer and social kibbitzer based in Portland, Oregon. He writes make believe for Cafe Nordo, an immersive theatre space in Seattle. Once, he wrote a novel called "Mahogany Slade," which you should read or at least buy. He's also on the board of the Portland Playhouse theatre. His son describes him as a "play typer guy."