COME ON DOWN! Wonkagenda For Mon., Dec.16, 2019
popular
December 16, 2019 08:54 AM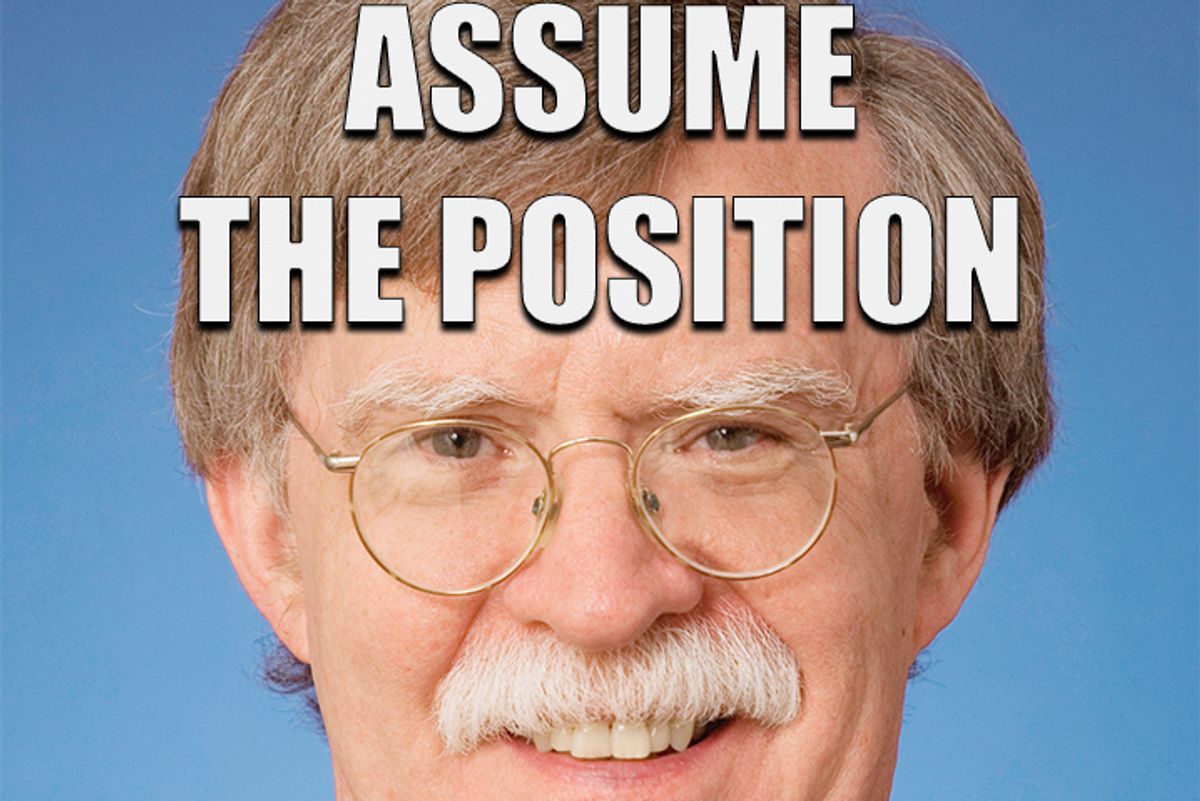 Morning Wonketariat! Here's some of the things we may be talking about today.
---
The House Judiciary Committee has released a 658-page report explaining impeachment charges against Donald Trump. It goes over the two articles of impeachment on abuse of power and obstruction of Congress, and also includes the House Intel Committee's penitentiary report recommending impeachment. The report says Trump's "abuse of power encompassed both the constitutional offense of 'Bribery' and multiple federal crimes," and that the president "should not be permitted to be above the law." [House Judiciary Impeachment Report]
Senate Democrats want to drag current and former White House officials up to the Hill to serve as witnesses in the impeachment trial of Trump (assuming, of course, Senate Majority Leader #MoscowMitch McConnell actually holds a trial). Under a proposal laid out by Senate Minority Leader Chuck Schumer, the trial process would begin on Jan. 6, with the actual trial beginning Jan. 9, with up to eight hours of testimony per witness. [Schumer's Letter]
A new Fox News poll shows support for impeaching and removing Trump from office is now at 50 percent, but a new CBS/YouGov poll shows support at 42. As expected, Trump started whining on Twitter that the Fox poll was "heavily weighted towards" Democrats. And, for good measure, a NPR/PBS NewsHour/Marist poll conducted during last week's Impeach-a-palooza shows support for impeachment split at 47 to 48 percent. [Fox Poll / CBS poll / NPR]
Trump clearly had a lot of free time this weekend as he spent much of it shitposting about his inevitable impeachment later this week. He even started railing about Nancy Pelosi's teeth, which is strange considering heeth duh one who hath a histowy of speaking problmeth.
Jeanine Pirro went on another crazy rant this weekend and called the impeachment proceedings a coup. Bless her heart.
New Jersey Rep. Jeff Van Drew says is expected to switch parties over impeachment. A freshman Blue Dog Democrat, Van Drew has been whining against impeachment for some time, and apparently made his decision on Saturday following a White House meeting with Trump. NPR notes internal polls show 60 percent of Van Drew's Democratic constituents want to throw the bum out. This morning multiple outlets are reporting Van Drew has seen an exodus of staffers, penning resignation letters slamming Van Drew's decision and "Trump Republicans." Politico reports DCCC chair Cheri Bustos says she'll find Van Drew staffers gigs if they decide to bail out of his sinking ship.
BUT WAIT, THERE'S MORE! The Intercept is reporting conservative California Democratic Rep. Jim Costa is facing a serious primary challenge from his left. Political wizards think Fresno City Councilmember Esmeralda Soria could give Costa a run for his money (figuratively and literally) even as the party machine cranks into gear to protect Costa.
Those two polls out of CBS and Fox I mentioned earlier? They also show leading Democrats besting Trump in a head-to-head match-up if the election were held today. Additionally, the CBS poll shows Joe Biden's comfortable lead continues to hold despite some entrances and exits in the Democratic field. Similarly, that new NPR poll shows Biden and Sen. Bernie Sanders leading with 24 and 22 percent respectively, followed by Sen. Elizabeth Warren and South Bend Mayor Pete Buttigieg with 17 and 14 percent, respectively. If you're feeling nerdy, check the breakdown of support for leading candidates in the NPR poll. [Fox Poll / CBS poll]
Head-to-Head Polling: Biden/Trump: 48% - 41% Sanders/Trump: 49% - 43% Warren/Trump: 46% - 45% Fox / December 11,… https://t.co/WmNu9owqdQ

— Polling USA (@Polling USA) 1576426446.0
The next Democratic debate will be held Thursday, Dec. 19, and feature seven candidates: Joe Biden, Bernie Sanders, Elizabeth Warren, Pete Buttigieg, Amy Klobuchar, Tom Steyer, and Andrew Yang. All seven candidates have said they won't cross a picket line of striking workers at Los Angeles's Loyola Marymount University, potentially giving everyone an excuse to get stoned and catch midnight showings of the new Star Wars movie. Over the weekend a campaign was launched to get Sen. Cory Booker and Rep. Julian Castro onto the stage and it's been endorsed by all seven candidates. The DNC is telling them to get fucked, saying the debate process has been transparent and fair, and the criteria low, nobody really wants to have another two nights of back-to-back debate.
Regardless of who's on stage, the LA Times's George Skelton writes that IF the debate happens, maybe we could get some California specific questions? Skelton writes, "California does, after all, constitute 12% of the U.S. population. We have one-third more people than the next-largest state, Texas. Our economic growth outshines the country's overall. California's well-being is vital to the nation's health."
The Washington Post has a profile on how Pete Buttigieg has always been the whitest kid you know and struggled to understand what it's like to be black in America.
The New York Times has a story that paints DNC Chair Tom Perez as Hamlet. Must he suffer the slings and arrows, or take up arms against a sea of troubles and end his political career?
The AP has a good report into the thousands of Ohio voters who were denied absentee ballots during the 2018 election for "mismatched signatures." Add this one to your reading list.
Some grumpy old bitch in Des Moines, Iowa, has painted swastikas and Confederate flags on pallets, then stuck them on his front lawn so kids at the elementary school across the street have to see it every day. School officials complained on behalf of students, who are 60 percent non-white, but the yokel regurgitated the same old schtick about "history" that all Nazi sympathizers and white supremacists use whenever anyone calls them on their bigotry. Fucking Iowa.
Officials in Utah ordered $18,000 worth of beer destroyed after a change to local liquor laws. The irony is that beer -- sold in government-run liquor stores -- was cleared to be sold in private stores, but since the state couldn't sell that beer to private liquor stores it opted to destroy 275 cases of beer it couldn't sell.
SNL mocked America's obsession with the declining marriage of two supporting characters in Trumplandia.

A Conway Marriage Story - SNLwww.youtube.com
And here's your morning Nice Time:IT'S OWLKITTY!

Love Actually but with a cat (OwlKitty Parody)www.youtube.com
Follow Dominic on Twitter and Instagram!
We're 100% ad-free and reader-supported, so consider buying us coffee, or get a subscription!
Dominic Gwinn
Dominic is a broke journalist in Chicago. You can find him in a dirty bar talking to weirdos, or in a gutter taking photos.