1789: Eat Amazing Food Here
December 15, 2009 05:22 PM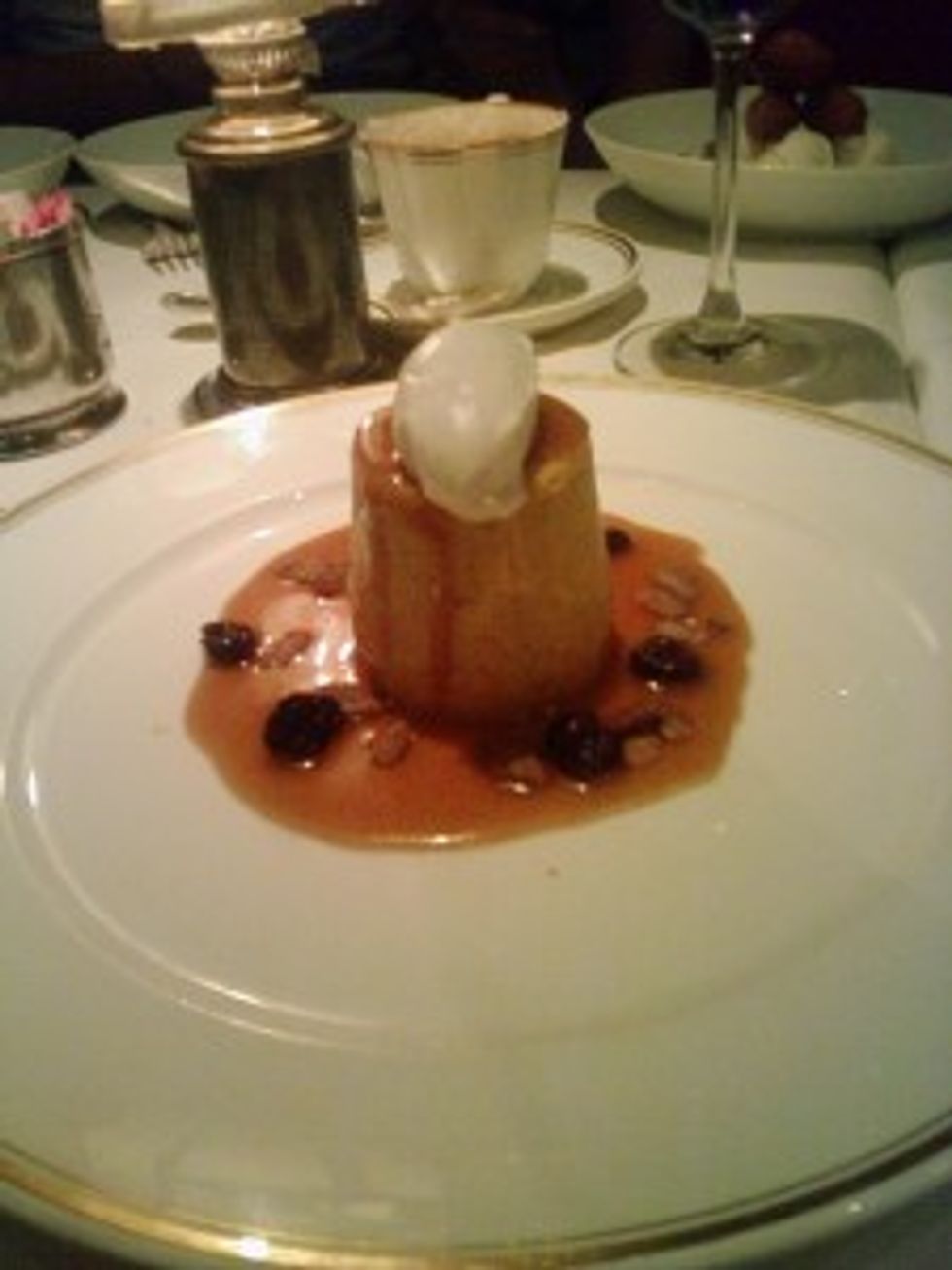 Some restaurants in DC serve food that really can only be described in those words, words like "mouth-watering," "delectable," "scrumptious," and "heavenly." DC is not home to many of these, BUT restaurants that earn those words -- like 1789 Restaurant -- will offer you the best meal you may ever eat in your entire life.
---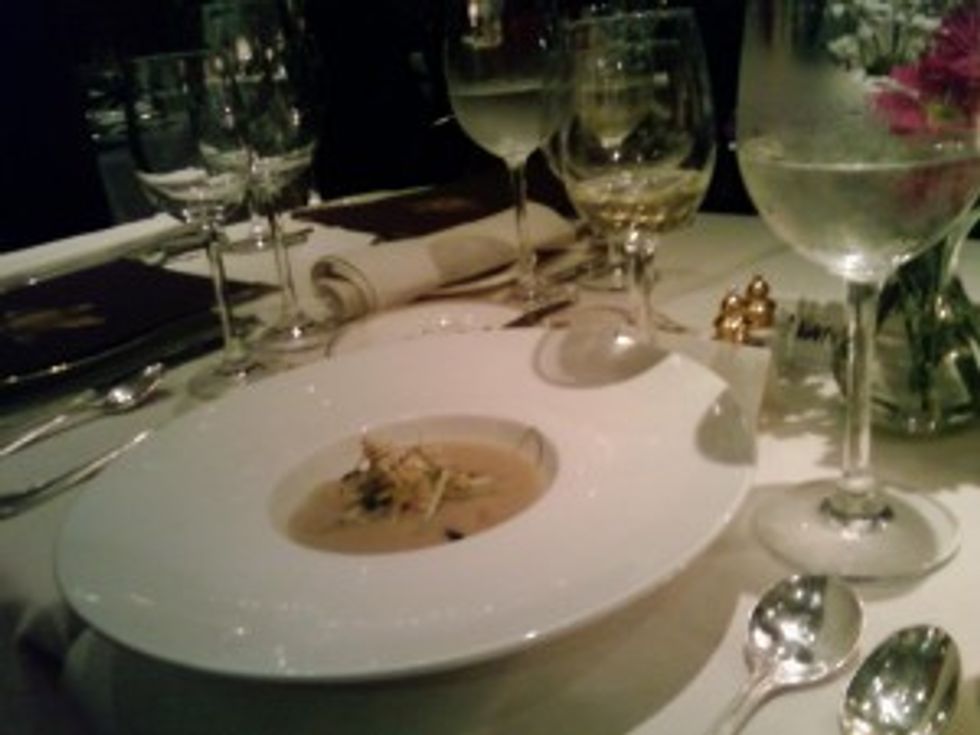 Let us begin our journey at 1789 with the soup. You may only get a spoonful, but the Washington State
Dungeness Crab Chowder with black trumpet mushrooms, yukon gold potatoes, crispy leeks and let's not forget the sherry wine, is a rich, bold chowder with incredible flavor.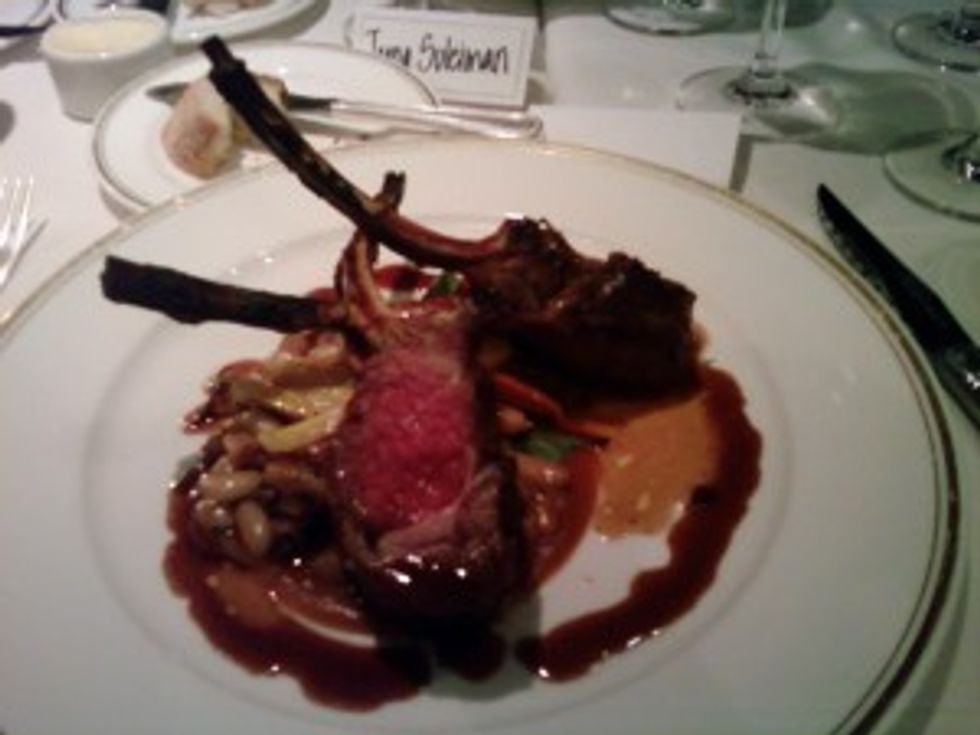 This is a rack of lamb with white beans, roasted heirloom carrots, and braised lamb shoulder. The lamb shoulder is beyond delicious. Other delectable meat items on the menu include duck, pheasant, and EcoFriendly Farms Pork Chops. Only the friendliest meat can be consumed at 1789.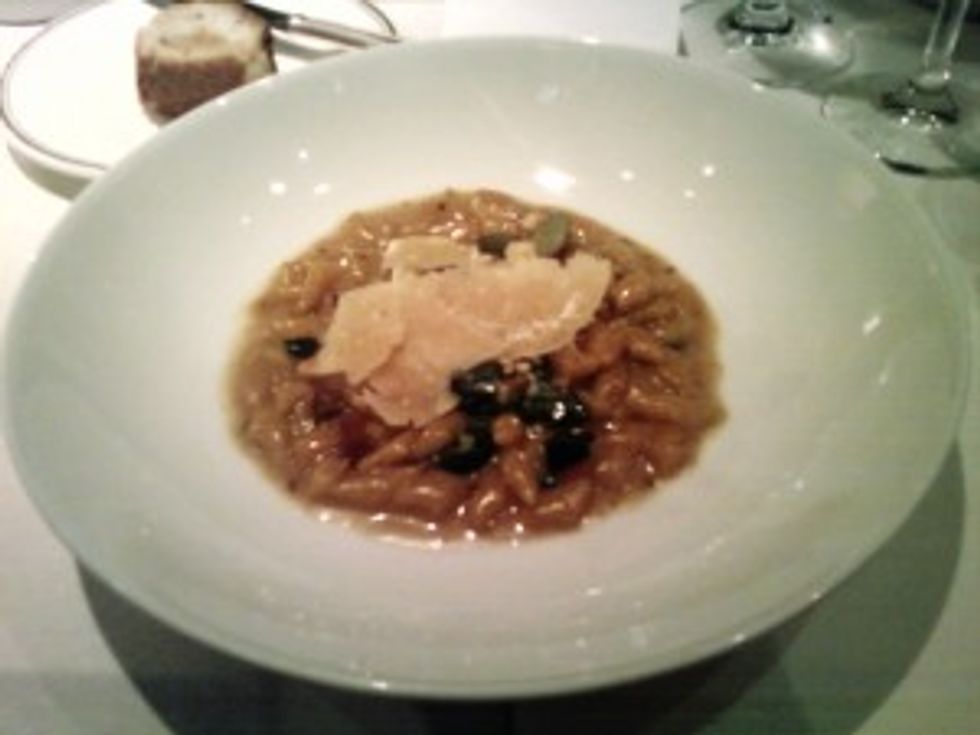 The fun continues with the pumpkin gnocchi.  A little hard, but rich in flavor and, most importantly, it comes with piles and piles of cheese.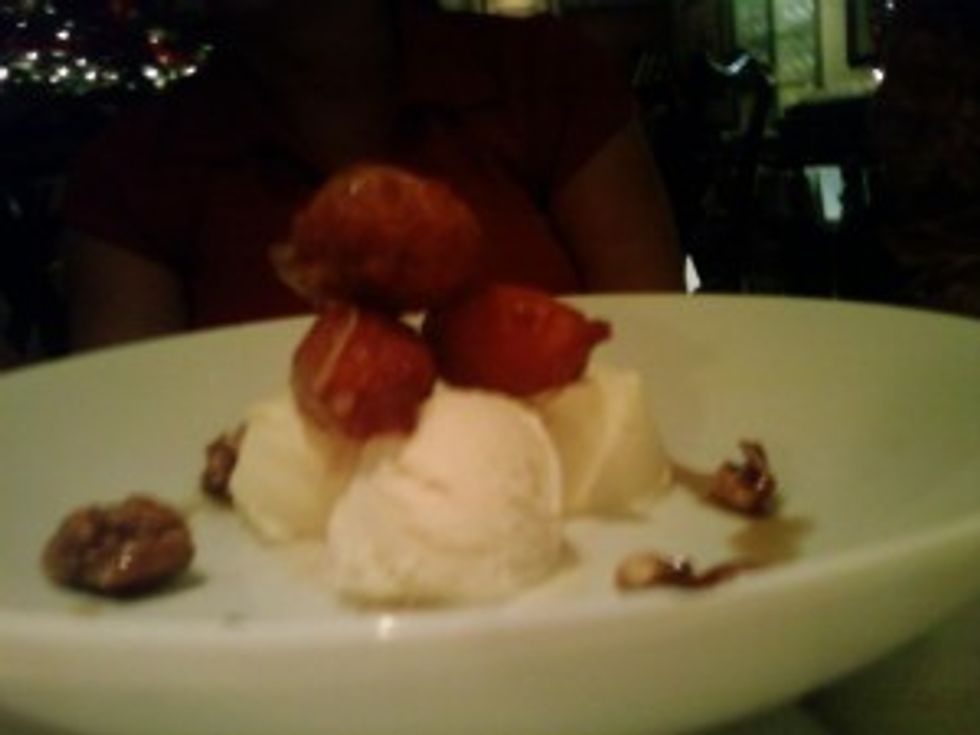 Dessert: the most important part of the meal. These are apple cider donuts. They are placed on top of cinnamon ice cream, cider syrup and caramelized walnuts. The pastry chef is a God. He also makes a chocolate glazed gingerbread that is not too spicy, and a pumpkin soufflé cheesecake that kinda tastes like heaven.
Other important things about the restaurant: it is all dressed up for Christmas, with trees, antique toys, lights, and candles. CAROLERS will be there December 18 through December 24 from 7PM-9PM to sing you Christmas hits while you dine, which is perfect because then you won't have to talk to the people you're eating with.
And look at that, a holiday gift for your wallet: For only $40 you can get a soup or salad, an entree- Roast Prime Rib, Fresh EcoFriendly Ham with Cheddar Spoon Bread whatever that is, Roast Goose with Spiced Apple Sauce or Roast Suckling Pig with Turnips and Comice Pears -- and the signature dessert of the day. This qualifies as an amazing deal.
Eat up.