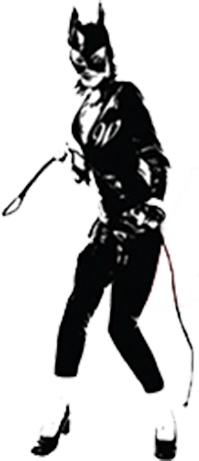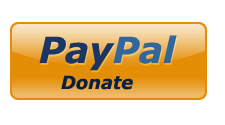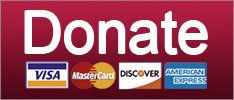 Trump
Cows, he's talking about cows!
January 31, 2020 11:35 AM
Republicans appear poised to save America from the tyranny of a constitutional democracy. It's hard to predict how an unrestrained Donald Trump will act. He's already in full "pay no attention to the man behind the curtain" mode. This is the GOP's king, as we saw in shocking detail at his Des Moines, Iowa, rally Thursday night. He gave them quite a show, and he reminded his audience that he's the James Brown of Al Capones.
TRUMP: Look, you know, I could make this speech really short. All I have to do is say, "Uh, hello Iowa. You have no choice but to vote for me. Otherwise, everything you have loved in your entire life will be gone. Goodbye, Iowa. Have a good time." Instead, I work my a-- off up here, OK? True. You think this is easy? It's a little hot in this room! This room wasn't designed for this many people.
The MAGA hat crowd didn't seem to care that Trump implied the facility they're in can't safely contain them. They might all die like that Who concert disaster in 1979, but that'll just show the liberals and their socialist fire codes. Everything's going so well for America with Trump at the helm. He can't understand why Democrats are obsessed with his law breaking. Trump went on to describe the last few years with a verbiage normally reserved for Star Wars opening crawls.
TRUMP: Congressional Democrats are consumed with partisan rage and obsessed with a deranged witch-hunt hoax. You know, we're having probably the best years that we've ever had in the history of our country and I just got impeached! Can you believe these people? I got impeached. They impeached Trump.
Feminininism
They removed all references to Trump and vaginas for a new exhibit
January 18, 2020 01:48 PM
Oh women! Always complaining about nothing! Like that one time, way back in 2017, the day after Donald Trump's inauguration when millions of women around the world decided to take to the streets in the largest single day protest in the history of the United States, for no particular reason whatsoever. Why were they there? What prompted this? Perhaps no one will ever know.
To celebrate the 100 years of women's suffrage, the National Archives installed an exhibit featuring a massive picture that, when viewed from one angle shows the 2017 Women's March in Washington, D.C., and from another, a 1913 black and white photograph of women marching down Pennsylvania Avenue.
It is clear, from the 1913 picture, that those marching are demanding the right to vote. But the same can't be said for the 2017 picture, as everything that indicates why anyone was marching that day has been censored and blurred. For all anyone who looks at it knows, those women could have been taking to the street to express their love of carbonated beverages, like in that Kendall Jenner Pepsi commercial.
2020 democratic primary
We won't get fooled again.
January 17, 2020 02:10 PM
They always telegraph the punch! In 2016, Russian trolls flooded social media with shitposts meant to divide Democrats and depress turnout. Remember when your Facebook feed filled up with people screaming at each other about the fucking coin toss at the Iowa caucuses? Do you want to do that again? Because we do not!
But you'll never guess who's just licking his orange chops at the prospect of Democratic infighting.
That's right, the election is HASHTAG RIGGED because Democrats tricked poor, hapless Mitch McConnell into scheduling the Senate impeachment trial two weeks before the Iowa caucus. Crazy Nancy is just trying to keep Bernie Sanders off the campaign trail to protect Joe Biden. If only she'd been clever enough to gin up an impeachment scandal that didn't involve corruption allegations against her preferred nominee. No wonder she gets so Nervous!
Legal
Shit, no wonder Lev Parnas is more scared of Bill Barr than the Russian mob.
January 17, 2020 09:44 AM
Bill Barr's weaponization of the Justice Department is a wonderment to behold. The guy has been sitting on evidence that the American ambassador to Ukraine was being stalked inside our own embassy, and he's done fuck all about it for months. But somehow in that time he's found the resources to investigate a three-year-old leak allegation against former FBI Director James Comey based on a bunch of bullshit Trump tweets. Your tax dollars at work, ladies and gents!
The New York Times reports that the feds are in hot pursuit of the source for a pair of articles in The New York Times and The Washington Post back in the spring of 2017. Because that's a priority for the US Attorney's Office in DC right now! And they have all their little fingers and toes crossed that the culprit is a 6'7" former federal employee who features widely in the Commander in Tweet's morning dispatches from the White House crapper.
Russia
Everything is 2016 again.
January 14, 2020 10:30 AM
Just yesterday, we brought you the story of how, in a shocker for the generations, US officials are leaking to Bloomberg that they're investigating whether Russia is already attacking the 2020 election to hurt possible nominee Joe Biden and help Donald Trump. We remarked, with wonder in our eyes, how great it is that Trump and the country he feels the most allegiance to/that owns him ("allegedly") can work so very independently of each other (NO COLLUSION!) for the exact same goals.

We didn't know at the time just how aligned they currently are, but the New York Times filled in some blanks mere hours later. Turns out Russia has already successfully hacked Burisma, the Ukrainian gas company Hunter Biden served on the board of, in order to find whatever dirt they can manufacture/selectively release during the 2020 election season. If this is giving you deja vu all over again about the 2016 election, it's because it's the same damn play as last time. (The Times quotes an expert who notes that Russian intelligence, while smart, is also kind of lazy. And hell, it worked last time, so!)
Russia
January 13, 2020 12:21 PM
US officials have announced a surprise development, or at least they are leaking a surprise development to the news reporters, and it is that Russia may be meddling in the 2020 election to hurt Joe Biden and help Donald Trump. Whoa if true! It is like Russia is on the same page with Donald Trump, who was impeached for bribing Ukraine -- the country Russia invaded in 2014 and wants to be part of Russia again, and so does Trump -- to meddle in the 2020 election, to hurt Joe Biden and help Donald Trump!
It's good when Donald Trump and the country where his true allegiance lies ("allegedly") can work so very independently of each other (NO COLLUSION!) for the exact same goals.
News
Tulsi Gabbard continues embarrassing herself and loved ones.
January 10, 2020 09:45 AM
You might've noticed the hashtag #IVotedForHillaryClinton trending on Twitter earlier this week. People wanted to declare that they'd chosen sanity over what actually wound up in the White House. Donald Trump is marching us to a senseless war, as Republicans like to do whenever they're in office. Hillary Clinton tried to warn us. She didn't belabor the point. She often just pointed at Trump during debates and shouted, "Are you fucking kidding me?"
Some conservatives are claiming, however, that Clinton's Iran strategy wouldn't have differed much from Trump's. That assumes Trump actually has an Iran strategy and there's no evidence of this. His entire foreign policy is just a game of pin the tail on the dildo.
2016 Presidential Election
Mark Kelly is a goddamn astronaut!
January 08, 2020 01:20 PM
Go West, young man! Don't spend all your time and energy in the Rust Belt, because we have just as good a shot at taking Arizona's 11 electoral votes as we do Wisconsin's 10. And we have a better than even chance of picking up a Senate seat in the Grand Canyon state if we can somehow induce our voters to show up like they did in 2018, when they rejected Martha McSally the first time. Which is why the senator just hit the panic button and begged for a bailout from out-of-state donors.
This morning, Public Policy Polling (PPP), a Democratic pollster, published new numbers on Arizona and Iowa. Trump has never been popular in Arizona, and 52 percent of respondents to a phone/text poll conducted in the past two weeks disapprove of the president. Even against a historically unpopular candidate in 2016 (we're not going to fight about this now!), Trump was only able to win by 3.6 percent, as compared to Romney's 9 point margin in 2012. And while he polls basically even with Joe Biden, and only slightly ahead of Sanders, Warren, and Buttigieg, about 8 percent of respondents remain undecided.
2016 Presidential Election
And Rudy Giuliani's not even his lawyer!
January 07, 2020 04:13 PM
Congratulations to Michael Flynn's nutbag lawyer Sidney Powell on a flawless victory! In December of 2018, federal prosecutors asked for zero jail time for her client. Then the former national security adviser fired his white shoe law firm, hired himself a fancy teevee lawyer who sells T-shirts on her website, and like magic the feds are now recommending he spend up to six months in the pokey. Well-played, everyone!
In December 2017, Gen. Michael Flynn pleaded guilty to one count of lying to the FBI about his conversations with the former Russian ambassador. He acknowledged his guilt twice, under oath, in open court. As part of the plea, Flynn gave up any right to further exculpatory evidence and promised to help the Justice Department prosecute his former colleague Bijan Rafiekian for unregistered lobbying on behalf of the Turkish government. So when it came time for him to be sentenced a year ago, prosecutors were willing to overlook all the sniveling bullshit in his pleading about being framed by the mean old FBI.
Judge Emmet Sullivan was not willing to overlook it, however. In fact, he was furious that Michael Flynn, a man who spent decades in the military and held one of the highest offices in the land, would come into his court and try to pull some shit about not knowing it's bad to lie to the FBI. His Honor made it very clear that Michael Flynn was going to spend a whole lotta time in the hoosegow if he didn't go back and cooperate a whole lot more with prosecutors. Crystal clear. Pellucid.
So what did Michael Flynn do?