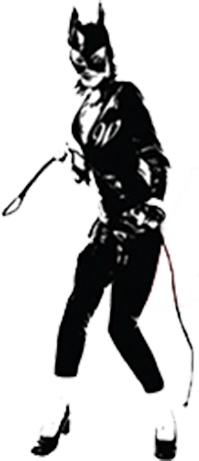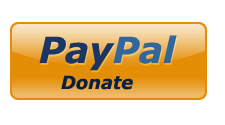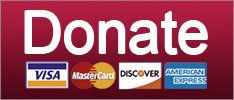 Congress
Damn millennials with their avocado toast and consensual sexual relationships!
October 25, 2019 01:05 PM
Democrat Katie Hill is a freshman House member who flipped a California district that Republicans had held since 1993. Hill is a rising star, or rather she was. She's now the subject of a House ethics probe over a matter I don't think is anyone's business. Hill confirmed that she had an "inappropriate relationship" with a female campaign staffer. However, she's denied an affair with her legislative director, Graham Kelly, who is a current member of her office staff.
House rules forbid a "sexual relationship with any employee of the House who works under the supervision of the Member, Delegate, or Resident Commissioner." It's a new rule the House implemented last year in response to longstanding allegations of sexual misconduct, specifically involving Michigan Rep. John Conyers. But unlike Brutus, Conyers was not an honorable man. He was Dabney Coleman in 9 to 5, a gross letch who repeatedly made unwanted sexual advances to female staffers and reportedly retaliated against those who resisted.
Consensual sex is both natural and fun, but nonconsensual sex isn't a great pop song. I don't understand how we conflated the two. My personal opinion is that office romances are a bad idea but they're not inherently unethical or criminal. Yes, there are oppressive workplace environments where (mostly) women aren't empowered to say "no" to their supervisors. Brooke Nevils legitimately believed her career was at risk if she didn't continue a sexual relationship with former "Today" show host Matt Lauer, who she says raped her. Vanina Guerrero recently charged that Louis Lehot, co-managing partner at DLA Piper, assaulted her multiple times. He lied about the nature of their "relationship" and actively sabotaged her professionally. Mark Halperin and Louis C.K. masturbated in front of horrified women because that's something disgusting but powerful men like to do.
Keep reading...
Show less
Featured
Is Parscale pissing on our leg, or is it raining?
September 03, 2019 11:30 AM
Brad Parscale is GRRRR SO MAD, you guys. Donald Trump's campaign manager will not stand for Fake News CNN accurately reporting that his wife Candice is the registered owner of a digital media company which raked in upwards of $900,000 from the pro-Trump America First Action PAC. How dare those scumbags viciously attack Republicans by printing truthful information showing that the "firewall" between the Trump campaign and the PACs slurping up sacks of secret cash is protected by Ol' Pube Beard's sacred promise not to speak to his own wife!
Keep reading...
Show less
Politics
Zombie GOP Rep. Duncan Hunter will be running for congress for the rest of his life. Because when you're not running for elected office, you can't raise any campaign money for your legal defense. And when you're fighting a 60-count Indictment in federal court, you need infinity dollars to pay your lawyers, particularly after your own wife agrees to testify against you after finding out about all the staffers and lobbyists you were boning. The trial is scheduled for January of 2020, so Duncan Hunter is keeping up the charade that he is actually going to serve out another term until long after that prison cell slams shut on his grifty ass.
But former GOP California Rep. Darrell Issa is ready to set fire to Rep. Dead Man Walking's sham campaign like a car alarm factory that just had its insurance quadrupled three weeks ago. Issa noped out of another run in CA-49 after then-candidate Mike Levin started showing up at all his town halls and kicking him in the jimmies with words. And that's why we call him Rep. Levin (D-California) today. But Issa is thirsty, so thirsty to get his ass back to DC, and he knows he's not doing it in the 49th.
Keep reading...
Show less
sex crimes
Oh, NOW the GOP wants to get rid of Steve King? Not when he accused undocumented immigrants of being drug smugglers with "calves the size of cantaloupes"? Not when he referred to the torture of prisoners at Abu Ghraib as "hazing"? Not when he said Muslims shouldn't be allowed to work in meat-packing plants? Not when he suggested cutting food stamps "for people who have not worked in three generations"? Not when he suggested using electrified cattle fences to keep out migrants? Not when he said, "We can't restore our civilization with somebody else's babies"? Not when he referred to Mexican immigrants as "dirt"? Not when he spewed his poison about white genocide and the "great replacement" theory?
All that was merely distasteful, a shame, inappropriate, tut tut. But now that he's facing a rematch against J.D. Scholten, after barely eking out a three-point win in an R+11 district last year, now they want him gone?
There aren't enough jerk off gifs in the world for this bullshit.
Keep reading...
Show less
News
All these Republican congressmen from Texas retiring, makes you wonder how bad their internal polling really is.
Y'all, Republicans are shitting their everloving pants about Texas. And as we said in that headline, NO, SILLY, we don't mean the El Paso terrorist attack. They are thoughts-ing and prayers-ing about that, and a couple of them are even saying, "White supremacists are bad, MMKAY?" But that doesn't rise to the level of SHOOK.
What they are SHOOK about is the fact that 2020 could actually, possibly, theoretically, if the stars align just perfectly, be the year Texas inches itself over into the blue column. Nobody wants to say that out loud, because we've been hearing for hundreds of millions of years now that one of these days, and it won't be long, Texas will become a purple state, and then a blue state, by force of pure demographics alone. It is definitely going to happen, we just don't know exactly when. But in possibly related news, yet another Texas Republican, Kenny Marchant of the 24th district in the Dallas suburbs has announced he will not seek re-election to Congress in 2020. He's the fourth Texas Republican to make that decision, after Will Hurd, Pete Olson and Mike Conaway.
As the New York Times notes, Conaway's district is full-on wingnut, but Hurd and Olson represent districts that very well might oughta flip with their Republican incumbents bowing out. Hurd's district, TX-23, is enormous, stretches along the border from the San Antonio suburbs to the El Paso suburbs, and is majority Hispanic. It's almost a certain pick-up for Democrats. Olson's district, TX-22, is Houston suburbs. Things could change there too.
Keep reading...
Show less
Immigrants
Migration has increased. But this fuckery isn't about the numbers.
The Associated Press reports that even as lawyers found children in overcrowded, unsanitary conditions at a Border Patrol station in Clint, Texas, last week, the government's baby jail system had at least 500 beds available, according to government documents. Remember, we were being told the overcrowding and lack of safe and sanitary conditions at that processing station and others were all due to the lack of space in shelters, and that lack of space was due to terrible Democrats who refuse to give Donald Trump "emergency" funding if there are limits on cruelty attached. This, as we have been saying, is bullshit, so let's say it A LITTLE LOUDER.
The more than 200 children being held at the Clint border station -- before being removed, then some of them were moved back -- had been held far longer than the 72 hours kids are supposed to be held by the Border Patrol before being placed in facilities overseen by Health and Human Services. But there were open beds in those HHS baby jails:
Keep reading...
Show less
2020 Congressional Elections
She's freaking out over the makeup guy.
Martha McSally is worried. Everything was coming up Martha when Arizona Gov. Doug Ducey picked her to fill the late John McCain's Senate seat. But now the junior senator has to hold that seat in 2020, and actual elections are where she has her troubles. Kyrsten Sinema, she of the fierce wardrobe, defeated McSally last year when they were running against each other for Jeff Flake's old seat. Arizona hadn't elected a Democratic senator since 1988.
McSally's likely challenger next year is Mark Kelly, who's a goddamn astronaut. We appreciate her service as an Air Force pilot but really, Kelly's been in space, where the Klingons are. Kelly's identical twin is also an astronaut. McSally has four siblings and none of them are astronauts or even her twin. She can't win this.
Besides, this is Kelly's campaign announcement video. When his awesome wife, Gabby Giffords, shows up, we just lose it. Why are we even bothering with an election?
Keep reading...
Show less
White House
We're all actors in this B Movie.
Former Virginia Attorney General Ken Cuccinelli has started work as the acting director of the US Citizenship and Immigration Services (USCIS), the agency that runs all legal immigration in our great land of white people who belong here and others who somehow made it in anyway. Cooch had been rumored to be on his way to an appointment as Trump's "immigration czar," but instead will take over as acting head of one more agency in the Department of Homeland Security, which has been filled with temps since the great DHS purge earlier this year.
Cuccinelli issued a statement promising to Git Tuff on legal immigrants, because America has been far too nice to people foolish enough to buy that bullshit about this being a nation of immigrants:
Keep reading...
Show less
News
But does he have an email account?
You are probably familiar with the longrunning Wonkette series called "THAT'S NOT WHAT SHE SAID." (Or, if it is a "he," it is called "THAT'S NOT WHAT HE SAID.") We started the series (it is actually not "longrunning yet," we are a big liar) because the media sucks so badly in so many ways, and because there is ZERO reason to believe they will do any better in 2020 than they did in 2016 -- when, in their desperate need to "both sides" everything, they literally convinced people that Hillary Clinton's emails and her VERY HELPFUL CHARITABLE FOUNDATION were "scandals" on par with the 70 new Trump scandals we've been learning about every day since he came down that escalator in 2015 and declared his intention to ruin the world.
The inaugural post for this series involved Beto O'Rourke and a fight some idiot on cable news was trying to start between him and Kamala Harris, who did not take the dumb fucking bait. And now we are back to O'Rourke, specifically to LIGHTLY YELL AT The Daily Beast for using stupid clickbait to try to start some kind of non-troversy over how BETO SAID A CUSS! No, they are not talking about the time he said he was "so fucking proud" of all his staffers, they are talking about a time when he literally admitted to being the worst, meanest "asshole" alive!
And he did it on video!
Golly! They caught him on tape, in the forthcoming HBO documentary Running With Beto, finally admitting he is history's greatest monster boss -- you know, unless it's time for another round of "Amy Klobuchar made me go to work" stories, in which case it will be her turn to be history's greatest monster boss again -- and profusely apologizing for it? And this reportedly happened backstage just before he went out and told supporters he was FUCKING proud of them? How many cuss words does this guy have in him!
And is that really an important headline that truly captures the story they're trying to tell? (SPOILER: you already know how this ends!)
Keep reading...
Show less