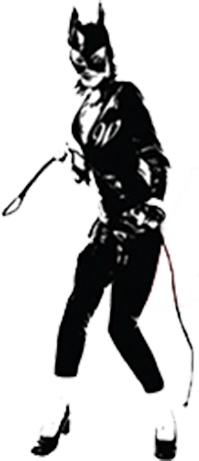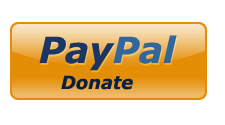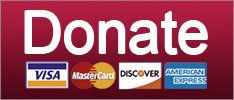 Elections
We think that might be bad, maybe!
The Atlanta Journal-Constitution is trying to make sense of a little electoral mystery from Georgia's 2018 elections: Roughly 100,000 votes in the state's race for lieutenant governor appear to have gone missing from electronic voting machines. It's the sort of thing that would have Lieutenant Columbo scratching his head and wondering out loud how such a thing could have happened, because it just doesn't make a lot of sense. In any election, the longer the ballot is, the more likely people are to skip filling in votes for down-ballot races. But in Georgia in 2018, there was a huge drop-off in votes between the governor's race and the lieutenant-governor race. Now, MAYBE that simply reflected far lower interest, since the lieutenant governor's contest wasn't nearly as interesting as the fight between Republican Brian Kemp and Democrat Stacey Abrams.
But weirdly, the number of votes in down-ballot races were actually higher than in the lt.-gov. race, meaning
fewer votes were counted for lieutenant governor than for labor commissioner, insurance commissioner and every other statewide contest lower on the ballot.

Roughly

80,000 fewer votes were counted for lieutenant governor than in other down-ballot elections.
That, says the Democratic candidate, Sarah Riggs Amico, is pretty odd. She lost the election to Republican Geoff Duncan, and despite her requests, Secretary of State Brad Raffensperger isn't interested in investigating the anomaly, because maybe lots of people just didn't care as much about the second-listed election as they did about the hotly contested insurance commissioner race.
But there's no absolute proof of any fuckery, so there's no need to investigate, you see? It's the Georgia Way.
Politics
We will never be rid of Scott Walker. Wisconsin voters finally gave him the boot, but he's like a case of drug-resistant gonorrhea, never really gone. This time he's reared his little pinhead in Michigan to fight the scourge of voter-approved bipartisan redistricting commissions, which infringe on the sacred First Amendment right of Republicans to ratfuck themselves into permanent majorities forever. This tyrannical exclusion of politicians and party officials from the redistricting process based on the will of 61 percent of Michigan voters will not stand, man! Not if Scott Walker has anything to say about it!
Last November, Michigan voters approved a state constitutional amendment removing the redistricting process from the wildly gerrymandered legislature and putting it in the hands of a 13-member commission composed of four Democrats, four Republicans, and five unaffiliated voters. Commissioners will be randomly selected from a pool of applicants, using "accepted statistical weighting methods to ensure that the pools, as closely as possible, mirror the geographic and demographic makeup of the state," and the majority and minority leaders of both houses of the Michigan legislature will each be allowed to strike five applicants from the pool. Politicians, party officials, lobbyists, and their families are ineligible for positions on the commission, which pay about $40,000 per year.
Which all sounds pretty fair, right?
But lower-level Republican Party officials are howling like stuck pigs that the state is illegally discriminating against them and penalizing them for exercising their First Amendment right to affiliate with a political party and hold state office. Scott Walker's group The National Republican Redistricting Trust and its affiliate Fair Lines America (George Orwell would be proud!) are backing a consortium of GOP hacks in their lawsuit asking the US District Court in Grand Rapids to declare the entire law unconstitutional and return mapmaking power to the Republican-controlled legislature as White Jesus intended.
Politics
It's a holiday weekend NICE TIME!
It's almost 2020, and it looks like the RNC will be running Republican election efforts without its regular posse of irregulars. Because the Koch brothers made so many right turns they wound up on a double-date to a peace rally with George Soros. The Chamber of Commerce is looking for some nice country club Republicans to hang out with, normal people who understand we need immigrant labor and we do not need tariffs! (They'll stick with Mitch McConnell, but they've got their tax cuts now, and they'd like to go back to normal before Trump bumbles into a war. Or a recession. Or both.) Plus the NRA is having a full blown meltdown before our eyes.
WOMP WOMP.
Elections
Tell us again why voting restrictions protect the 'integrity' of the vote?
Alex Díaz de la Portilla, former Florida Republican state senator, is in hot water over a leaked WhatsApp chat log that appears to show campaign workers chatting about destroying or disappearing absentee ballots filled out for the candidate's opponent in the nonpartisan county election, according to the Miami New Times. Díaz de la Portilla ultimately came in third in the May 2018 special election for a seat on the Miami-Dade County Commission, so even if some of his people did deep-six some ballots, it didn't apparently help him. Clearly, these pikers could have learned a lot from the experts in North Carolina about electoral fuckery.
Still, you have to appreciate just how brilliantly Díaz de la Portilla plays the role of a local pol accused of just a teensy bit of ratfucking.
Politics
Good luck with that. And with Mick Mulvaney!
We do love it when they fight. The Hill has a delicious article on how Republican senators haaaaaaate White House Chief of Staff Mick Mulvaney and wish that walking dandruff flake would get out of the way and let the adults govern already.
"There is a feeling that the Freedom Caucus may be on the wane in the House, but it's on the ascendency in the West Wing," lamented one anonymous Republican senator. Mulvaney came to prominence as a founding member of the House Freedom Caucus, protecting our liberty to go bankrupt from medical debt while starving the government of funds to keep the US a first-world nation. Turns out that deficit panic shit is great for turning out the rubes, but it's a lousy governing strategy. Go know!
Politics
It's a full-employment plan for telemarketers. And who says Republicans don't know how to create jobs!
You gotta spend money to make money. But it's better if the money you're spending comes from little old ladies, and the money you're making goes into your own pocket. Just ask Trump's former deputy campaign manager David Bossie, whose Presidential Coalition spent a whopping $445,442 on political candidates during the 2017-18 electoral cycle ... out of $18.5 million raised. MATH, that is a whole THREE PERCENT. According to the Campaign Legal Center (CLC) and Axios, the Presidential Coalition spent $12.7 million on telemarketing, direct marketing, postage, printing, and donor mailing lists during that same period. The group also spent $445,972 on books by Republican luminaries such as Newt Gingrich and .... David Bossie. KA-CHING!
And it's one thing to set up a wingnut welfare PAC where big donors shovel cash into the bank accounts of Trumplanders to keep them inside the tent pissing out until the next election -- there ain't no virgins over at Bossie's Citizens United PAC. It's quite another to hire aggressive telemarketers to target small-dollar donors, who are often retirees, by telling them that you need money to "grow the Republican 'farm team' to support President Trump's conservative agenda."
News
Fuck this guy entirely. And his wife.
We were a little busy when billionaire Democrat J.B. Pritzker was running for governor of Illinois, and also we didn't care, but we would have cared if SOMEONE had pointed out to us in the late days of the gubernatorial campaign that this punch-faced (we will remind you because it was several commas ago) BILLIONAIRE had taken all the toilets out of his mansion, so he could cheat the city of Chicago out of a couple hundred thousand dollars off his property taxes. On the mansion that was next door to his other mansion.
I don't know, maybe one of the two Wonkette writers who live in Chicago. Or any of the rest of you! THE MAN TOOK OUT HIS TERLETS, TO CHEAT YOUR SCHOOLS AND HOSPITALS AND, I DON'T KNOW, RECREATIONAL MURDER GUN CENTERS, OUT OF CASH.
News
Lucy McBath is the new kick-ass US House representative from Georgia's Sixth District. They finally got Newt Gingrich's stench out. Fox News describes McBath as a "racial justice activist," as though that's a bad thing. She's best known for her work with Moms Demand Action advocating for sensible gun laws after the 2012 murder of her son, Jordan Davis.

Fox claims McBath has been "dogged with questions" about whether she actually even lives in Georgia. See, McBath relocated to Tennessee briefly in 2016 to help her husband with some family business, as normal people have been known to do. She returned to Georgia the following year. It's a far less exotic birther conspiracy than what Barack Obama endured: "Can you trust, Lucy McBath? She's secretly from ... 200 miles northeast as the crow flies."
Karen Handel, whom McBath defeated last year, tried the "she's not from around these parts" attack during the midterms. But Handel's attempts to smear her as a tax dodging, part-time Georgia lover were ultimately unsuccessful. If you accept Mick Mulvaney's position on Trump's tax returns, the whole residency issue was "litigated" and settled when voters elected McBath. She could be from the country of Georgia for all they care.
The National Republican Congressional Committee, an organization of mature adults, decided to "troll" McBath anyway. They sent a "goody bag" last Friday to what they believed was her Rockford, Tennessee, home. It contained the following random crap: coffee infused with Jack Daniel's Tennessee Whiskey, Memphis-style BBQ sauce, and a Tennessee Volunteers hat. Those are all very much Tennessee type things. The interns earned their keep that day. They knew they had her because the package was accepted and signed for by "L. MacBath." Oh, was it?
Crime
By golly, it's almost as if the NCGOP has a corruption problem. #NotAllRepublicans (#JustManyRepublicans)
Robin Hayes, the chair of the North Carolina Republican Party, is one of four people indicted by a federal grand jury in an (alleged!) conspiracy scheme to bribe the state insurance commissioner to get favorable treatment for insurance companies owned by a major Republican donor. Too bad for the grifty sumbitches, though: The state insurance commissioner, Mike Causey, went straight to the Feds with the scheme, then cooperated with federal agents to nab the conspirators. Oh, that smarts.
News
Every part of Rebecca Traister's Stacey Abrams profile is FUCKING DELIGHTFUL. What shall we excerpt? How about this?
It was, perhaps, particularly awful for a black girl in a predominantly white elementary school in Mississippi. "Stacey may have read on the same level as the teachers," her sister Leslie recalls. "And she wasn't shy about correcting you. She was never rude, but she'd say, 'This is silly.' It was: 'What is the purpose of this finger paint? When I go home I'm reading Nancy Drew. So why am I reading Dick and Jane at school?' " Leslie laughs. "But you couldn't punish her for being smart! And she wasn't a bad child. So the teachers were like: 'Will you go do something useful then? Go make copies!' Stacey made a lot of copies." That meant she spent a lot of time with adults, like her principal, and less time with her peers, whom she studied with a kind of distant curiosity.

"I was born trying to figure out why other kids were just playing in a circle," Abrams says. "What are you doing in the circle? Duck, Duck, Goose? What is the goose supposed to do? You could be organizing; you could be producing products that are for sale. You have a circle, but how are you utilizing it?"

As an adult, Abrams made a conscious decision not to hide her braininess, unlike so many extremely smart women who've been told that their intellectual prowess is off-putting and unattractive. She knows the perceived costs of this. In her book, she writes about how "older women of every racial category" blame the fact that she is single on her achievements, while men cite her "tendency toward strong opinions" as a romantic turnoff. (In our first conversation, back in 2015, she told me, "I like to be successful at things, and I was not good at dating and so I just stopped," one of the most deeply human observations I've ever heard come out of the mouth of a politician. Four years later, she says she is very open to the possibility of a relationship.)


Go on, now, CLICK!
News
House committee investigating election Kemp stole from Abrams, ain't that a shame.
Elijah Cummings dropped a bomb of reckoning in Georgia Gov. Brian Kemp's mail Wednesday. The chair of the House Committee on Oversight and Reform is demanding the receipts to the election Kemp stuffed in his pants and walked off with when he thought no one was looking.
As Secretary of State, Kemp was very concerned that Georgians might exercise their right to vote, especially the particular shade of Georgian who'd never vote for him. After winning the Republican primary as an off-brand Donald Trump who liked to point loaded weapons at teens, Kemp refused to quit his job that involved overseeing the election in which he was a candidate against Stacey Abrams. It's the sort of thing you'd think would be mandatory and if not, someone would have the integrity to do on their own.
Cummings states in a letter to Kemp that his committee is investigating "serious problems" with voter access in Georgia. He specifically calls out Kemp for cancelling the voter registrations of 1.4 million Georgians (10 percent of the population), 670,00 of them in 2017 alone. In 2018, 53,000 Georgians, most of them minorities, tried to register to vote and Kemp placed their applications on "hold."
State/Local Politics
February 18, 2019 10:22 AM
Former Maine Gov. Paul LePage, who spent most of his two terms in office railing against the poors, who were lazy and just loved living it up on the taxpayer's dime, spent assloads of state money on stays in Donald Trump's Washington DC hotel in the last two years of his term, according to a story published yesterday by the Portland Press Herald. LePage and his staffers went to DC fairly often, and sometimes stayed at other hotels while there, but when the hard-working fiscal conservative was meeting with Trump or with Cabinet members, he tended to stay at the Trump International Hotel. In about a dozen visits, LePage and/or staff spent about $22,000 at the hotel, paying room rates that varied from $362 to over $1,100 per night and ordering some very spendy meals. Remember, this is the guy who worried the poors might use their EBT cards to buy too much fancy baloney and fought Medicaid expansion even after voters passed an initiative demanding it.

Oh, yeah, and while the paper had been requesting LePage's travel records since 2017, they weren't actually released until after Captain Conservative left office this year.
2018 State and Local Elections
Lots of people just forget to vote ... while voting.
February 07, 2019 09:44 AM
More than 83,000 people in Florida voted wrong in the extremely close 2018 election for governor in Florida, according to a state report. Not that they chose the wrong candidate -- that was 4,076,186 of them -- they just submitted ballots that couldn't be counted because they voted for two candidates in the same race, didn't mark a candidate at all, or voted for someone who wasn't running, like Seymour Hair. The number of invalid votes was, as the Associated Press points out, about 50,000 votes more than Ron DeSantis's margin of victory over Andrew Gillum. Ah, Florida! Ah, humanity!
News
Mike Ertel's Halloween costume also worst attempt at drag we've seen
January 26, 2019 12:51 PM
Michael Ertel was Florida Secretary of State for just a few weeks before he abruptly resigned after photos emerged of him in blackface at a private Halloween party.
Time now for a quick PSA: Adults of grown-up age, please just stop dressing up for Halloween. Stay home and watch Bride of Frankenstein while eating fun-sized Snickers and drinking Dawn of the Red. It's good enough for us. It's good enough for you. Kids somehow manage uncomplicated costumes like ghost, Disney princess, superhero, superhero ghost, and so on. Once people hit college, they feel this compulsion to be "clever" and wind up wearing incredibly offensive costumes that later ruin their careers. Why? Are there house prizes for "Most Racist Costume"? Is that coupon for a free appetizer at Sizzler worth all the trouble?
Oh well, it was back in 2005, long before Megyn Kelly discovered blackface was bad after an exhaustive investigation that involved actually listening to black people. Maybe we can let this one pass. It was probably just a misguided attempt to look like a rapper.
After the [Tallahassee] Democrat texted the photos to him last week, Ertel, 49, identified himself as the white man in blackface and red lipstick, wearing earrings and a New Orleans Saints bandanna, and falsies under a purple T-shirt that had "Katrina Victim" written on it
Holy crap! No, his career must be killed by fire! This was two months after the levees broke in New Orleans. A major American city was underwater when Ertel decided to base his Halloween costume on the people still suffering from the hurricane that devastated the Gulf Coast.
News
Nancy keeps hammering away with her gavel of death.
January 17, 2019 12:36 PM
Yesterday House Speaker Nancy Pelosi told Donald Trump not to bother showing his raggedy ass at the Capitol later this month for his lie-addled State of the Union address. This is a bummer for those of us looking forward to watching Pelosi roll her eyes and shoot death stares at Trump from her reclaimed seat of honor. Pelosi articulated very reasonable national security concerns for dis-inviting Trump. It's a tremendous undertaking to ensure the safety of everyone present, and most of the folks who do the heavy lifting are furloughed or otherwise victims of Trump's shutdown. Does Trump remember that he shut down the government?
GOP Minority Leader Kevin McCarthy thinks Pelosi's move is "pure politics." He's apparently never watched "Designated Survivor." Pelosi said they could come up with another date for Trump to demonize Democrats and minorities once the government is reopened. Trump could also just lie to to the public from the Oval Office or even submit his address to Congress in writing (this is also how they should handle this year's Academy Awards). However, McCarthy insists that Pelosi inconveniencing Trump in any way during a domestic crisis of his own making is "unbecoming" of the speaker. Yes, he used the word "unbecoming" like he's Lord McCarthy in a regional production of Oscar Wilde's "Lady Windermere's Fan."
News
Trump demands people work for free as government shutdown enters 26th day. Your morning news brief!
January 16, 2019 09:13 AM
Morning Wonketariat! Here's some of the things we may be talking about today.

Now in its 26th day, Trump's shutdown shows no signs of stopping after Democrats rejected a useless photo op at the White House yesterday (twice). Trump's White House is attempting to peel off Democrats by tricking some into appearing to support his goddamn wall (oops, steel slats -- wait, now it's "a barrier?"). Rather than be used as props, dozens of House Democrats marched over to Mitch McConnell's vacant office and demanded he do his job by bringing House-passed legislation to the Senate floor. Where was he, on a beach in Puerto Rico or something?

The administration is realizing that government shutdowns are hard to win when the government is really shut down, so it's recalling thousands of federal workers to work without pay at the FAA, the DOT, the EPA, HUD, the IRS, and the FDA. Not to mention dozens of Interior Department workers to sell oil drilling leases in the Gulf of Mexico. Meanwhile, a federal judge has shot down a lawsuit by federal workers' unions over being forced to work without pay. The judge said workers deemed "essential" have to show up in order to avoid creating "chaos and confusion." The judge empathized with workers, but ultimately ruled, "the judiciary is not, and will not, be leverage in the internal struggle between the branches of government." Well...fuck.

A federal judge hilariously smacked down the Trump administration's attempt to put citizenship questions on the 2020 Census, arguing it was a "veritable smorgasbord of classic, clear-cut" violations to the Administrative Procedures Act. The judge then dumped on crooked Commerce Secretary Wilbur Ross's attempt to put the question on the Census, stating Ross had "ignored and violated a clear statutory duty," and "concealed its true basis rather than explaining it."
Nancy Pelosi seems to be getting her revenge on her detractors, blocking them from positions on powerful House committees. Politico gossips that Rep. Kathleen Rice was blocked from a seat on the House Judiciary Committee despite her seniority, with Pelosi instead offering up freshman Rep. Debbie Mucarsel-Powell. You come at the queen, you best not miss!
A group of Arizona nerds has launched a petition to get astronaut Mark Kelly to challenge Sen. Martha McSally in 2020. Roll Call and Politico note Kelly has been meeting with Democratic leaders and fundraisers over the last several weeks as he considers boldly going where few astronauts have gone before. The draft Mark Kelly movement is part of a broader push to get science geeks and pencil pushers into positions of politico power.

During an appearance on Colbert last night, Democratic Sen. Kristen Gillibrand announced her intention to run in 2020. Politico reports Gillbrand is making her pitch to female voters, but last night she stated that healthcare was a right, "not a privilege," which if you ask us is an appeal to anybody who likes having health. [Video]

Stacey Abrams and Andrew Gillum are not only on the shortlist of potential 2020 VEEP candidates, according to Politico, but they're also mulling their own 2020 presidential runs now that they both have a solid network of donors, voters, and volunteers who know how to knock on doors in crucial swing states.

Some yokels in the West Virginia House of Delegates want to give Trump $10 million for his goddamn wall instead of spending their $200 million surplus on the all the things slowly killing the state's population, like alternatives to the dwindling coal and natural gas gigs, ending food deserts, or helping addicts left to rot thanks to the opioid crisis. Gotta have priorities, and the priority is keeping people scared enough to vote R.
UK Prime Minister Theresa May's Brexit proposal went down in flames yesterday in a disastrous 432 to 202 vote. With calls to hold a second referendum growing in the UK, the EU is now telling Britian to shit or get off the pot. Later this morning the liberal Labour party is expected to call for a vote of "no confidence" in May's leadership, but it too is expected to fail as conservatives would rather have a bumbling, ineffectual idiot helping lead the world towards economic catastrophe than another distasteful political opportunist.

The New York Times has a retrospective on all the times Trump spoke with Russian President Vladimir Putin (keepign no detailed record of the meetings) and the curious coincidences that always seem to happen shortly after their little get-togethers, like revelations on the Trump Tower meeting, sanctions, and Trump's disdain for US allies and NATO. NYT even made a fancy infographic!
Robert Mueller's team has delayed sentencing for Rick Gates because he's not done spilling the beans on all the Trump-Russia fuckery he's been privy to. Furthering speculation that the investigation into Trump's ALLEGED COLLUSION with Russia is far from over, Mueller's team filed a 31-page affidavit and 406 pieces of almost entirely blacked-out exhibits showing how Paul Manafort lied his ass off after he cut a deal with federal prosecutors. According to the filings, Manafort's lawyers had to pull him aside several times during questioning and remind him to keep his mountain of lies straight. CNN is also reporting that Manafort's lawyers tried to obscure the fact that Manafort's longtime pollster -- who he brought in to work on the Trump campaign -- met with Mueller's team and acknowledged he gave polling data on the 2016 campaign to Russian while serving as Trump's campaign chairman. LOCK HIM UP!
Don't expect Michael Cohen to say much to the House Oversight Committee next month as Robert Mueller's team of extraordinary investigators still isn't done with him either! People close to Cohen told the Wall Street Journal he intends to gossip about what it's like to work with Trump, and that his testimony will give people "chills," though the WSJ has since yanked those comments from its original story. HHMMMM!
Speaking of Michael Cohen, when he finally does report to jail, he'll be neighbors with one of those jerkoffs from "The Jersey Shore" at the Otisville Federal Correctional Institution.
According to a new survey by City Lab, Chicago has has one of the best public transit systems in the country. Not only is the CTA fairly reliable, it has a cleanliness rating of, "meh, could be worse," something called, "bus justice," and (most importantly) there are taco stands at (almost) every "L" station. That's right, y'all, TACO TRUCKS ON EVERY CORNER!
Treat yourself to some lovely sing-song by the fabulous Randy Rainbow!

And here's your morning Nice Time! OTTERS!

Follow Dominic on Twitter and Instagram!
We're 100% ad-free and reader supported, so consider buying us coffee, or get a subscription!