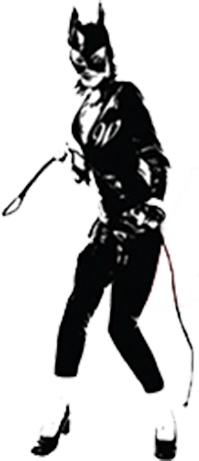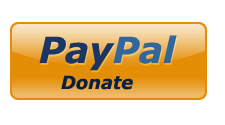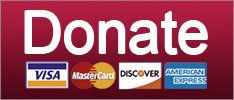 Nice Time
AOC's video is well-worth watching, regardless of your primary candidate.
Joe Biden continued his march toward the Democratic nomination Tuesday, which is great news for John McCain Biden but less exciting news for Bernie Sanders. I can appreciate the urge to rejoice when a candidate you don't like crashes and burns, but we shouldn't forget that every Democratic primary candidate, except for Tulsi Gabbard, had supporters who were passionate about their campaign and were devastated to see it end. Hell, even Gabbard inspired folks to donate hard-earned rubles to her ingrown toenail campaign, and they're likely drowning their tears in Stolichnaya right now.
Tuesday night, on her Instagram live chat, Rep. Alexandria Ocasio-Cortez shared some nice words of comfort for Sanders supporters, many of whom are young and perhaps first-time voters. Ocasio-Cortez wanted to lift their spirits and keep their eyes on the larger prize of removing Donald Trump from office. She took the time to do this while some people on Twitter were "joking" about conducting a "wellness check" on her, Rashia Tlaib, Ilhan Omar, and other prominent Sanders supporters. Look, I get that a lot of "Bernie Bros" showed their asses online and in public, but to borrow from Nietzsche, if you gaze too long into the Twitter abyss, the abyss gazes back into you with suicide "humor."
Keep reading...
Show less
2020 Congressional Elections
Jeff Sessions advances to runoff election for his old job.
Mall-cruising pervert and racist creep Roy Moore will not have his desired rematch with Sen. Doug Jones. Alabama Republicans soundly rejected Moore, who is projected to come in a distant fourth in Tuesday's Senate primary. This is a blow to Democrats who believed Jones's best shot at keeping his seat was Republicans being dumb enough to nominate Moore again.
It's not yet decided who Jones will face in November. Trump's former attorney general and favorite punching bag, Jeff Sessions, tried to get his old job back, but he placed second behind former Auburn football coach Tommy Tuberville. The upside for Sessions is that six other candidates were running and they weren't all Roy Moore. Tuberville was unable to win a majority, so Sessions will advance with him to a runoff election later this month. Trump won Alabama by 27 points. He's still incredibly popular in a state that occasionally makes Roy Moore its Republican nominee for Senate. Four years ago, Sessions snubbed Ted Cruz and endorsed Trump just before Super Tuesday, but Trump doesn't remember (or pay) his debts. He only harbors grudges. Sessions wouldn't serve as his personal lawyer, like a common Bill Barr, so Trump will continue to publicly humiliate Sessions whenever it's convenient. This morning was very convenient.
Keep reading...
Show less
2020 Congressional Elections
February 28, 2020 03:12 PM
The Devil went down to Georgia, he said, "Hi, I'm from the National Republican Senatorial Committee. Let me help you cut some super-fuckin' racist ads against one of your own."
And it sure looks like the Georgia GOP will be getting that fiddle of gold! Check this out.
Doug Collins wants you to think he's a conservative. But before last August when a senate seat opened up, he was far less supportive of the president.
Hold up! That guy talks like Boomhauer on speed, but we're pretty sure we'd remember if he'd announced his support for Mexican gaybortions while prostrating himself at Nancy Pelosi's feet. The supercut of Collins saying he doesn't agree with everything Trump does, as a prelude to an obvious defense of the latest indefensible assault on democracy -- minus the defense -- is also a nice touch.
But HOLY WILLIE HORTON, what is this shit?
Keep reading...
Show less
campaign finance
Credit where credit is due.
February 28, 2020 11:35 AM
Yesterday at CPAC, Florida Congressman Matt Gaetz announced that he will no longer accept money from political action committees, better known as PACs. And while we are no fans of Matt Gaetz, we will acknowledge that this is a good thing. Even padded with Trump-humping and digs at socialism, this was an impressive speech.
This PAC donation process, with the expectation of exchanging money for favors, renders public service, which should be the noblest of professions, dangerously close to the oldest profession. I've never turned tricks for Washington PACs, but as of this very moment, I will not pick up their money in the nightstand anymore. I will never again accept a donation from a federal political action committee. Not one red cent. The American people are my one and only special interest.
You gotta give it up for Matt Gaetz. Not because it's a huge hit for his congressional campaign, which it isn't. This cycle, he's taken in a whopping $43,550 from PACs. He doesn't need the money anyway, since his seat is in one of the reddest districts in the country, and he can hold it forever for about eight bucks, particularly because he gets infinity free media appearing on Fox every other day preaching the gospel of Jesus Trump and yowling about socialism.
Keep reading...
Show less
Elections
You never come for Rep. McBath. You just don't.
February 27, 2020 09:47 AM
Mike Bloomberg donated a crazy amount of money to Democratic candidates in 2018. That was very much appreciated. Unfortunately, at the Democratic debate Tuesday, Bloomberg might've accidentally on purpose implied that he owned the new Nancy Pelosi-led House.
BLOOMBERG: Let's just go on the record. They talk about 40 Democrats. Twenty one of those are people that I spent a hundred million dollars to help elect. All of the new Democrats that came in and put Nancy Pelosi in charge and gave the Congress the ability to control this president, I bough — I, I got them.
Just get Bloomberg a monocle and a top hat and he's Mr. Billionaire, the cackling lead in a political satire co-written by Bernie Sanders and Elizabeth Warren. It's bad enough that Bloomberg is assuming ownership for the blue wave, but his slip of the tongue is a gift to Republicans who'll -- without any sense of irony -- shame Democrats for accepting his money.
Keep reading...
Show less
2020 Congressional Elections
In related news, Dr. Ronny used to hide vegetables inside Donald Trump's food. Dr. Ronny is also running for Congress.
February 26, 2020 04:55 PM
Dr. Ronny L. Jackson is running in the GOP primary to replace Mac Thornberry as the congressman for Texas's 13th District. It's one of the most conservative in the country, with a Republican partisan lean of 33 points, which is why the primary is filled with 15 anti-abortion, anti-immigration, Trump-huffing candidates. Jackson, of course, was once Donald Trump's White House physician and was probably somewhat qualified because Trump didn't hire him. He was a holdover from Barack Obama's administration, but Jackson hopes the good people of Texas's 13th will forgive him for helping to keep Obama alive and focus instead on how tight he is with the current president.
Jackson boasts that he's the only one "who can walk in the Oval Office unannounced and say, 'Sir, I need you to stop what you're doing and listen to me,' and he will stop what he's doing and listen to me." Far be it for us to suggest that Jackson is full of shit, but Trump doesn't seem like someone who pays that much attention to medical advice. Jackson claims one of his biggest regrets is that he left his job as the mad king's physician before he could moderately alter Trump's Caligula-like lifestyle.
Keep reading...
Show less
2020 Congressional Elections
How many times are you gonna make Chuck Schumer beg?
February 26, 2020 10:10 AM
Senate Minority Leader Chuck Schumer is desperate to flip the Senate. Unfortunately, he's had trouble convincing Democrats in some key states to join this noble cause. Stacey Abrams wasn't interested in challenging David Perdue in Georgia, despite having equal favorability. Beto O'Rourke has declined to run against John Cornyn in Texas. But Schumer still hopes Montana Governor Steve Bullock will come to his senses and help save the nation. Bullock, a former presidential candidate, has insisted that the Senate isn't for him. Still, the filing deadline is two weeks away. Maybe Bullock will do the right thing like a common John Hickenlooper.
Schumer met with Bullock in Montana last weekend. We don't know the extent of Schumer's begging or whether it had any effect on Bullock, who we assume doesn't enjoy seeing grown men cry. You'd think convincing people to run for Senate would be the easiest part of Schumer's job, but it's like he's out there selling vacuum cleaners. The Democrats who've turned their noses up at the Senate claim that it's just not a place you go if you're interested in accomplishing anything useful. O'Rourke even called out Schumer by name when he was running for president, and that name was feckless Chuck.
BETO: Ask Chuck Schumer what he's been able to get done ... We still don't have [universal] background checks. Didn't have them when he was in the majority, either. So, you know, the game that he's played, the politics that he's pursued have given us absolutely nothing and have produced a situation where we lose nearly 40,000 of our fellow Americans every year..
Keep reading...
Show less
2020 Congressional Elections
Don't we have enough of those guys already?
February 24, 2020 01:05 PM
Will Hurd of Texas, the GOP's lone black Republican congressman, announced in August of last year that he wasn't running for re-election. Some of us were naive enough to believe Hurd might feel free to recognize his constitutional duties and vote to impeach Donald Trump for all those crimes he committed in plain sight. Instead, Hurd readied himself for his Fox News closeup. He claimed that "weaponizing impeachment" would set a dangerous precedent where presidents, regardless of political party, might have to obey the law.
HURD: We have 435 folks in the House, 100 senators. That means there's 535 definitions for impeachment. I've sat through the hundreds of hours of depositions and hearings and didn't see any evidence presented of bribery or extortion.
Republicans are bummed that they're going to lose such a colossal moral failure in a bland, unassuming package. Hurd's district, which is majority Hispanic, is competitive. But potentially losing one swing seat is a small price to pay so Hurd can work on losing many other seats across the country. Hurd's already filmed a video for the Future Leaders Fund, a super PAC his former campaign manager, Justin Hollis, leads. The Future Leaders Fund is "determined to create a diverse crop of future elected officials to be ambassadors to our party."
Keep reading...
Show less
Russia
It's the Sunday Shows Rundown!
February 24, 2020 10:28 AM
A few days ago, it was reported that it seems the Russians are meddling in the 2020 elections, like they did in 2016, favoring Donald Trump. This (of course) pissed off our Authoritarian-In-Chief and he fired acting (aren't they all) Director of National Intelligence Joseph Maguire and replaced him with an idiot loyalist, Ambassador to Germany Ric Grenell. Trump also did one of his White House lawn presser shout interviews denying the intelligence while blaming Democrats like House Intelligence Committee Chairman Adam Schiff, who rightfully criticized him. So this week on the Sunday shows, we got multiple appearances from Trump officials Robert O'Brien and Marc Short, telling America what they really want us to hear about that so-called intelligence.
Keep reading...
Show less