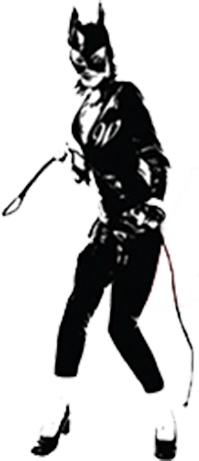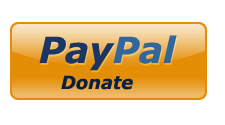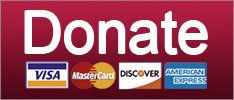 2020 Congressional Elections
Don't we have enough of those guys already?
February 24, 2020 01:05 PM
Will Hurd of Texas, the GOP's lone black Republican congressman, announced in August of last year that he wasn't running for re-election. Some of us were naive enough to believe Hurd might feel free to recognize his constitutional duties and vote to impeach Donald Trump for all those crimes he committed in plain sight. Instead, Hurd readied himself for his Fox News closeup. He claimed that "weaponizing impeachment" would set a dangerous precedent where presidents, regardless of political party, might have to obey the law.
HURD: We have 435 folks in the House, 100 senators. That means there's 535 definitions for impeachment. I've sat through the hundreds of hours of depositions and hearings and didn't see any evidence presented of bribery or extortion.
Republicans are bummed that they're going to lose such a colossal moral failure in a bland, unassuming package. Hurd's district, which is majority Hispanic, is competitive. But potentially losing one swing seat is a small price to pay so Hurd can work on losing many other seats across the country. Hurd's already filmed a video for the Future Leaders Fund, a super PAC his former campaign manager, Justin Hollis, leads. The Future Leaders Fund is "determined to create a diverse crop of future elected officials to be ambassadors to our party."
Russia
It's the Sunday Shows Rundown!
February 24, 2020 10:28 AM
A few days ago, it was reported that it seems the Russians are meddling in the 2020 elections, like they did in 2016, favoring Donald Trump. This (of course) pissed off our Authoritarian-In-Chief and he fired acting (aren't they all) Director of National Intelligence Joseph Maguire and replaced him with an idiot loyalist, Ambassador to Germany Ric Grenell. Trump also did one of his White House lawn presser shout interviews denying the intelligence while blaming Democrats like House Intelligence Committee Chairman Adam Schiff, who rightfully criticized him. So this week on the Sunday shows, we got multiple appearances from Trump officials Robert O'Brien and Marc Short, telling America what they really want us to hear about that so-called intelligence.
Trump
Can a former presidential candidate get a restraining order against the president?
February 20, 2020 12:57 PM
Donald Trump is feeling cocky these days. His Republican cronies helped him survive impeachment. His approval numbers are almost as high as a summer day in San Francisco. You could see how relaxed this new Trump is during his latest hate rally Wednesday in Phoenix, Arizona. His adoring fans waited in line overnight, camping out like the homeless people they resent. It was all worth it to see Trump give a version of the same damn speech.
Trump's opening act was Arizona Sen. Martha McSally, whose remarks were a tiresome word salad filled with partisan rancor and sycophantic fealty to the president. She couldn't say enough good things about Trump, which is why she was invited. McSally called the reporters present "liberal hacks," because that's her hot "where's the beef?" catchphrase.
Media/Entertainment
The Duchess of Arizona is now very politically correct.
February 19, 2020 02:20 PM
Meghan McCain really doesn't like former New York City mayor Mike Bloomberg, who is currently shopping to buy a Democratic primary. Bloomberg was a fairly standard Republican/right-leaning independent for years prior to Trump's election. It's unclear where the daylight is between Bloomberg's policies and whatever's important to McCain. Bloomberg has presumably never insulted John McCain, a distant relative of Meghan's. I guess this is all about guns. Bloomberg is a prominent gun control advocate, and McCain has been romantically linked in the past to several well-connected assault weapons.

Joy Behar offended McCain Tuesday on "The View" because she's considering voting for Bloomberg if he's the Democratic nominee. This isn't a huge shock, because Behar has stated how much she wants to defeat Trump. She believes whoever becomes the Democratic nominee will stand between Trump and fascism. I don't know if I'd go that far, but McCain argued that if "Democrats don't take [Bloomberg] out, Republicans will."
2020 Congressional Elections
But, hey, did you hear that Bernie Sanders is a ... SOCIALIST?
February 19, 2020 01:15 PM
Donald Trump is set to hold rallies in swing states where Republican senators tanked their political careers when they helped him skate on impeachment charges. It's the least he can do, and they might as well call it the "GOP Learned Nothing From Kentucky" tour.
The president will swing by Arizona Wednesday to prop up never-elected, never-gonna-get-elected Sen. Martha McSally. McSally headlined her own "Veterans for Trump" event Tuesday night, where she made some strange remarks.
MCSALLY: We are going to be ground zero for President Trump's reelection, and we are ground zero to keep the Senate majority.
It's almost been 20 (!) years since 9/11, but isn't "ground zero" objectively a bad thing? The term most commonly refers to the site of a nuclear explosion. She's not wrong, but how is this helpful? McSally demonstrated more of her savvy political skills during an appearance on Fox News where she accused Barack Obama of trying to take credit for actual things he'd done as president.
2020 Congressional Elections
This aggression against a veteran and dachshund fan WILL NOT STAND, MAN.
February 19, 2020 11:05 AM
In a nice little bit of early ratfucking for 2020, the Ohio GOP is falsely accusing a Democrat running for Congress of having done voter fraud, even though in reality she definitely did not vote twice in the 2008 presidential primary. And even after the claim was conclusively debunked within 24 hours, the state GOP is sticking to its original, inaccurate story. Judd Legum's Popular Information newsletter has all the details, and wow, what a fine crew these Ohio Republicans are. It's also a case study of the sort of crap Democrats should be ready to deal with in the age of Trump.
The target of the smear is Hillary O'Connor Mueri, who's running for the District 14 seat currently held by Republican Dave Joyce, who was appointed to fill it in 2012 and has held on to it since. If you haven't heard of Joyce, neither had we, at least until we checked the Wonkette archives and saw he'd explained in 2013 that the only reason there's any unemployment at all in America is that employers "can't find people to come to work sober, daily, drug-free and want to learn the necessary skills going forward to be able to do those jobs." So, a pretty good guy.
2020 Congressional Elections
February 19, 2020 09:00 AM
When last we left Susan Collins, the world's most useless "moderate," the Maine senator had helped free Donald Trump to crime some more. This wasn't the best choice for democracy or Collins's re-election hopes. A Colby College poll shows her effectively tied with likely Democratic challenger Sara Gideon. Collins won her last Senate race with 68 percent of the vote. She's now reduced to 42 percent to Gideon's 43. Fourteen percent of voters are undecided, and Collins can only hope they're like her — soberly weighing all options before choosing at the last minute to do whatever Mitch McConnell wants.
These are appalling numbers for an incumbent whose Senate career is old enough to vote against her. Maine is a small state. The people all know her and how much she sucks. Gideon has a better shot at winning over undecideds, especially women. Women just aren't feeling Suzy Creamcheese.
From the Portland Press Herald:
"One of the most surprising findings is how poorly Senator Collins is doing with women," said Dan Shea, Colby College professor of government and the lead researcher on the poll. "She had a 42-percent approval rating overall but that drops to 36 percent for women. Further yet, it drops to 25 percent for women under 50.
Yikes! It turns out there's a political price to pay when you help confirm a credibly accused attempted rapist to the Supreme Court or actively enable the criminal hijinks of the misogynist in chief.
2020 Congressional Elections
McConnell boasts about his spectacular talent to halt progress and enable tyrants.
February 15, 2020 11:45 AM
Amy McGrath — fighter pilot and perhaps the Rebellion's last hope — emailed me personally Friday to announce she's within one point of defeating human turtle libel, Mitch McConnell. Unfortunately, I can't as yet confirm the poll she references wasn't conducted in her residence, but it's been a long week of stories about racial slurs. Forgive me for grabbing onto any hope that we might actually ditch Mitch.
McGrath reported raising $6.2 million in the final three quarters of 2019 for a total of $16.9 million, which is just $2 million less than what Alison Lundergan Grimes raised in her failed 2014 attempt to unseat McConnnell. She currently has $9.1 million cash on hand. These are potent numbers. McConnell has $9.7 million in the bank, which is obviously more but he has to convince voters he's not Mitch McConnell. That's not cheap.
McConnell's campaign manager Kevin Golden dismissed McGrath's haul as the work of Jews and gay people liberal elites in New York and California, where conservatives insist no actual Americans live.
JERKASS: Any left-wing name on the ballot against Mitch McConnell will raise tens of millions from liberal elites in New York and California who want to eliminate Kentucky's power to shape policy in Washington. What they can't do is invent left wing voters in Kentucky who would cast a ballot for a candidate who would erase their voice like Amy McGrath.
Yes, McGrath is gonna "erase" Kentuckians voices and make them lip synch such popular liberal hits as "Representative Government" and "(I Can't Get No) Sham Trials." Donald Trump hates that last one. McGrath might've been born in Ohio, where all of Kentucky's slaves once fled, but she grew up in Kentucky and has every right to represent it in the Senate. She's also a combat veteran and a goddamn fighter pilot for the Marines. Republicans should show some respect, but these are the same people who voted for Donald Trump.
2020 Congressional Elections
The NRCC will NOT be ignored.
February 14, 2020 12:28 PM
We all know Donald Trump is wholly corrupt and will do whatever's necessary to rig the upcoming election in his favor. He was impeached for it, after all. But many of us don't appreciate just how shady the non-Trump Republicans are.
Politico reports that members of the National Republican Congressional Committee strolled over to the Capitol Hill headquarters of the Democratic Congressional Campaign Committee and got all up in their business. The DCCC was holding a meeting for its "Red to Blue" program. Unfortunately, this innocent pack of doe-eyed liberals was discussing strategies for flipping Republican seats with "the blinds wide open," so any random corrupt political organization could see the information on display. But the NRCC didn't just look and move on, like when you (not me, obviously) walk past an advanced yoga class. They stopped and took pictures, which was, as the DCCC puts it, "totally out of bounds and downright creepy."
2020 Congressional Elections
Those Gippers are all into freaky shit, right?
February 11, 2020 01:23 PM
Kris Kobach is the gift that keeps on giving. In 2018, the Republican secretary of state blew the Kansas gubernatorial race, when voters decided they'd rather hand the reins over to that nice Laura Kelly lady, with her tidy pantsuits, sensible Midwestern hair, and lack of propensity to embarrass herself and the entire state on a national stage. Which is how Kobach wound up losing to a Democrat just two years after Trump carried Kansas by 20 points.
But Kobach was undeterred! He finished up that judicially mandated remedial legal education after the unmitigated courtroom disaster when he decided to defend the state's illegal voter ID laws himself, then he got right back on the horse. And after one or two false starts — like failing to spell his own name properly on the registration — he launched a Senate campaign to replace retiring Republican Pat Roberts.
Environment
You can't fix anything with recycled bullshit.
February 10, 2020 03:45 PM
In December, a Washington Post/Kaiser Family Foundation poll found that nearly three-quarters of adults and teens in America agree climate change is real, and humans are causing it. It even found that a majority of younger Republicans accept climate science and want the government to do something about it. So, ever attuned to the nation's political mood, at least some Republicans are making a big show of their desire to do something about climate, hooray! That led to headlines like "Are Republicans coming out of 'the closet' on climate change?" in the Washington Post, and "How House Republicans won over conservatives to gain consensus on a climate agenda" in the Washington Examiner. The latter piece even featured arch-Trumper Matt Gaetz (R-Florida) gushing, "Climate denial is a bad political strategy [...] At some point, you have to be for something to fix it." Oh, hooray for the new generation of GOP Climate Achievers!
Mind you, the "plan" Gaetz, House Republican leader Kevin McCarthy, and other rightwingers have unveiled has a lot more to do with marketing than with any real change that would slow global warming. It's all about looking like Republicans Care Very Much about whatever the kids are upset about, and will fix it with the "Free Market" Principles that got us into this mess in the first place. As John Roberts puts it at Vox, the conservative climate plans "are neither conservative nor plans."
2020 Congressional Elections
February 06, 2020 10:33 AM
Oh, the hours we have liveblogged! We have been impeaching the motherfucker for months and months now, and we have finally made it to the end, at least for now. Donald Trump has been "acquitted" by a slovenly and servile Senate, which has itself been on trial for, and has been found guilty of, abdicating its constitutional duty owing to its allegiance to a criminal half-elected "president."
It wasn't a bipartisan acquittal, though.
2020 Congressional Elections
Protect this House. I will.
February 05, 2020 11:25 AM
No one will ever take the place of Elijah Cummings, may his name be for blessing. He was a giant, gone far too soon. He was my congressman for more than a decade, and I remember so clearly when he addressed Michael Cohen after his congressional testimony:
Let me tell you the picture that really, really pained me. You were leaving the prison, you were leaving the courthouse, and, I guess it's your daughter, had braces or something on. Man that thing, man that thing hurt me. As a father of two daughters, it hurt me. And I can imagine how it must feel for you. But I'm just saying to you — I want to first of all thank you. I know that this has been hard. I know that you've faced a lot. I know that you are worried about your family. But this is a part of your destiny. And hopefully this portion of your destiny will lead to a better, a better, a better Michael Cohen, a better Donald Trump, a better United States of America, and a better world. And I mean that from the depths of my heart.

When we're dancing with the angels, the question we'll be asked: In 2019, what did we do to make sure we kept our democracy intact? Did we stand on the sidelines and say nothing?
I think about this a lot. I don't know where we go from here as a country, I don't know how we climb out of this pit of rage and hate. The path will be steeper without Congressman Cummings.
But we do have to keep climbing, and yesterday was the special election to fill Cummings's open House seat in West Baltimore and the surrounding suburbs.
2020 Congressional Elections
Thomas Massie runs ads in Florida to show Trump how much he loves him.
February 01, 2020 11:15 AM
Republican House Rep. Thomas Massie is running campaign ads in Florida. What's strange is that he represents Kentucky's fourth congressional district. Floridians can't vote in Kentucky elections. Gov. Ron DeSantis doesn't even want them voting in Florida elections. But Donald Trump is a Florida Man these days, and Massie's trying to appeal to the president on his secret red state hot line, Fox News.
Massie, a four-term congressman, has bought ad time in the South Florida vicinity of Mar-a-Lago. He wants to plant the idea in Trump's feeble mind that Massie's Republican primary challenger, Todd McMurtry, "hates" the mad king. McMurtry, an attorney, has repeatedly hit Massie over his breaks with Trump on policy. Massie voted to prevent Trump from taking military action against Iran without the approval of Congress. He also said "no" to Trump's trade agreement with Mexico and Canada. He even voted to overturn Trump's emergency WALL funding.
It's no wonder Massie has gone topsy-turvy on McMurtry. His new ad highlights all the mean things McMurtry has said about Trump on social media. McMurtry called the president an "idiot" and the "epitome of a weak male." He even dared agree with Hillary Clinton that Trump was "temperamentally unqualified" to serve. (Fact check: All true.)
Impeachment
The only surprise is that we're still capable of being surprised.
January 31, 2020 10:52 AM
With the Senate scheduled to vote later today on whether to call witnesses and subpoena additional documents in Donald Trump's impeachment trial, Tennessee Republican Lamar Alexander announced last night he's decided to vote against any more evidence, because there's simply "no need" to get any more information. On Twitter, Alexander explained the Senate knows all it needs to know; Trump, that scamp, made an "inappropriate" decision when he pushed Ukraine's president to smear a 2020 opponent, but we already knew that.
Why muddy the water with a lot of additional details that would only make Republicans look like bigger hypocrites when they inevitably vote to acquit Trump?
2020 Congressional Elections
Come on Trump, you know you don't want to endorse a lady!
January 30, 2020 09:45 AM
Congressman Doug Collins is about to make Georgia's US senate race a whole lot more interesting. Yesterday the ardent Trump supporter announced that he's running to fill out the remaining two years of Johnny Isakson's term after the senior senator retired on December 31 for health reasons. The problem is that Georgia's Republican Governor Brian Kemp already appointed someone to that seat, and it isn't Doug Collins.
The GOP may appear to have whittled itself to a party of one, catering only to the whims of an orange manchild with brains the consistency of ramen noodles, but still Brian Kemp, who only beat out Stacey Abrams in 2018 by the tiniest of margins, managed to resist Donald Trump's pressure to appoint Collins to the vacant seat. He opted instead for gazillionaire Kelly Loeffler, who can dump $20 million into the campaign and maybe use her two X-chromosomes to stanch the party's bleeding with suburban women.
Which is NO FAIR for Doug Collins, who filibustered that House impeachment hearing like an auctioneer hawking a 2012 Dodge Ram on the East Asscrack County courthouse steps. He earned this one fair and square, and now he's taking it.