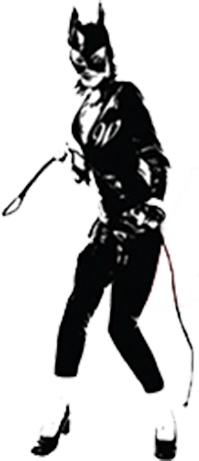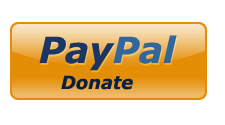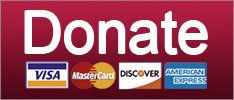 News
Tabs, tabs, everywhere are tabs!
February 25, 2020 08:31 AM
It's Tabs Tuesday, which is a thing I just made up. Strap yourselves in because we have access to thrilling stories on all available Internets.
The Nevada caucus results are finally, 100 percent in, and Bernie Sanders beat all comers. The Vermont senator walked away with 24 of the state's 36 delegates. Joe Biden was second, and Pete Buttigieg came in third. (Washington Post)
Buttigieg is currently polling fourth in South Carolina. It's not the best trend line for the South Bend, Indiana mayor as the primaries advance toward Super Tuesday. (NBC News)
Tom Steyer, who's polling third in South Carolina, just qualified for the Democratic primary debate in Charleston Tuesday. He just needs to avoid standing next to Sanders and Mike Bloomberg and he'll be fine. (The Hill)
Oregon Reps. Greg Barreto, Vikki Breese Iverson, and E. Werner Reschke are the "honorary state chairs" for Donald Trump's campaign. Trump lost Oregon by 10 points, but everyone needs a hobby. Barreto, Iverson, and Reschke represent the non-"Portlandia" portions of the state. MAGA-loving Oregonians have so far donated $466,000 to Trump's campaign, which is just $2,000 shy of what Elizabeth Warren and Buttigieg have received from Oregonian supporters. (The Oregonian)
There are now more than 200 reported cases of the coronavirus in Italy, and at least seven people have died. Italy has the worst outbreak of the disease in Europe and has imposed quarantine restrictions. (Sky News)
Dana Mustafa was arrested on a Saturday flight from Frankfurt, Germany, to Washington, D.C. She was what professionals would diagnose as "drunk off her ass." She freaked out on the plane and claimed that she was distraught because her family had just been killed by a drunk driver. She later admitted to federal agents that she made up the "oldie but a goodie" story about the dead family. (Washington Post)
Mike Bloomberg's campaign headquarters in Flint, Michigan, and Youngstown, Ohio, were apparently vandalized with "Eat the Rich" and "Oligarch" signs. We don't support these shenanigans but we also don't think the Sanders campaign invented the graffiti arts. (Twitter)
Captain America himself, Chris Evans, is in talks to play the sadistic dentist in a new film version of Little Shop of Horrors. Scarlett Johansson might also be involved, but what's really matters is that Billy Porter will play carnivorous plant, Audrey II. Greg Berlanti ("Flash," "Supergirl") is set to direct. Let's hope they keep the 1986 version's bleak original ending. (The Hollywood Reporter)
There's a problem with Antebellum plantations receiving positions of honor in the National Register of Historic Places without any mention of slavery. It's probably just an oversight. The only plantation worth visiting, I think, is the Whitney Plantation in Louisiana, just outside of New Orleans. It actually centers the enslaved people whose torture and bondage made all those cotillions possible. (Time)
Michael Jordan's eulogy for the late Kobe Bryant will make you cry. Don't make this one a meme, though. (Sports Illustrated)
Vanessa Bryant, Kobe's widow, has filed a wrongful death suit against the helicopter company that owned the aircraft that crashed on January 26 and killed the basketball star and their 13-year-old daughter, Gianna. Seven other people also died that day. (LA Times)
NASA mathematician Katherine Johnson died Monday. She was 101, which is a damn good run. Johnson was one of the first black women to work as a NASA scientist, and the sister's genius with numbers helped mankind venture into space and land on the moon. She was an actual American hero who received the Presidential Medal of Freedom from an actual human president. (Charleston Gazette-Mail)
Follow Stephen Robinson on Twitter.

Yr Wonkette is supported by reader donations. Please send us money to keep the writers paid and the servers humming. Thank you, we love you.
Hot Mess
May those responsible suffer a lifetime of pigeon crapped hair.
February 20, 2020 03:35 PM
Some attention-seeking creeps showed the libs this week before the Democratic debate in Las Vegas, Nevada. The self-proclaimed "underground radical group" P.U.T.I.N. outfitted pigeons with pigeon-sized "Make America Great Again" hats on their heads. The pigeons were released on Tuesday in advance of the debate as an annoying and pointless protest.
P.U.T.I.N. is short for Pigeons United To Interfere Now. A group member with the alias "Coo Hand Luke" freely confessed to the Las Vegas Review Journal that P.U.T.I.N. used eyelash glue to keep the hats on the pigeons' heads.
From the Review-Journal:.
COO HAND LUKE: It's what women use to put around their eyes for eyelash extensions. The hats usually stay on for a day or two, depending on the bird's movements. We can also remove them ourselves as they fly back to the coop. They could be gone for a day, two days or a week, but they always come back.
This abomination unto the lord was intended to serve as an "aerial protest piece in response to the arrival of the 2020 Democratic debate," which would've occurred regardless of whether pigeons were tortured. In fact, it's highly possible that if P.U.T.I.N. had issued an ultimatum in keeping with its "Get Smart" villain-style name, the Democrats would've postponed the debate. P.U.T.I.N. might've saved Mike Bloomberg from Elizabeth Warren.
©2018 by Commie Girl Industries, Inc