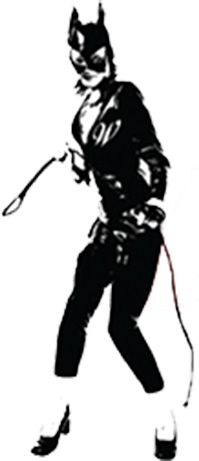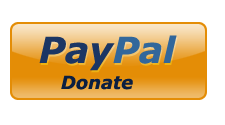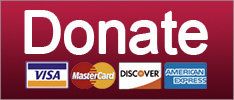 2020 democratic primary
Sorry, Tom Steyer, you don't fit in this headline.
January 14, 2020 04:45 PM
GROAN, so have you been on the internet lately, GROAN?

If you have, GROAN, you may have noticed that the Democratic primary is behaving like an obnoxious two-year-old at the moment, and that is fine, all primary campaigns go through the Terrible Twos, which makes sense right now, since we have officially started the second year of this never-ending primary. What are they fighting about? The things. Who's right? Oh, just everyone, and also no one.
(GROAN.)
Meanwhile House GOP leader Kevin McCarthy is out there doing conspiracy theories about the Democratics rigging the primary against Liz and Bernie and for Joe by doing the impeachment trial right here before Iowa, as if airplanes do not exist, and ignoring the whole fact that if the Democratics are really doing that, then by definition they are also rigging it against Amy and for Pete. He says Joe should suspend his campaign during the impeachment trial, for #fairness.
Eat shit, dork.
Also meanwhile, there was a guest host on the Rush Limbaugh radio waves program, and it was Fox News idiot Mark Steyn, and he said there is a new #scandal brewing after Cory Booker's exit from the race race, as all the major players in tonight's debate (yes there is a debate, that is the point of this post) are white people, except HAW HAW, said Mark Steyn, followed by a "Pocahontas" joke about Elizabeth Warren, and also HAW HAW, said Mark Steyn, is Elizabeth Warren faking being a lady too? Is Pete Buttigieg faking being Teh Gay?
WELL ARE THEY?
STEYN: I mean, he looks like some guy from the accountancy department. He doesn't — that's a very non-gay look.
OK. Sounds like a real well-rounded guy there, who knows what Teh Gay looks like! Also, "accountancy department."
So anyway, about that debate. Why why why why why why why? Do we have to?
Oh yes, we have to, because "democracy."
Here are your questions about tonight's debate (in bold) and Wonkette's answers (in not bold):
2020 democratic primary
Remember the famous Emma Goldman quote: Stop dancing, you're embarrassing the revolution.
January 09, 2020 04:50 PM
Sorry guys, but Elizabeth Warren is flip-flopping and being inauthentic again. For one thing, we heard Goody Warren has been dancing, the internet told us.
There is even video evidence!
You are free to click around the bad parts of the internet and witness people saying it is disrespectful for Elizabeth Warren to dance while Donald Trump is bombing Iran or that she is being fake or that she is being "cringe," or you can just skip to Cory Booker's response to it, which is *chef's kiss*.

And that is officially all the time we've got for that shit.
In other news, Warren has just released videos and interviews with both Elle AND ALSO Cosmo, a day apart, like OK, PICK ONE MAGAZINE, FLIP-FLOPPER!

2020 democratic primary
We don't have time for this crap.
January 09, 2020 12:42 PM
The Washington Post ran one of those op-eds I hate. You know the one because we're so close: A Republican who hates Donald Trump "advises" Democrats on who we should nominate to beat him in November. This strikes me as odd because Republicans couldn't stop Trump when they had the chance. They were the only ones voting and he wound up their nominee. More people already voted for a Democrat, Hillary Clinton, over Trump, but that didn't matter because US democracy is goofy. However, there are encouraging signs in the polls that we can beat the freshly impeached Trump in the Electoral College. I think we're OK, even with our crazy socialist candidates. Republicans set their own house on fire. They can crash at our place for a while, but we don't need to listen to their interior design tips.
But, fine, whatever. Let's hear what this Republican has to say. I'm sure it won't annoy me at all.

Oh, FFS!The Washington Post
2016 Presidential Election
Mark Kelly is a goddamn astronaut!
January 08, 2020 01:20 PM
Go West, young man! Don't spend all your time and energy in the Rust Belt, because we have just as good a shot at taking Arizona's 11 electoral votes as we do Wisconsin's 10. And we have a better than even chance of picking up a Senate seat in the Grand Canyon state if we can somehow induce our voters to show up like they did in 2018, when they rejected Martha McSally the first time. Which is why the senator just hit the panic button and begged for a bailout from out-of-state donors.
This morning, Public Policy Polling (PPP), a Democratic pollster, published new numbers on Arizona and Iowa. Trump has never been popular in Arizona, and 52 percent of respondents to a phone/text poll conducted in the past two weeks disapprove of the president. Even against a historically unpopular candidate in 2016 (we're not going to fight about this now!), Trump was only able to win by 3.6 percent, as compared to Romney's 9 point margin in 2012. And while he polls basically even with Joe Biden, and only slightly ahead of Sanders, Warren, and Buttigieg, about 8 percent of respondents remain undecided.
Media/Entertainment
Oh, THAT'S how you deal with Megs McCabe!
January 08, 2020 09:27 AM
Meghan McCain was two clouds above nine on "The View" Monday because Trump had just killed Iranian General Qasem Soleimani for reasons he's still workshopping. These are her childlike words on the impeachment-distracting strike that might lead us to war.

MCCAIN: For me, when a big, bad terrorist gets blown up, I'm happy about it.
Megs smash! Flag-draped violence is good, no matter the suspicious motivations or potential quagmire-shaped ramifications. Democratic presidential candidate Elizabeth Warren joined the "hot topics" table yesterday, and McCain called out the senator for raining on her military parade. First, though, she tried to butter her up with empty flattery.
MCCAIN: I believe you respect the American military and respect our troops. You have traveled overseas many times. I just want to say that first and foremost.
These are three sentences that met randomly and are embarrassed by how little they have in common. Warren doesn't need McCain to tell her she respects the military. She's not the one pardoning war criminals against their recommendations or pissing on the memories of dead war heroes. Warren responded to this with a curt "sure," which was awesome. She could tell a "but" was coming because she was talking to an asshole.
That's Not What She Said
They are very unhappy with Elizabeth Warren's statements on the Soleimani killing, how will she Yet She Persist her way out of this one?
January 07, 2020 04:59 PM
Mitch McConnell and Chris Cillizza have thoughts about Elizabeth Warren's statements in the wake of Donald Trump's targeted killing of Iranian Maj. Gen. Qasem Soleimani. They are very bad and stupid thoughts.
Let's have a contest to see who can go fuck themselves the fastest!
2020 democratic primary
January 07, 2020 09:09 AM
Judith Sheindlin, who AP style dictates we should call "Judge Judy" on second reference, just endorsed Michael Bloomberg for president. This further upends the incredibly fluid Democratic primary race that Joe Biden has consistently led. Although the Judge Mathis endorsement will truly decide who's the Democratic nominee, this is still a big "get" for Bloomberg.
Judge Judy filmed a campaign ad for Bloomberg that we can expect to see everywhere because Bloomberg enjoys setting his money on fire like the Joker. It's called "Judge Him".... because she's a judge, you see. Look, we just report the titles. We're not responsible for them. Let's take a look.
2020 democratic primary
January 06, 2020 01:18 PM
Julian Castro dropped out of the presidential race last week. That's a bummer. However, he just endorsed Elizabeth Warren this morning, which is awesome! Castro declares Planmaster Liz "the most-qualified, best-equipped candidate to win the nomination." Let's grab some tissue and watch his endorsement video together. It starts with a moving shout-out to the strong women in Castro's life.
CASTRO: There's one candidate I see who's unafraid to fight like hell that America's promise will be there for everyone, who'll make sure that no matter where you live in America or where your family came from in the world, you have a path for opportunity, too. That's why I'm proud to endorse Elizabeth Warren for president.
2020 presidential election
The Democratic primary keeps getting whiter.
January 02, 2020 12:37 PM
Julian Castro officially ended his presidential campaign today. I don't feel the same shock I did when Kamala Harris dropped out -- maybe I'm numb -- but I'm just as disappointed. Castro is energetic, dynamic, and sympathetic to the struggles of all Americans, not just the ones in the rust belt. He had Cabinet-level experience, serving as Barack Obama's secretary of Housing and Urban Development. He was the former mayor of San Antonio, Texas, where he grew up. He was on the short list for consideration as Hillary Clinton's running mate in 2016 (hindsight is, er, 2020 but I think he'd have been a better choice than Tim Kaine). He was also statistically unlikely to die in office.
Nobody cared.
That's what hurts the most. Castro was invisible to white voters, especially to the predominately white voters in Iowa and New Hampshire, which have an outsized influence in selecting the Democratic nominee. Castro wasn't a crystal-waving kook or a businessman with no political experience and an allergy to ties. He was a serious candidate who was never taken seriously. His polling numbers were roughly equal to Crystal Pepsi.