22 DIY Drink Station Ideas. Cheers! Tabs, Fri., Sept. 23, 2022
News
September 23, 2022 07:00 AM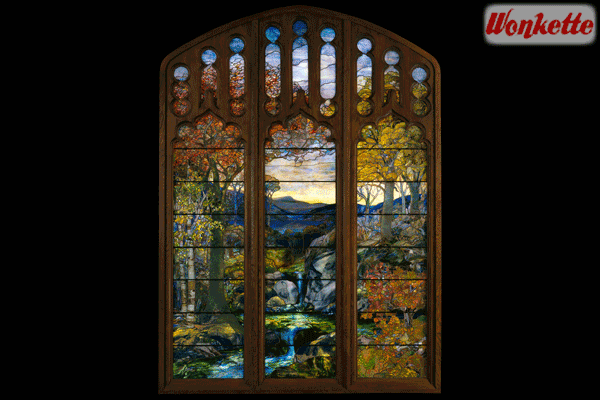 This is so dumb and I can't stop laughing: "I'm Mr. Q the pedophile or whatever!" (The Onion)
Refresh yourself if you didn't yesterday on just how Donald Trump stuck his dick in his son's children's cancer charity pie. — Forbes
Take a deep breath and let this — "To remove any part of agency from this scenario is to mandate the unimaginable" — sum up this heart-stopping true story by Bess Kalb.
Republicans just can't stop sticking their dicks into the "privatize Social Security and Medicare" light sockets! (Politico)
DeSantis was going to do it again — maybe until he realized he might be in big fucking trouble. — Guest link Talking Points Memo
No no no, says Michigan Republican John Gibbs, who successfully primaried Rep. Peter Meijer: Women should be able to vote and work outside the home, all the times I said otherwise previously are no longer operative. (CNN)
---
I AM NOT A LAWYER but I don't think taking your DNA is "unconstitutional" just because they threatened to beat you up to get your DNA when they already had the warrant to get your DNA, former Nevada Deputy AG who probably killed the girl in Hawaii fifty years ago. (CBS News)
Some more context/opinion on LA County Sheriff Alex Villanueva raiding County Supe Sheila Kuehl (Wonkette story) and one of the members of the sheriff civilian oversight commission, for committing oversight. What kills me most about this guy (besides #googleLASDgangs) is he ran as a progressive law enforcement reformer. Gah I'm such a sucker! — LA Mag
I DID IT EVERYONE! YOU ARE WELCOME!!!
\u201c@commiegirl1 See \u201cContinue Watching\u201d https://t.co/U0TonZB5dr\u201d

— Master Rebecca Schoenkopf, Wonkette Editrix, King (@Master Rebecca Schoenkopf, Wonkette Editrix, King) 1663812199
I love everything about this rainbow Hudson Valley house. Good job, people who redid that house! (Insider)
Sister Artemis has been talking out of school in the comments!
On the first of October, Cleveland wonkpals are gathering:
Cleveland, Ohio USA – 1 Oct. 2022

Gather with other Wonkers in New York to celebrate our dear departed friend Big Bad Bald Bastard in mid-October - word on the street is that this might become a recuring WonkMeet:
New York – Oct 15, 22 – First Annual Mike's Memorial WonkMeet

Rumor on the street is that Texas wonk-operative YouShouldIceThatBurn is trying to round up interest in a South Texas WonkMeet, probably in the Corpus Christi area. If you'd like to help that happen, email me [Sister Artemis means her, not me your Editrix] and I'll get you connected with the Texan who is putting the feelers out.

Interested in spreading the word about a WonkMeet in your mythical time zone? Email me at sisterartemis@wonker.org (the info@ email link on the wonkmeet site doesn't seem to always work).

Meanwhile, Detroit friends, prepare to be hosted BY ME AND SHY for Halloween (Saturday before, I am guessing!), and Quebec City, Quebec, Canada, US, Ima need you all to reserve Sun., Nov. 27, to party with me and Shy for our SECOND Canadiawonkmeet EVER!
DRINK STATIONS! PRETTY! That's a pretty sad Bloody Mary bar though, use mine instead. — Better Homes & Gardens
Do your Amazon shopping through this link, because reasons.
Keep Wonkette going forever please, if you are able!
Rebecca Schoenkopf
Rebecca Schoenkopf is the owner, publisher, and editrix of Wonkette. She is a nice lady, SHUT UP YUH HUH. She is very tired with this fucking nonsense all of the time, and it would be terrific if you sent money to keep this bitch afloat. She is on maternity leave until 2033.