Interns Gone Wild At Barbecue Pork Orgy!
News
June 30, 2009 11:49 AM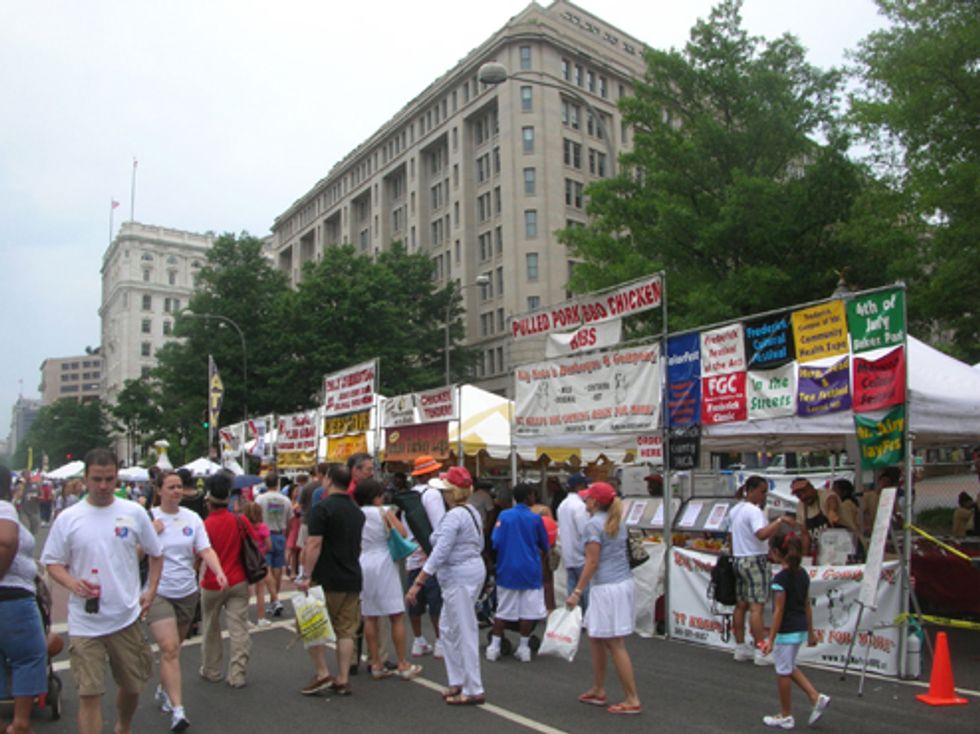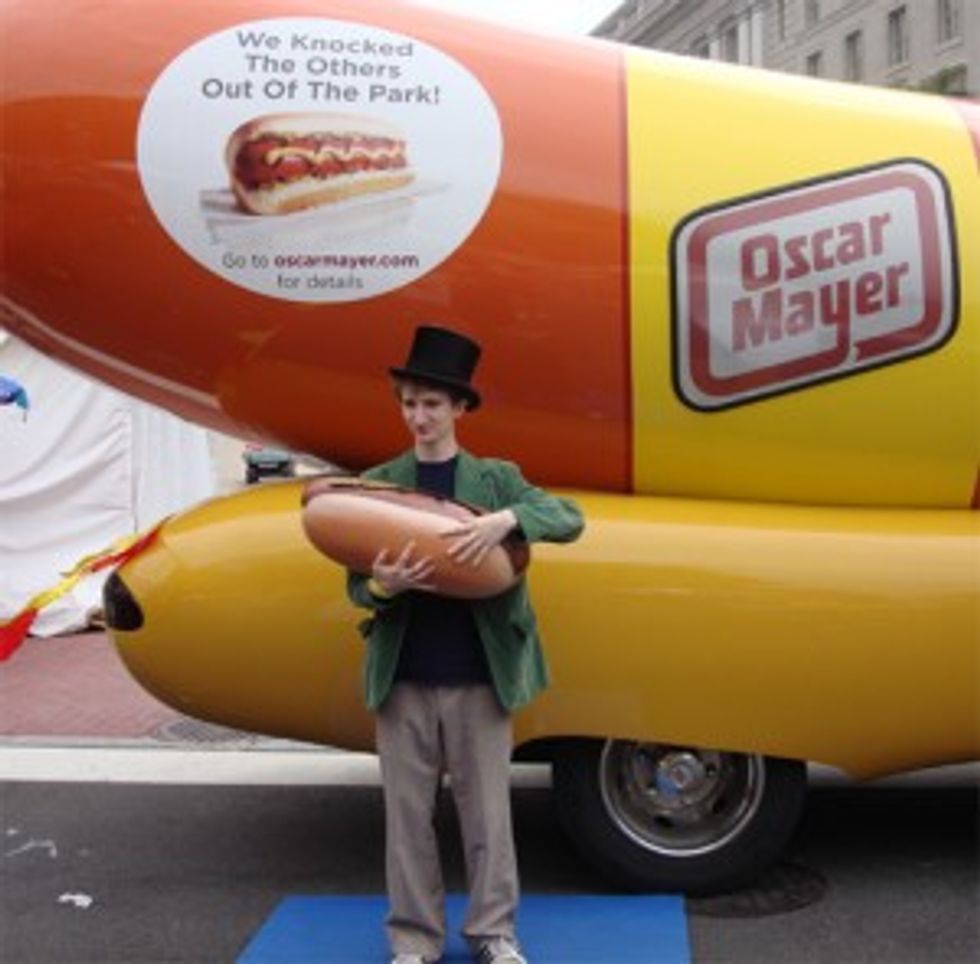 Sunday, June 28, 12:53 PM -- Associate editor Jim Newell is in bed sound asleep, dreaming of all the wonderful television he will watch when he awakens. Meanwhile, responsible adult and food connoisseur Arielle Fleisher is exactly where she is supposed to be, waiting patiently at Pennsylvania and 14th NW for at least one of her male colleagues to show up. And at the other end of the city, smug Intern Riley -- convinced he is the first to arrive -- sits on some bench at Pennsylvania and 14th SE, and passes the time with a casual game of pocket pool.
---
Yes, it was a predictable beginning for Wonkette's field trip to Safeway's National Capital Barbecue Battle.
And what was Arielle doing as yours truly hiked the entire hypotenuse of the city, the Bataan Death March for shamed interns? She claims to have been eating kilos of Kettle Corn and maybe half of a barbecued pig. Arielle is a very bad Jew. Doesn't she know that Kettle Corn isn't kosher? Sweet and sour Moses, what other unspeakable acts of heinous impiety did she commit at this barbecue free-for-all? She refuses to say, but the photographs she took leave little to the imagination. Prepare yourself.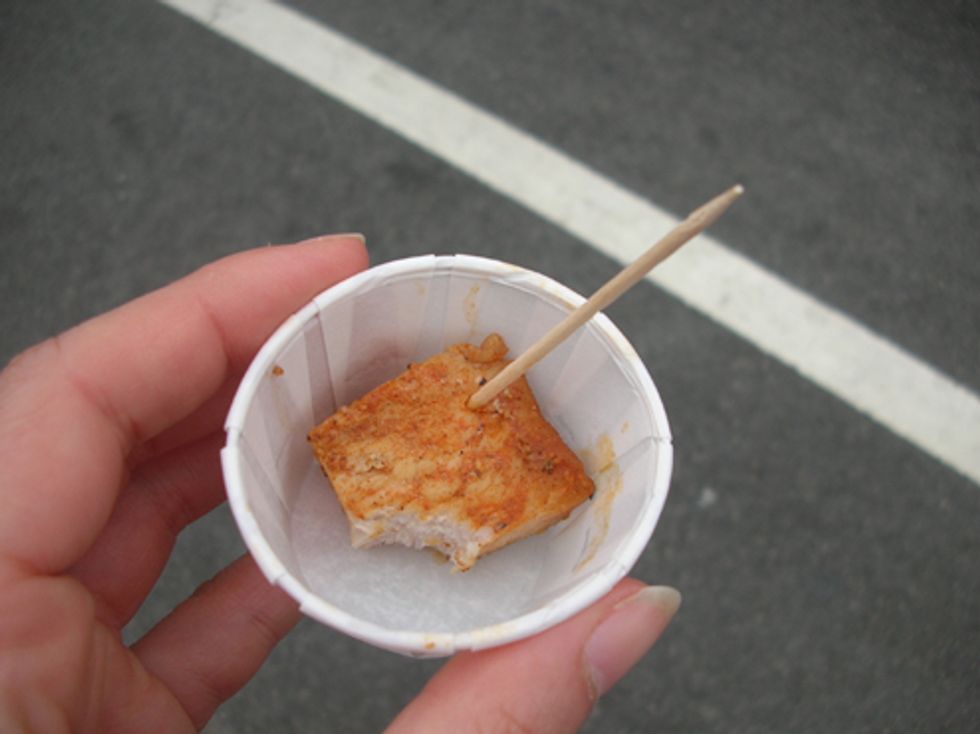 12:55 PM - Arielle begins to feast on free samples. This is not Kettle Corn, so it must be pork.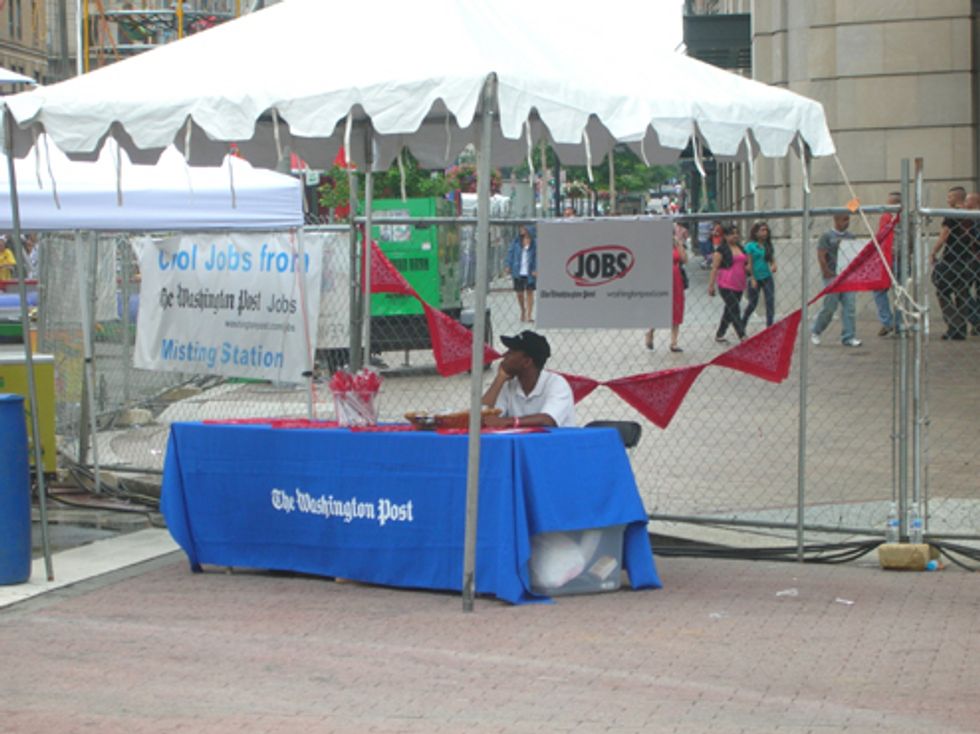 12:58 PM -- Arielle decides the Washington Post has the worst barbecue by far.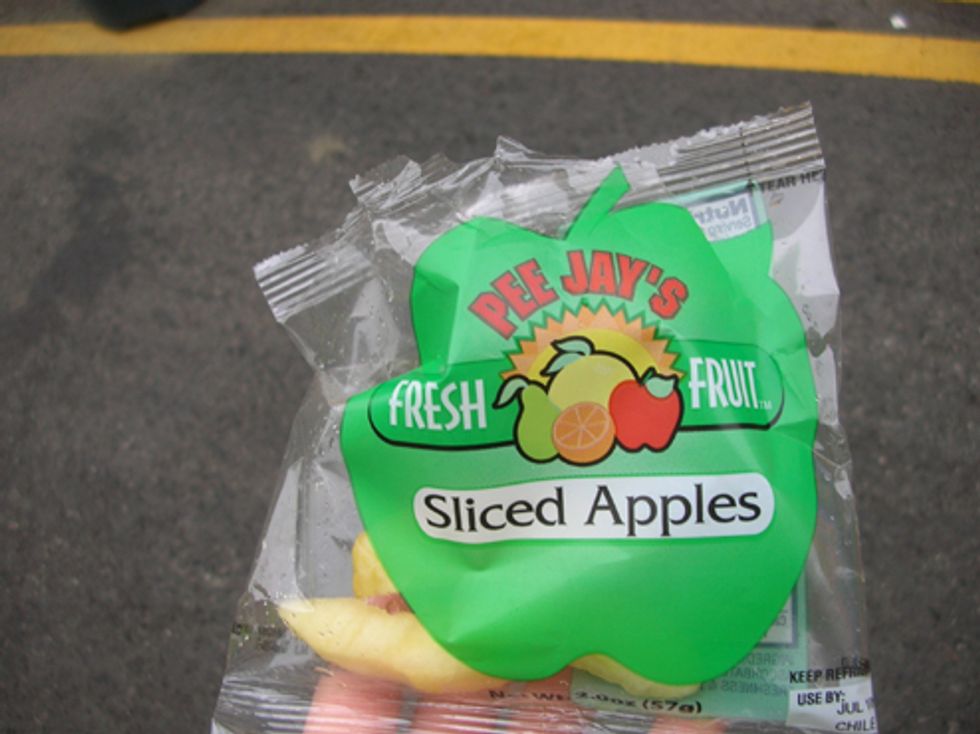 1:10 PM -- There is something suspicious about the free fresh fruit at the Washington Post booth. Arielle seeks out more Kettle Corn.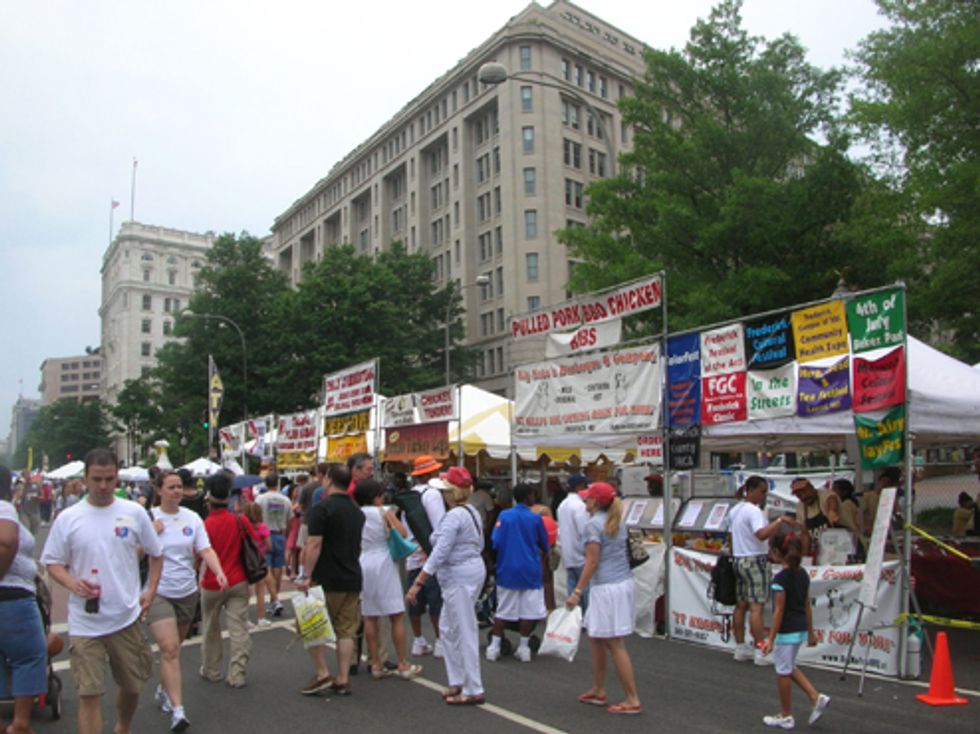 1:20 PM -- Arielle starts to crash from her Kettle Corn bender, and takes solace in elaborate fantasies about pulled pork.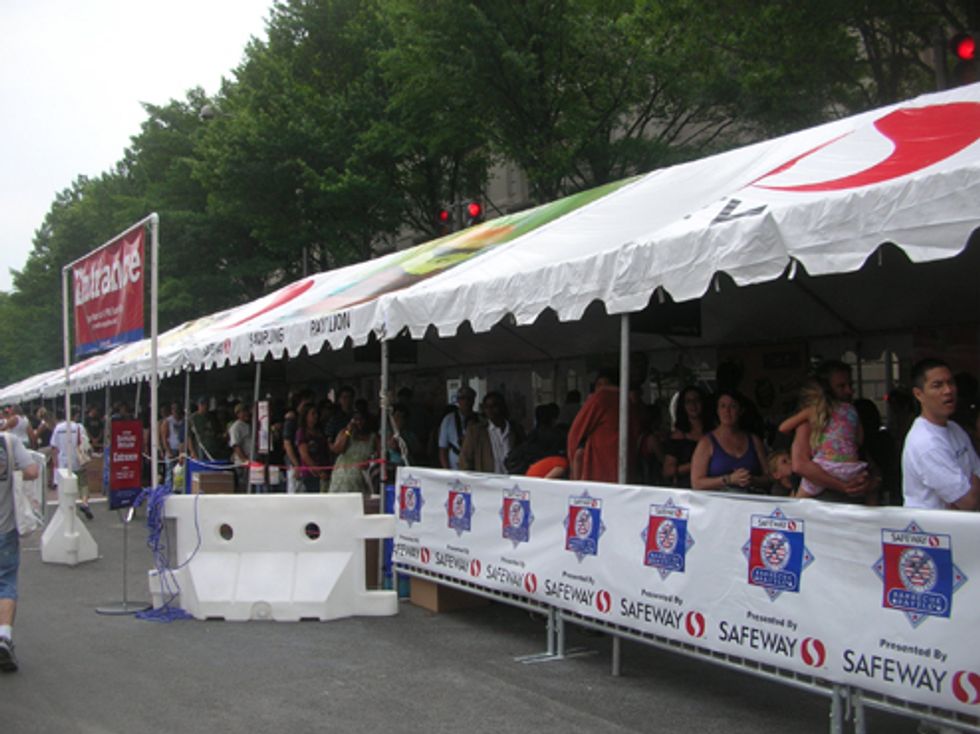 1:25 PM -- Bored senseless, Arielle wanders aimlessly. In her mind she begins to rewrite Jane Eyre, from the perspective of Rochester's methamphetamine dealer.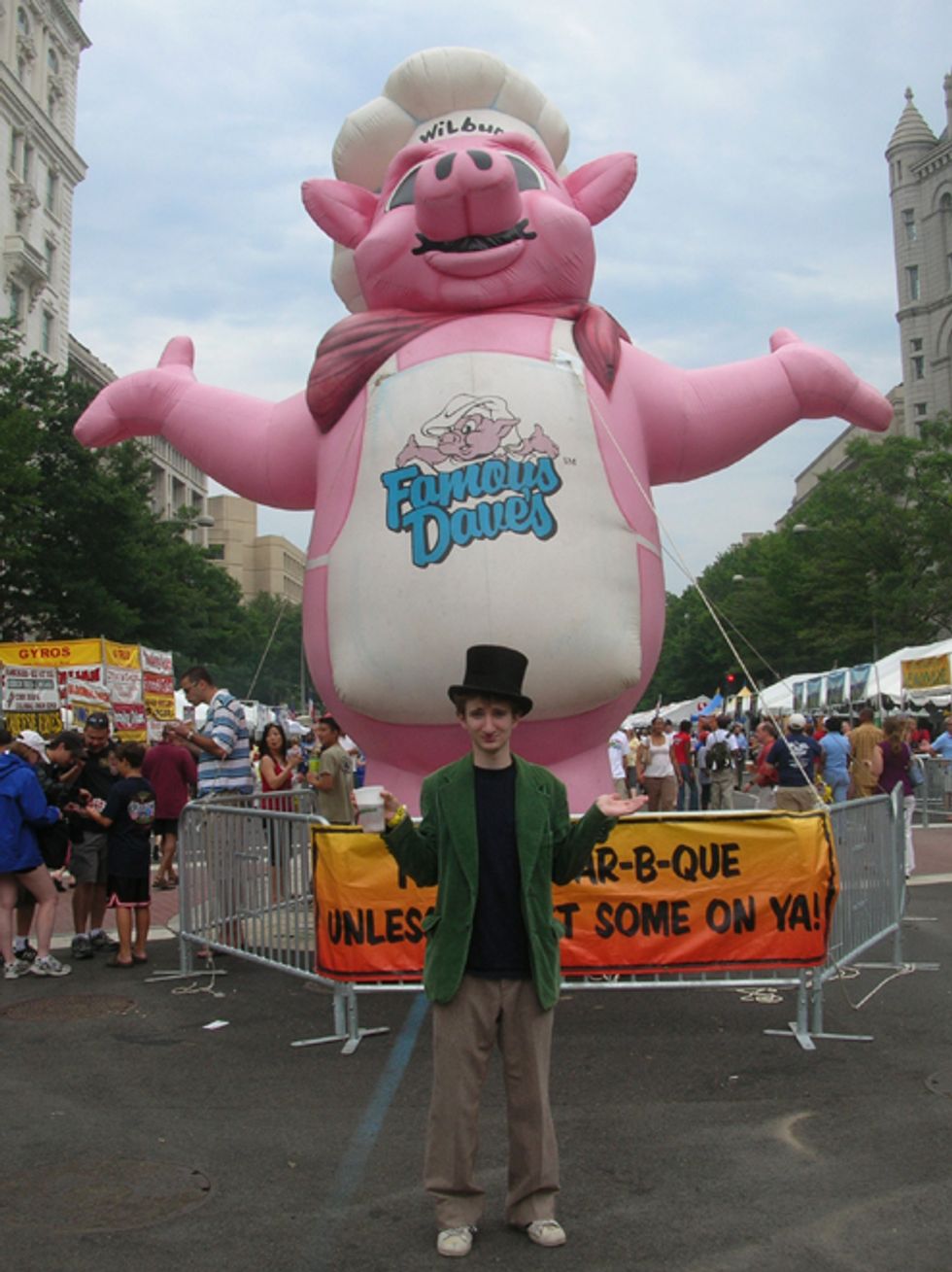 1:35 PM -- Well look who decided to show up, and only 40 minutes late, too... Glad to see Ken finally stapled that dumb hat to his little intern scalp.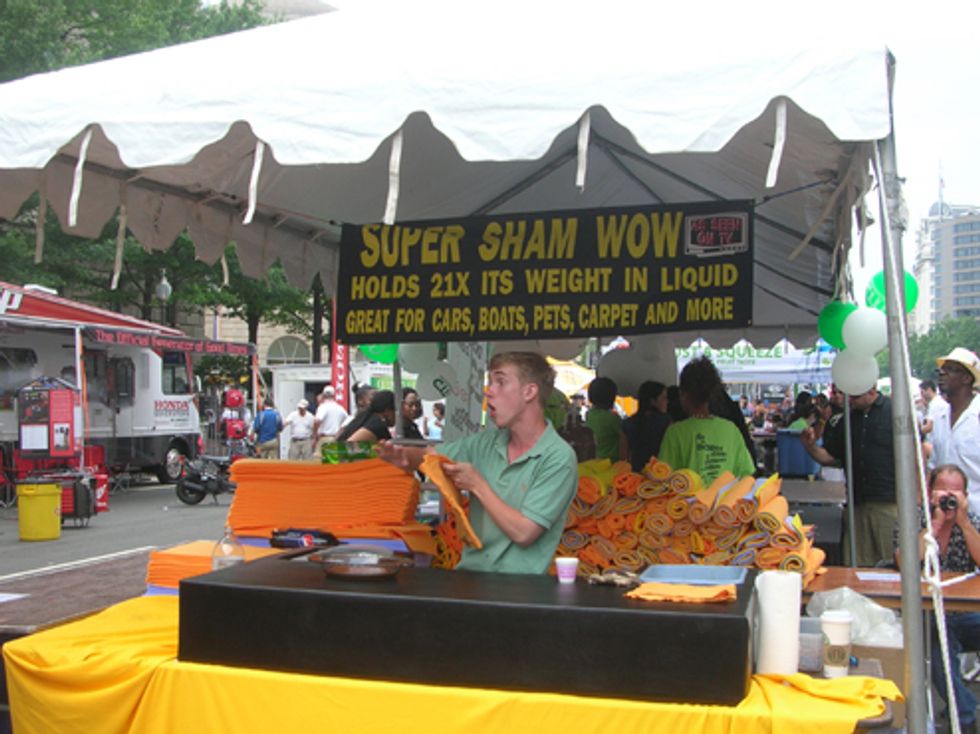 1:45 PM -- SPOILER ALERT: Super Sham Wow took home the gold in every category.
4:05 PM -- Jim has to take a really big pee and manages to crawl out of bed just in the nick of time! The End.