None
News
May 19, 2010 08:37 AM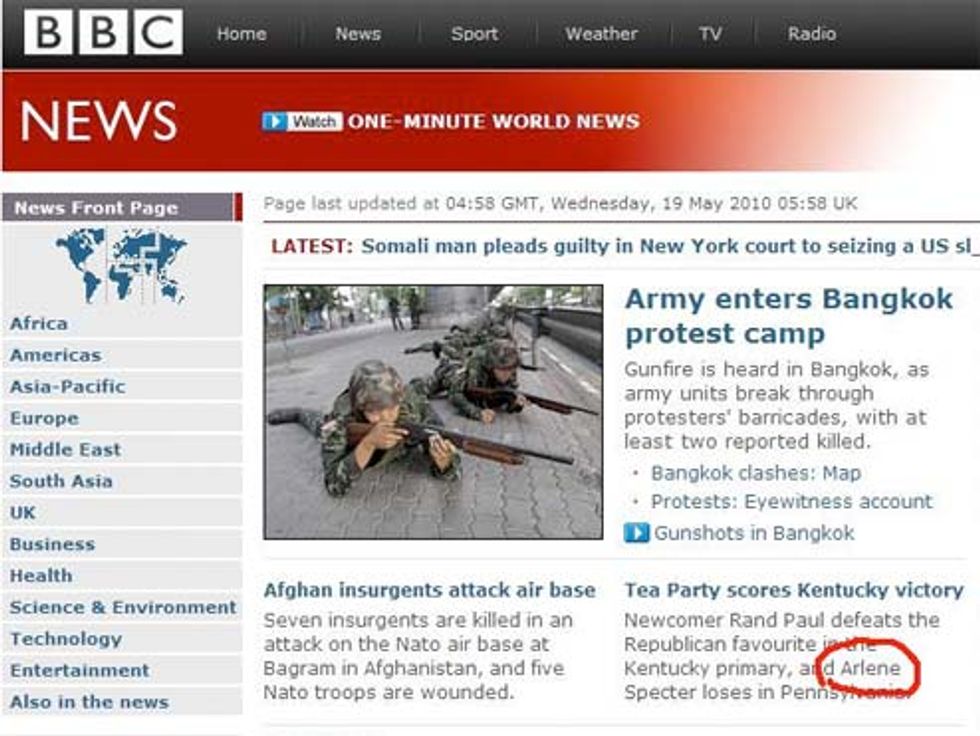 ALSO, UH, THAILAND IS HAVING A CIVIL WAR? EH, BORING:
Here's the BBC news front page from earlier this morning, as sent in by a sharp-eyed Wonkette reader. Those cheeky Brits did some kind of trans-Atlantic gender reassignment surgery on ol' Arlen Specter! (When pressed, they will blame this on "volcanic ash.") Would Pennsylvanians have been more likely to have voted for a cranky, wizened, party-switching
lady?
We'll never know now.