During Times Of Trial, It Is Then That Jake Tapper Carries You
News
August 27, 2010 09:59 AM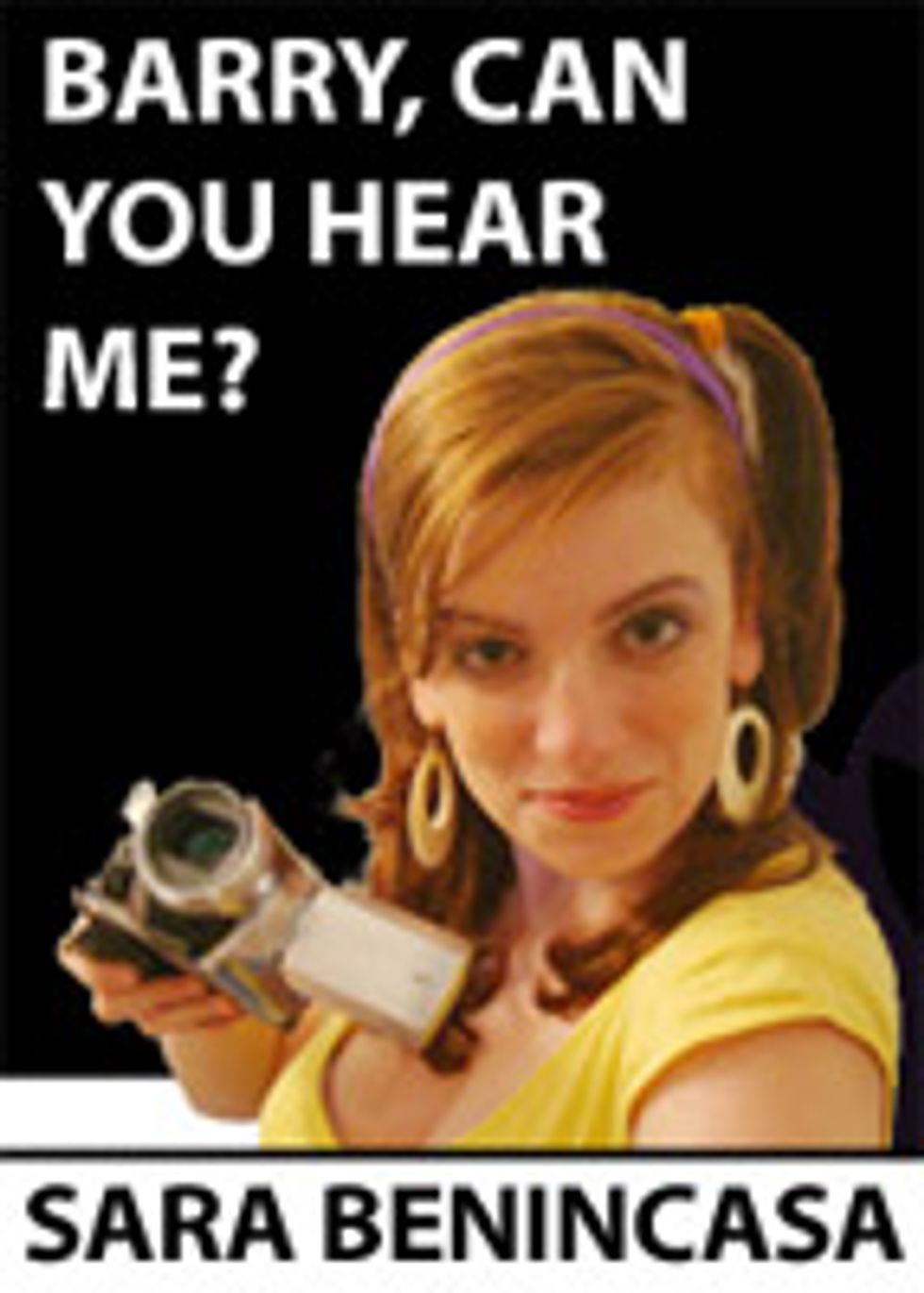 Official White House Videographer Arun Chaudhury and I are theSammi and Ronnie of the Internets. Usually, Arun posts the latest episode of everyone's most beloved soap opera serial, West Wing Week, at approximately 12:01 a.m. on Friday morning. But lately, he's been toying with my emotions by posting late and then trying to make amends via Twitter. And now this week, he just puts up a bullshit 35-second "preview?" Not fucking cool, Arun. If you can't give me what I need, I'll find a man who can. And this week, that person is Jake "Sudeikis" Tapper.
---
Tapper has been embedded with the high-risk Martha's Vineyard Joint Task Force, risking life and limb to issue daily dispatches from the #1 hot spot for Kennedy-related tragedies. Journey with him into the trenches of Operation Sunny Fun Times!
On rainyass Monday, the Obama Administration told Tapper and all the other bored reporters that Bammerz spent the day "watching DVDs and playing the board game Taboo at Blue Heron Farm, blah blah blah." In a Wonkette exclusive, I can reveal the films they enjoyed: Return to the Blue Lagoon,Sleepaway Camp 2, and Sasha's favorite, the 1979 Michelle Citron feminist pseudo-documentary Daughter Rite. As all of America knows, Sasha is famous for passive-aggressively screening deconstructionist cinéma vérité on vacation. The youngest one is always the troublemaker!
On Tuesday, it rained again, and the Obamas probably stayed inside while the Obama women performed a compelling intrepretive pas de deux based on Charlotte Perkins Gilman's "The Yellow Wallpaper." At its somber conclusion, which featured Sasha eating various interior decor elements whilst en pointe, Barack attempted to join in the tableau by sticking his head in the oven. Sasha chiding him for mixing up his historically-important suicidal feminists. As punishment, she made him recite Anne Sexton's "Snow White and the Seven Dwarfs" while doing a series of sun salutations.
Dinnertime! Here is an non-eyewitness report, hilariously entitled "Breaking News: President Obama Says 'I'm Having a Great Time' On Vacation:"
Last night President Obama and First Lady Obama dined at State Road Restaurant in West Tisbury on Martha's Vineyard. Their dinner companions were family friends Dr. Eric and Cheryl Whitaker, senior adviser Valerie Jarrett, and lawyer and business executive Vernon Jordan and wife Ann Dibble Jordan.
Are you still awake? Than surely you will want to know that Valerie Jarrett is the cousin of Mrs. Vernon Jordan. Also, Vernon presumably regaled the crowd with his favorite old chestnut, the amusing tale of how he once "asked [Monica Lewinsky] directly if she had had sexual relationships with the President."
Wednesday dawned and it was time for more eating and socializing. Also, Bammerz refused to answer questions about Iraqistan whilst buying shellfish. His flagrant disrespect for kashrut sent shockwaves through JCCs across New England. Back at the mansion, he phoned his on-call imam and asked, "Is shrimp halal or haram, my master? Also, I await your orders."
Thursday was rainy yet lovely. Sasha roused the household with her traditional morning cry, "Did you hear Mehlman finally fucking came out?" This time, though, it was surprisingly more relevant than on all previous days.
Now it is Friday, and who the fuck knows what these monsters are up to? Playing table tennis? Looking for seashells? Plotting the destruction of all Christ-themed statuary in the Lower 48? The answers are no, maybe, and they did that yesterday.
On a personal note: have a great weekend, shitbirds. I'd like to extend a belated thank-you to the soulless Wonkette disciples who helped me sell out the tiny D.C. Arts Center last weekend. It was disgusting to smell you in person, and I cannot wait to return. Please go fuck yourselves quietly and desperately, like Mehlman has been shame-fucking rough trade for years.