January 17, 2020 11:48 AM
Did you watch the first night of Lev Parnas on the Rachel show? And most importantly, did you read Wonkette's recap of it, because it took us a long time to write? If you have not done those things, you have five hours of homework, and then you can read this post, which is Wonkette's recap of NIGHT TWO of the Lev Parnas on the Rachel show!
Rachel Maddow started last night's episode of the new hit CW MSNBC show Lev Splains It where we started our recap yesterday, with a discussion of why precisely exactly Lev Parnas, who was indicted by the SDNY, is doing what he's doing right now. The first night, Maddow said what came across in her discussions with him is that he feels that by spilling his guts about what he knows, he is rendered safer than if he were a man who could, we dunno, fall out of a window like a common Russian journalist (either they are particularly bad at knowing which one is "window" and which one is "door" or Vladimir Putin is a murderer), taking his secrets with him.
And yes, it sounds like he is scared of that. We want to emphasize at the outset, though, that we actually don't know Lev Parnas's true motivations in what he's sharing right now. (Marcy Wheeler is skeptical, but also acknowledges that a lot of what Parnas is saying is tracking with what we already know.)
But Parnas said last night that what he fears more than these "criminals" is his shadow spiders the monster under his bed
BILL FUCKING BARR.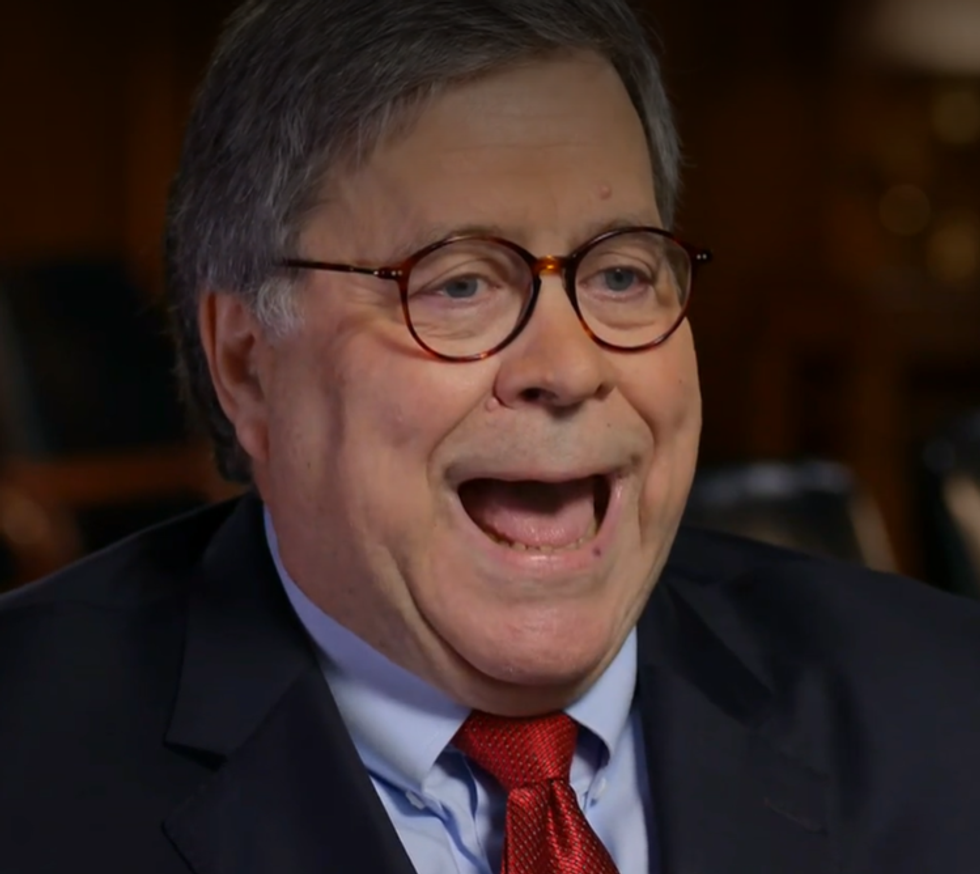 assets.rbl.ms
(We will replace this grody poop-smell picture of Barr as soon as MSNBC uploads the fucking video, please.)