Donald Trump is being serious about coronavirus, finally, or at least pretending to be. Florida Governor Ron DeSantis finally put Florida under a statewide stay-at-home order, because Trump finally gave him his marching orders, we guess.
But you know which elected official is not buying into the liberal agenda nonsense, and just wants to go out in the pasture and play, and if you think he's gonna stay six feet away from each and every cow, you got another think coming, ALLEGEDLY?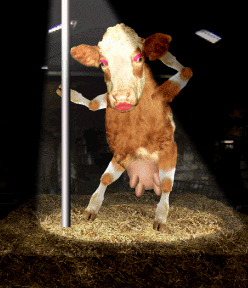 cow pole dancing GIF Giphy
That's right, Devin Nunes is not havin' it.
A couple weeks ago, Fucking Devin was pretty sure when Dr. Anthony Fauci said "stay at home" that Dr. Anthony Fauci was not his real dad, so he interpreted that order as GO TO BARS. (And then got so mad when people reported on what he said.)
Now, weeks later, with the bodies piling up, in an America with more than 200,000 confirmed coronavirus cases and growing, with outbreaks shooting forth from all corners of the country like the country is a big udder and the milk is coming out of all kinds of nipples like WHOA HEY! — against this backdrop, Fucking Devin is doubling down.
Keep reading...
Show less