A Butter-Drenched Affair At Acadiana
February 19, 2009 01:30 PM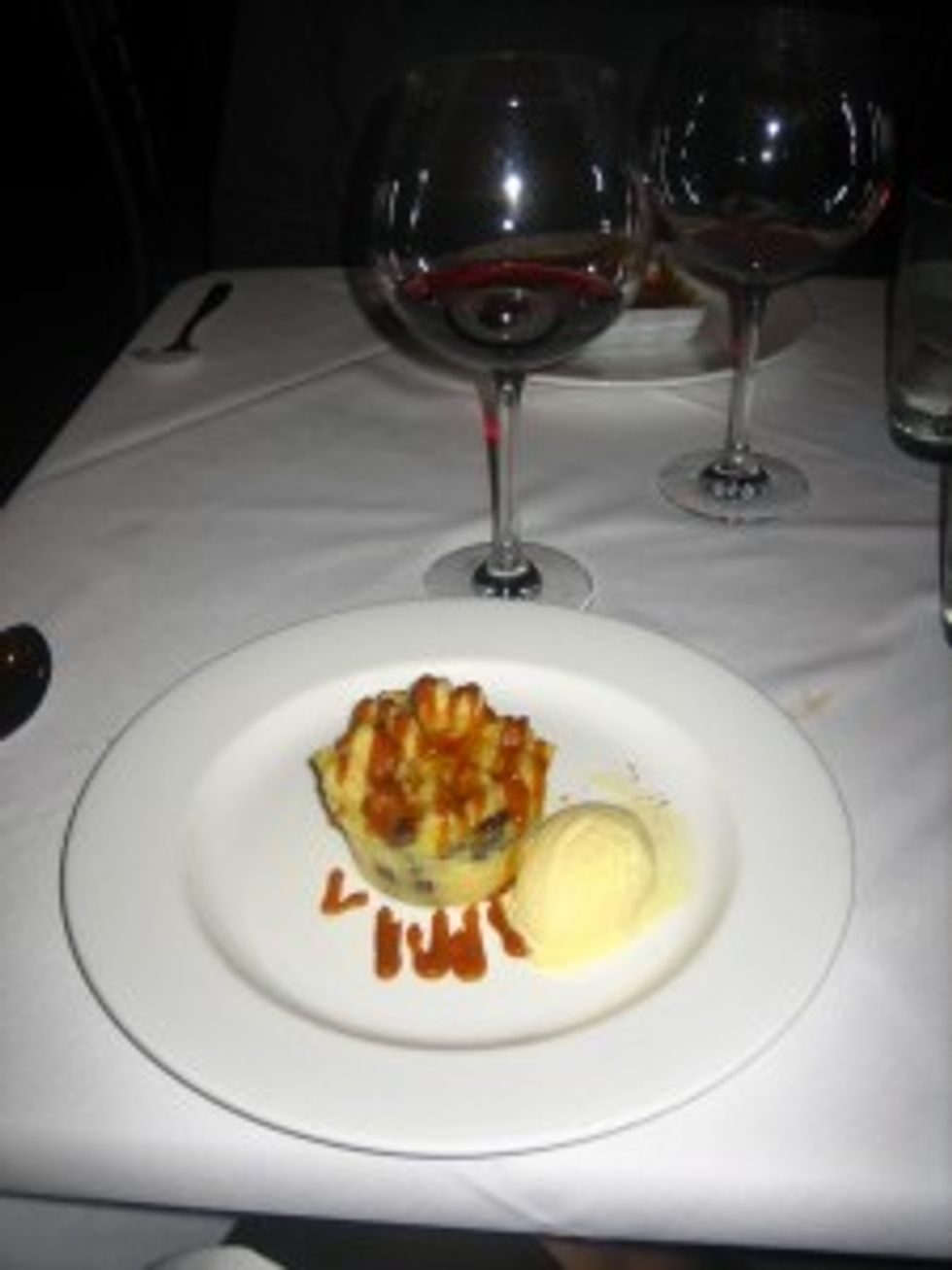 If you need ideas of where to go for theDC Winter Restaurant Week, here's a good one: Acadiana.
---
Acadiana's food has a Creole and Cajun flair, with a seafood-heavy menu and a modern take on comfort food. For example, the biscuits came with salted butter drowned in a sweet Thai chili sauce -- it was weird, but it worked, and fit right into the Cajun-fusion spirit of the restaurant.
The "grillades and grits" -- a dish of veal medallions and jalapeno and cheese grits smothered in mushroom pan gravy -- was unbelievably good. The grits were so creamy it almost tasted like buttery mashed potatoes, and you'll have to restrain yourself to lick the remnants of the pan gravy off of your plate. The blackened tuna was fine, except for the stuff on the side, which was either way too salty or way too spicy, so it was a bit hellish to maneuver around the plate.
If you're feeling adventurous, order the turtle soup, which is made of real turtle, like the actual reptile. You couldn't pick up the taste of meat in the soup at all, which is kind of scary when you think about it cuz it could have been anything, you know?
Order the warm apple-raisin, butter-drenched bread pudding if you can -- it comes with ice cream and a very sinful dulce de leche sauce.
Also, the service was fantastic. For you poor folks out there who don't eat out at fancy restaurants often, the servers were very good about explaining what sauces go on what and how to order a complementary wines wine and such.
Acadiana, 901 New York Ave NW # 200A, Washington, DC 20001, (202) 408-8848.