A Children's Treasury of Americans/Gays Liking America/Gays
News
June 14, 2010 01:05 PM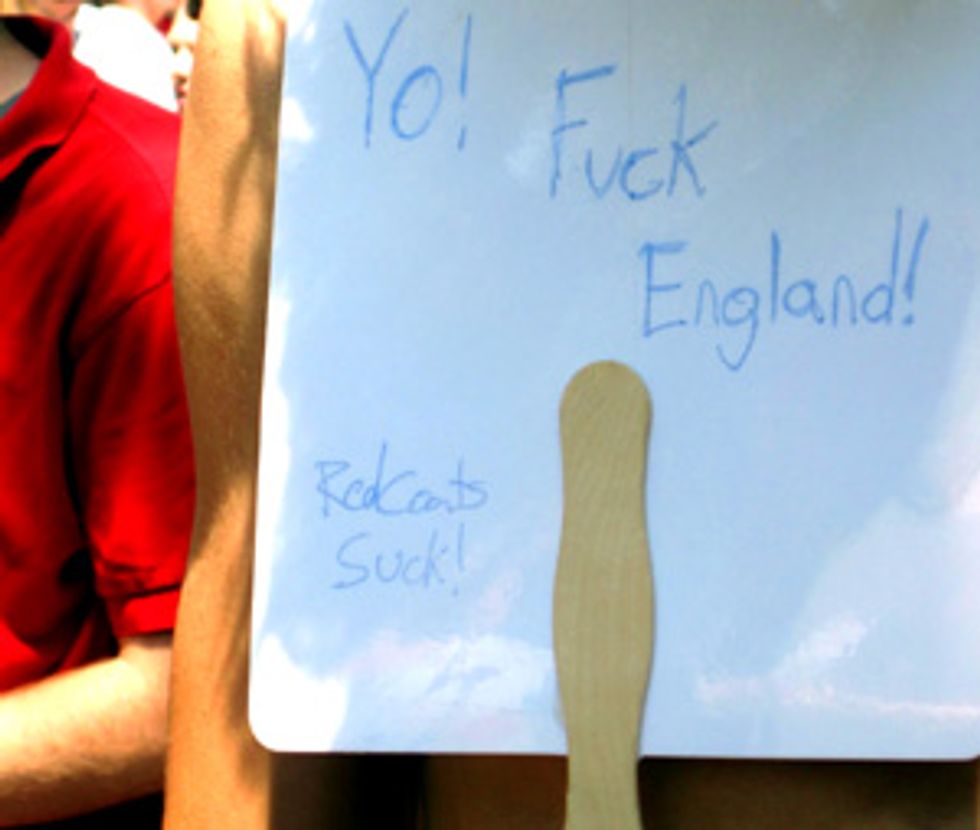 Hundreds or maybe thousands of people gathered in Dupont Circle on Saturday to watch the USA vs. England match, and for the first time since Obama was inaugurated, Washingtonians were united in their love of America. There were earnest, non-ironic chants of "USA ...USA!" There were raucous renditions of "London Bridges Falling Down" (nothing says soccer powerhouse like nursery rhymes). There were people draped in -- and not burning -- American flags, actively rooting for their country to win!
---
Maybe, if soccer can unite even Washingtonians in an unconditional love of America, it could be something Real Americans might actually embrace? No? But don't worry, it turns out there's still something even gayer than soccer ... as evidenced by Saturday evening's Capital Pride Parade.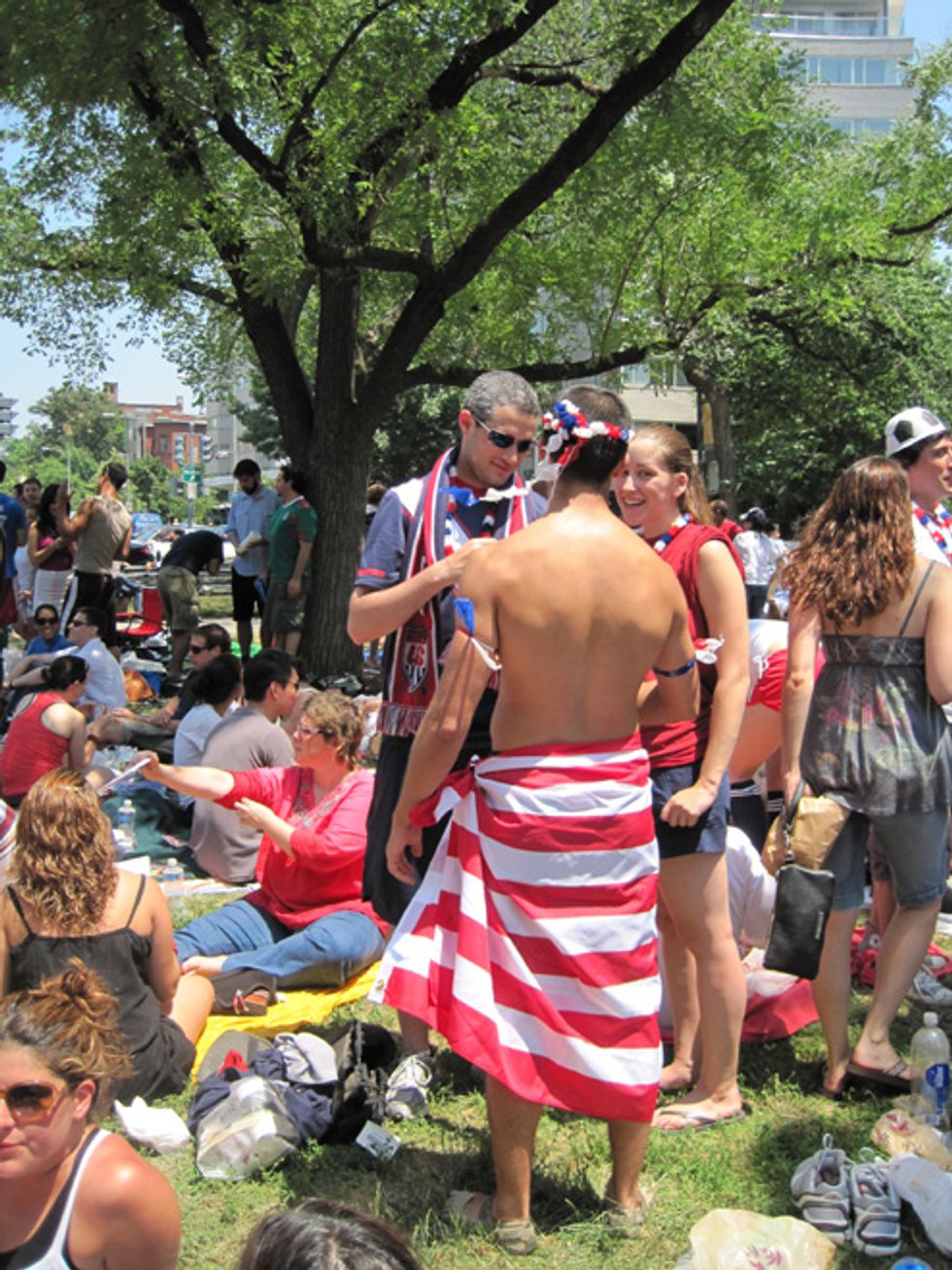 See Washingtonians embracing America! Could this new found love for the Good Ol' USA mean that they will once again embrace Columbus Day, the most evil of all American holidays?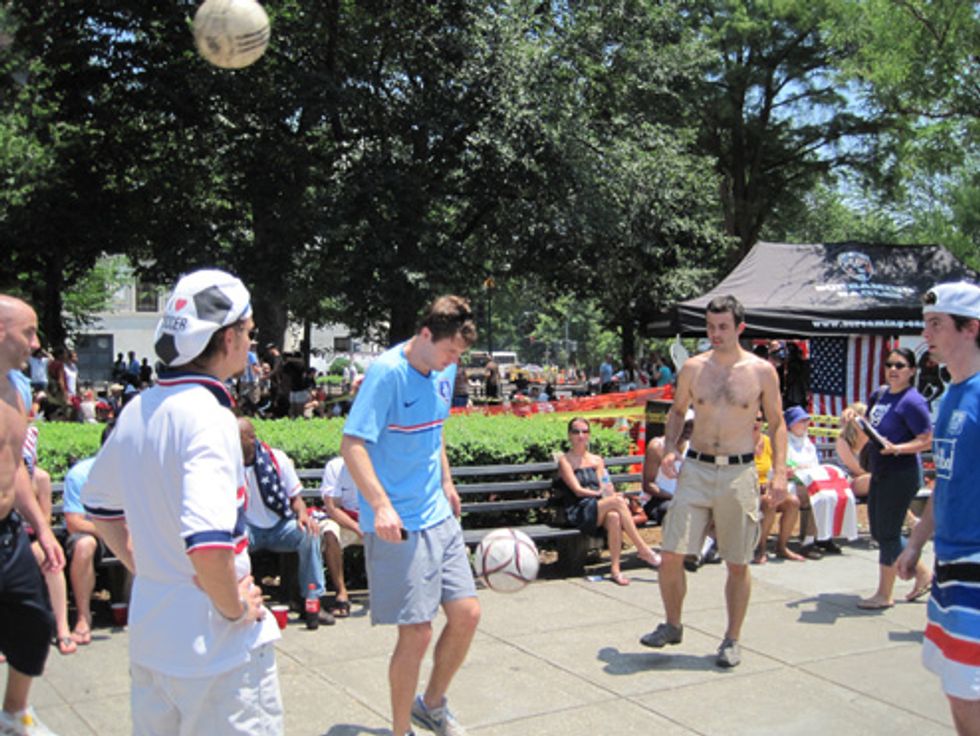 This would be the obligatory kicking of the ball in a circle, known as "Juggling," a favorite pastime of soccer players and those who only watch soccer during the World Cup. It's like a hackey sack, only less douche-y.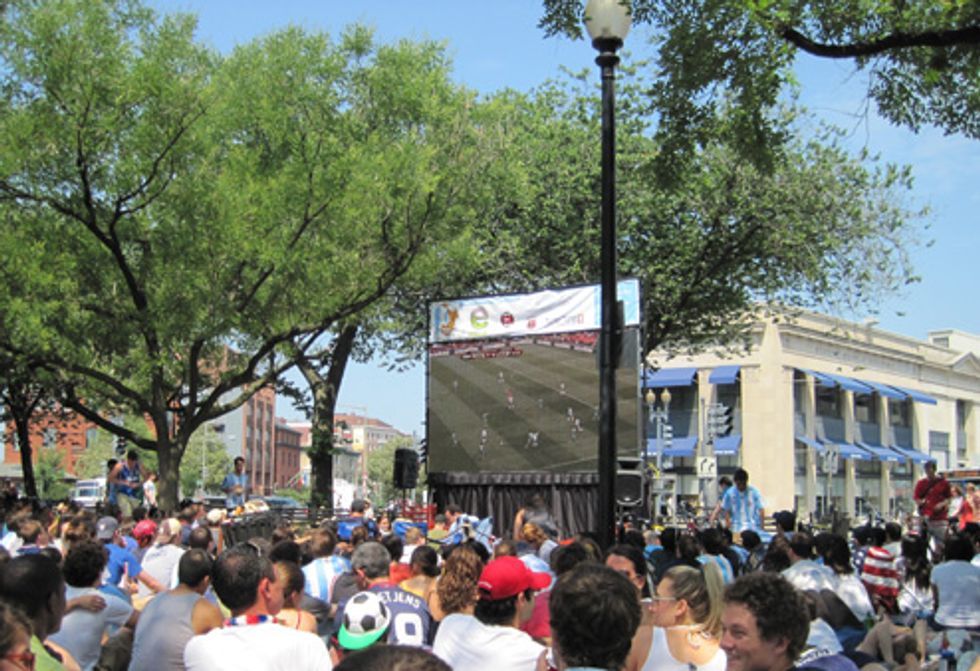 For all the fun, "three cheers for America" and moderately concealed drinking that happened in the Circle on Saturday, the U.S.-England match ended in a tie. Sure, sure, we clearly would have won if the ball hadn't bounced off that darn post, but it did, and now we have to go and beat Slovenia if we are to have any chance of keeping Americans united long enough to pull off victory in Iraq, pass climate change legislation, stop the oil leak, etc., etc.
And, what better way to follow up a day focused on kicking balls than will a celebration of balls?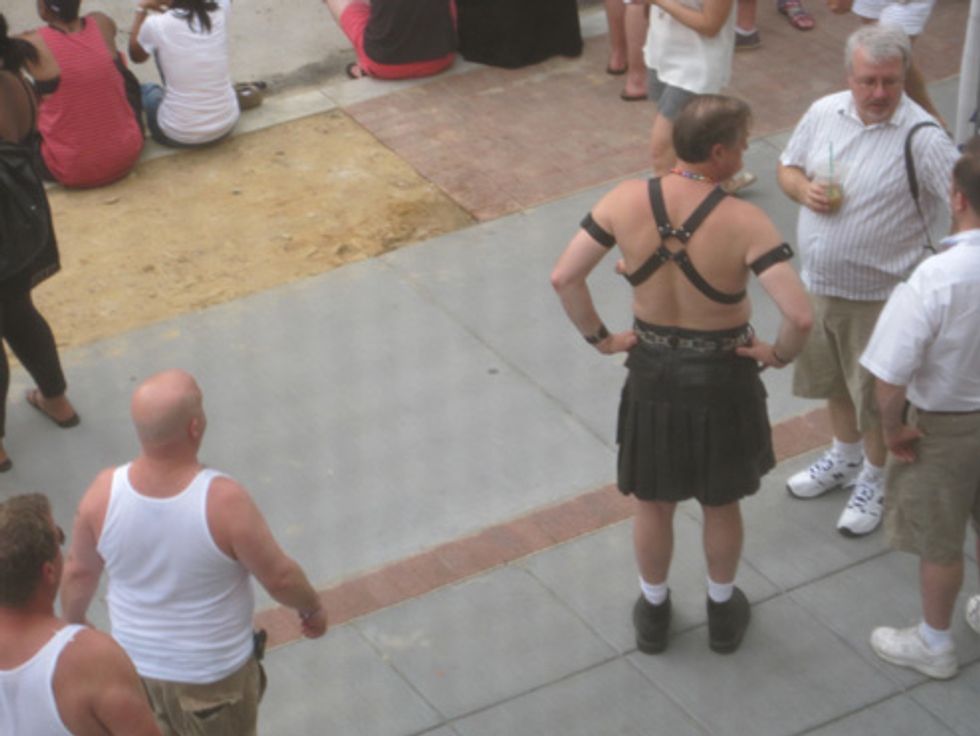 The incredible heat did not stop this man from pulling out his finest leather for the parade.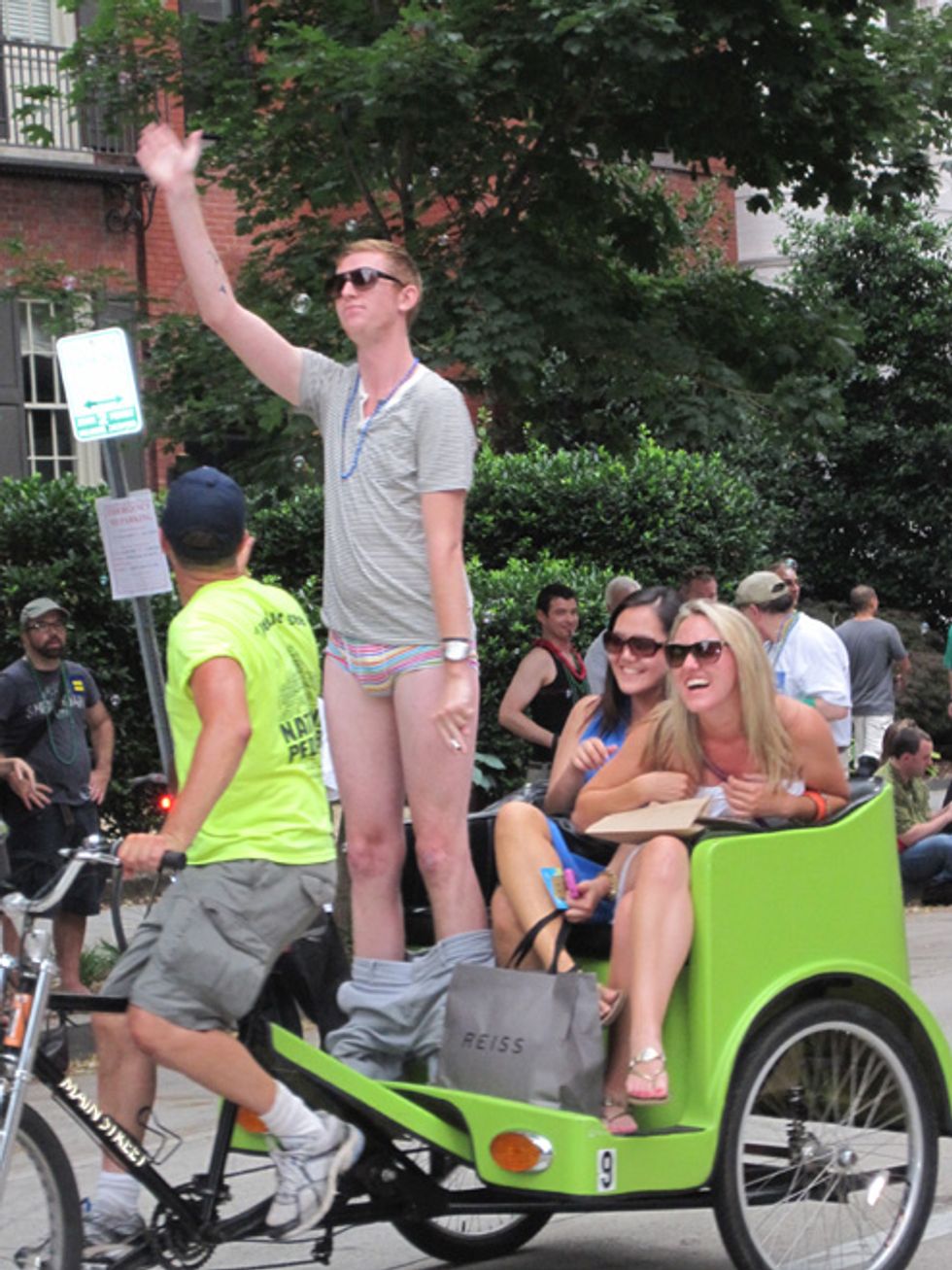 And then this nice gentleman went and pulled down his pants, which just about sums up how much love for America there was in DC this weekend.