A Children's Treasury Of Comically Predictable Wacky Joe Biden Campaign Stories From Some New Book
News
June 02, 2009 06:23 PM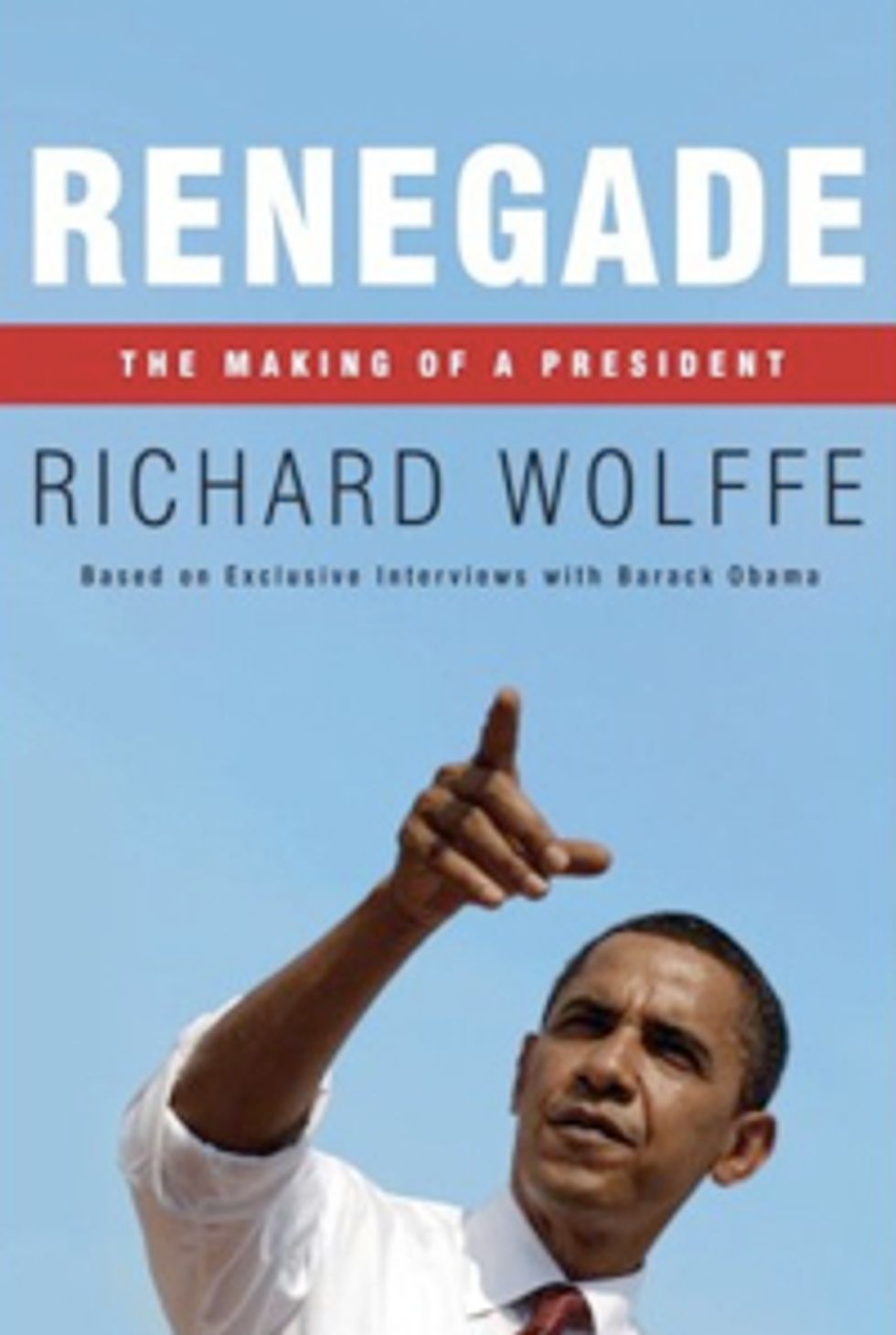 Sprightly silver-painted ex-Newsweek hobbit Richard Wolffe, who is also on the teevee sometimes, talking about politics, has released a new book titled Renegade: The Making of a President. It is supposedly a well-reported account of Life with Obama during the 2008 election, and it's in bookstores today, so be sure to... not buy it and just spend a few minutes googling around for the key "cocktail party conversation" excerpts! Here's one: Obama called Bill Clinton a liar! More: Barack and Michelle Obama basically hated each other until recently! MORE: Obama had wanted Hillary for Secretary of State for like 500 years! Thank you for the edifying pornography, Richard Wolffe! Meh. BUT WAIT... What hilarious things did Joe Biden do all the time?
---
He would run around banging on John McCain's door. He would literally bang on the door and shout, "JOHN MCCAIN."
But a new book by writer Richard Wolffe describes a scene in which Biden tried to confront McCain about a story involving Biden's daughter.

"Biden was offended about a story pushed by conservative operatives about his daughter getting into trouble with the police," Wolffe writes in the book, "Renegade."

Wolffe, who covered the presidential campaign for Newsweek and now works as a political analyst for MSNBC, doesn't explain what the "trouble" was. But Ashley Biden was charged in 2002 with obstructing an officer during an incident outside a Chicago nightclub. The charge was dropped after she apologized.

Biden brushed aside his staff's suggestion that he release a statement, according to Wolffe.

Instead, Biden said, "Hell, no. I'm going to call John myself," Wolffe wrote in the book, which will be released today.

When McCain refused to take his call, Biden was even more annoyed. He tried again when the candidates were in New York on the anniversary of 9/11, preparing for a forum on public service.

"McCain's aides said he could not be disturbed, but that did not inhibit Joe Biden," Wolffe wrote. "He walked up to McCain's door and thumped on it. 'John McCain,' he shouted. 'It's Joe Biden. The next time I phone you, take the damn call.' "
Ha ha, fuck you WALNUTS!
Now what's going on here:
Wolffe described Obama as "distracted" by Biden's "indiscipline" during the transition. He quotes a senior Obama aide saying, "He can't keep his mouth shut."

Wolffe also describes an instance during the transition in which Biden tried to compliment Valerie Jarrett, a senior presidential adviser, by saying she should be in the Senate. The idea apparently once interested Jarrett, but Obama wanted her in the White House.

"It's not funny," Obama told Biden later, according to the book.
...So Obama cockblocked Joe Biden?
New book reveals Biden's behind-the-scenes campaign moments [Delaware Online]