A Children's Treasury of DNC Denver Snapshots
News
August 27, 2008 05:13 PM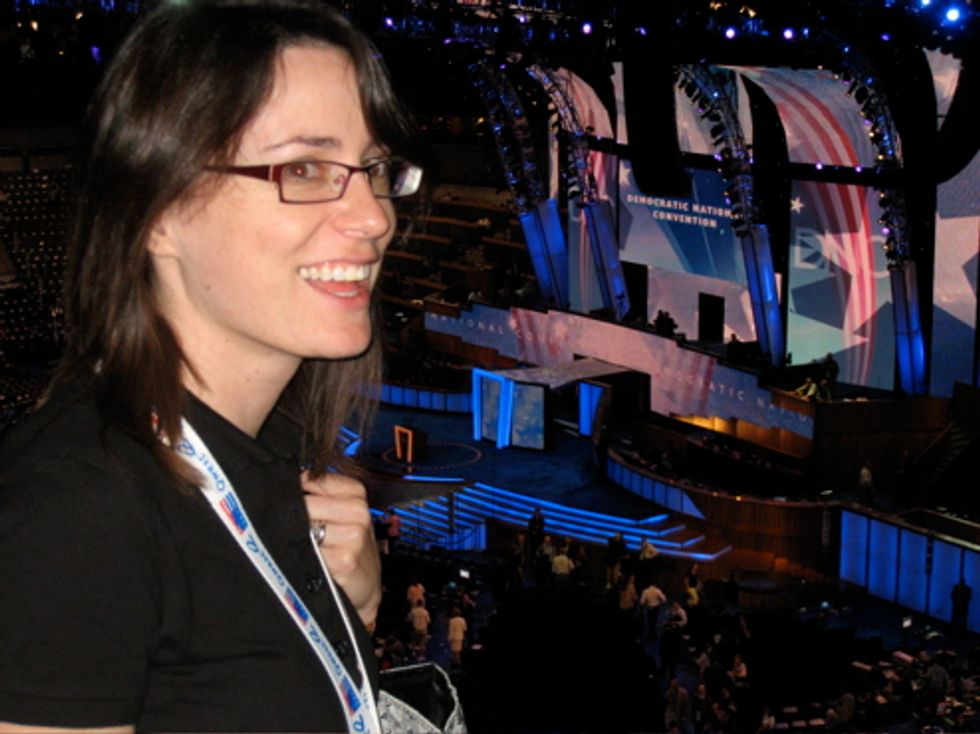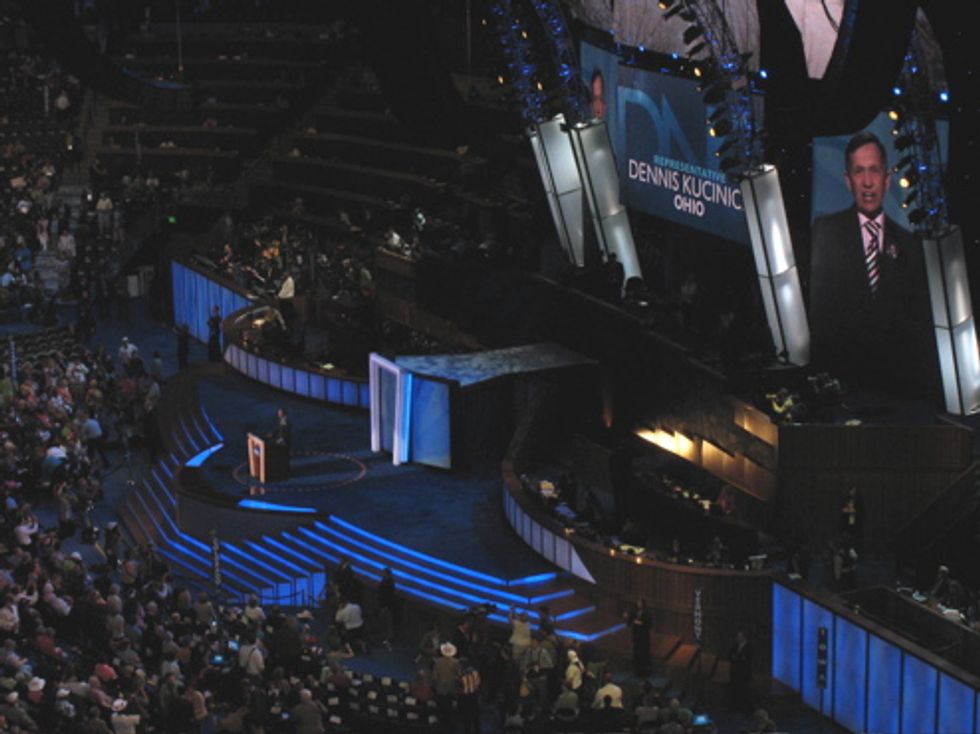 ---
It's Dennis "The Menace" Kucinich thrilling the crowd on Tuesday! He kicked ass and took names! Wild applause! But the insurance companies and oil monsters still run the world -- sorry, Denny! Oh look we have some more pictures ....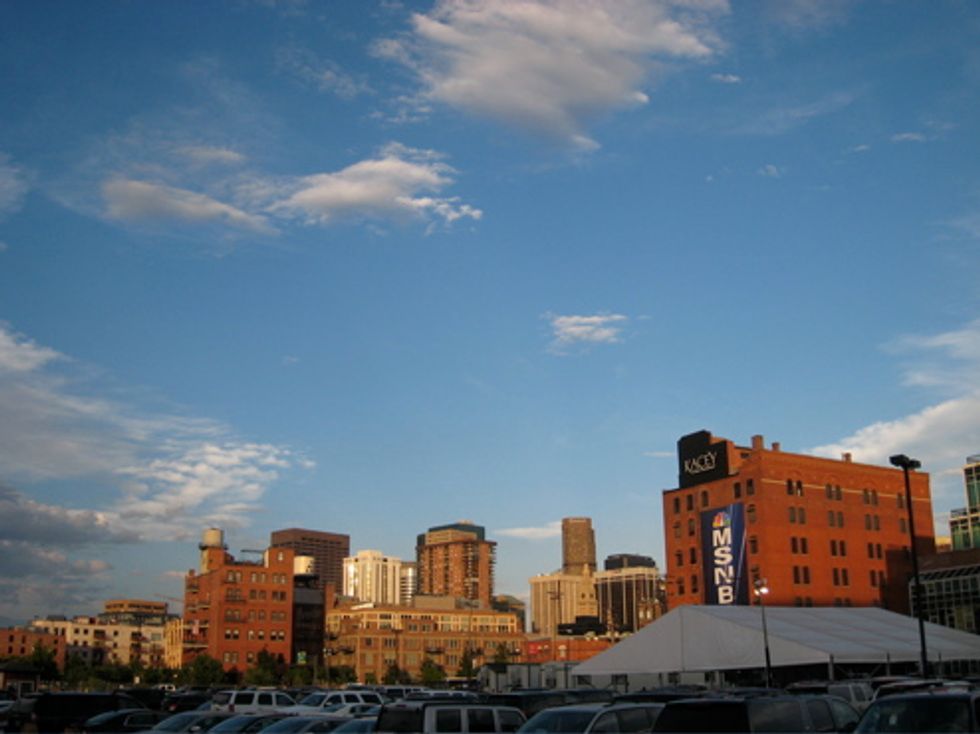 Downtown Denver at sunset, from the Pepsi Center.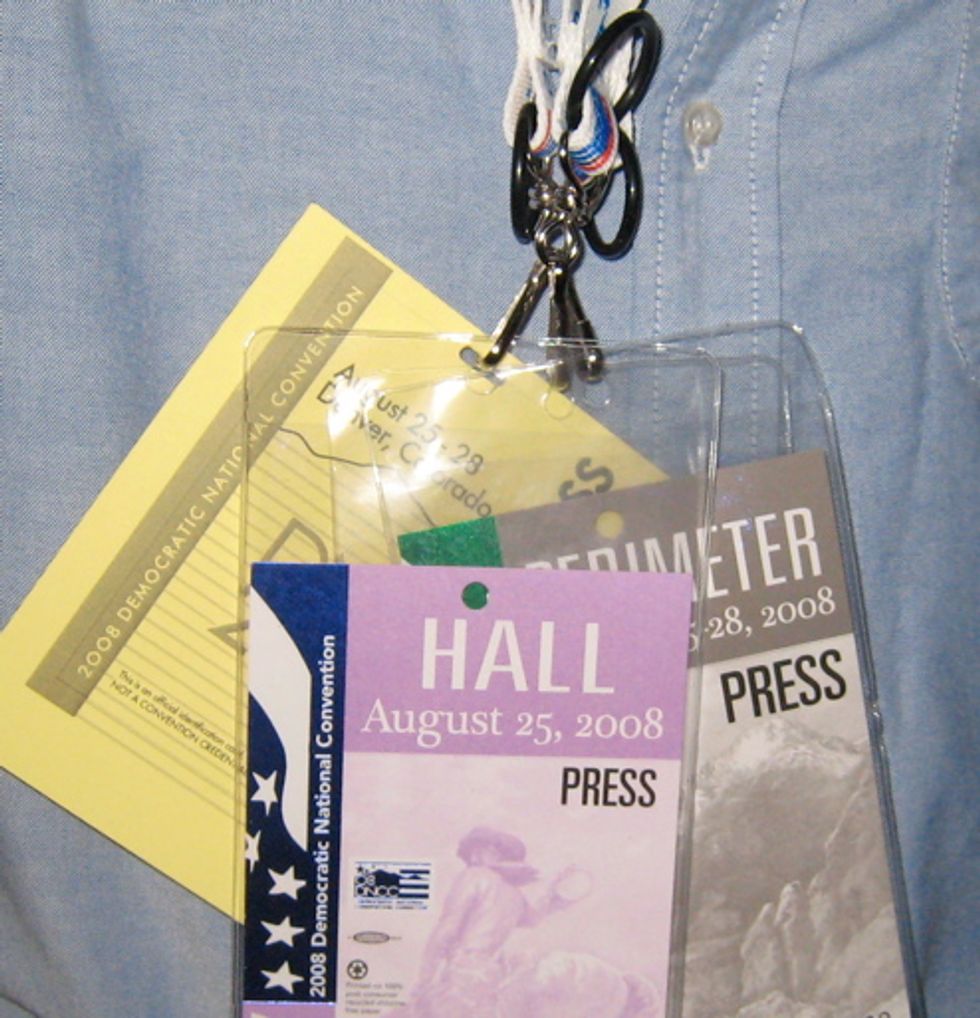 Some of the billion passes you need to get anywhere or see anything -- and some need to be renewed every day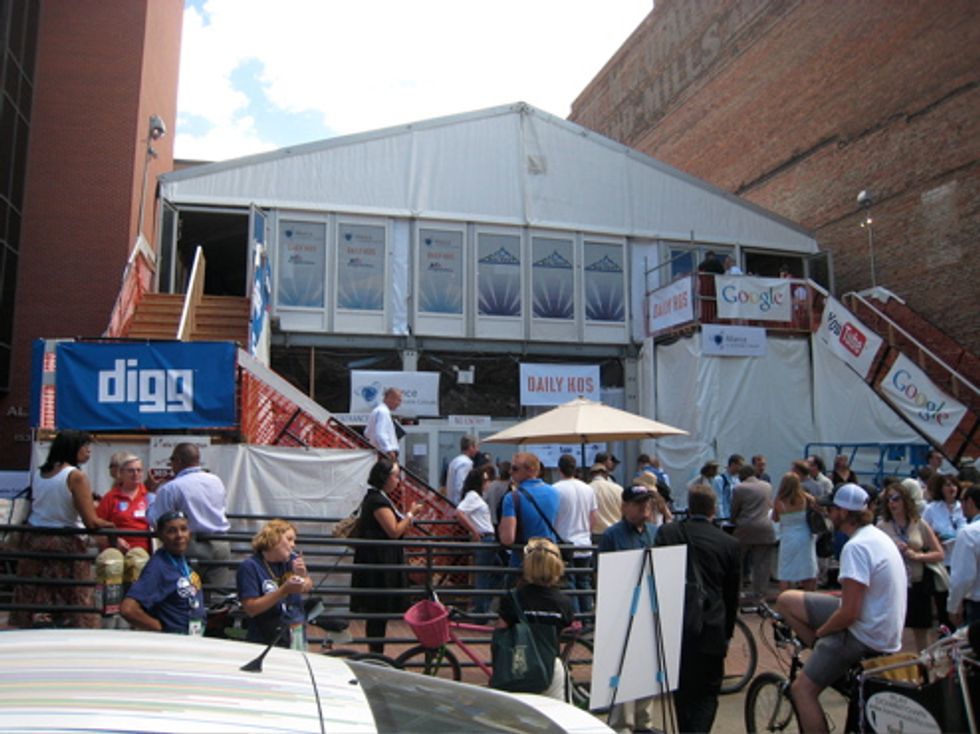 Hanging out at the Daily Kos "Big Tent" with our buddy Henry Copeland of BlogAds. Inside, there are smelly liberal bloggers watching a video feed and eating from sketchy catering trays. There are other secrets, too ....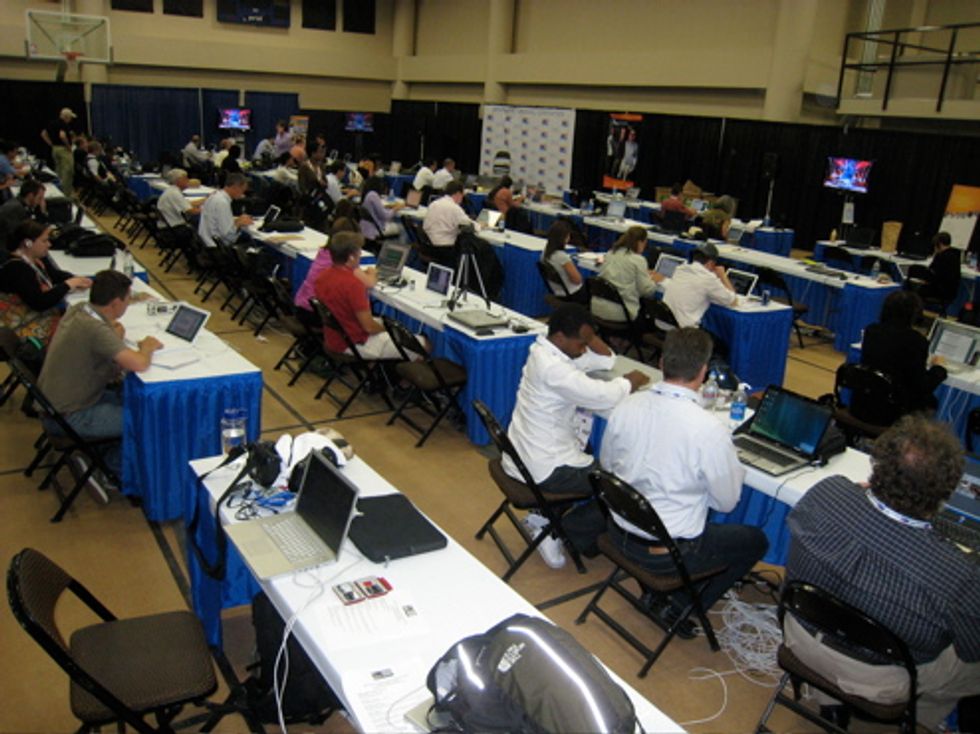 Hell Itself: the unassigned-media filing room in the bowels of Pepsi Center. No food, no beer, stale air, dull nobodies typing in the afternoon. There's an even-worse "Blogger Lounge" behind this room: It's a dank stinking sweat cave, two rows of tables jammed together, and an angry temp worker who refuses to let you even peep in the airless death chamber unless your cardboard "Blogger Lounge" card is displayed prominently -- which identifies you to the rest of the media as a Total Loser. We stay far away from these low-ceilinged dens of vanquished hope.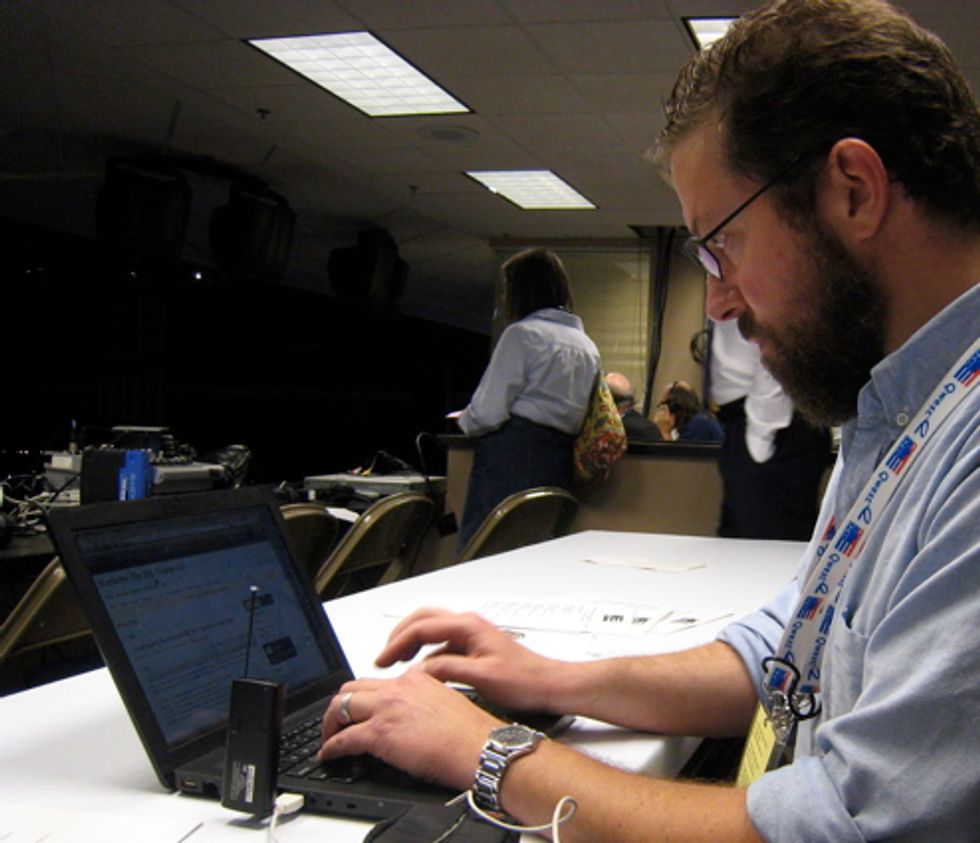 Much better to work up here in the CBS Radio balcony, where nobody bothered us, because your editor looks like he might fucking kill somebody at any moment.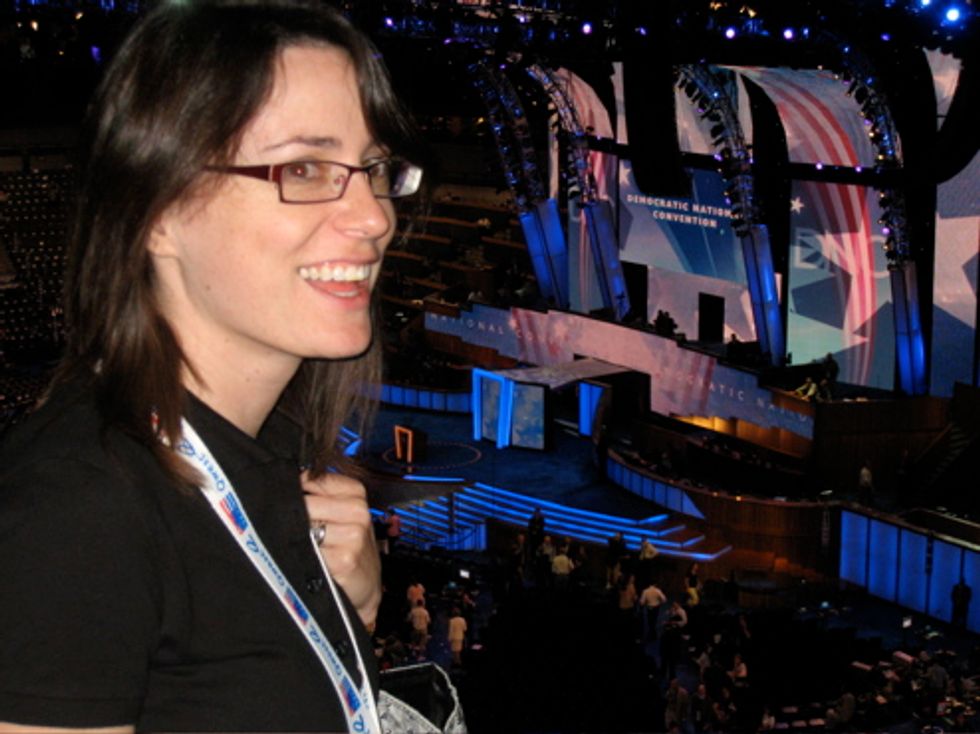 Here is your un-American editor laughing through the Pledge of Allegiance or something.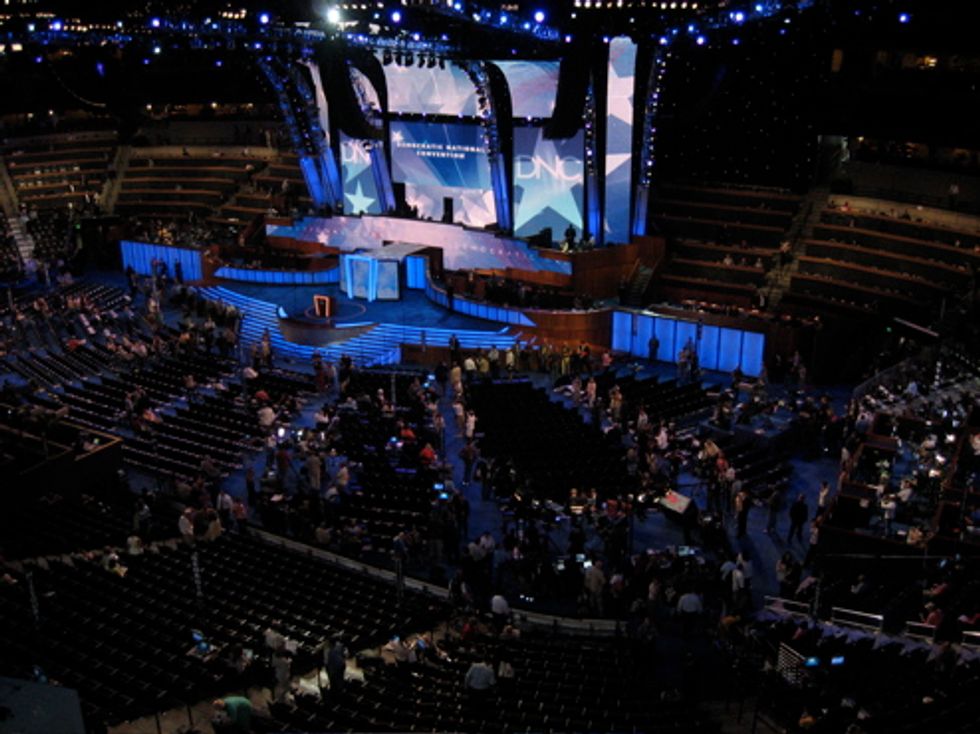 It's a teevee show, sure. So you need a very pretty set. And this is pretty, the end. Also, there really is a live "house band" that plays those award-show intro bits of terribly arranged pop songs of the past. We stumbled into their dressing room by mistake yesterday. They were just doin' lines off Ted Kennedy's stomach and humpin' on Madeleine Albright.