A Children's Treasury Of Drag Queens Running Through the DC Streets
October 27, 2010 12:02 PM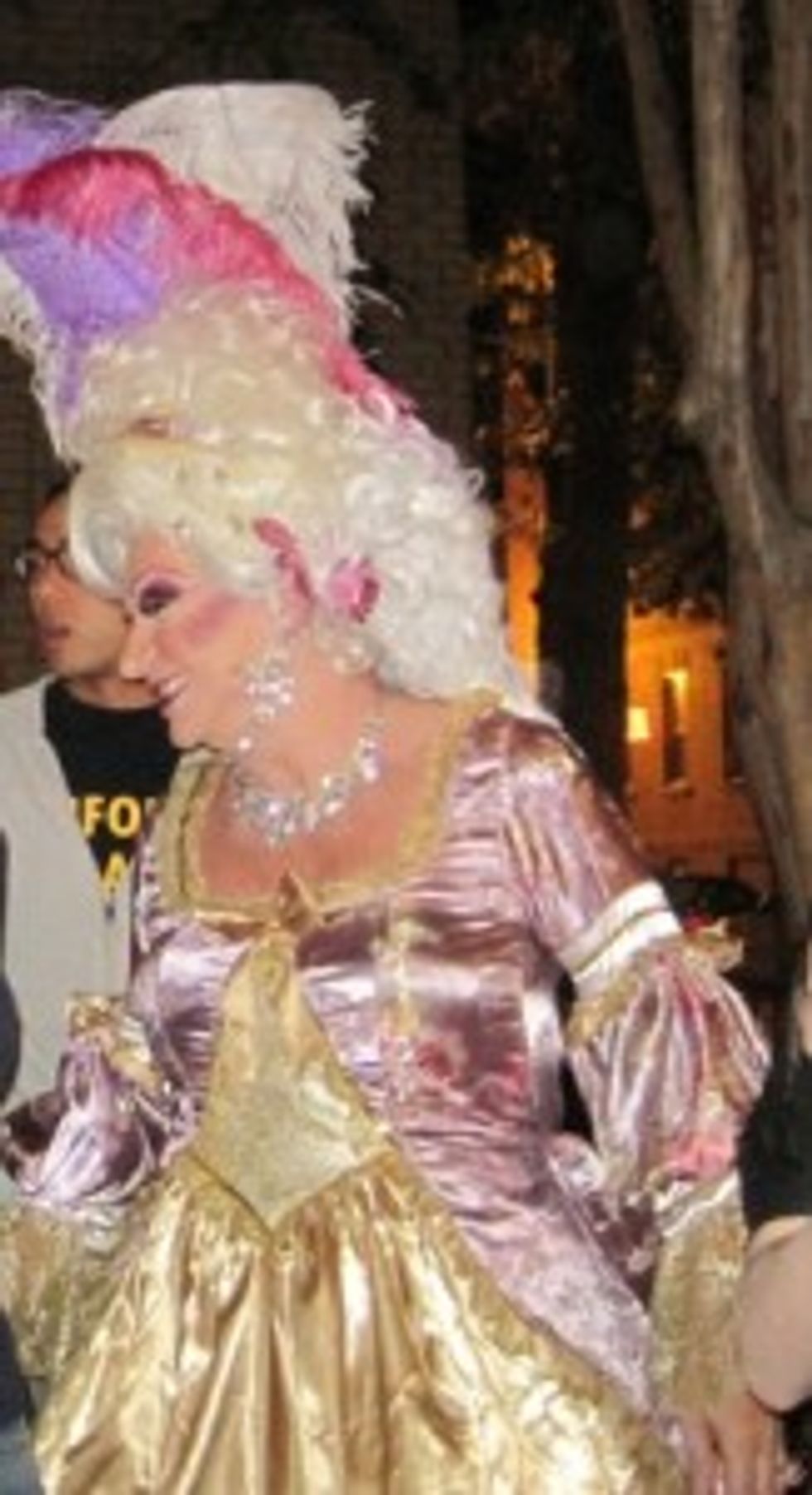 Let's play "What would Carl Paladino do if he saw a bunch of drag queens running down a perfectly nice street in the middle of the District of Columbia while happy, well-adjusted Washingtonians watched and cheered and after the races scrambled to take photos with the Drag Queens, probably for future campaign purposes!" Carl surely would not approve of the annual Dupont Circle High Heel Race! But who cares, because fun was had by all and no one left scarred for life/ill-prepared for public office. Photos of the festivities:
---
Drag queens love it when men are trapped in large holes.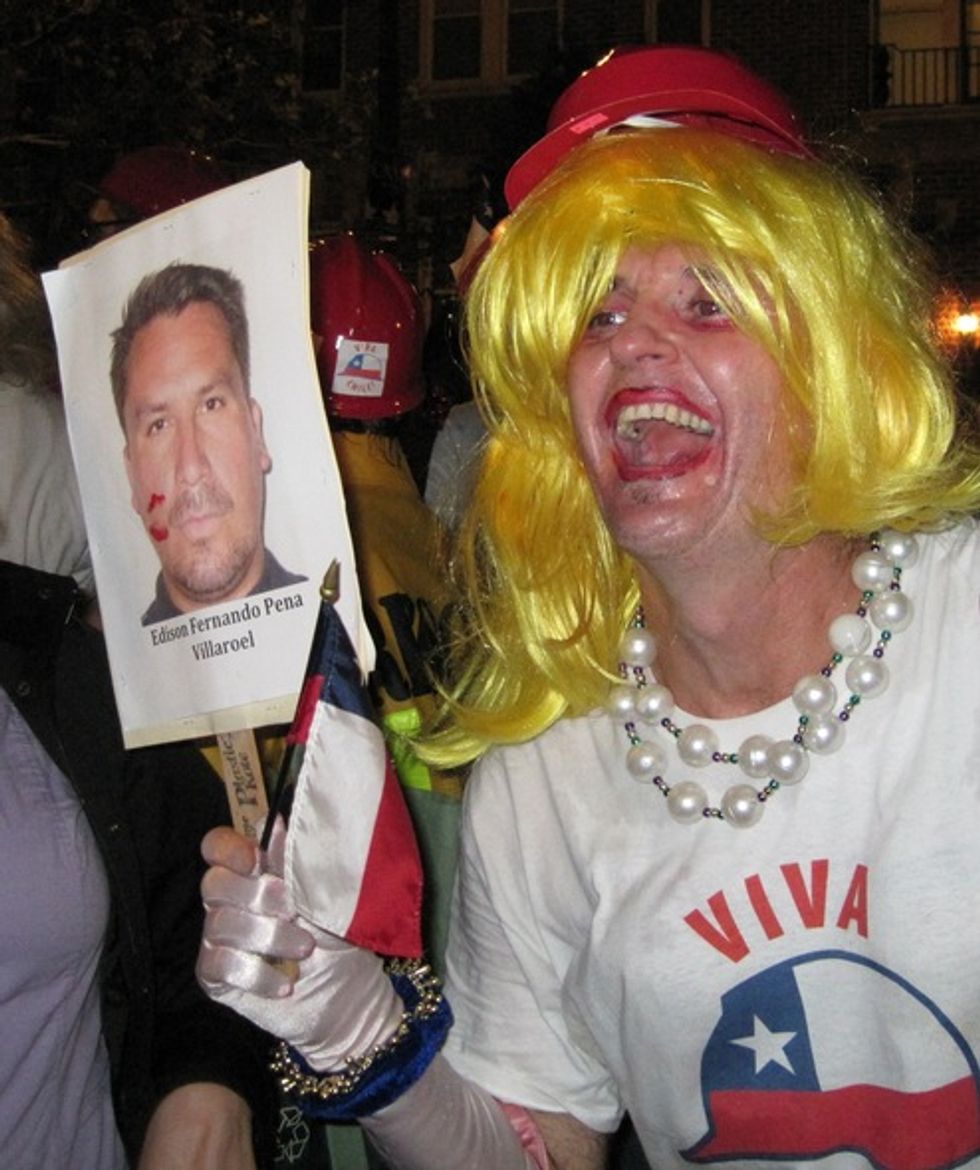 Drag Queen Michelle Rhee. Too soon?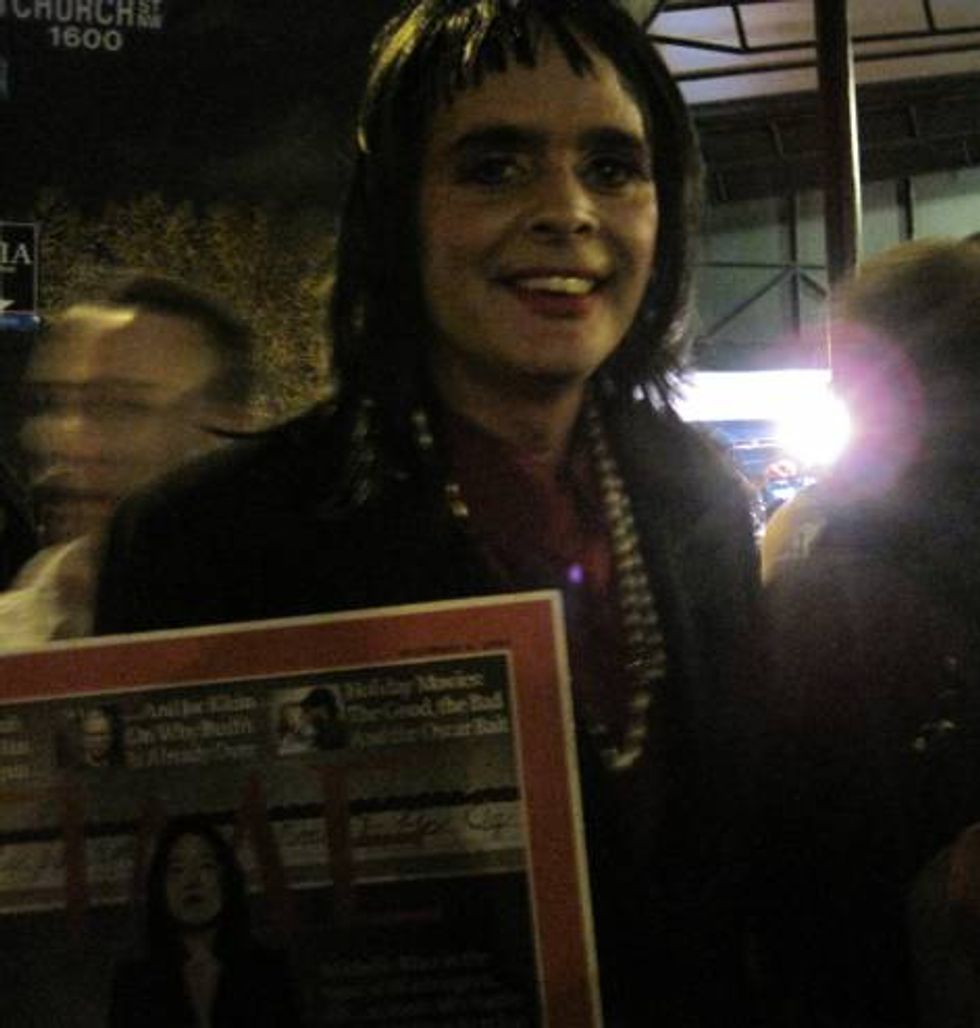 Always looking out for D.C., the Drag Queens remind the crowd of their civic duty.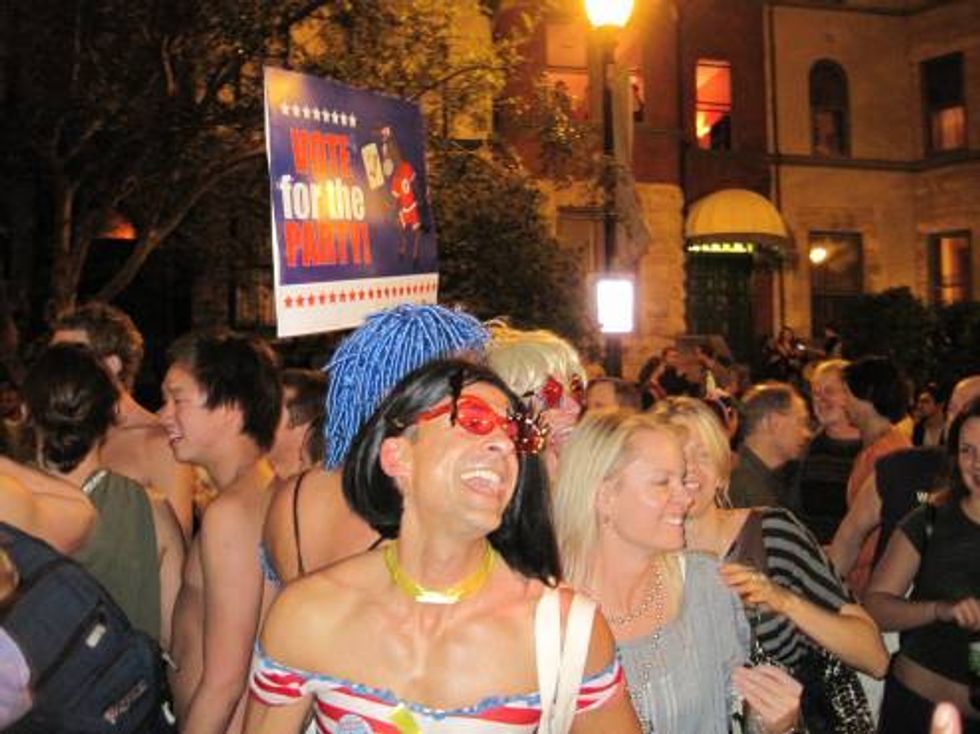 There was no free food to be found at the races, yet the streets were packed nonetheless -- a phenomenon that brought your Wonkabout much confusion, as she didn't think Washingtonians stood around for things other than food. She fears the day when there will be drag queen food truck races.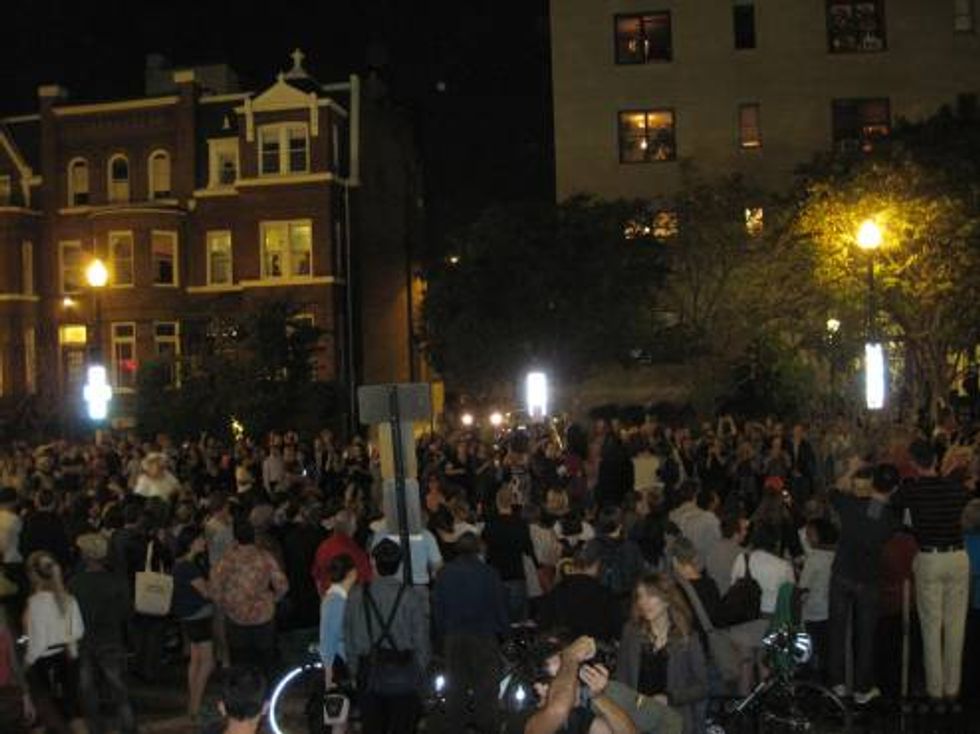 Oh look, a video of the races courtesy of Wonkette operative "Nick," who got to the event early enough to get a good spot -- unlike your Wonkabout, who was too busy enjoying the half-priced beer night at L'Enfant Cafe. THE END.