A Children's Treasury of Japanese Tree Flowers
April 01, 2011 02:20 PM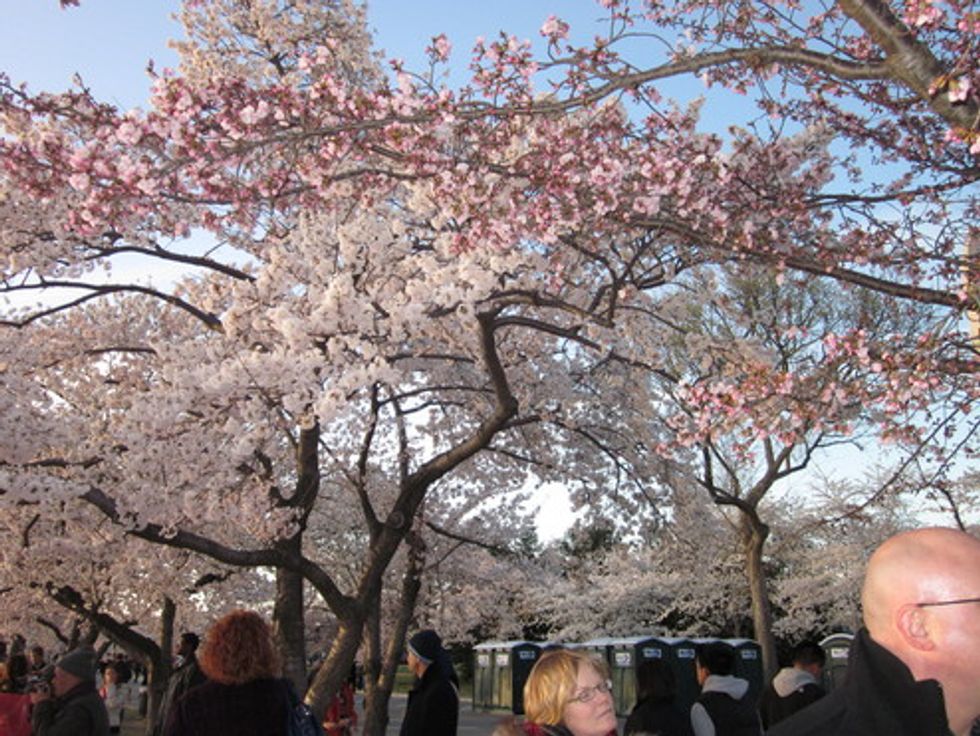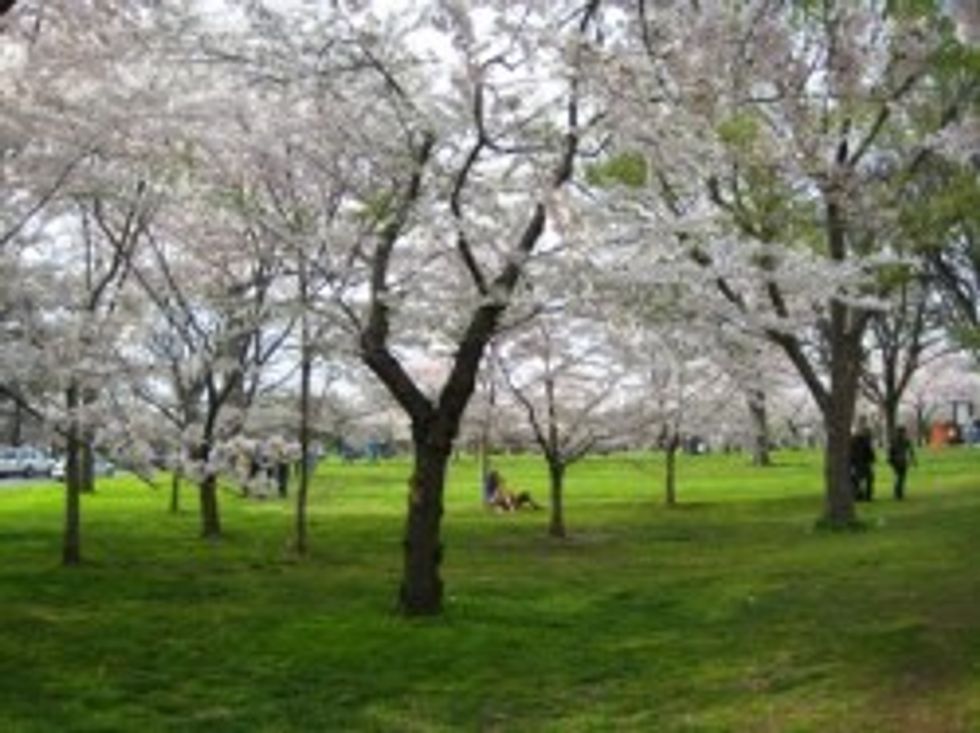 There are many great things that come with the start of spring, like homeless people returning to Dupont Circle, tourists on Segways, free cone day, and Jesus. Of all the obligatory D.C. spring activities, though, there's nothing more loved than staring at the cherry blossoms, even if those pretty pink blossoms look exactly the same every year. But, since Japan is just awful these days, and because we're all but one old Brita filter away from radiation poisoning, we thought now is a good time to figure out what exactly cherry blossoms are and how they ended up in the nation's capital.
---
According to the world's most reputable source, Wikipedia, a cherry blossom is, "the flower of the cherry trees known as sakura, which, in English, refers to the Japanese flowering cherry, Prunus serrulata. Cherry fruit comes from another species of tree." All of which is to say, the cherry blossoms are NOT the flowers that smell like sperm.
It turns out that Japan gave the United States 3,000 flower trees in 1912 to celebrate our burgeoning friendship, which we would later ruin. BUT THE JAPANESE ARE RESILIENT: They came back and gave us another 4,000 trees in 1964. Wikipedia doesn't really explain why Japan gave us more flowering trees, but we can only assume that the first batch died because funding for watering plants was cut after an undercover video of a gardener over-watering the blossoms surfaced. Who really knows.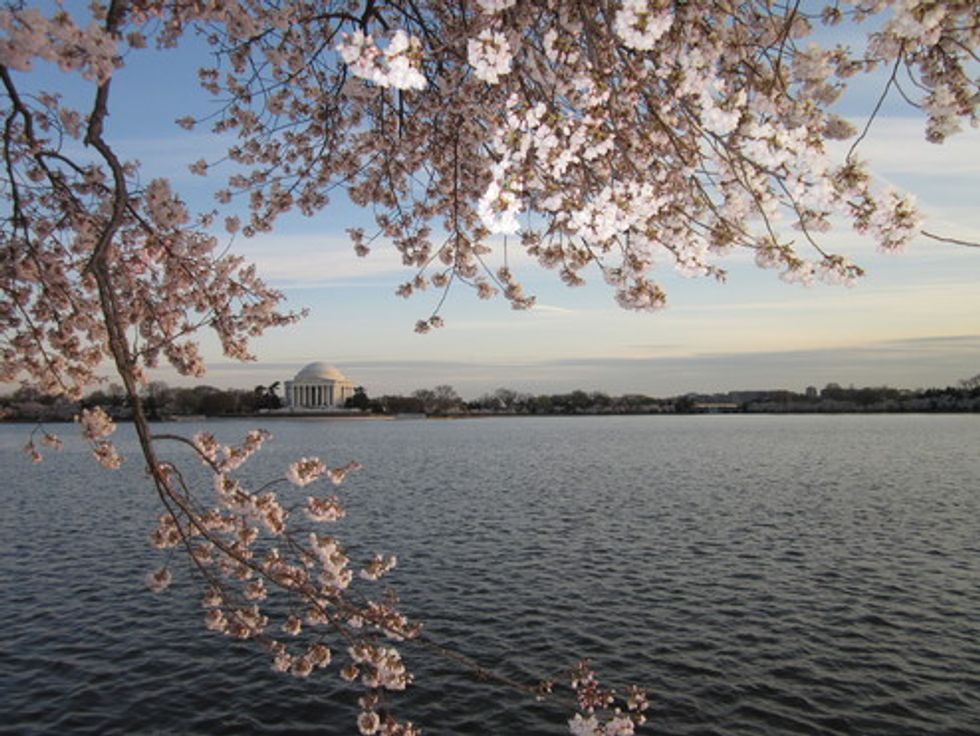 Here's another Wikipedia Cherry Blossom Fun Fact: Even though tourists come to D.C. from far and wide to see these flowers, cherry blossoms are everywhere. There are some some in Philadelphia, Macon, San Diego, and New York. Yes, we know, the blossoms in New York are somehow more authentic and just generally better than the blossoms in D.C.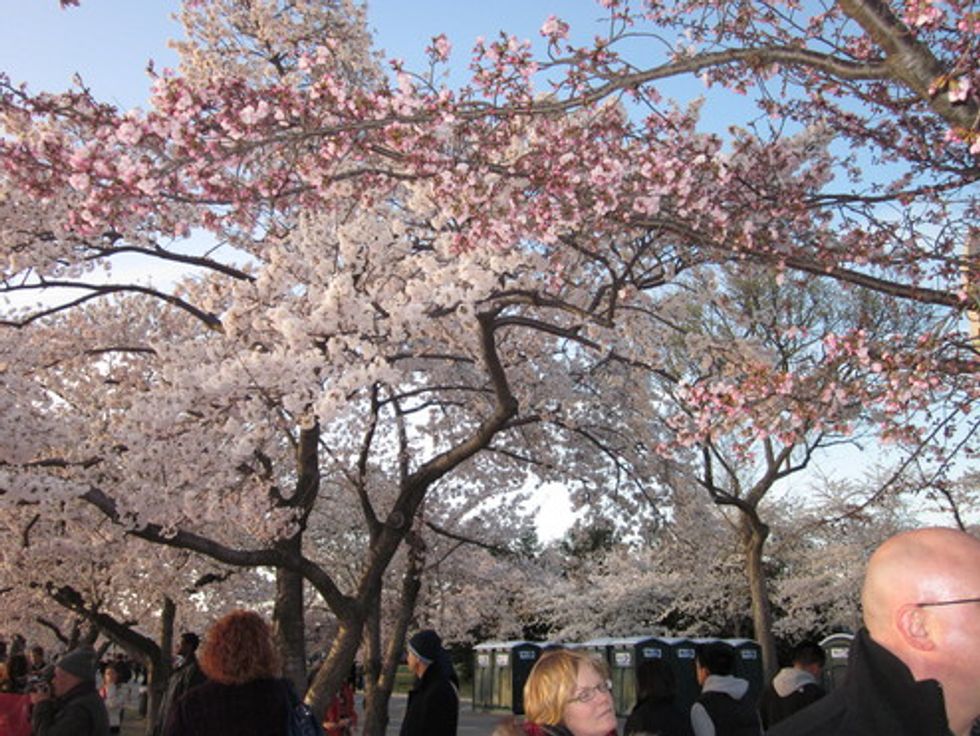 So many tourists, all trapped in a low-roof Japanese Flower Cage.
If you didn't already sneak out of your cubicle to see the cherry blossoms, it's too late -- the blossoms are no longer at their peak. This whole Cherry Blossom Thing will finally end this Sunday with the Cherry Blossom 10 mile race and the Chery Blossom Kite Festival. And now, we promise not to write the words "cherry blossoms" again until 2012.