A Children's Treasury Of MObama's Vegetables
News
October 01, 2009 05:28 PM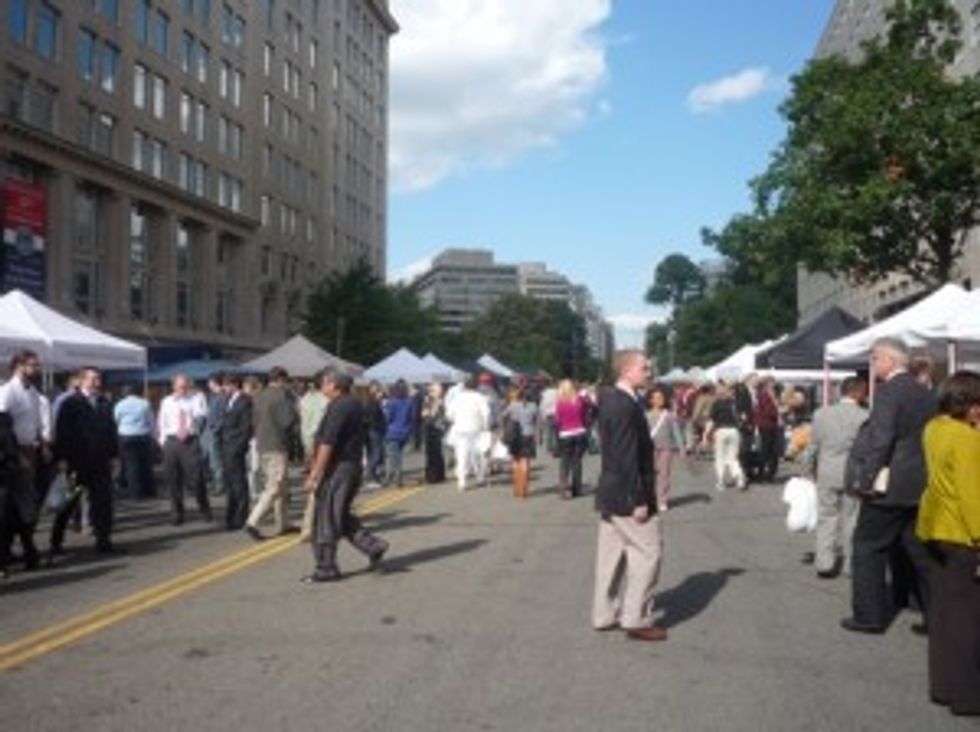 Michelle Obama declared that no White House can successfully save the world unless it has its very own Farmers Market right in front of it. And so she set off on her plan to fix health care and stop all the world's evils by encouraging people to skip work and come to HER Market to buy pastries, cheeses and vegetables. Only, she never shows up anymore...
---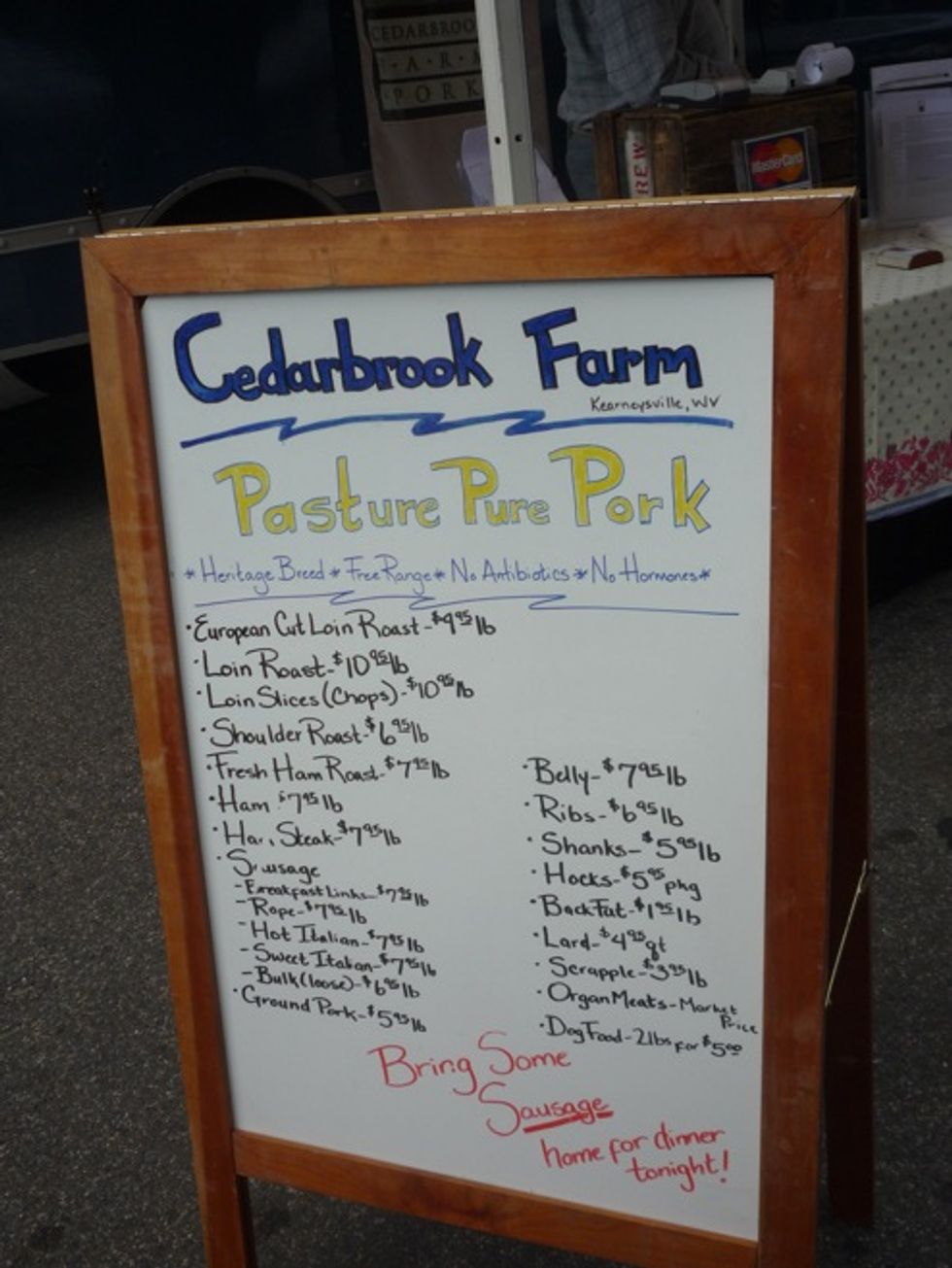 Naturally, our keen sense of pork took us right to the tent where this delicious delicacy was being sold in many, many different varieties.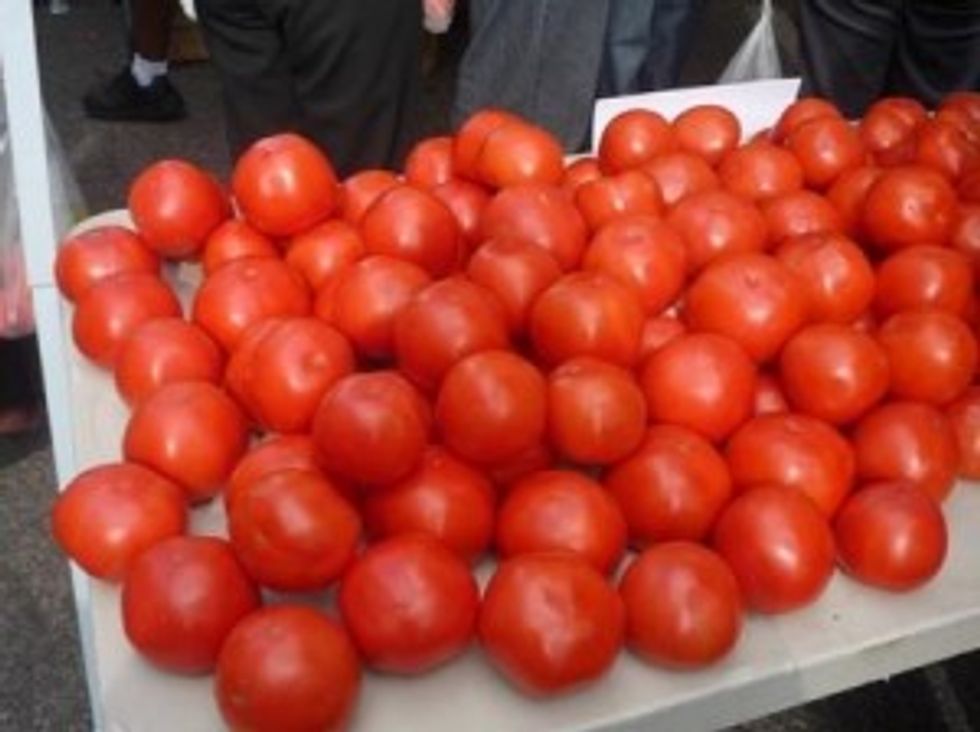 Some call these tomatoes, others note their strange resemblance to the balls found in a McDonald's Play Palace.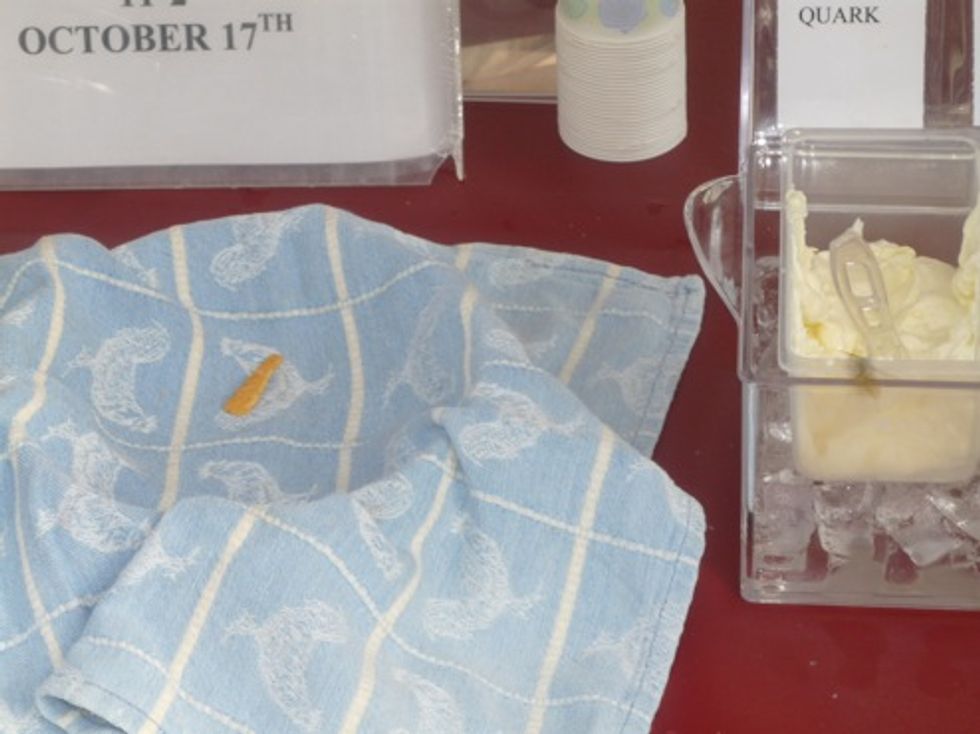 Someone ate all the samples, which is fine, because there was a bee on the cheese anyway.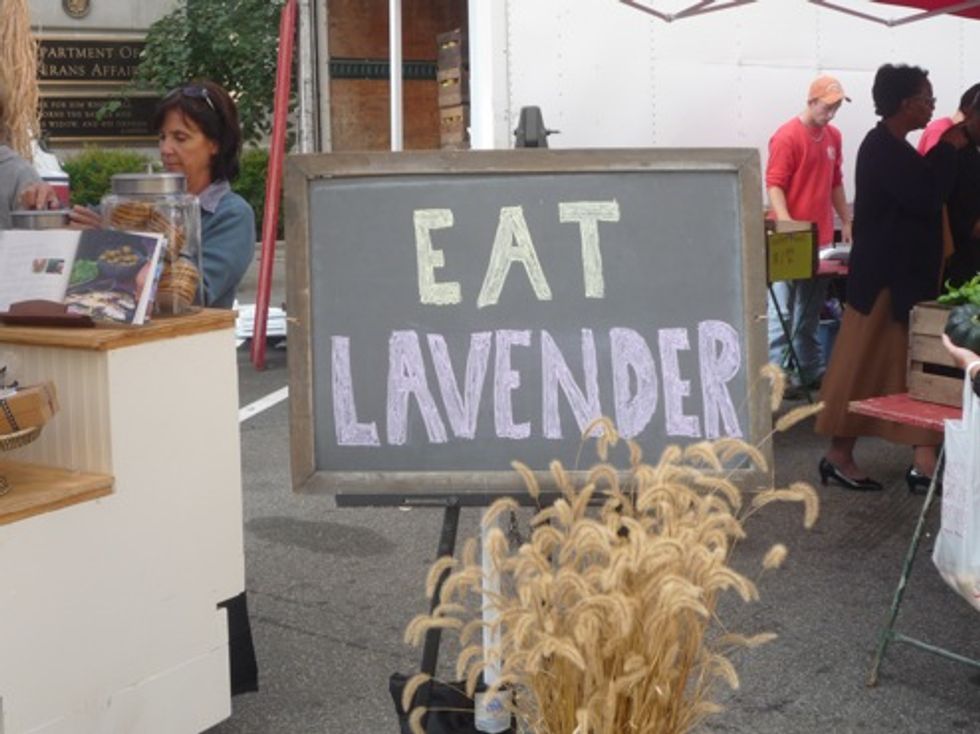 Michelle knows that it's not what you eat, but how what you eat smells that really matters.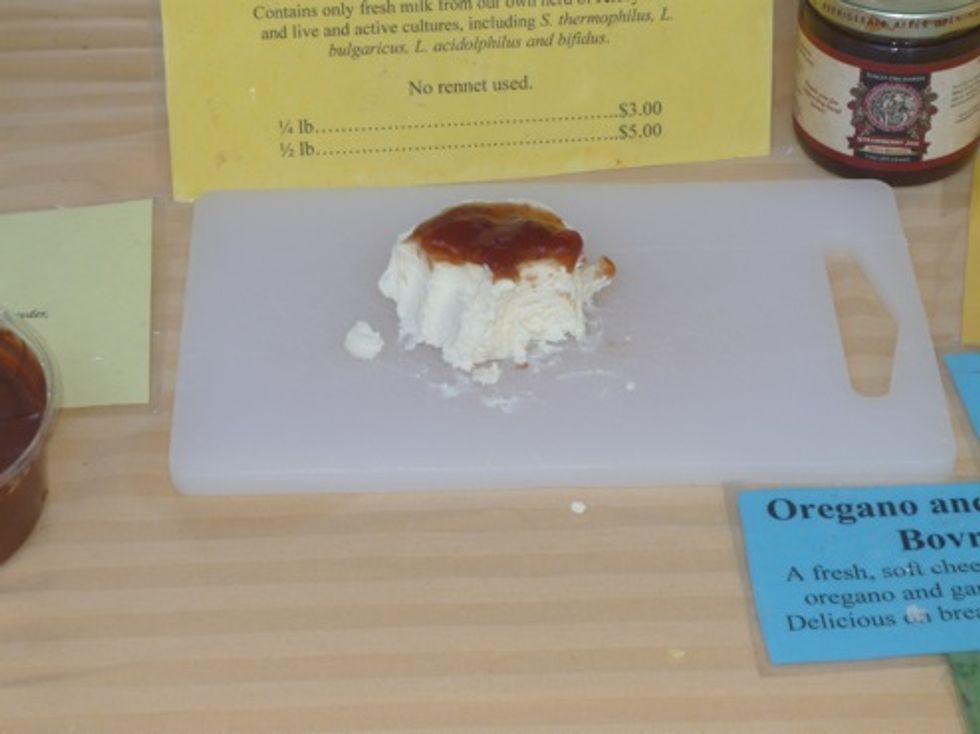 Nothing says healthy food like cheese with chocolate pudding on top.
And so Michelle Obama, in all her First Lady Glory, gave DC another Farmers Market. Some people went and purchased goods and others just ate the samples, stared longingly at the pork, and left.
Fresh Farm Market, By the White House, 810 Vermont Avenue, NW (between H St, NW and I St).