A Children's Treasury Of Pictures From The Most Important Baseball Game Ever
News
June 30, 2010 04:59 PM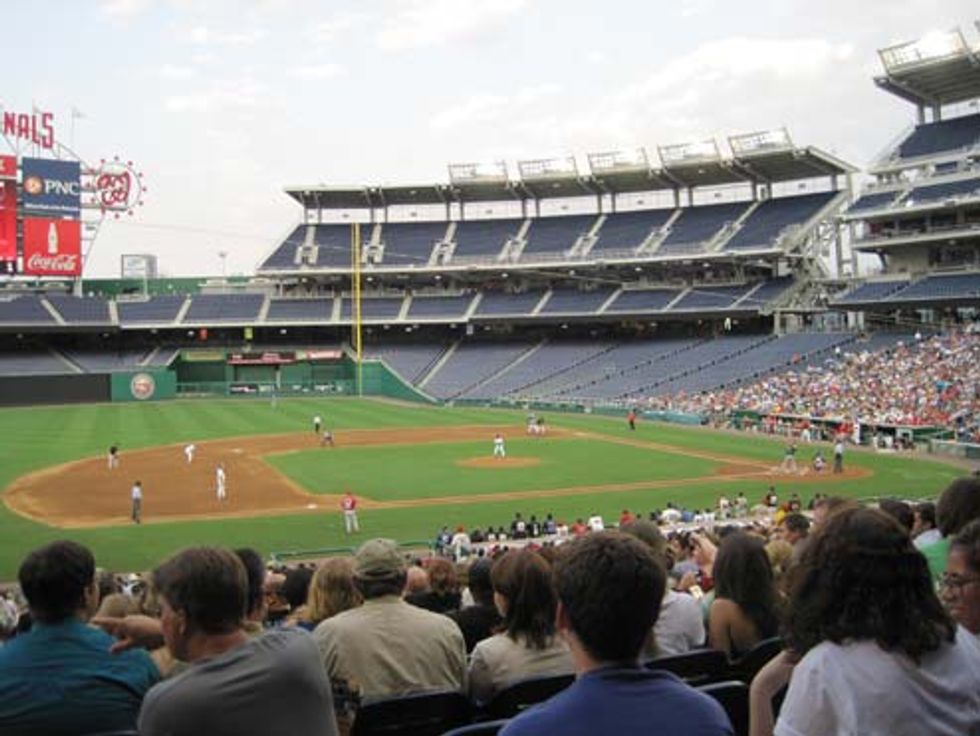 Last night was the much anticipated Roll Call Congressional Baseball Game and somehow your Wonkabout convinced our dearly departed editor Jim Newell to join her for the adventure. New editor Jack refused to leave his home, cats and whatever, and missed the annual Wonkette field trip. At the Big Game Republicans and Democrats showed off their little league skills, a lady -- Linda Sanchez -- had a great hit and Bart Stupak had a double play that was the highlight of the evening. Yes, Bart Stupak saved the Democrats and no one had any love for the Republican team manager JOE BARTON.
---
The Republicans and Democrats battled their way through 7 long innings, running around like little pac-man characters, sometimes hitting the ball, often times dropping it, all to raise lots of money for some important Charity. Huzzah!
The game was quite the nail bitter! It was at 4-4 after six innings of play, but then the chants of "Yes we can" began and the special powers of the phrase allowed the Democrats to score 9 whole runs in the 7th (and final inning) to beat Republicans for the SECOND YEAR in a row. On to the midterms, as this is hugely symbolic and very, very important for all things political.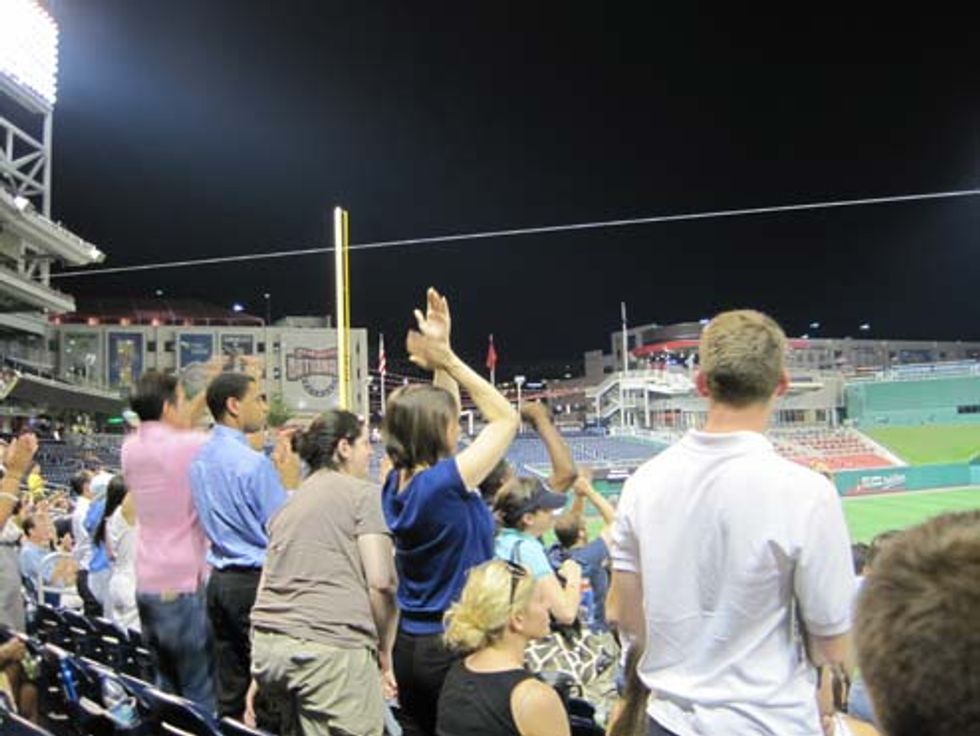 The stadium was split into sides, for Democrats and Republicans. We did not venture to the Republican side. Perhaps because Jim was afraid considering all the fun and racist comments he heard while sitting on that side last year? Or perhaps because it was far and we were too lazy to move after eating delicious Ben's chili dogs. Well, here we have Democratic staffers excited because a) a Democrat hit a ball or b) a Republican dropped a ball or c) their blackberries just informed them that the new deal was just reached on financial reform.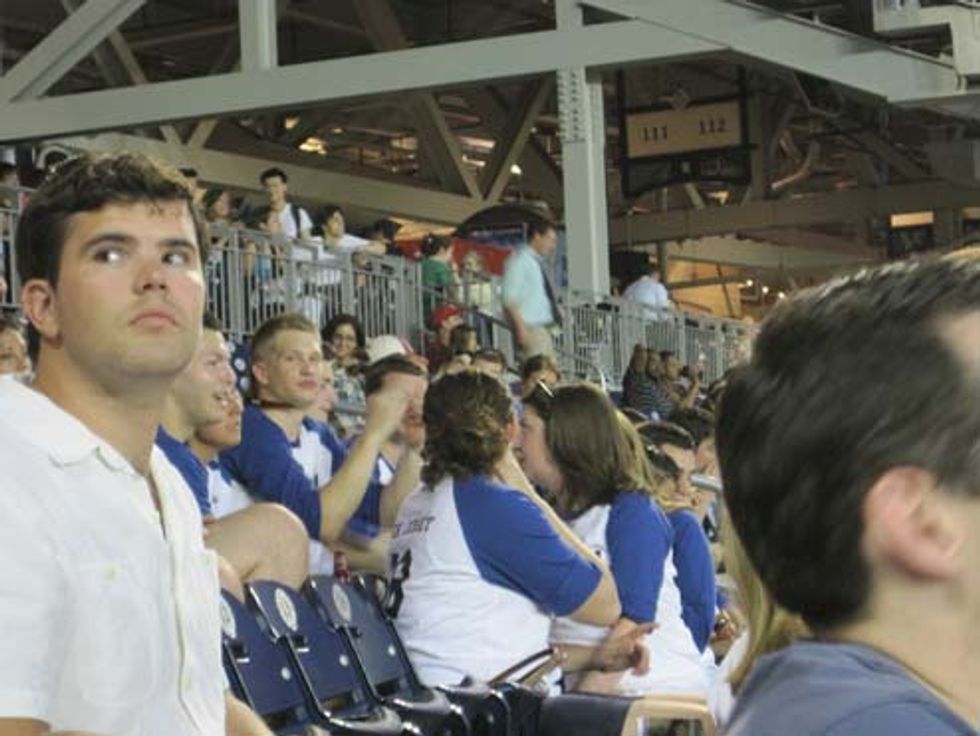 Interns were required to attend the game in matching t-shirts and to squeal with glee every time a Democrat hit a ball, made it to a base, didn't trip over his own two feet, etc. etc. The interns were very enthusiastic knowing the more enthusiastic they acted, the more they were fed.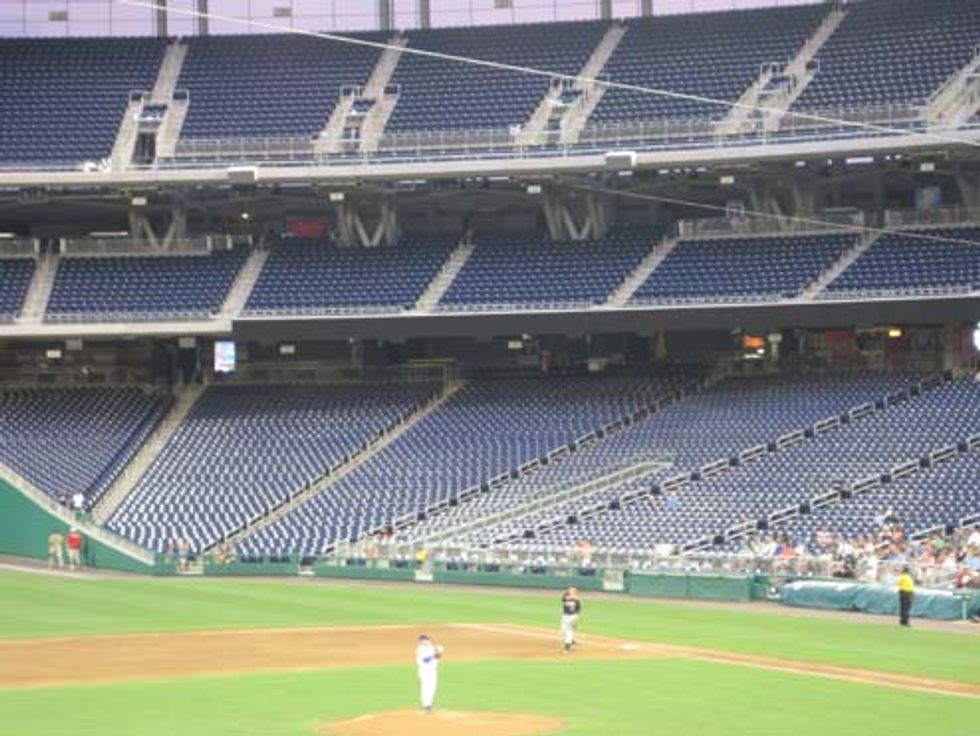 Attendance at the game was as would be expected for a game at Nationals Stadium.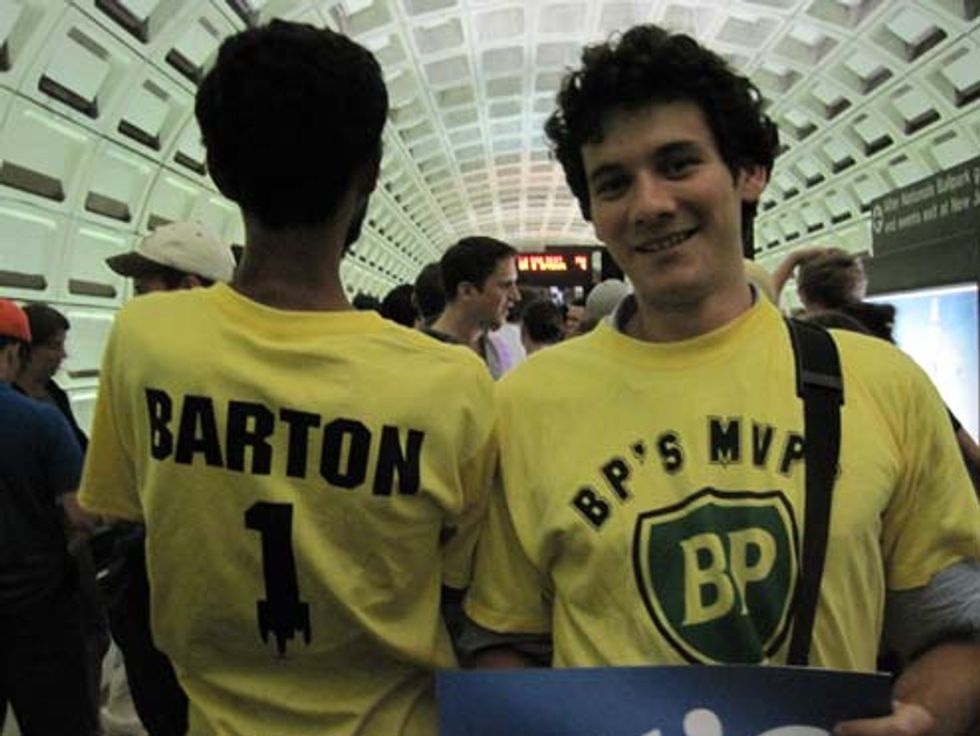 The baseball game was, of course, an excellent opportunity for Democrats to show Joe Barton who's boss. He was given the Very Important distinction of being "BP's MVP" by some kids who support energy, sun, and wind but definitely not oil spills. Isn't that sweet. Hopefully he apologized to his team for being such a bad manager, having lead the Republicans to DEFEAT two year in a row now.
Such was the Annual Wonkette Field Trip to the Congressional Baseball Game! Jim may post his own version of event on his new fancy blog, or not. THE END.