A Children's Treasury of Rick Perry Deep-Throating Corndogs
News
September 07, 2011 02:34 PM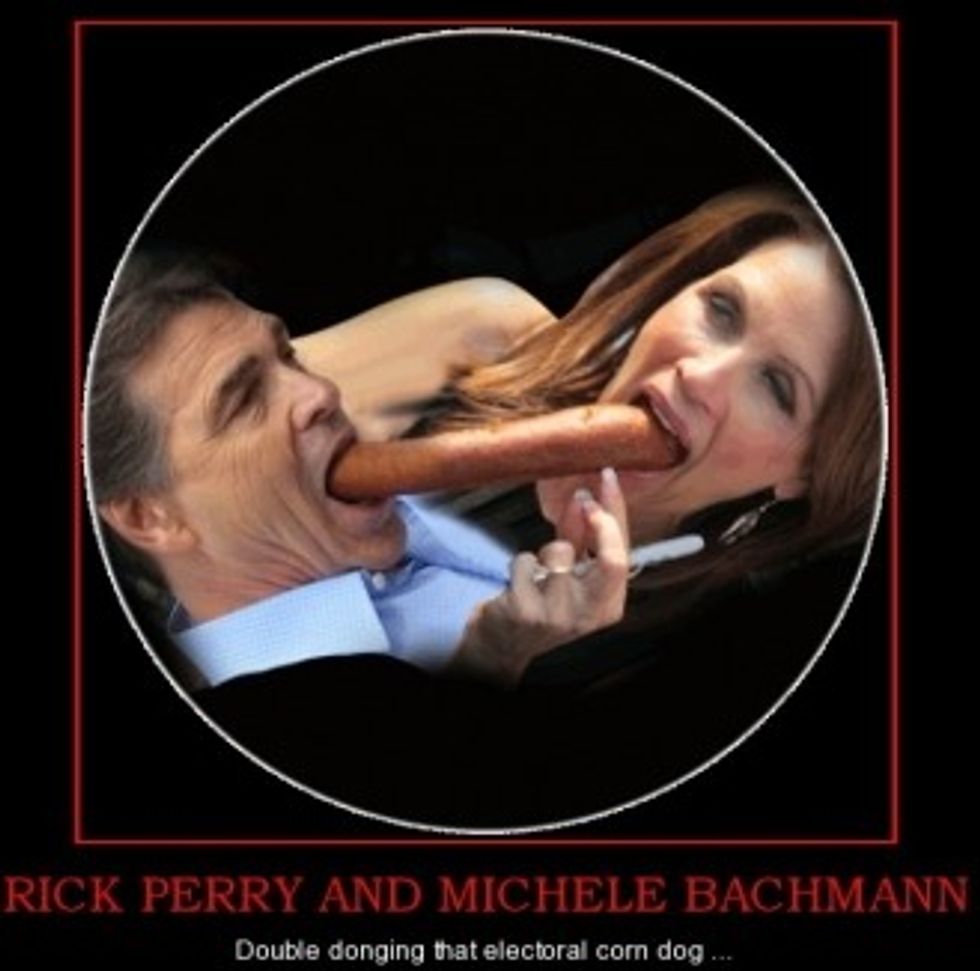 Did we somehow forget to post a collection of comical photographs/photoshops of Rick Perry performing fellatio on a corn dog, for America? Well now is the time, so gather Grandma and the neighbors around the 'puter and get ready to meet your Next President, the Last President of the Late Great (?) United States of America, Handsome Boy Modeling School graduate Rick Perry!
---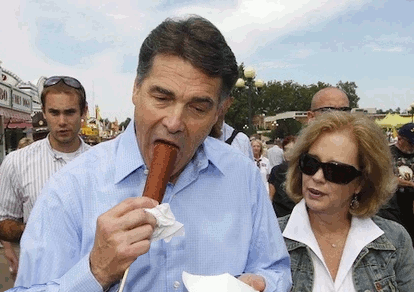 Whistlin' dixie with the dixie cup filled. With the barbecue sauce and the dental floss chill.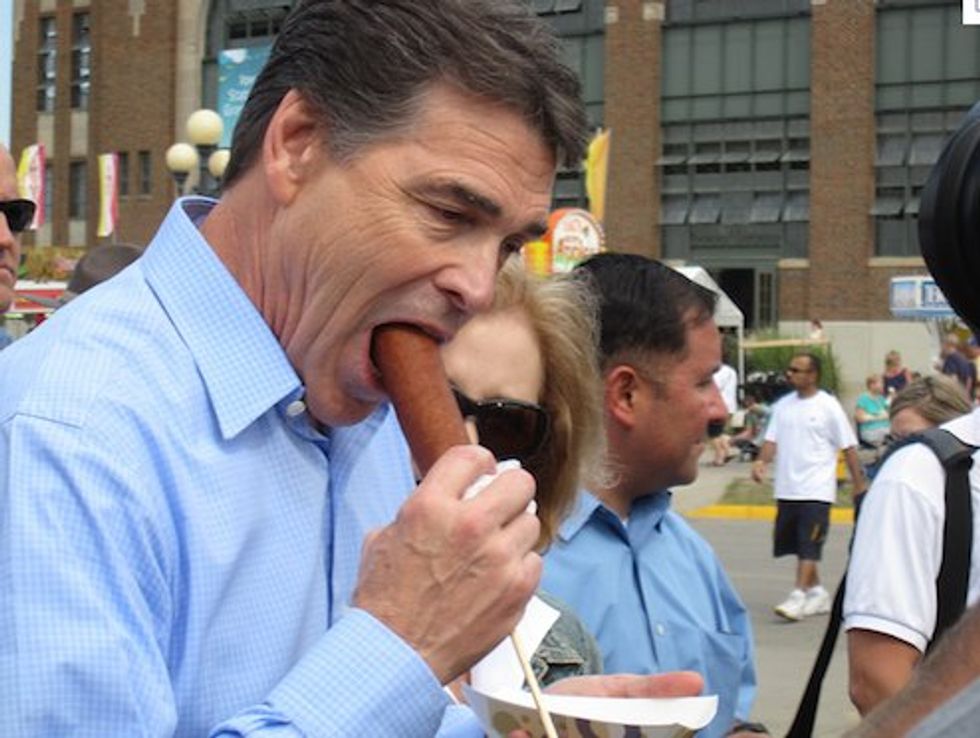 He could suck the chrome off a pair of, uh, chrome truck nutz.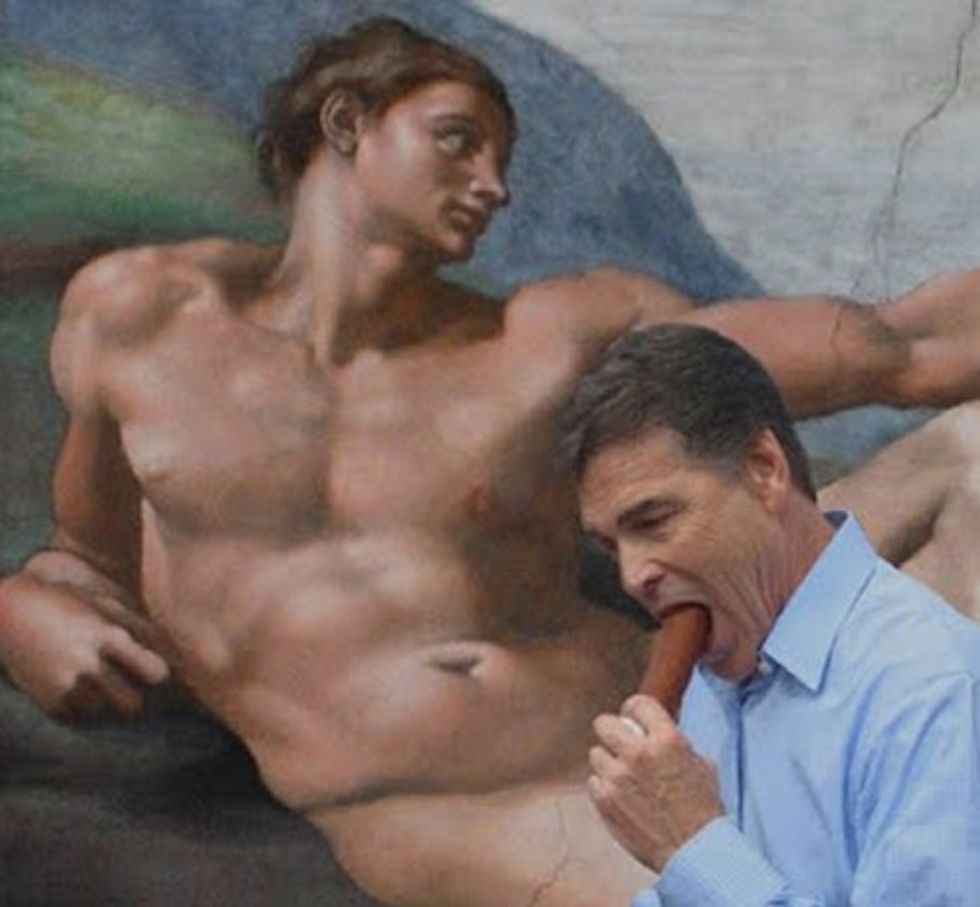 Manipulator of crowds, you're a dream twister.
You're going to Sodom and Gomorrah.
But what do you care? Ain't nobody there would want to marry your sister.
Thanks to everybody who keeps sending these to us! Thanks, really! Now we have them all!