A Children's Treasury of White House Trees
News
April 19, 2010 12:45 PM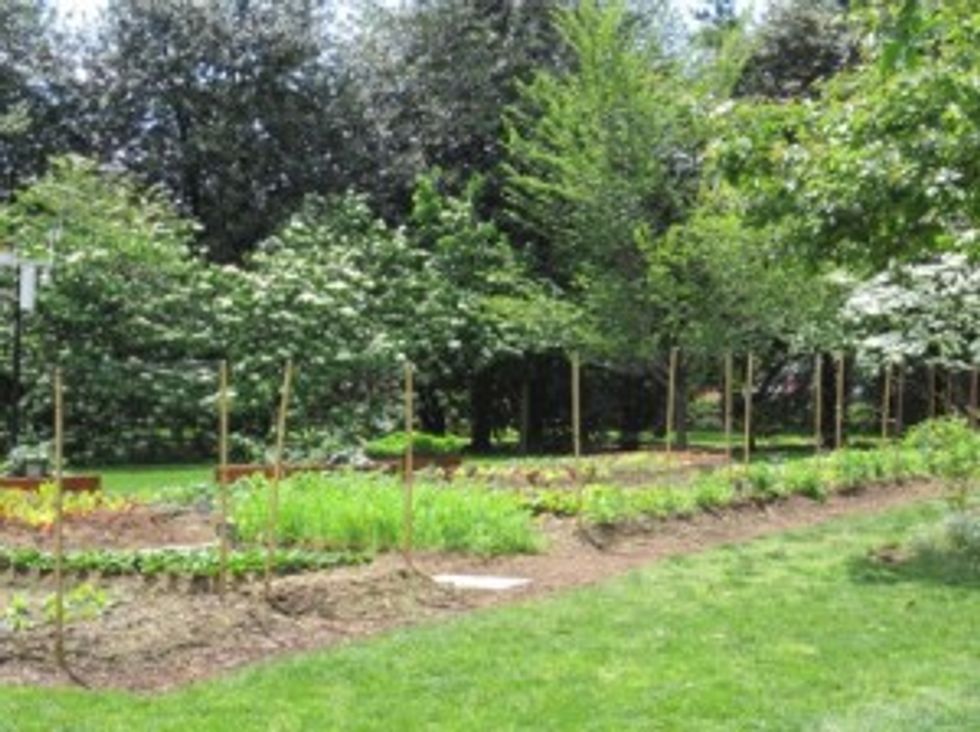 Who knew that our Historical First Ladies (and Queen Elizabeth) were such arborists? For centuries, patriotic ladies have cultivated the White House gardens by shoveling dirt atop already planted trees -- and their efforts have made our Nation's Capital safe and tourist friendly. The White House gardeners also helped, by actually planting the trees.
---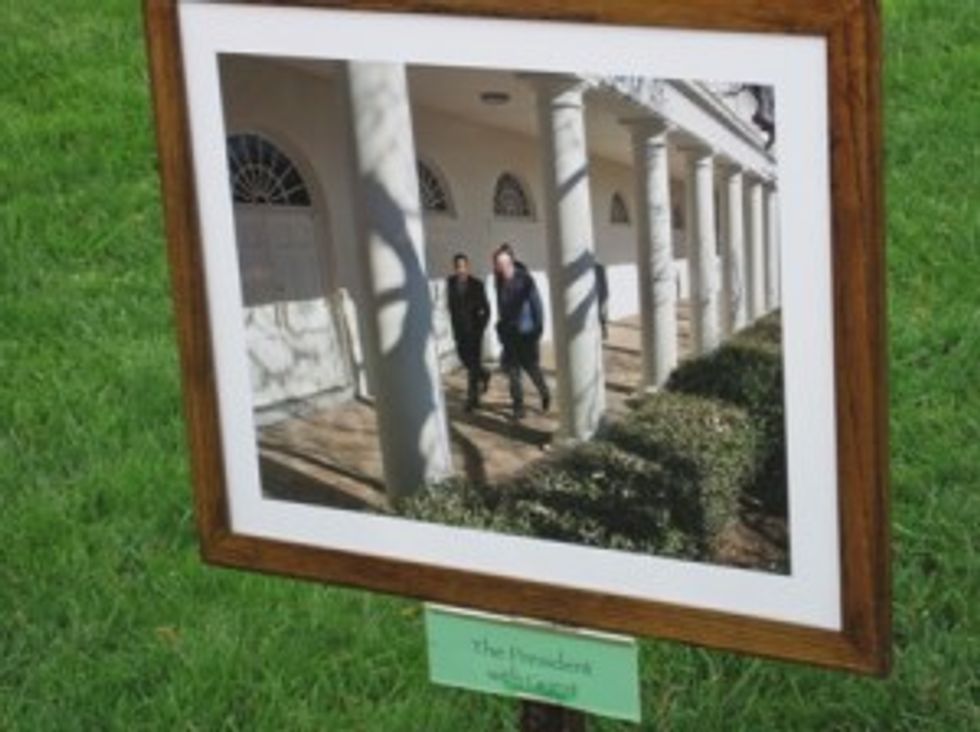 The caption reads: "The President with Guest." Special prize to whomever can figure out who the President is walking with, and no, we do not know why this is the *only* caption that hides the identity of the President's companion.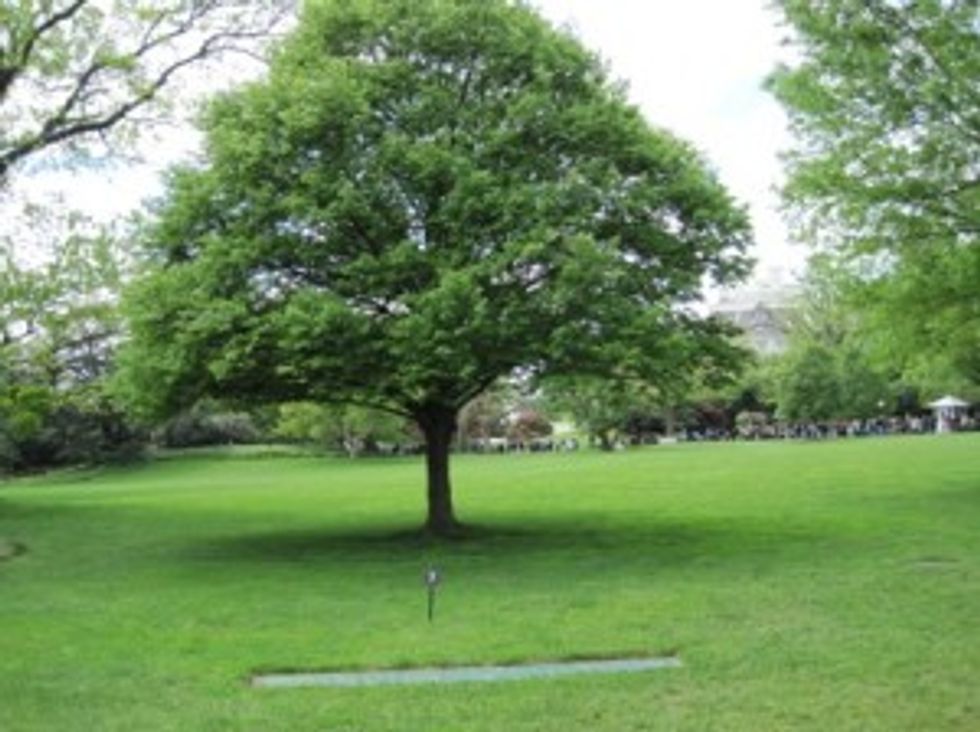 This tree, Lucky Number Seven, was planted by George Bush and Queen Elizabeth II in 1991. Look how big it is. What a good job they did!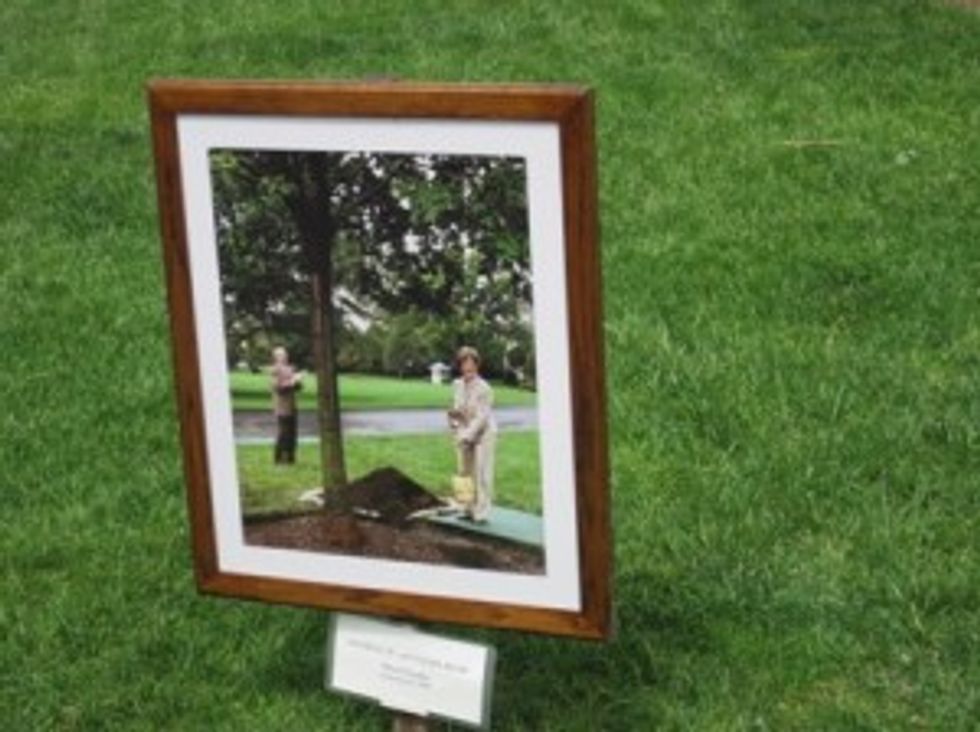 What a man President George W. Bush Junior is, clapping as his wife successfully puts dirt on a tree. Makes you proud to be an American.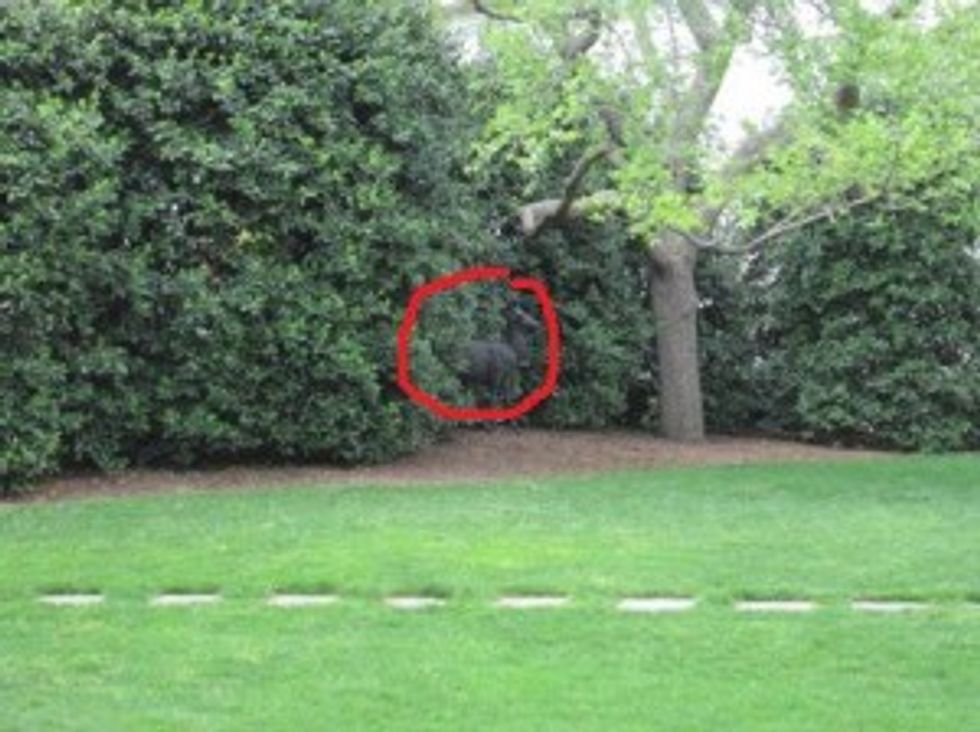 One of the great leaders of this fine nation thought it was necessary to put a fake deer on the South Lawn, to ward off terrorists and other evil perhaps? It sits 10 feet from Sasha and Malia's swing set.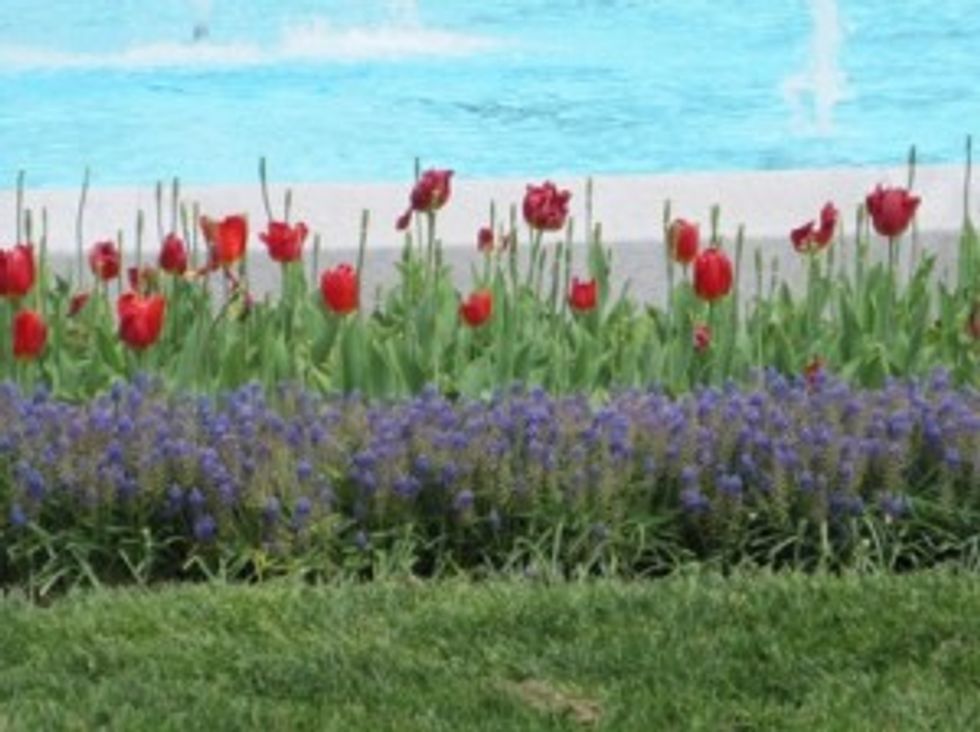 These flowers are dead. Someone will pay for this.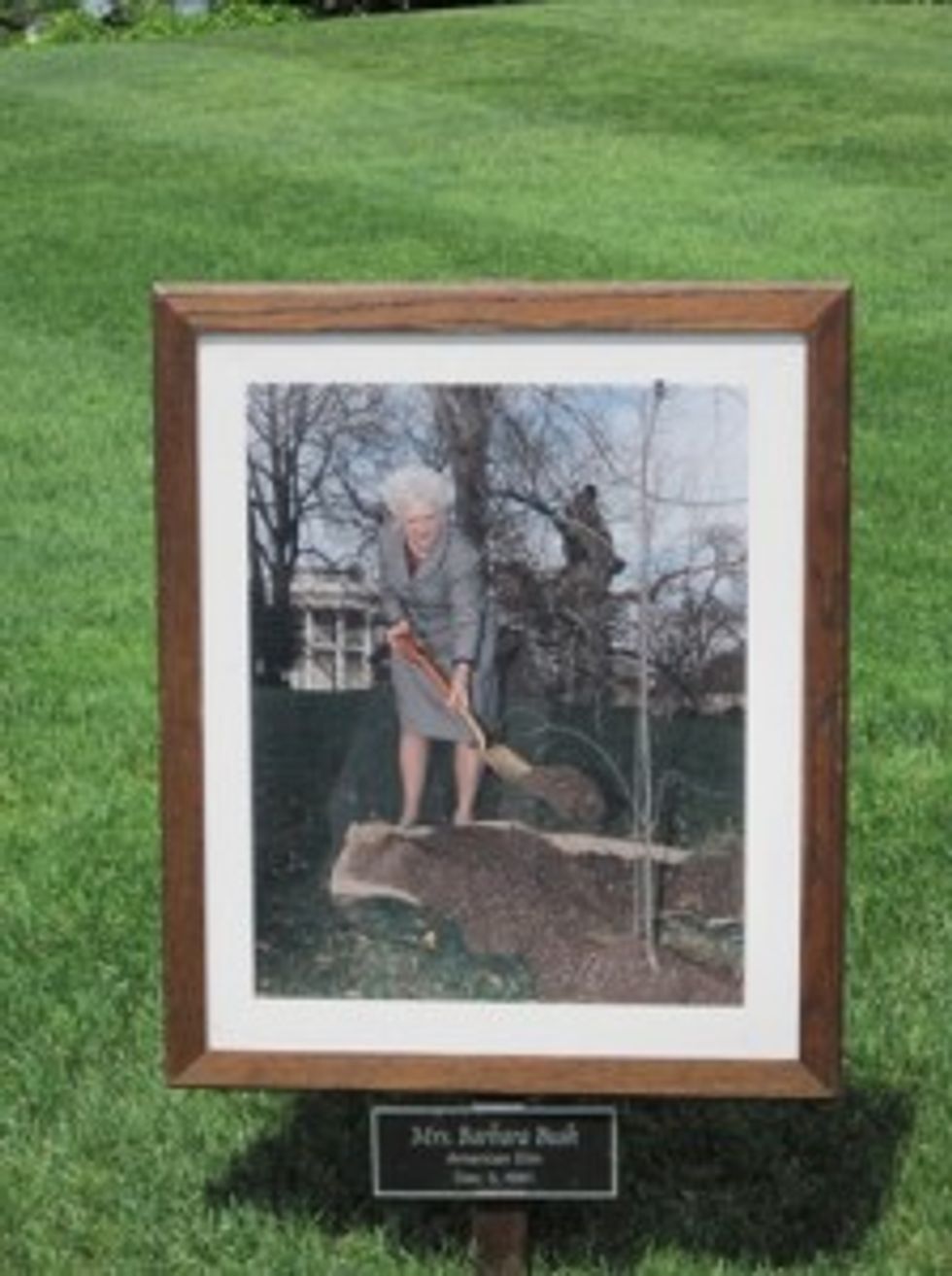 Gardening is hard. That's why the First Ladies do it in heels.