A Goofy Book For Obamatards
News
July 25, 2008 02:41 PM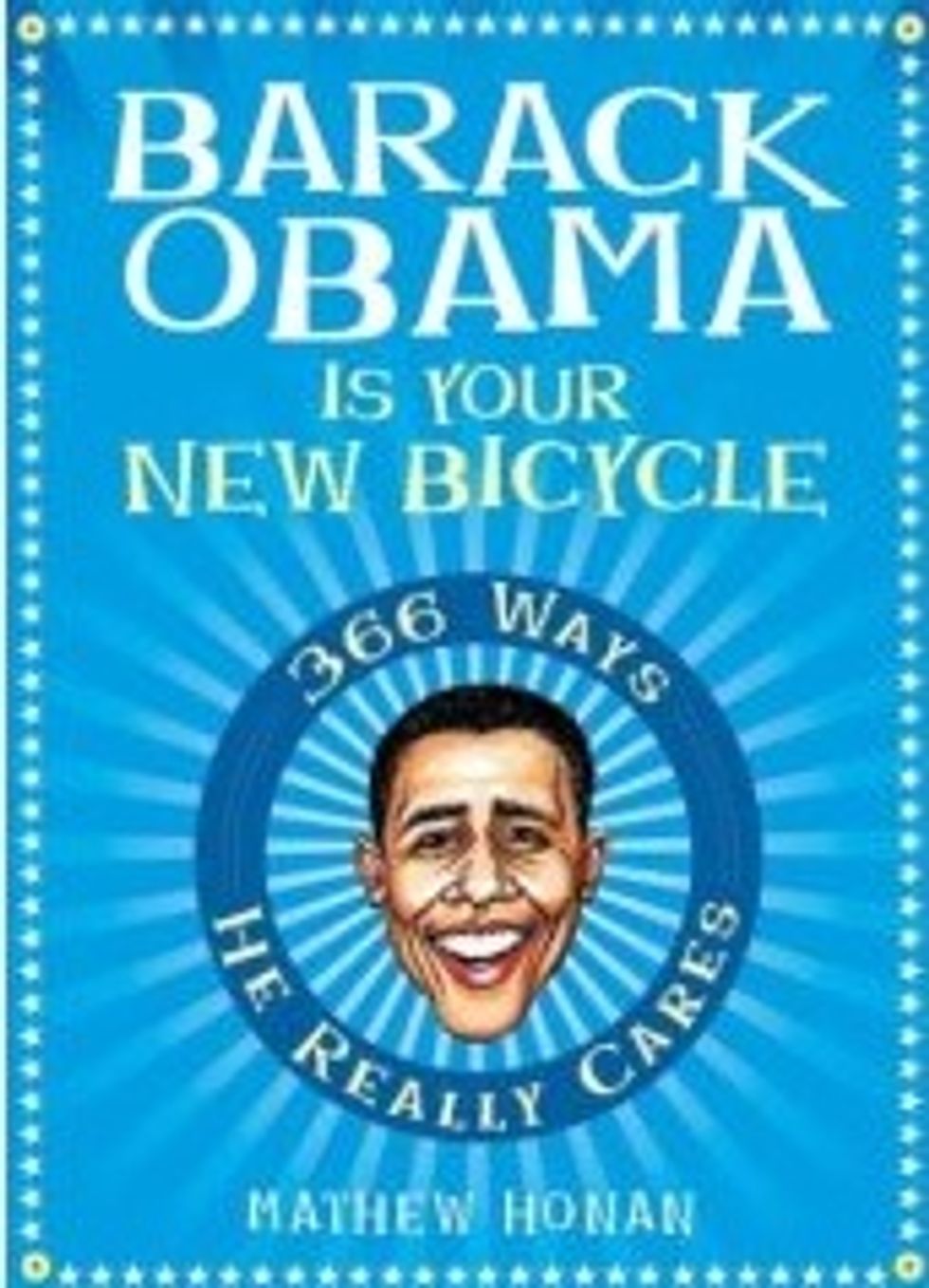 Sure, you may heart Barack Obama and want him to be president or whatever, but you probably have a friend or spouse or somebody who isridiculous about his/her lurve for St. Barack of Obama. We just got a copy of Mathew Honan's new book, Barack Obama Is Your New Bicycle, which is based on the goofy website of the same name, and which is a kind of perfect summary of how Certain People really love their President Barry a little too much.
---
The inspiration for all this was Honan's wife or girlfriend or somebody who, prior to constantly talking about how great Barack Obama is, was always talking about her previous fad/addiction, which was riding a bicycle.
"Barack Obama is your new bicycle," Honan told her, cruelly, and then ran off to write a quickie book. Here are some other things that Barack Obama has become for you and done for you, in your mind, according to this book:
Barack Obama left a comment on your blog
Barack Obama checked under your bed for monsters
Barack Obama built you a robot
Barack Obama parsed your error
Barack Obama spent the afternoon setting up your router
He really cares!
Barack Obama Is Your New Bicycle [Website]