A Guided Tour Of Your Pepsi Center Convention Wonderland
News
August 25, 2008 11:40 PM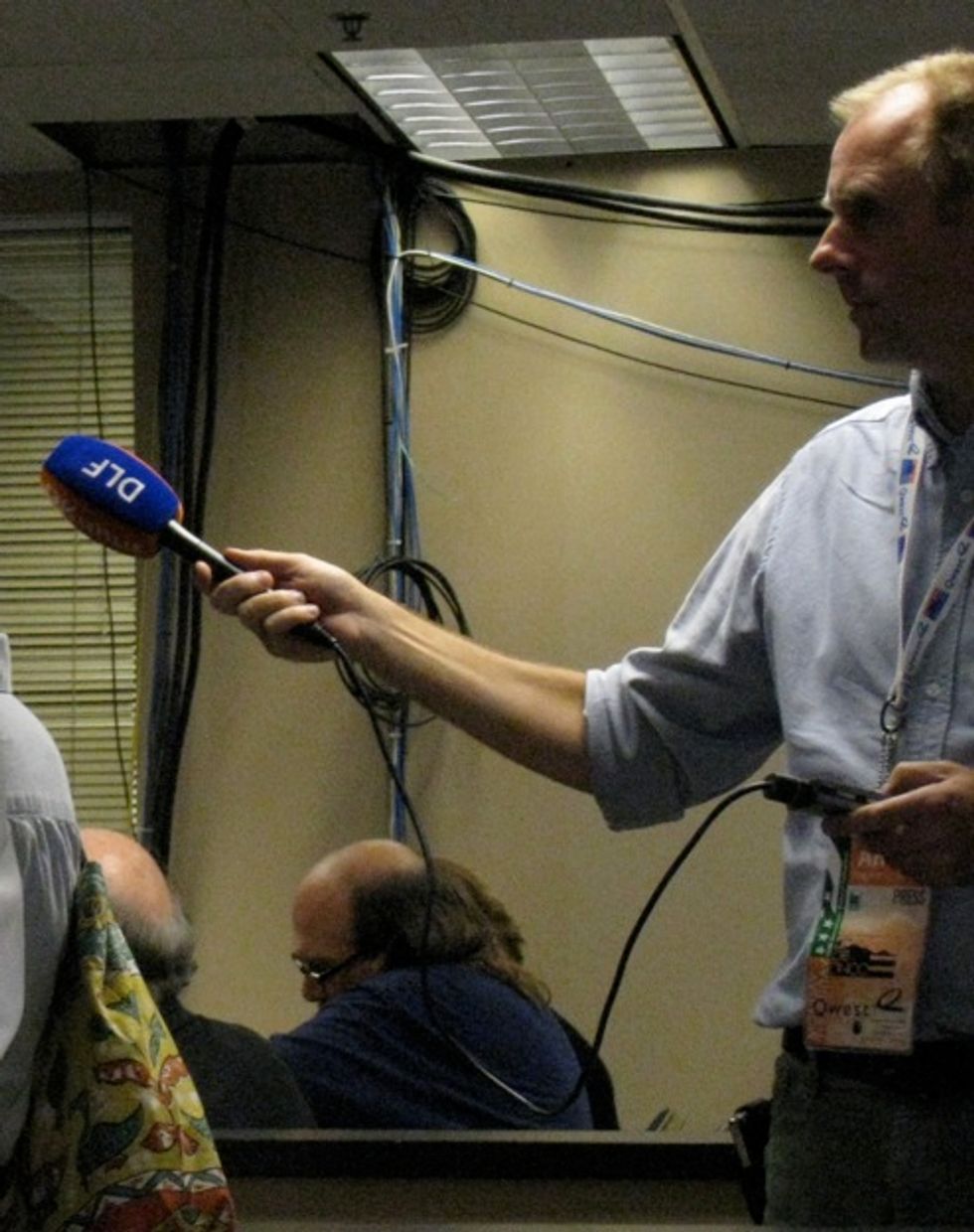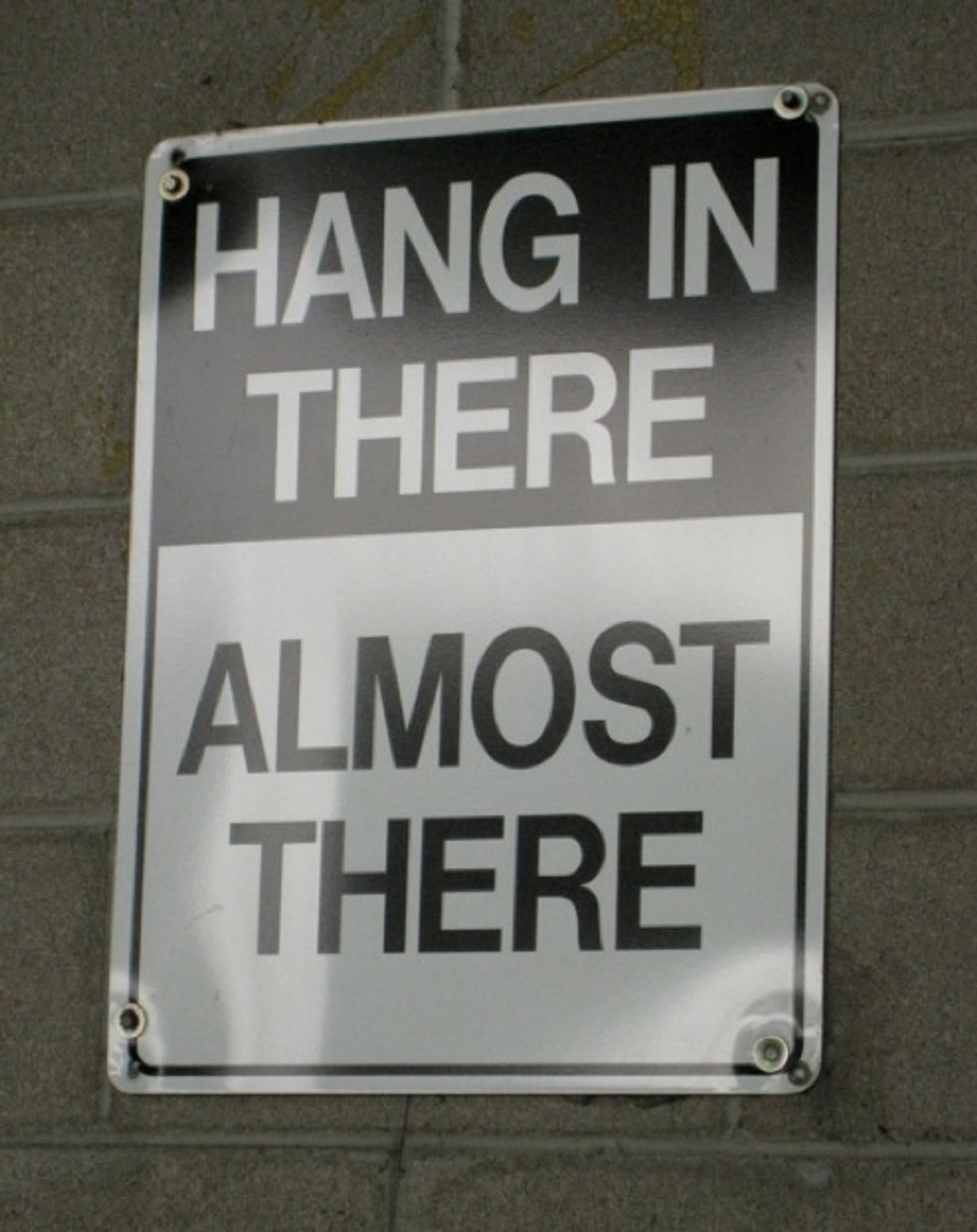 The most important thing to know about the Pepsi Center is that it smells like fresh-baked chocolate chip cookies at the entrance. The reason this is important is that you will get lost a million times, because the whole thing is designed like a labyrinth for repelling enemy invaders: all hallways and floors look exactly the same. You walk by a bunch of weird chests full of "media equipment" (sex harnesses and meth) and you say, OK, the press area is on the right after these heaps of electrical wire, and then you turn around and there are heaps of electrical wire everywhere. Obviously, the only way to orient yourself is to follow the smell of baking cookies.
---
The press area -- or at least one of them, past all the fancy individual soundproofed rooms for the radio people -- smells like popcorn. Here you will find strange white men shooting death rays at the stage with these kitschy 50s looking wireless robots. Why do they hate America?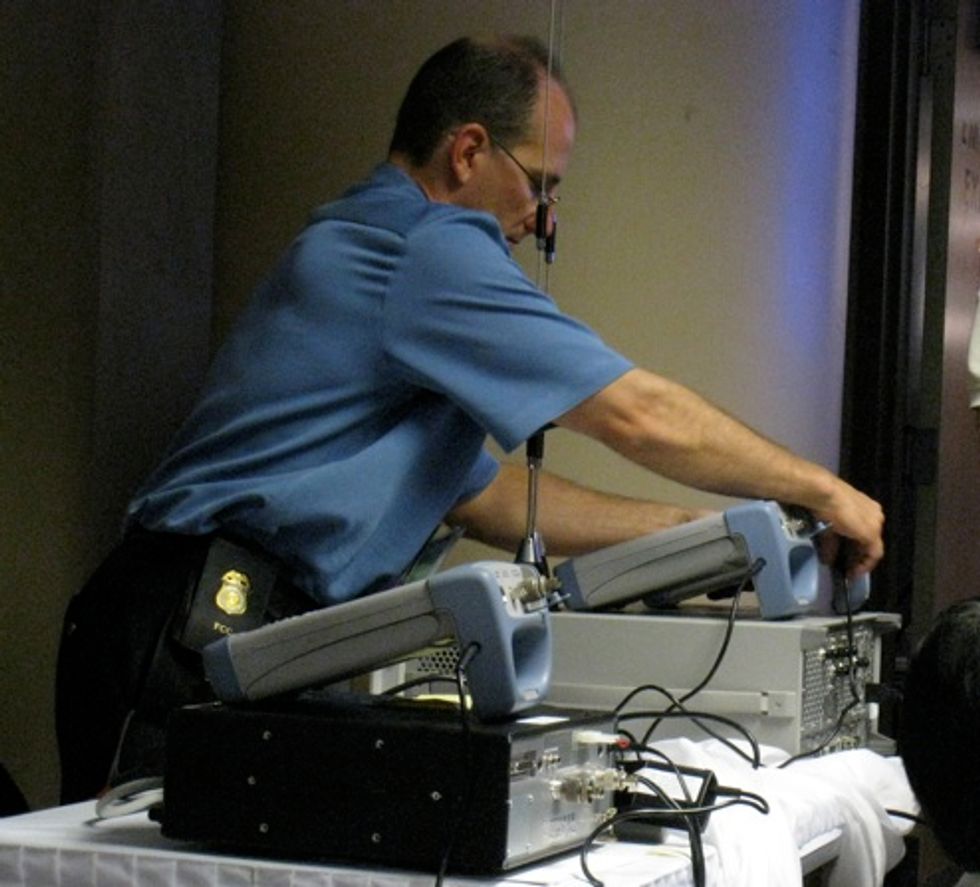 Oh look here is some other Republican Villain sucking all the good energy out of the heads of some, uh, random news people.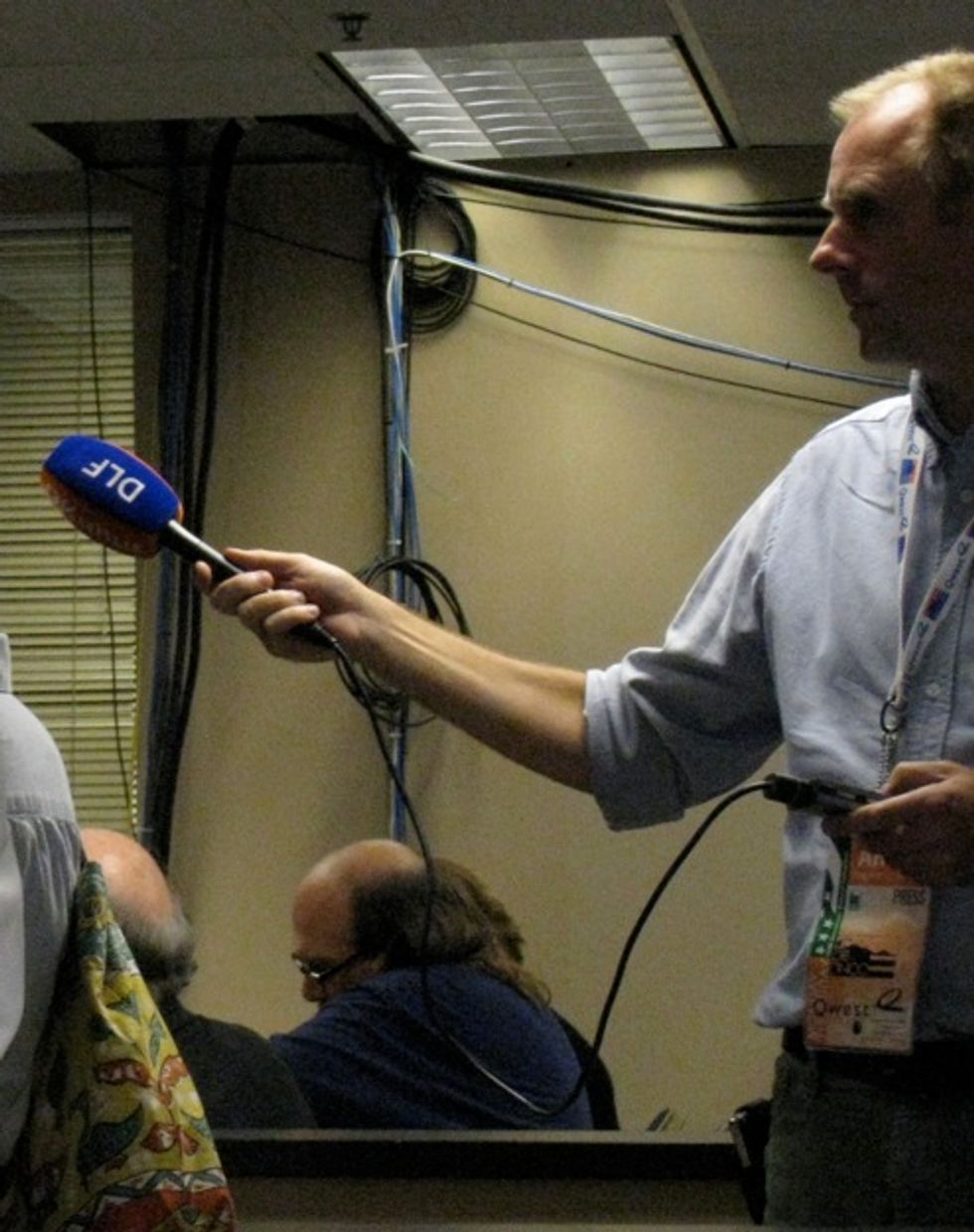 Well, that was pretty boring! Let's go back downstairs and enjoy the Ice Cream of the Future, Dippin' Dots.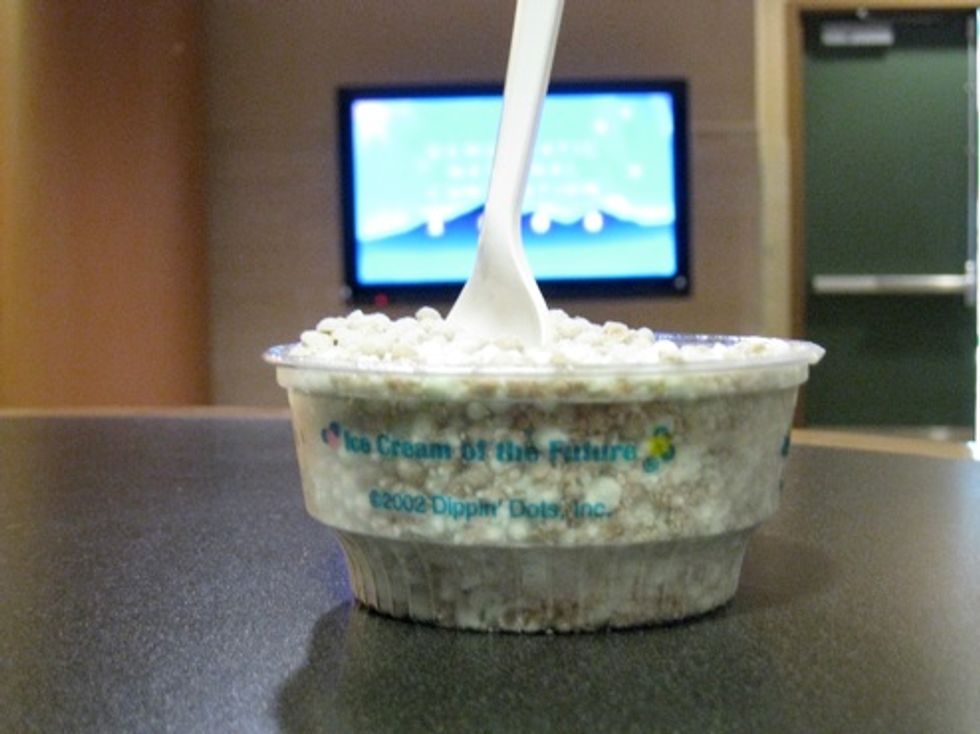 Your editor got half chocolate, half mint chocolate chip. In the future, ice cream will taste like mentholated ozone, with a soupçon of "I paid how much for this?"
After this difficult day's work, your editors were forced to unwind with a hundred-dollar steak lunch, followed immediately by a photo op with these darling Peta protesters. "Stop global warming! Tax meat!"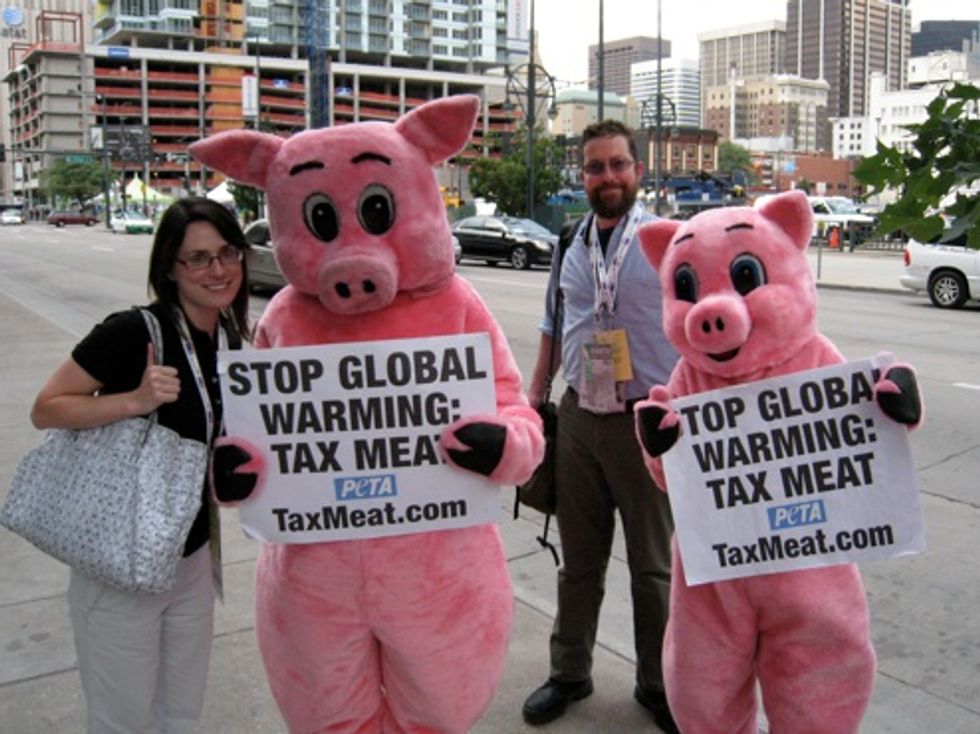 "Yes," we chuckled to ourselves. "It will be called the Flavor Tax."