ABC Won't Have Andrew Breitbart's Expert Poop-Leech Analysis Tonight
News
November 02, 2010 05:28 PM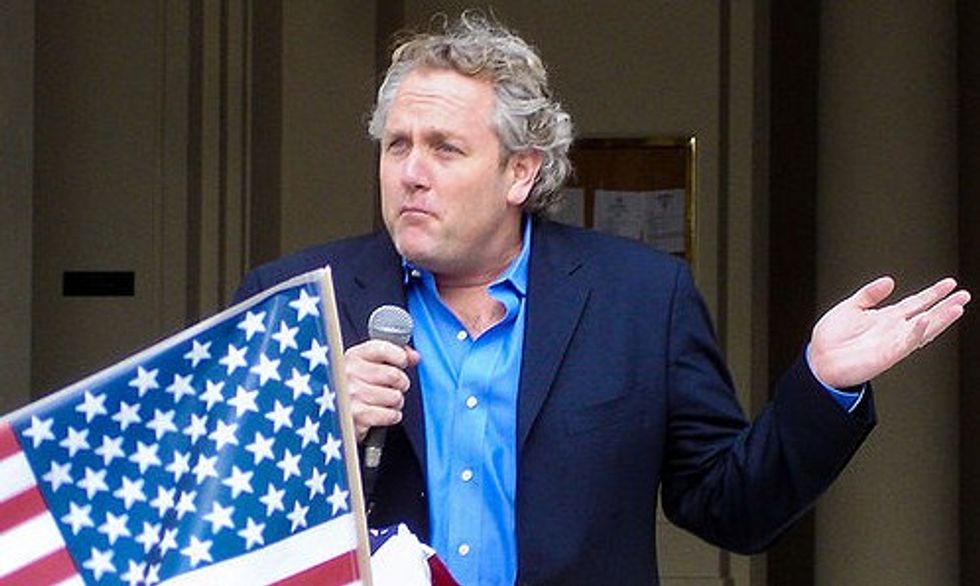 ABC News released an e-mail they sent to human poop-leech Andrew Breitbart this afternoontelling him he now cannot take part in their election coverage tonight even though America will miss his expertise in accusing minorities of racism. They definitely wanted Breitbart to participate in their online coverage, they say, but they were sick of him pretending he would spend all night on the teevee. It is okay for a peddler of the basest insinuations to talk about elections on their branded box on George Stephanopoulos' Facebook profile, but not so for broadcast television, on which only but the most banal platitudes can be bandied about, for fear of FCC fines. It only took ABC days to figure out that Breitbart is not a suitable human being to bring anywhere near rational discourse, and so he probably already has flown to Arizona on their dime and everything. How is Breitbart reacting to this mean e-mail he purportedly received?
---
According to his Twitter, he hasn't. In fact, he hasn't done anything on Twitter in 13 hours, even though Election Day is the most important shit-leeching day of the year.
Breitbart is probably trying to sneak onto the set of this ABC thing and will jump out on-air to accuse Brent Musburger of providing housing for pimps in ABC's college football studios.
Here's the spanking ABC gave to Breitbart:
Dear Mr. Breitbart,

We have spent the past several days trying to make clear to you your limited role as a participant in our digital town hall to be streamed on ABCNews.com and Facebook. The post on your blog last Friday created a widespread impression that you would be analyzing the election on ABC News. We made it as clear as possible as quickly as possible that you had been invited along with numerous others to participate in our digital town hall. Instead of clarifying your role, you posted a blog on Sunday evening in which you continued to claim a bigger role in our coverage. As we are still unable to agree on your role, we feel it best for you not to participate.

Sincerely,

Andrew Morse
Ouch. They "feel it best" for him "not to participate." Take it easy, ABC. Don't hurt the boy. [ABC]