Actual War To Happen In St. Louis Tomorrow
News
August 07, 2009 04:09 PM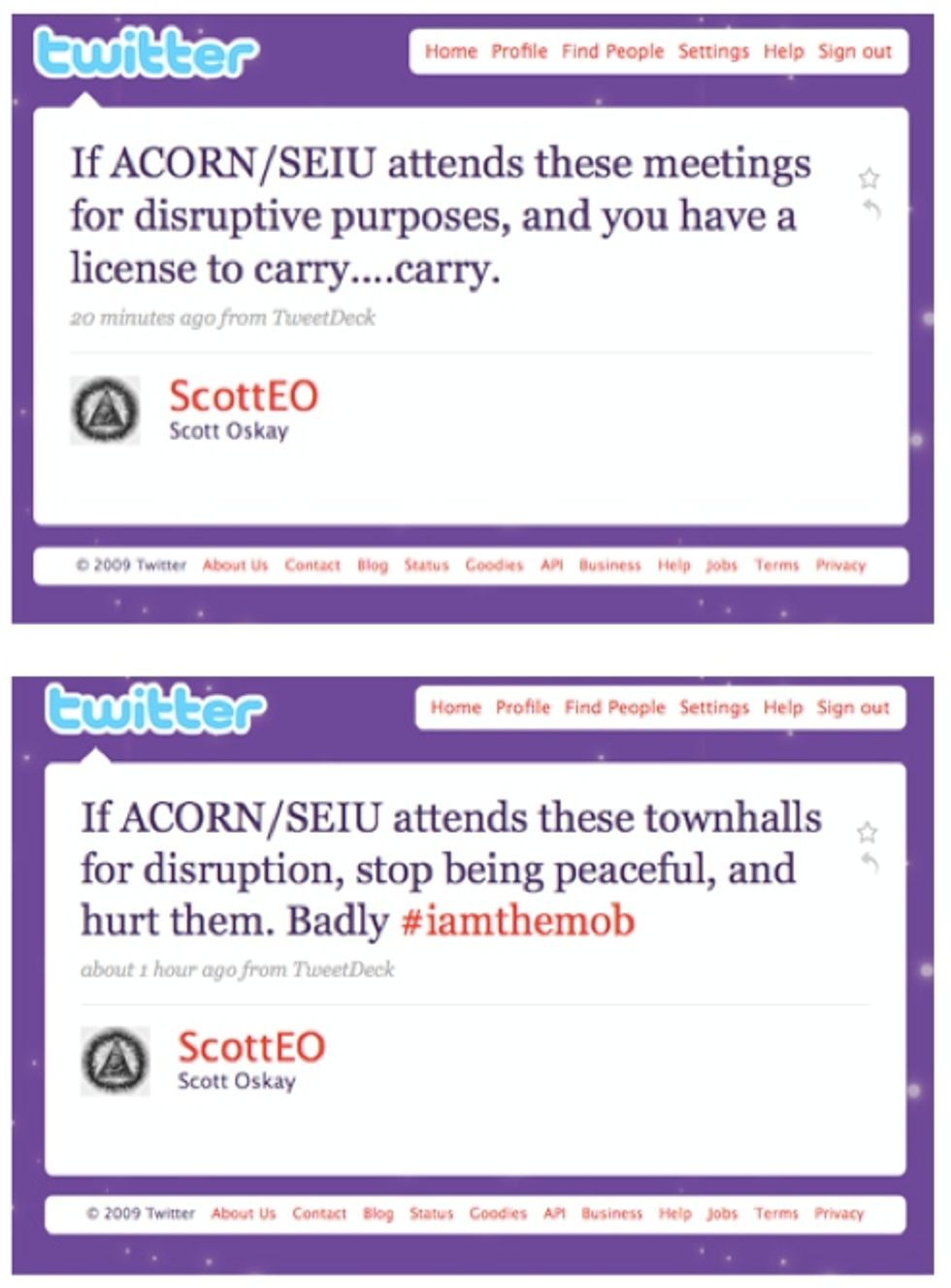 Things are so fucked up right now in America. The atmosphere surrounding these health care town halls is evolving faster than the HIV virus on cocaine, and steroids. Last night we saw the first fights break out in St. Louis and Tampa, over proposed legislation to reform an inefficient, costly sector of the domestic economy. For a heartwarming account of the Tampa event, read the delightful e-mail Ta-Nehisi Coates received today! As for St. Louis, things went so well yesterday, violence-wise, that they're all getting back together tomorrow to murder each other.
The above video is a recording of a telephone call that the SEIU received from a St. Louis lady today. She's awfully sweet and polite, until the part where she threatens to shoot and kill members of the SEIU. Her comical last words after this gun-mob threat are, "Stop the violence." C'mon, selfish mean lady, pick an ethos!
The nutsos are so mad at the way the SEIU treated them last night that they are planning to protest its Missouri headquarters tomorrow, at noon, and at least one purple Twitter protester is urging his comrades to fucking murder the shit out of everyone.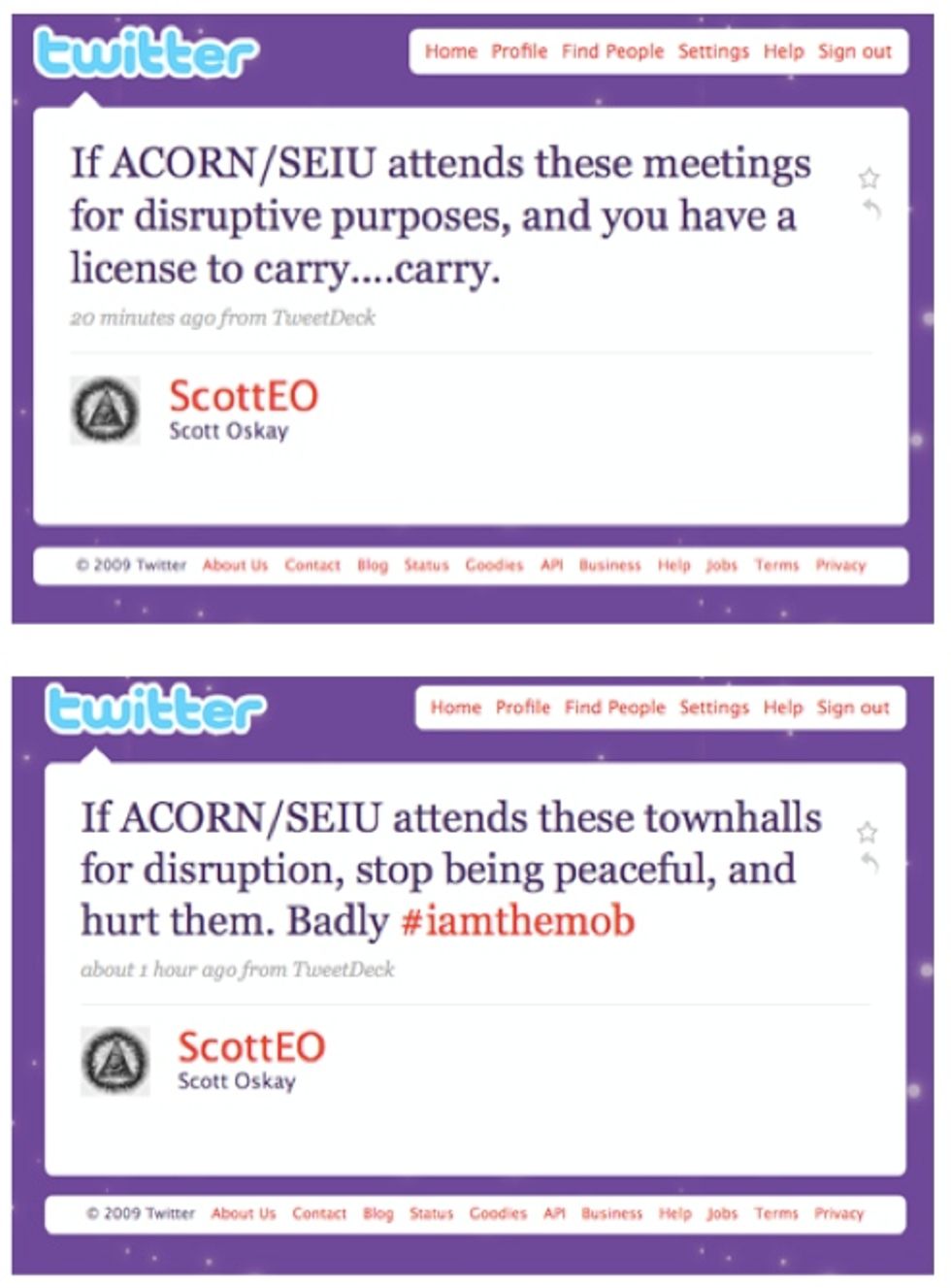 End the August recess right now and stay in Washington until Barack Obama signs a Democratic bill into law by whatever means necessary.
OOPS, TOO LATE, ALREADY FLOWN BACK HOME.
Anti-Health Care Reform Protester Encourages Physical Violence, Use Of Firearms [TPMDC]
SEIU Gets Threatening Phone Call: "You're Gonna Come Up Against The Second Amendment" [Greg Sargent/The Plum Line]