Afternoon Nice Time: Rachel Jeantel Getting College Scholarship For Lettering In Awesomeness
News
July 16, 2013 03:31 PM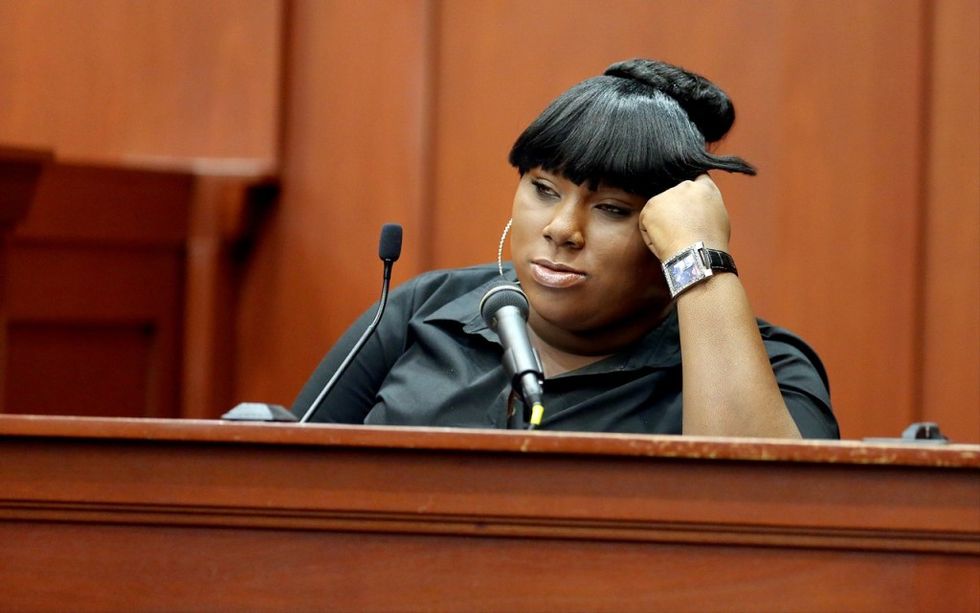 Intern Layla is here now. She is rad. She lives in Los Angeles and works at UCLA or some nonsense, and we have met her and she is Saudi and Somali and smart and softspoken and tall and beyooootiful. Try not to get us sued, jerks.
There have been a lot of public displays of racism and generally sickening behavior since the verdict in the George Zimmerman trial was announced on Saturday, so Yr Wonkette is thrilled to present you with one nice thing that has come out of the media circus trial. Rachel Jeantel, the young woman who was grilled by the defense about her friendship with Trayvon Martin and then promptly put on trial by the media for not meeting their standards of eloquence, was offered a full college scholarship by radio host Tom Joyner.
---
"If you want to graduate from high school, and go to an [historically black college or university], even if it's not in Florida but especially Florida, like Florida Memorial, Edward Waters or FAMU, if you want to do that, I want to help you do that," he said on his radio show Tuesday morning.
But wait! you are thinking. Perhaps it might be difficult to give Jeantel a college scholarship if she has not been admitted to a college. Well how about Tom Joyner will help her do that too, HENGHHH???? he also committed to helping Jeantel graduate high school first. "I will help you get tutors to get you out of high school, tutors to help you pass the SAT and I will give you a full ride scholarship to any HBCU you'd like."
Joyner's commitment to education is well-documented. The Tom Joyner Foundation awards full ride scholarships and supports Historically Black Colleges and Universities.
Would you look at that? Turns out there are ways to advance the black community that don't involve calling them amoral and fiscally illiterate!