Alleged Skeet Murderer Barack Obama Afraid Of Guns (Because He Is Gay)
News
January 30, 2013 09:30 AM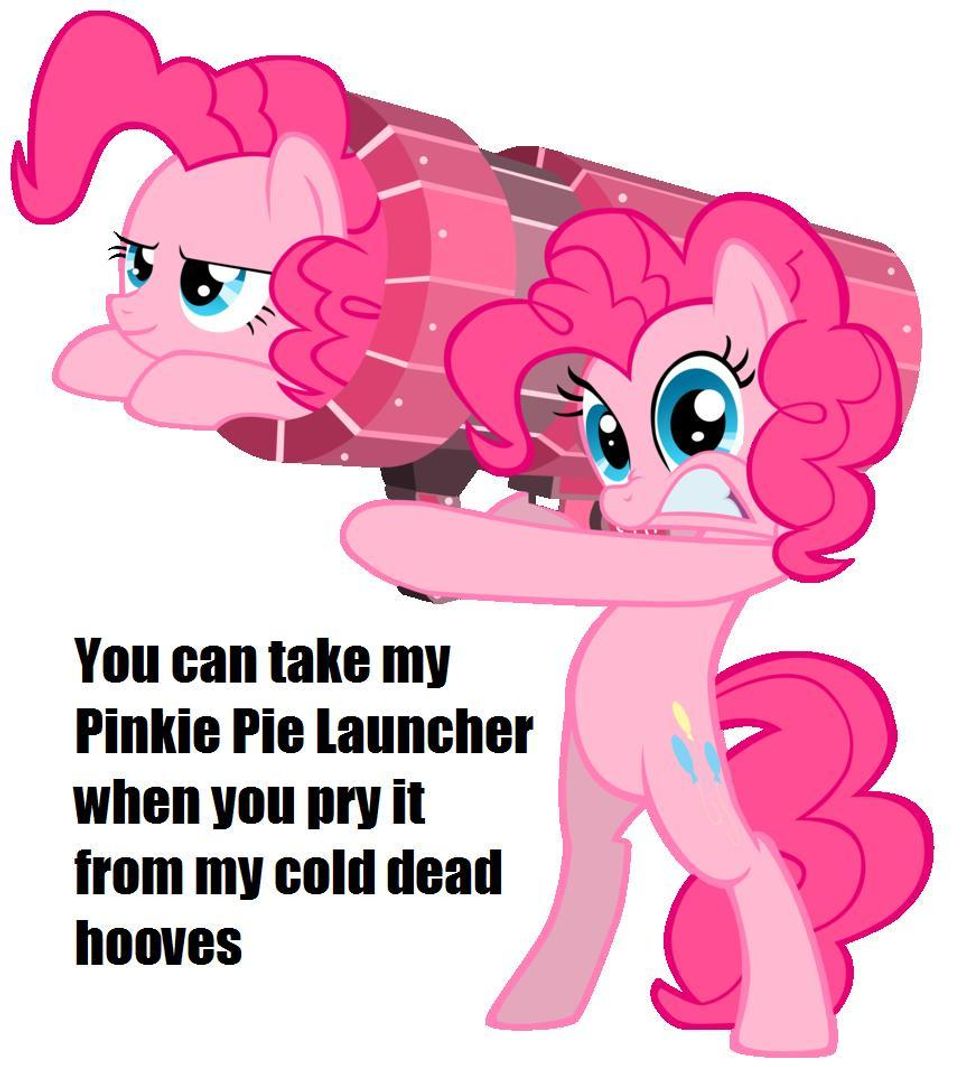 So, we were typing up a story aboutBarry Obama, Skeet Master, but then the new kid came along and just cold sent the Editrix a finished story about the very same thing, but no hard feelings new kid, because, hey, we're all on the same team, and you had yours finished first. Also, we know where you park your car. But anyway, one of the sources we were looking at was this nifty Atlantic piece about the Skeet Truthers and their underlying assumption about Barack Obama: Of course the Preznit doesn't shoot skeet, because he is a sissy liberal, and ergo, he is pants-pissingly afraid of guns. And oh, what a lovely link that RedState story turned out to be. Prepare yourself for some high-octane Crazy, boys and girls, as we look at the musings of one "John Liberty," who may have been aiming for a blogonym that suggested "patriot superhero," but ended up sounding like an evil Lectroid from Buckaroo Banzai.
---
Johnny Liberty starts out with some established true facts:
Not much is known about President Barack Obama other than his record in public office and general facts about his early years... Snippets of documentation reveal that he attended schools in Hawaii, Indonesia, Los Angeles, New York and Cambridge, though details regarding his passports, citizenship and academic performance are closed to the public.
Oh goody. Moar Vettening! We know absolutely nothing about this man who has written (he claims) two memoirs and had every detail of his life probed by a bunch of Nosey McSnoopypusses. BUT! Without knowing what his GPA was in 1983, how can we really know whether he is fit to lead?
More to the point, we do not know Barack Obama's reason for "bypassing military service," which is also very, very relevant:
It could have been because of his admitted frequent drug use, his disrespect for America, or just plain cowardice. Regardless, there is no public information available to support any claim that President Obama has even a minimum knowledge of firearms, military operations, martial arts, or any form of national or personal defense. In short, he knows nothing about guns or how to take personal responsibility for the safety of others.
Because really, what business do you have running a country if you haven't "humped the pig" through miles of jungle, or been in a firefight in Fallujah, or blown off half of your F-102 training days in the Texas Air Guard? Or at least taken a martial arts class? We have never done any of those things, and we will be the first to admit that we regularly let our child play with broken glass and wolverines. While texting.
World leaders who, by his own admission, helped to form his opinion of government's place in society explained in their writings that confiscation of firearms was necessary preparation for implementation of their dictatorships. Hitler, Mao, Stalin, and virtually every brutal dictator responsible for the deaths of millions of their own citizens first registered, controlled and eventually confiscated their citizen's guns.
Never mind the NRA "first they came for the assult rifles" boilerplate here; we are just wondering how this guy got from the "Obama is like Hitler / Mao / Stalin" meme to "Obama admits his philosophy of government is based on their writings." Dare we even ask? The next paragraph is worth quoting in full, for the full je ne sais whatthefuck of it:
There are three fears that we can assume Obama has regarding guns. The first is that he might hurt himself if he ever tried to fire one, even under the supervision of qualified instructors in a controlled range environment. They go bang and jump like frogs that need to be gripped firmly or they'll hop right out of your hand. Semi-automatic pistols can't be "limp" or "weak-wristed" or the slide may fail to travel fully to eject the spent round and load a fresh one in the chamber. The thought of confidently holding on to an exploding object probably scares the hell out of our President.
We are going to go out on a limb here and say that Captain Liberty thinks Obama is a big faggy gay faggot. With a limp wrist. We think that may be what he is getting at.
The second way in which Obama fears guns is, of course, because he worries that "free citizens will use firearms to violently defend their lives, property and rights." This fear, says Liberty Man, is "silly and unfounded," because the ONLY POSSIBLE SCENARIO in which people might recklessly use firearms would involve
the military, law enforcement and armed citizens working together to defend the nation against a small, pathetic band of progressive terrorists seeking to overthrow the Constitutional government.
Heaven knows, only "progressives" talk about "watering the tree of liberty" or preparing for a new civil war. We're pretty irresponsible that way.
And finally, the third reason, which from our admittedly somewhat beery perspective -- really, just try to read John Bieberty's screed without wanting to self-medicate -- seems maybe a bit incoherent:
The third fear Obama has regarding guns is a valid fear that directly confronts his political agenda. Gun ownership is a symbol of American freedom and rule of law. Each of the protections contained in the Constitution's Bill of Rights was placed there to ensure that the rights of The People would not be violated – any of them – individually or in whole. Obama seeks to violate many Constitutional protections through his legislative agenda, Supreme Court appointments, and Executive Orders. Therefore, all Constitutional protections stand in his way, including the right to keep and bear arms.

When Obama says gun control is necessary to protect school children and innocent victims, it's a lie. His only fear is for his political agenda. And he should be very, very afraid.
Seriously, did that make a lick of sense? Obama seeks to violate every part of the Constitution, as seen through the way he does unconstitutional things like asking Congress to pass legislation and appointing people to the Supreme Court? Does that mean British soldiers are going to be quartering in our homes, because if so, we really need to tidy up some.
In conclusion, Barack Obama, about whom we know virtually nothing, is a Hitler-admiring cowardly faggot who will impose his ruthless despotic will and strip us of our freedoms because he is simply terrified of us and our guns, but still tyrannical, and he has nothing to fear because only liberals would ever try to use guns to overthrow the government, so he had better watch out. Got it?
[The Atlantic / RedState]
Check out Wonkette on Facebook and Twitter and even on Tumblr. And if you have some crazy ideas about crazy ideas (how meta!), you can follow Doktor Zoom on Twitter, also, too.