Allen West Says Allen West Never Scared Any White People Because His Mom Was Not A Whore
News
July 22, 2013 10:21 AM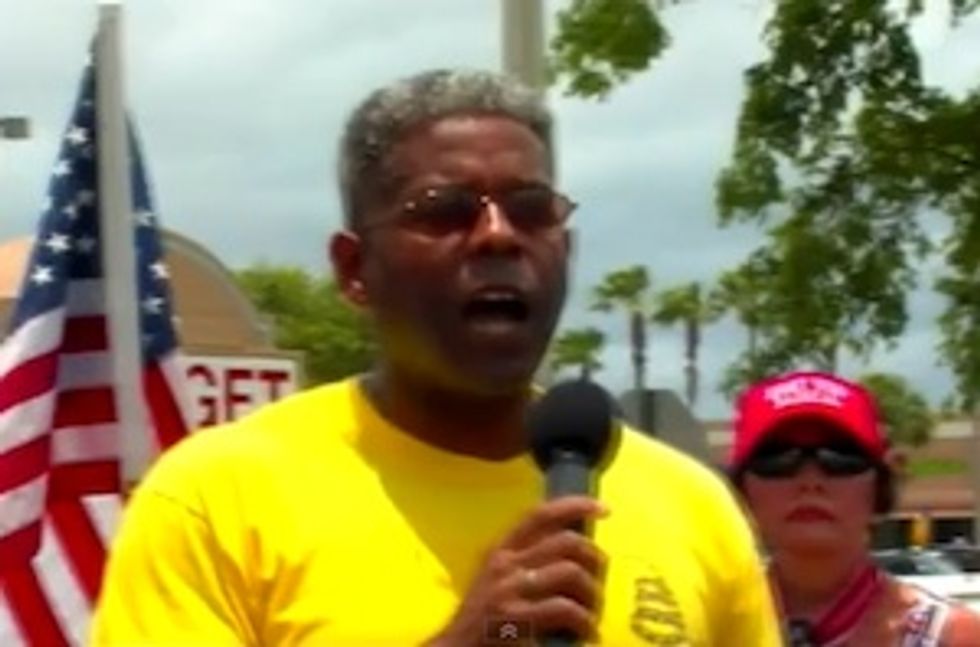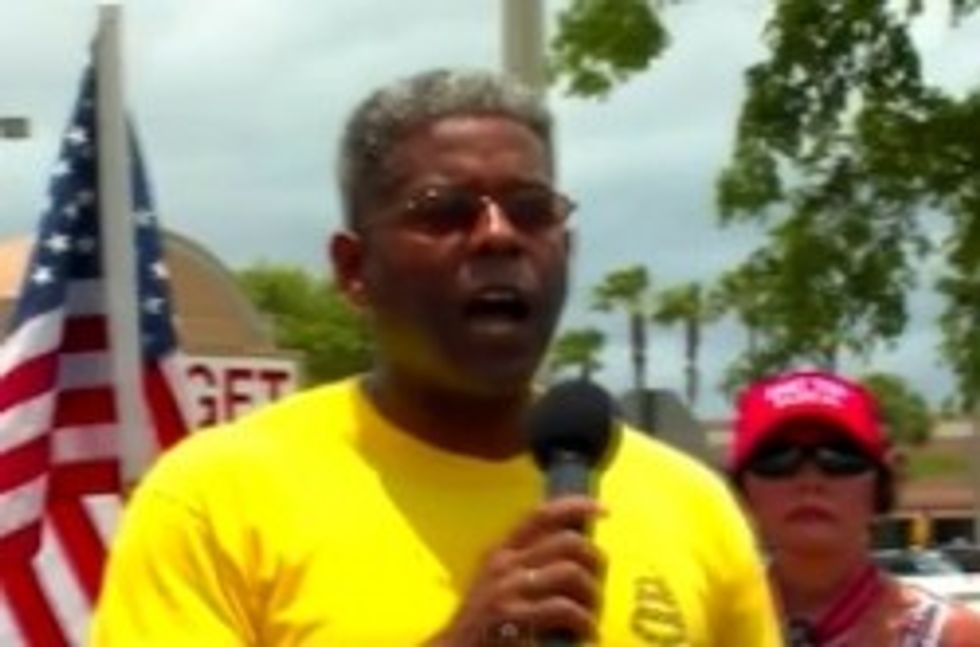 Following Barack Obama's speech Friday on the Trayvon Martin killing, former Florida Rep. Allen West just wanted to clarify that America doesn't have a racism problem, it has a scary black president problem:
---
"I am a black male who grew up in the inner city of Atlanta and no one ever followed me in a mall. I don't recall any doors clicking when I crossed the street. And I never had anyone clutching their handbag when I got on an elevator. I guess having two awesome parents who taught me to be a respectful young man paid dividends."
Let us breeze right past West's assertion that in his entire life nobody ever held their handbag tighter when Allen West walked into a room. Either Allen West is lying -- UNPOSSIBLE -- or he is not particularly observant, or there is a third possibility: that he was just a total Urkel who couldn't have stolen a white lady's phone if he tried.
Now let us move on to that very secret, subtle context, which we are sure you probably missed, because of how it was so subtle and hidden: Barack Obama's mom was a single mom whore! (Redundant, we know.) Lady Wonkers, are you single moms? Are your children criminals now? We are sorry, that is a shame.
Male Wonkers, did you have a single mom? Are you a criminal now? Well, you are reading Wonkette, so we'll go with "duh."
A++ single mom trolling, would troll single moms with Allen West again!
Oh, also there is maybe an essay to be written about a guy who doesn't recall ever being treated to any casual racism in his early life, but who also managed to see evidence of Muslim plots and racist attacks against Allen West everywhere, or at least any time he needed to send a fundraising letter. But he sure doesn't recall any white people ever giving him the stink-eye as he politely stepped off the sidewalk for them.
Then again, Allen West doesn't recall torturing anybody, either.