None
News
August 11, 2010 05:05 PM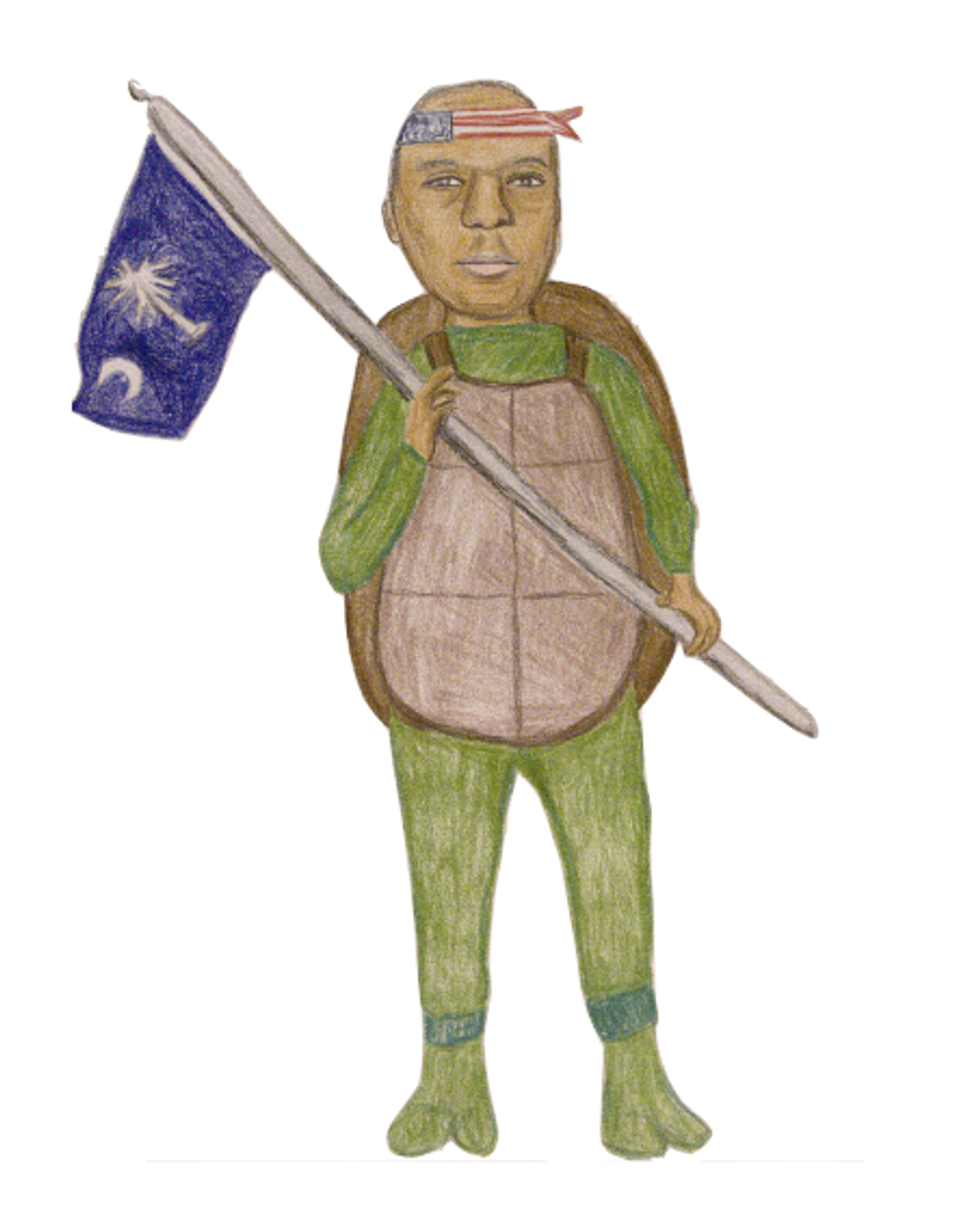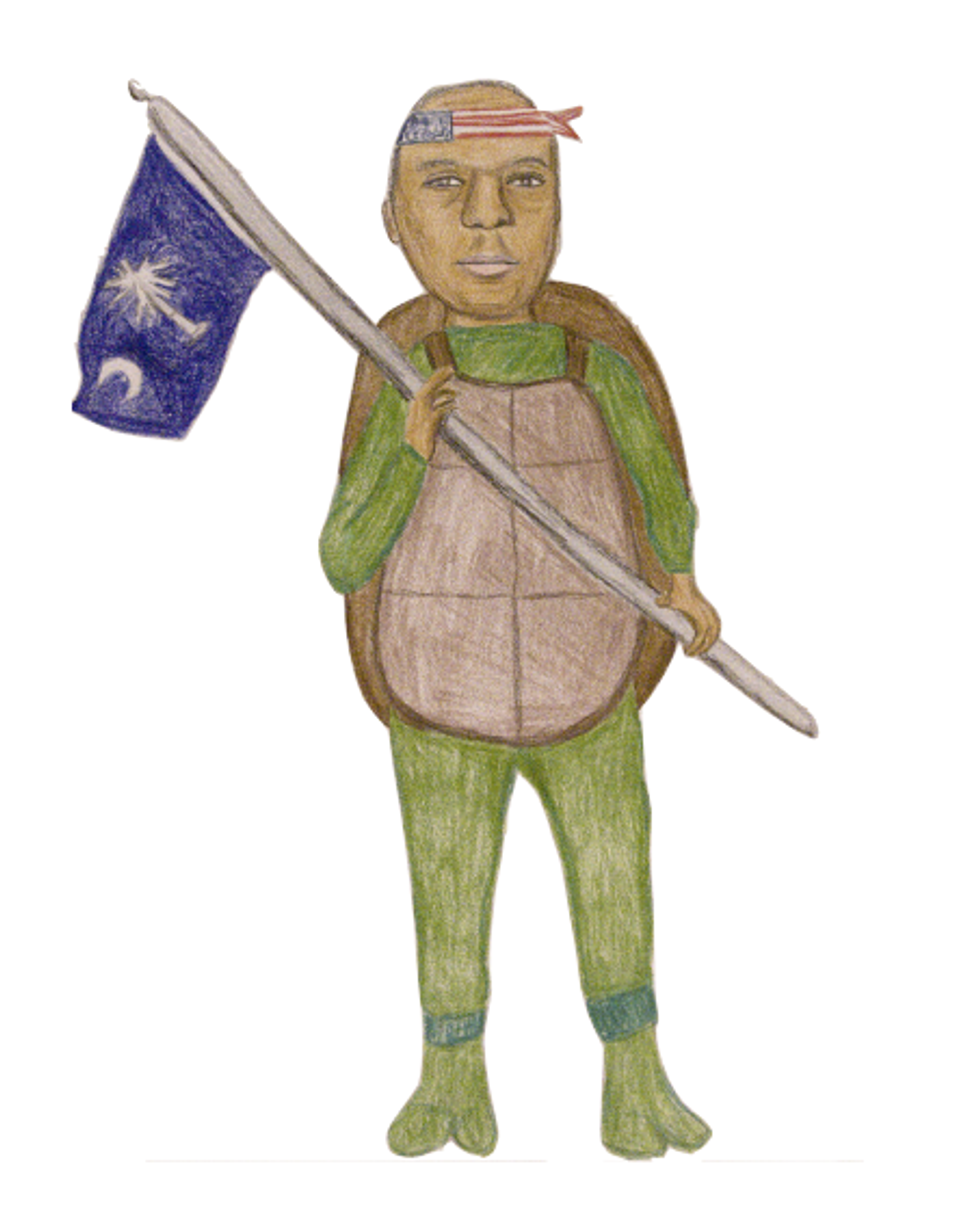 ALVIN GREENE REVEALS THE TRUE NATURE OF THE T-SHIRT DAO:
The following tale is what Alvin Greene news has been reduced to these days, as the wise man has withdrawn before he's elected in November. A South Carolinian named Owen Clary printed up 500 t-shirts that say "We don't make these things up!" over an outline of the state. And he sent one of them to Alvin Greene as a joke. The Way's response: "Clary says he got a package in return a week later. Inside was a green T-shirt that reads 'Greene Senate.'"
Tolerant, he seemed to be part of the world; towering alone, he could be checked by nothing; withdrawn, he seemed to prefer to cut himself off; bemused, he forgot what he was going to say. Therefore his liking was one and his not liking was one. His being one was one and his not being one was one.
[
AP
]