America's Hottest Politician Has Fantastic Website
News
September 26, 2008 01:11 PM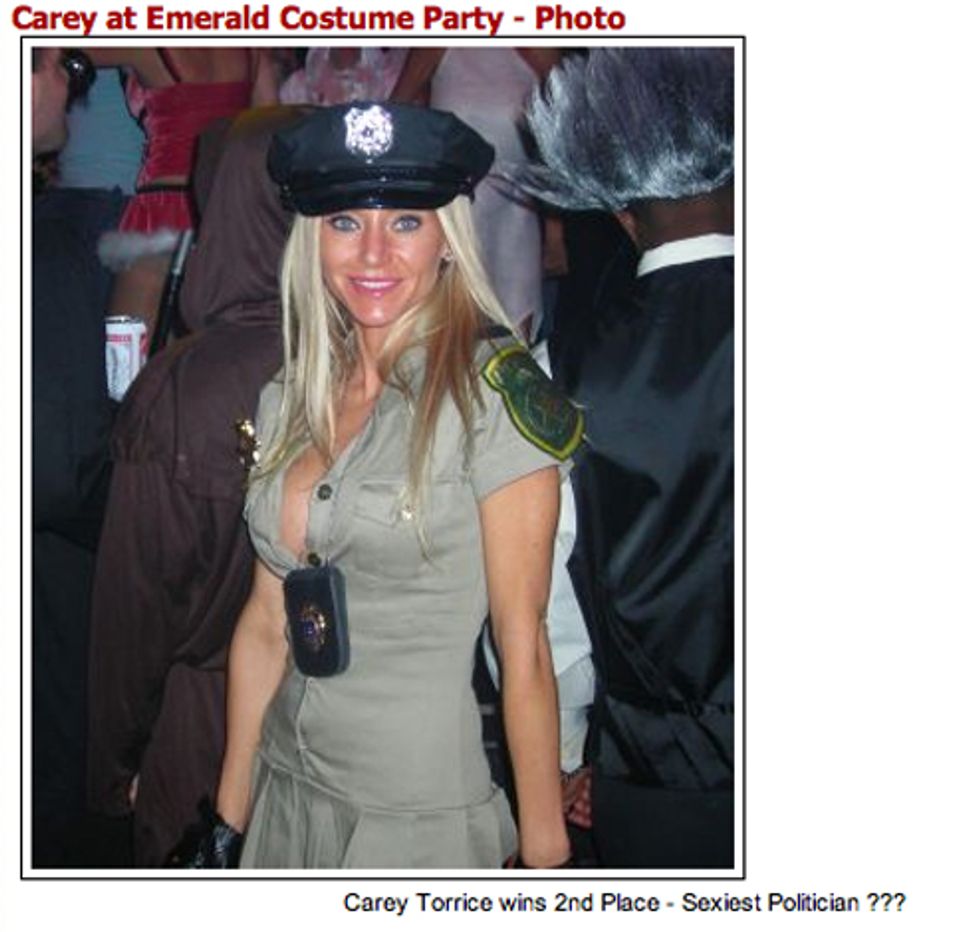 Oh look it's Carey Torrice, County Commissioner in Macomb County, Michigan! Some e-mail we just got, completely unrelated, tells us that Macomb County is a bellwether for the state. Important! And Carey Torrice, who recently won TMZ's search for America's hottest politician, pretty much runs it. And yet, despite having a hot piece of ass as County Commissioner, Macomb residents are complaining about the TMZ article, which "has featured photos taken from Torrice's own Web site that show her in various sexy costumes." Well then! Let's check out Torrice's website shall we?
---

So she was in some movie at some point, and it kind of screams "straight-to-video" and probably no one has ever seen it because why? Right. This is kind of awesome though. "Look at me, Carey, with my legs brutally sawed off and pools of blood collecting!" HA HA HA WHEEE!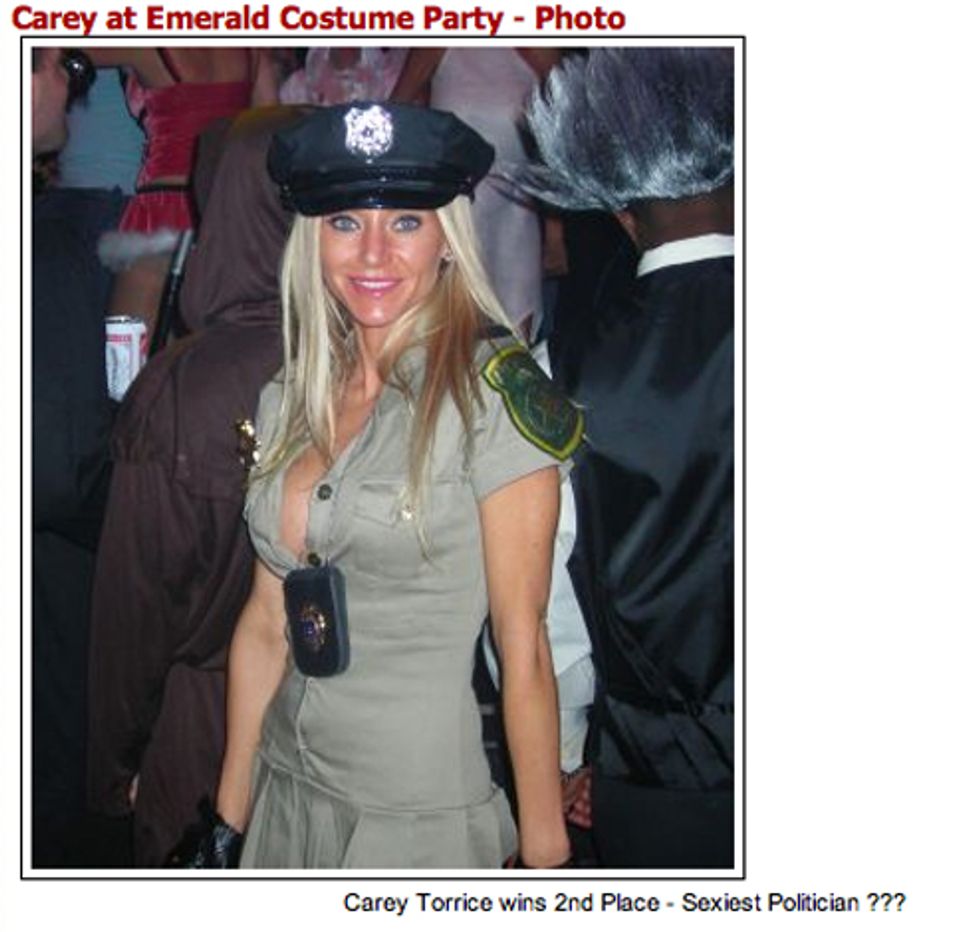 Ah well there's a boob.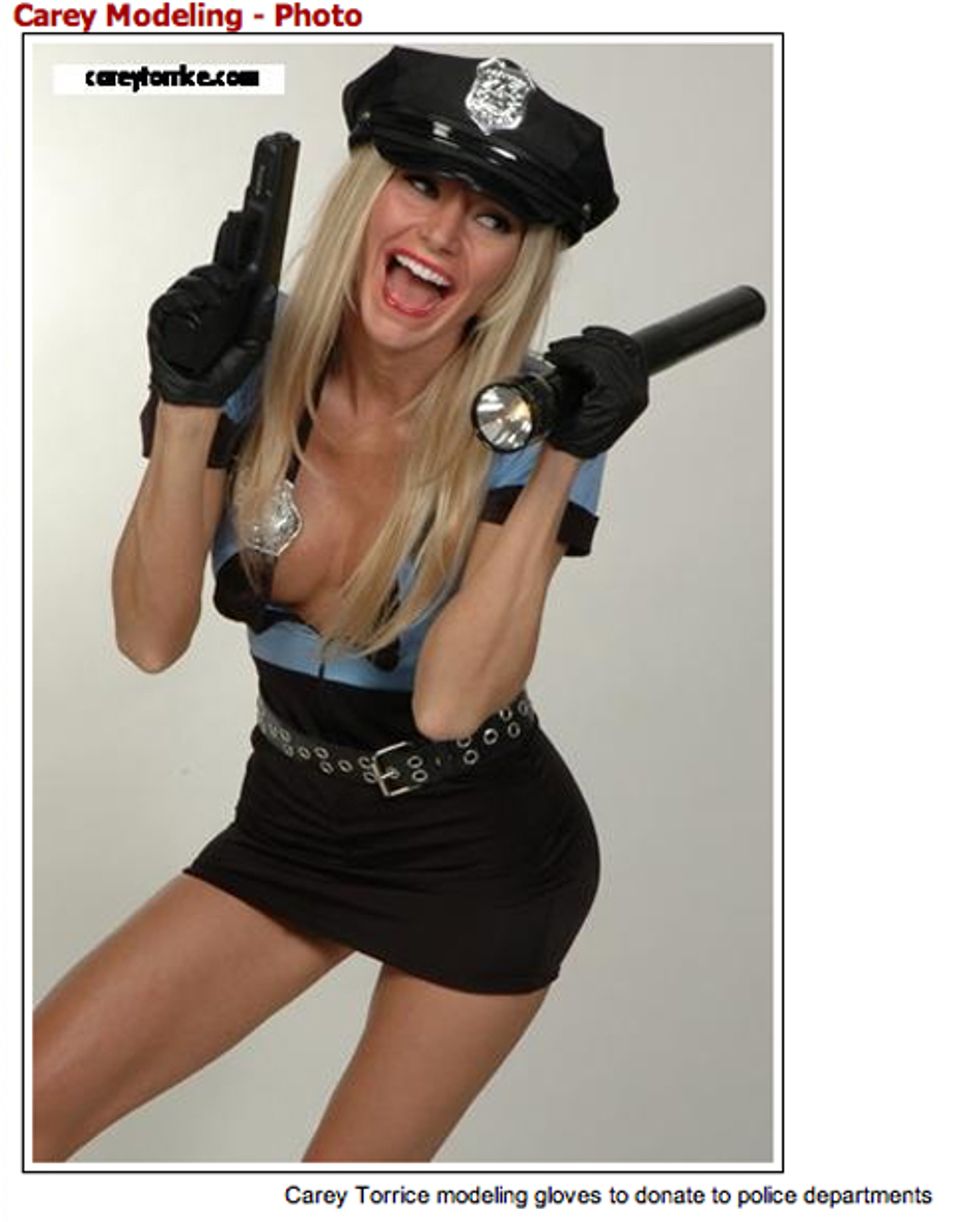 "Modeling gloves." Is that what the kids call it these days?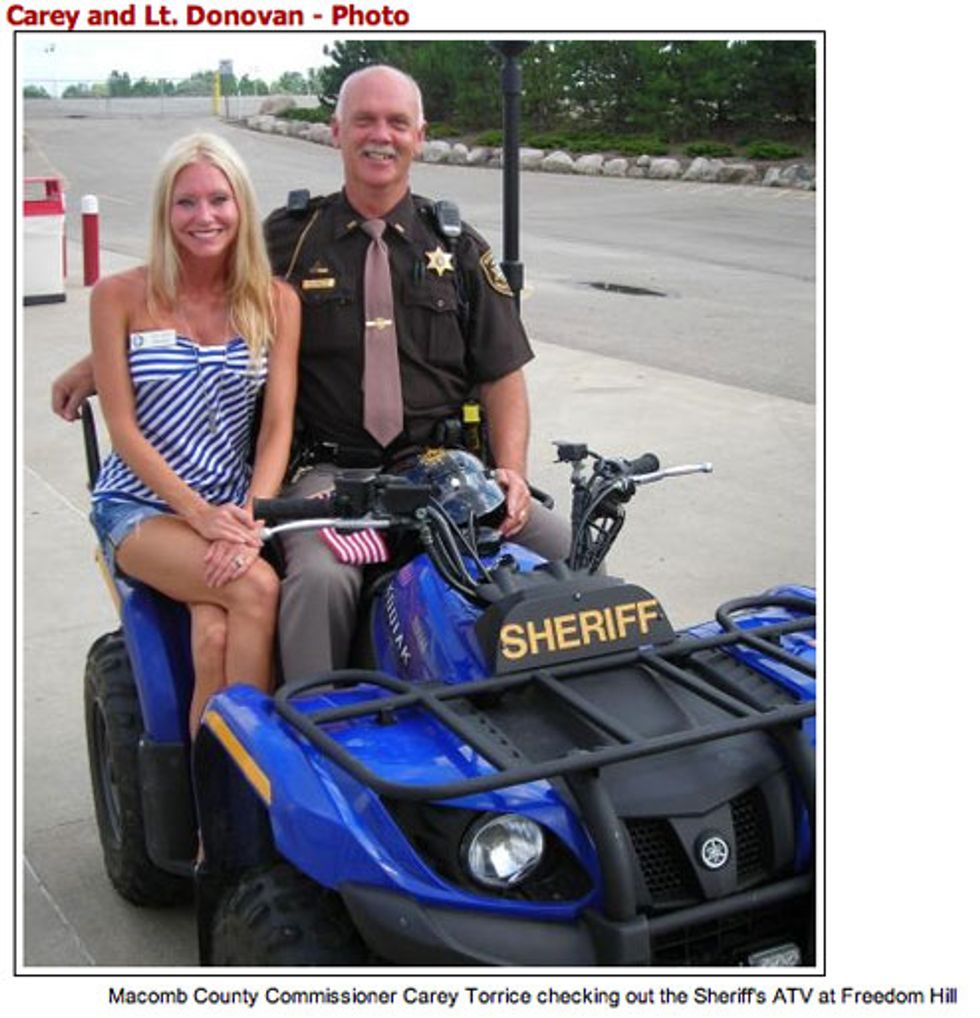 LIEUTENANT DONOVAN!!! He's so hot she probably does him a lot. Look at him cover his boner with his police helmet. Why even bother?
Re-elect Carey Torrice! She's a star.
Angry residents jeer 'Hot Politician' Torrice at Macomb board meeting [Detroit News]