Independence Day, Wonkabout Style
News
July 02, 2009 12:42 PM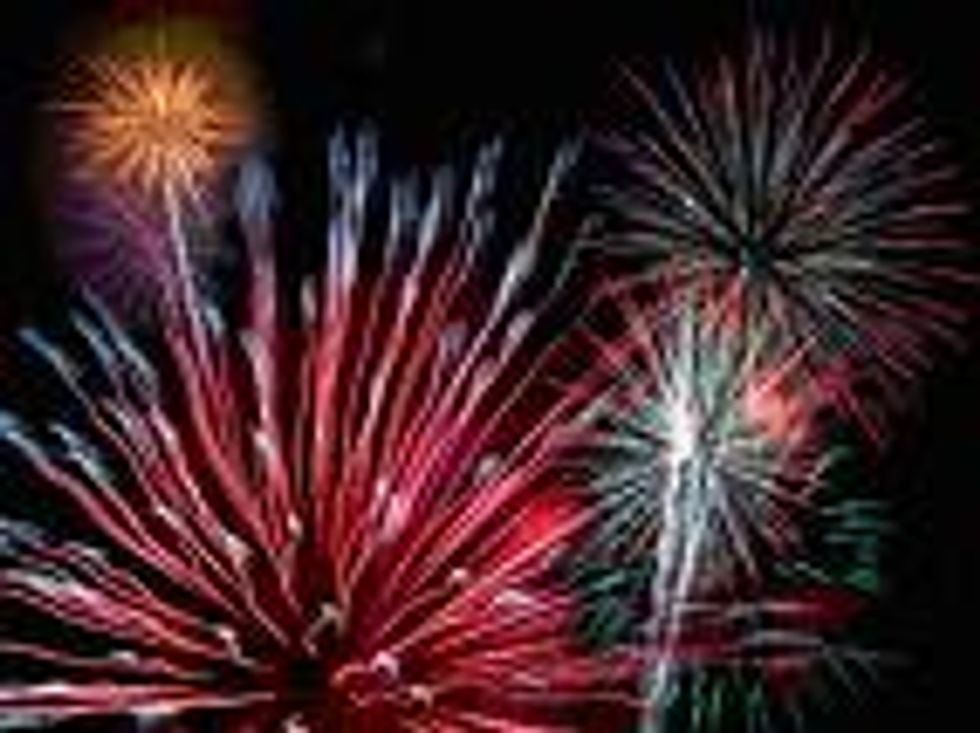 This Independence Day is going to be amazing because our savior, Barack Obama, is in the White House, and therefore America is once again a country worth celebrating! Follow our Do's and Don'ts to make this July 4th the most enjoyable than any since 1776.
---
DO:
Check out an outdoor pool party, especially one that involves copious amounts of food and alcohol. On Saturday, July 4 head to the Capital Skyline Hotel for 'Fat Camp,' an afternoon of bacon, beer, sparklers, DJs, and eating contests, sponsored by the Brightest Young Things, folks who are known for being frighteningly skinny. Admission is $10 and there will also be plenty of food and drink specials.
Eat and drink a lot of Independence Day themed food.Charlie Palmer Steak is hosting an indoor block party complete with a roasted pig, passed hors d'oeuvres and a chocolate fountain (!!!). Cost is $45 for adults and it runs from 4:00-8:30PM. Another good option is Tabaq Bistro, which boats an incredible rooftop. They are serving a four-course meal for $95. Other dining options include the Beacon Bar and Grill, which also has a great rooftop, Asia Nine for an Asian style BBQ, or Cashion's Eat Place for gourmet crabs at a reasonable price.
Enjoy the National Independence Day parade. You are, after all, in DC, the nation's capital, so it's worth it to take advantage of some of the authentic celebrations. The parade starts at 11:45AM at Constitution Ave and 7th Street and travels to 17th Street.
Look at the life-sized cheese carving of Abraham Lincoln while munching on free Cheez-It crackers. Some people have way too much free time.
Push people using Segways. There will be lots of tourists in the District this weekend and if any of them happen to be on two-wheeled, self-balancing electric people-moving devices, you have our permission to stand in their way. Those things should be banned from the planet.
DON'T:
Use the metro. For lack of a better way to put it, it's a killing machine (too soon?), plus it will be packed with tourists wearing their new 'FBI' shirts and playing with dinky American flags.
Go to the Mall. It will be crowded with said tourists and you can't bring alcohol, at least not legally. If you do go, get there really early (gates open at 3), and bring sustenance. The On The Fly food cart will be at eight different locations around the Mall, and we're sure the Fojol Brothers will be out there as well. The annual concert that leads up to the fireworks starts at 8PM and is hosted by Jimmy Smits of NYPD Blue fame! The fireworks start at 9:10PM and last for exactly 18 minutes. Please don't say 'oo' and 'ahh' every time a damn firework goes off. A firework is a firework is a firework and your commentary is unnecessary.
Lose a digit attempting to launch fireworks yourself. If you show up at work on Monday without part of a finger, everyone will know why. Which reminds us, avoid Columbia Heights. If you think the "transitioning" neighborhood is normally a bit dangerous, the place turns into a war zone on Independence Day.