Anderson Cooper Gets Daytime Talk Show, Ladies
News
September 30, 2010 01:06 PM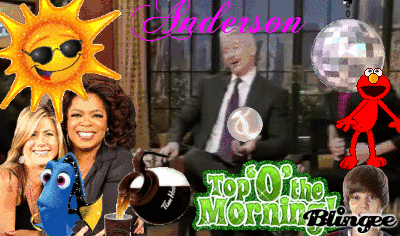 Anderson Cooper is keeping his job at CNN, at least until Larry King shows up at his studios with a gun and Cooper decides it's no longer worth it to interview terror-baby activists and hilarious homophobe assistant attorneys general. But he isalso getting a daytime talk show, because why not? You know how Anderson Cooper always gets that cringe face when he's forced to talk about sensationalist celebrity pablum? That's how it's going to be for an hour every day, as he reads off Gawker posts about how totally gay he is to the audience and tries to keep the nation's unemployed, retirees, and homemakers from killing themselves.
---
The untitled show will be topical, covering "social issues, trends and events, pop culture and celebrity, human interest stories and populist news," the company said in a news release.
And Coop will wear pretty outfits? On the teevee? For the ladies at home?
Warner Bros. will be shopping Mr. Cooper's program to prospective stations in the weeks ahead. Stations are busy rebuilding their daytime schedules in light of Oprah Winfrey's plan to end "The Oprah Winfrey Show" in September 2011, which leaves a major hole in the schedules of her partner stations. Most of those stations are replacing Ms. Winfrey's show with "The Ellen DeGeneres Show," "Dr. Oz" or a local newscast. In many cases, that means the shows are shifting to new time slots, creating vacant spaces that Warner Bros. hopes to fill with Mr. Cooper's program.
Sounds like a plan! All Anderson Cooper needs now is a comedy sidekick. He could probably lure that Plinko board away from the Price Is Right, if the price is right. Now that would be a sidekick. [NYT]