Angry Old Man At WND Pretty Sure That NAMBLA Is Going To Take Over The National Cathedral
News
July 02, 2014 11:15 AM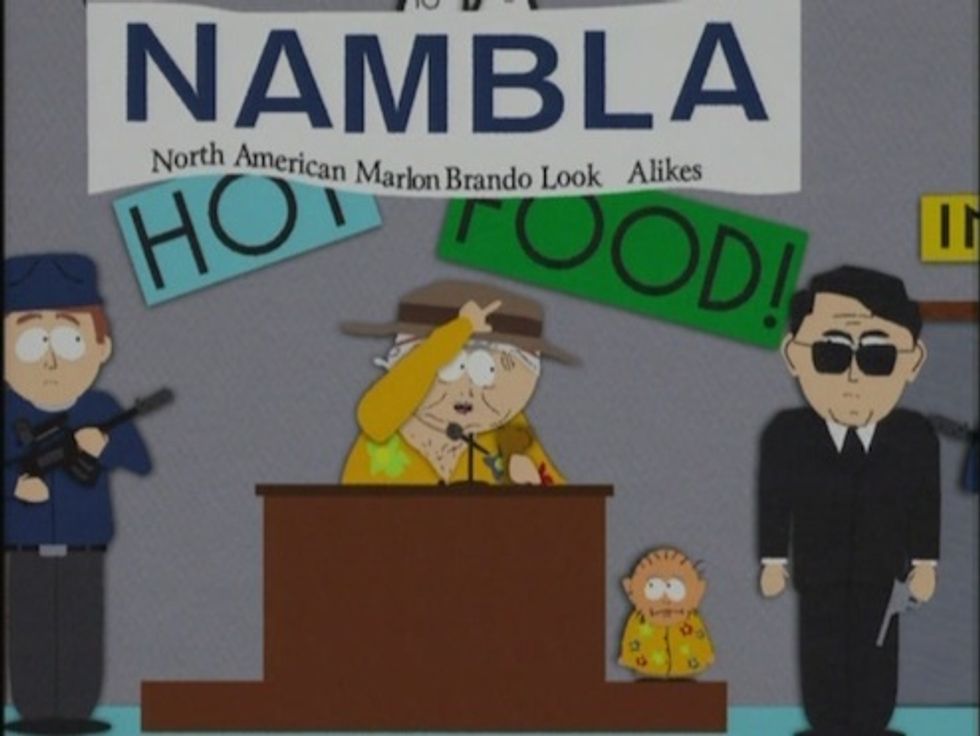 We thumbed through our archives and realized we really don't pay enough heed to the comedy stylings of Les Kinsolving over at WND, and that's a crying shame, because he has the slightly-unhinged yet wholly cranky anger that only the elderly can really deliver, and oh my yes is he mad at the gay people and the transgender people and the everyone who is not Les Kinsolving people in a delightfully train wreck-y get off my lawn sort of fashion.
---
Two Sundays ago, Reverend Cameron Partridge, a transgender man who is the chaplain at Boston University, was the guest preacher at the National Cathedral, marking the first time a transgender priest had filled the pulpit there. The ever awesome Gene Robinson, the first openly gay Episcopal bishop, presided as part of a celebration of sin Pride month. For the not bigoted or angry octogenarians among us, this was a cool occasion, but for good old Les, it was something to seethe about for a full week before finally un-seizing enough to write about it, at which point so much wrongheaded thinking just fell straight out of Les Kinsolving's head.
Along with polygamy and polyandry, when can we expect the National Cathedral to speak out in protest of the persecution and prosecution of pedophiles – especially older men who love to satisfy their sexual longings of teenagers or even younger than that?

Wasn't the existence of NAMBLA, the North American Man/Boy Love Association – and the invitation for these child molesters to march with their small-boy comrades in homosexual parades in both Boston and San Francisco – a justification for tolerance?
You know that sound on teevee shows where there's a record scratch sort of SCREEEEECCCHHH to show surprise or confusion? That is the sound our collective Wonket head hears when reading that. There's just so much wrong to parse, but let's just go straight to praising Kinsolving for really kicking it old school by worrying about mythic monster under the bed NAMBLA. Everyone else is worried about gay marriage, which is at least a thing that many people wish to participate in, while NAMBLA is a thing that the gays and everyone else that is not actually in NAMBLA disavowed long ago. Les is just getting started though. Let's watch him go!
I've seen reports that 30 alternative sexual orientations are federally protected by the so-called Matthew Shepard Hate Crimes Prevention Act, S. 909, and the Local Law Enforcement Hate Crimes Prevention Act, H.R. 1913.

This would include coprophilia, incest, urophilia, exhibitionism and klismaphilia.
Funny, but you can resolve whether that law says that by just looking it up. Nope, nothing there about anything remotely resembling necrophilia or bestiality either, both of which are things one Les Kinsolving is also very concerned about.
Speaking of looking it up: klismaphilia is when you receive pleasure from getting an enema, which is something that we, unlike Les Kinsolving, have no philosophical objection to as a practice between consenting adults, though we would probably find it a bit much in the pulpit of the National Cathedral.