Anti-Gay Activist Pastor Allegedly Caught Masturbating At Public Park
News
March 01, 2011 10:58 AM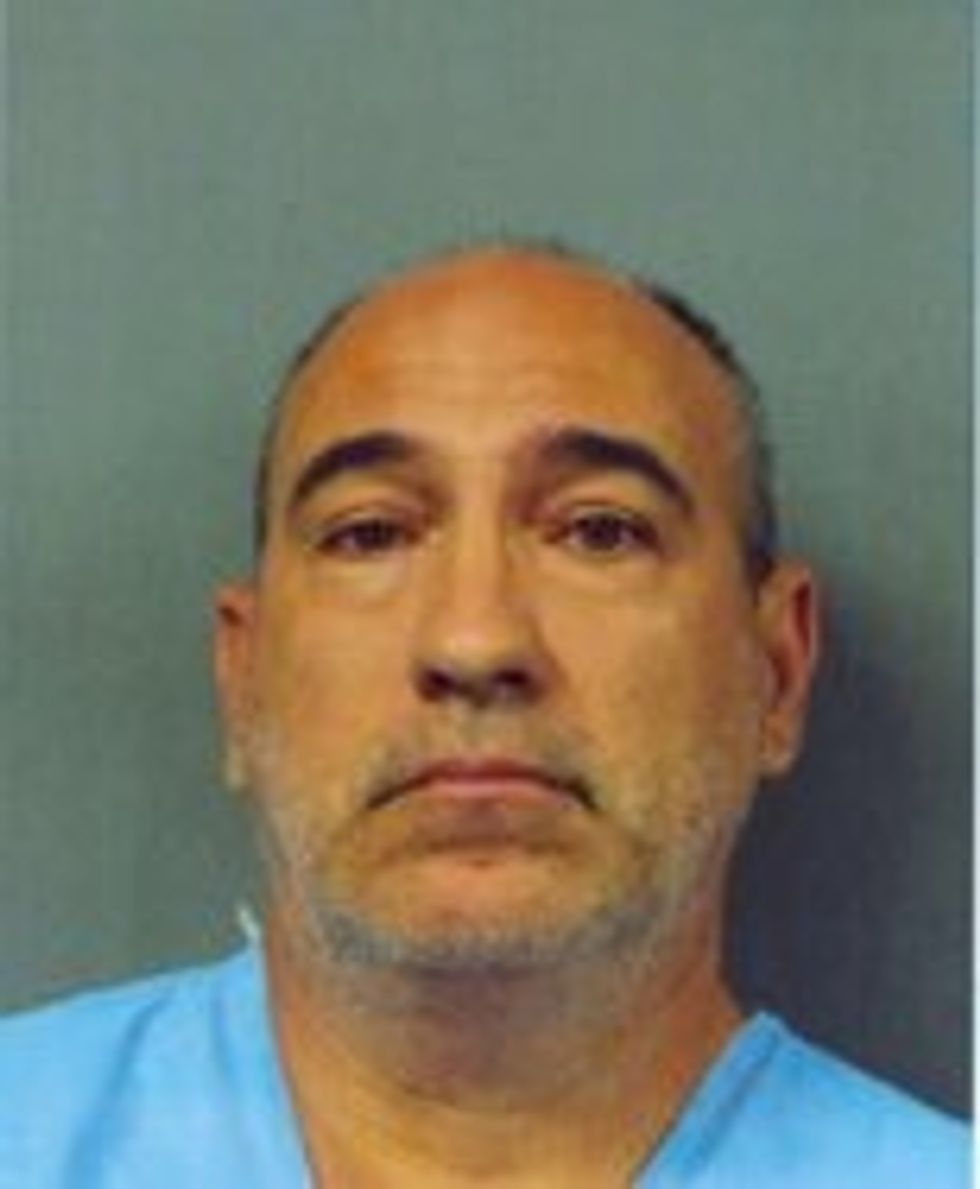 Rev. Grant Storms is apparently well known in New Orleans for wearing stupid Bible-American-flag t-shirts, donning ridiculous 1980s pedophile/hipster glasses, and walking through Southern Decadence, the city's annual gay festival, with a broom. Apparently, though, he does not do this during the city's annual boob festival, Mardi Gras, so it's the gays he has a problem with, not sex in general. Unfortunately for this preacher man, he wasarrested at a public park Friday after two witnesses say they saw him sitting in his van "looking at the playground area that contained children playing, with his zipper down," masturbating. An alternate lifestyle, if you will.
---
And now for the terrific alibi:
Storms told deputies he was having lunch at the park when he decided to urinate using a bottle instead of the restroom, the report said.
AIRTIGHT.
Look, we understand this man is sexually attracted to playground equipment. Some people are! We're all different! But if he wants people to respect his unrequited love for merry-go-rounds, he needs to respect their love for members of the same human gender.
Also, why masturbate at the park during the day if you're turned on by playground equipment? It's covered with children, blocking one's view of all the playground equipment's naughty bits. If one comes at night, when nobody is around, one can probably have sex with all the playground equipment one wants. It's almost like this guy was attracted to the children.
But we should be careful we don't hold this arrest against people who are attracted to playground equipment as a group. Many lead quiet, upstanding lives and have compassion for gays and their struggle for equal rights. [Times-Picayune]