Anybody Want To Read Another Book By This Shameful Sellout?
News
August 06, 2009 01:05 PM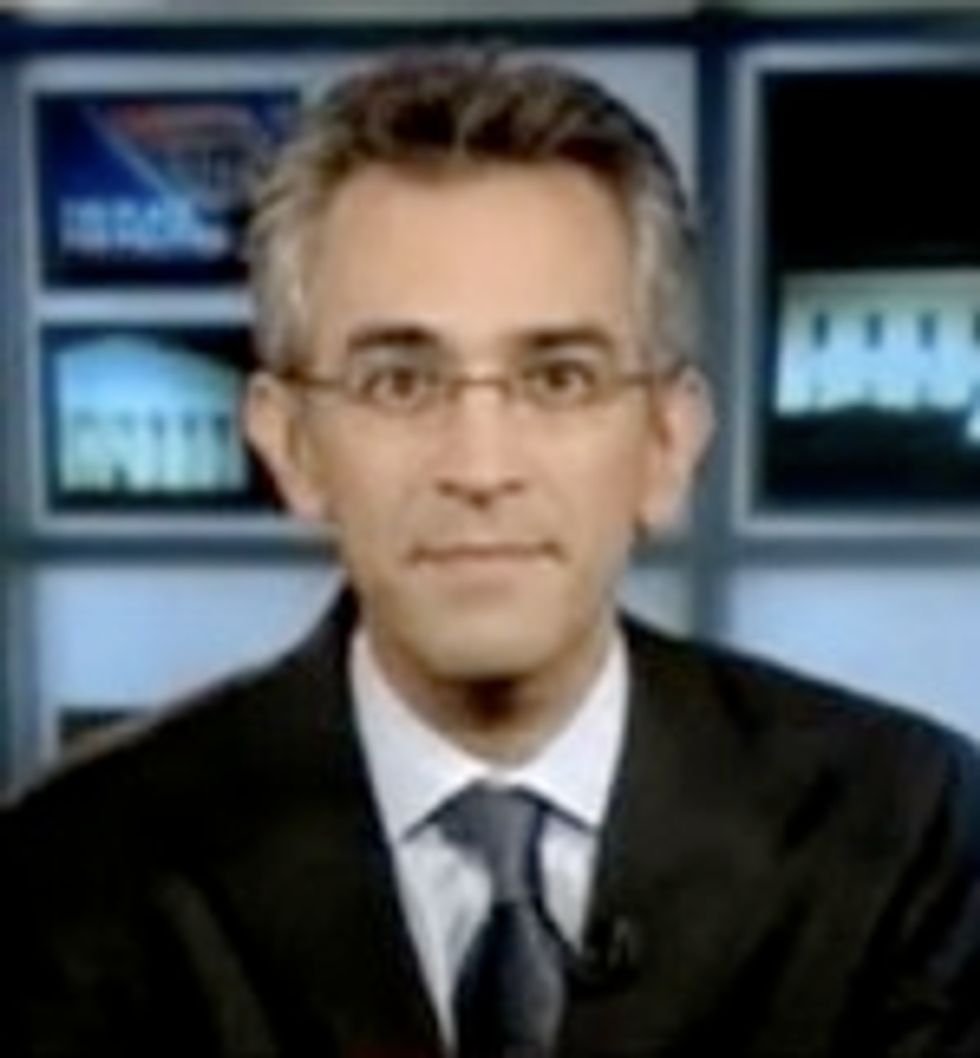 Richard Wolffe, the formerly esteemedNewsweek journalist who everybody hates now because he works at the PR outfit of a couple of former Bush shills when he's not pushing his Obama hagiography or playing Keith Olbermann on the teevee, has another book to sell! Would you like to buy it?
---
The answer is NO, because nobody wants to read another book by this guy; certainly not another "Barack Obama is my best friend and he tells me all sort of important secrets" sort of book. Wolffe is apparently "considering" a number of different options for his next project, including perhaps a book that shows 30 insidery days inside the insider's White House.
Also, it appears that a few months ago Richard Wolffe was a bit of a dick to Ben Smith, which is just uncalled for.
This perceived closeness hasn't come without its costs. Back in June, Ben Smith reported in Politico that Wolffe had strained his relationships with his Newsweek colleagues, who believed that he had withheld his best material, including news that Obama had a secret meeting with Reverend Jeremiah Wright, from the magazine's pages (despite the fact that Newsweek spent $170,000 flying Wolffe around the country to campaign events). Wolffe reacted bitterly to Smith's piece. According to three sources familiar with the exchange, Wolffe confronted Smith in Washington's Union Station. Wolffe at first waved to Smith, who was seated upstairs on the balcony. Wolffe, killing time before boarding a train, then flipped open his laptop and began to read the Politico piece. Upon finishing the story, he approached Smith and accused him of being jealous of his media attention. "What do you have against me?" Wolffe asked, according to one person familiar with the matter. Smith declined to comment.
Once you fuck with a Smith, your name is MUD in this town.
Wolffe at the Door [The New Republic]