AP Retracts Story Claiming Terry McAuliffe Did A Fraud Because He Did Not Do The Fraud
News
October 10, 2013 12:05 PM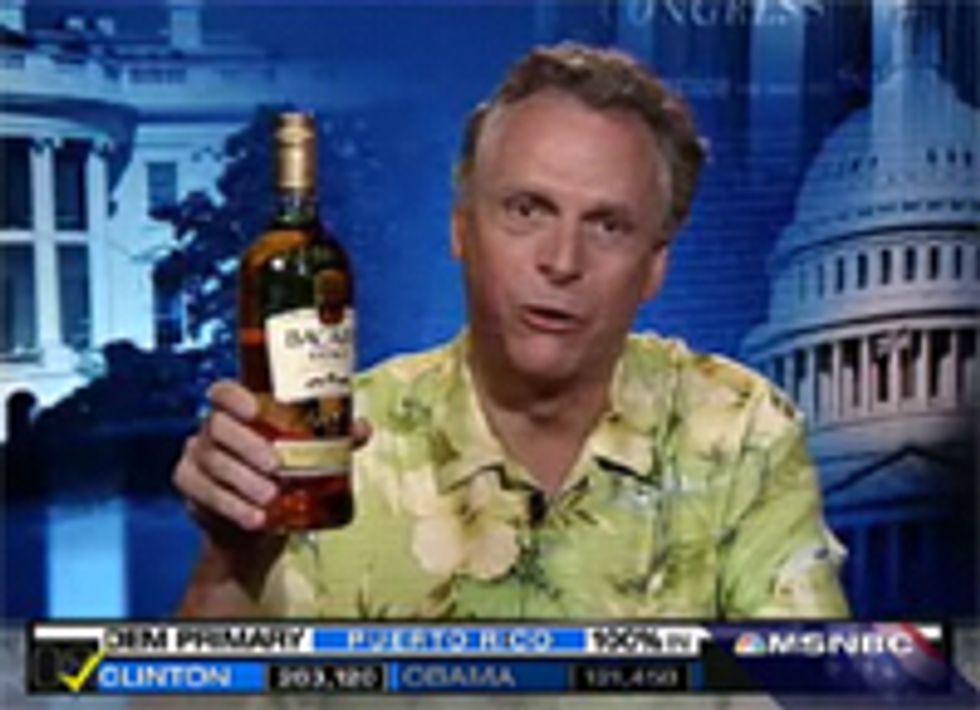 It's perfectly understandable how someone might see the initials "TM" on a legal document and instantly think "candidate for governor of Virginia and former Clinton jerk Terry McAuliffe!" and then write a widely circulated story about how Terry McAuliffe did all the crimes, ever -- that is, if "someone" was in the habit of cashing checks signed by Ghost Andrew Breitbart or some such "person." However, we did not expect this kind of behavior from the Associated Press.
---
Well! Guess who's got two thumbs and is naive?
Word of this Shakespearean misunderstanding first came to us from Lawyers, Guns & Money; shame on them, though, for getting us excited with this line:
PolitiFact rates the original AP story "mostly true." I mean, they got the initials right, what do you want?
It's a good joke but PolitiFact actually rates it "a personal God quaquaquaqua with white beard quaquaquaqua outside time without extension who from the heights of divine apathia divine athambia divine aphasia loves us dearly."
But! Would you believe that the best reporting we read on this came from Hot Air? They added context like mofos, including the fact that Terry McAuliffe really did have ties to the scammer dude, Joseph Caramadre, who is "now imprisoned for receiving death benefits on annuities secured on terminally ill people without their knowledge." Here's a statement from McAuliffe's campaign that doesn't make us feel queasy at all:
"Terry was one of hundreds of passive investors several years ago and had no idea about the allegations against the defendant – who, at the time, was widely respected by business leaders and elected officials," said spokesman Josh Schwerin. "The allegations are horrible and he never would have invested if he knew he was being deceived."
Actually, we buy that; he probably wouldn't have invested... he's running for office, for Pete's sake!
And here's the text of the original AP article as it ran on USAToday.com. No hedging at all; the headline was: "Documents: Va. gov. candidate misled investigators."
Hmm... AP, AP... where have we seen... Wait! That must be "Argentine Pope!" Why is Pappy Francis personally lying about all the Democrats? Abortions, probably.