Arizona Court Orders Gay Haters To Draw Dicks All Day
lawsplainer
June 07, 2018 04:00 PM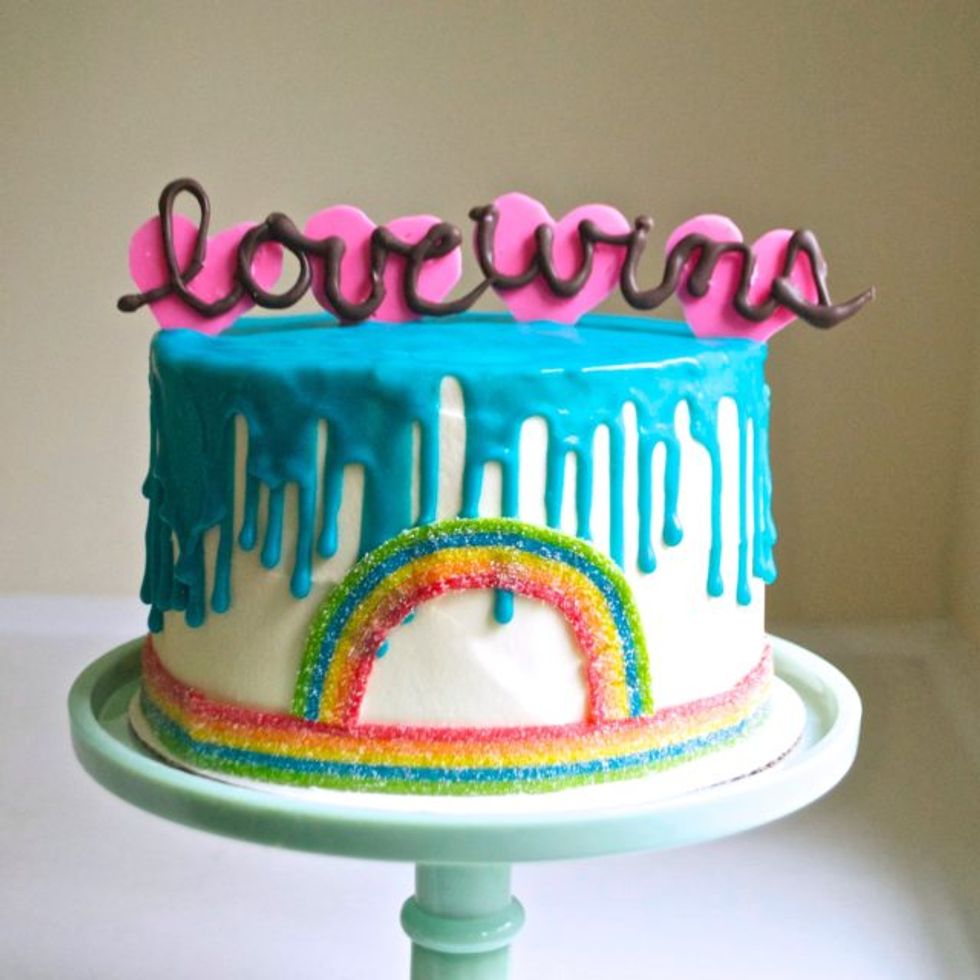 Karma's a bitch, ain't she? Today an Arizona appellate court relied on Tuesday's SCOTUS ruling in Masterpiece Cake Shop to tell a couple of God-bothering calligraphers to quit whining and just write the damn Adam and Steve invitations already. And, irony alert, most of legal reasoning comes from a Bush-era decision forcing colleges to let military recruiters on campus despite their anti-gay bias.
---
LOLOLOLOL!!!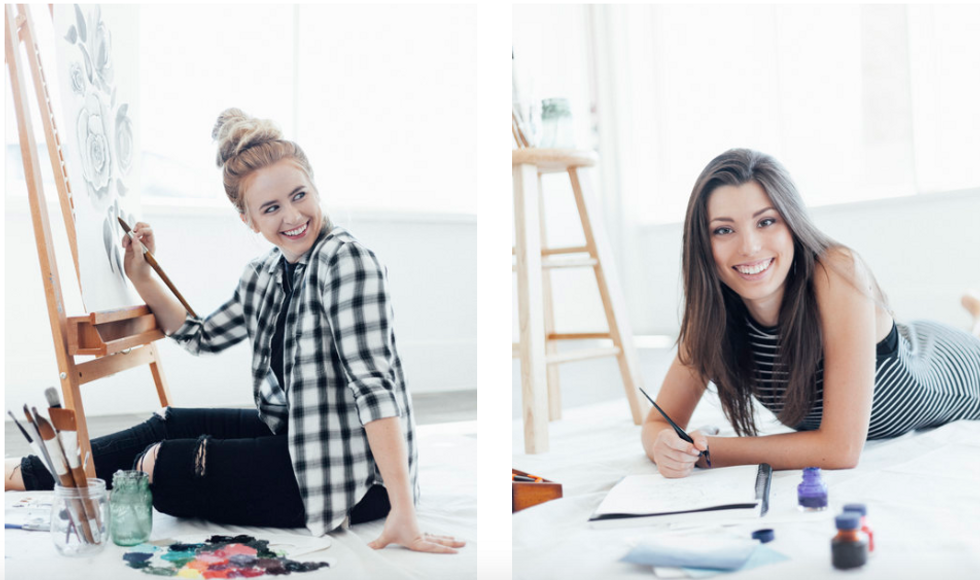 Nice plaid shirt
Meet Brianna Koski and Joanna Duka. Cute couple, huh? Oh, we are silly today! No, Koski and Duka hate The Gays worse than Times New Roman. These ladies run a custom wedding-swag shop in Phoenix called Brush & Nib, and they know in their pure, not-even-bi-curious hearts, that Jesus cries when people who don't make penis-vagina sex get nice place cards. Did Bruce and Mark come in regaling these oppressed calligraphers with stories of that sweaty summer they met in Provincetown? Not clear! But the City of Phoenix passed this ordinance:
It is unlawful for any owner, operator, lessee, manager, agent or employee of any place of public accommodation to directly or indirectly display, circulate, publicize or mail any advertisement, notice or communication which states or implies that any facility or service shall be refused or restricted because of race, color, religion, sex, national origin, marital status, sexual orientation, gender identity or expression, or disability or that any person, because of race, color, religion, sex, national origin, marital status, sexual orientation, gender identity or expression, or disability would be unwelcome, objectionable, unacceptable, undesirable or not solicited.
So Koski and Duka couldn't even post their "NO HOMO" sign on the wall. They had to make do with heavy sighs and disapproving glances to get their message across to Pat and Kris. ALLEGEDLY.
Obviously, this oppression was too heavy for these Jesus-calligraphers to bear, so they sued the City of Phoenix for violating their rights of free speech and exercise of religion. Koski and Duka got their hetero asses handed to them at trial, and Wonkette was on the case!

Well, ladies, time to lube up your pens, because the court just ordered you to start engraving those custom penis place cards if you want to continue to run your business in Phoenix.
You get a dildo! And you get a dildo!
Even better, this opinion appears to have been mostly written before Masterpiece was released this week. In fact, it relies squarely on Rumsfeld v. Forum for Academic & Institutional Rights, Inc., a 2006 case that forced colleges to allow military recruiters who discriminated against gay people on campus. If the universities have to send an email saying, "The Coast Guard will be in the quad this Tuesday," then these ladies will survive the horror of having to write "Nathan and Jeremy" on a wedding invitation. As the Arizona Court reasoned,
Simply stated, if Appellants, as an economic entity, want to operate their for-profit business as a public accommodation, they cannot discriminate against potential patrons based on sexual orientation. It bears repeating that Section 18-4(B) regulates conduct, not speech. Accordingly, the conduct at issue is not the creation of words or images but the conduct of selling or refusing to sell merchandise -- either pre-fabricated or designed to order -- equally to same-sex and opposite-sex couples. This conduct, even though it may incidentally impact speech, is not speech. Further, allowing a vendor who provides goods and services for marriages and weddings to refuse similar services for gay persons would result in "a community-wide stigma inconsistent with the history and dynamics of civil rights laws that ensure equal access to goods, services, and public accommodations." Masterpiece Cakeshop, Ltd., slip op. at 10.
WOMP WOMP.
And about this tweet, which The Idiot posted a mere ELEVEN HOURS after the Masterpiece decision was released:
Big Supreme Court ruling for Baker just out!

— Donald J. Trump (@realDonaldTrump) June 5, 2018
Let's put aside the fact that the baker in this decision was named Phillips -- this is a nicetimes post, and we're not going to parse that nitwit's logorrhea! Turns out, this narrow decision has been used to bolster the rights of gays and lesbians to equal treatment in public accommodations, rather than weaken them. And pretty soon, there will be no more straight lunch counters, or florists, or calligraphers. THANK GOD.
Although if there is a gay lunch counter, that's where we want to eat! Because that place is FAB-U-LOUS! HAPPY PRIDE, y'all, and may all the bigots eat a bag of dicks go out of business soon!
Follow your FDF on Twitter!
Please click here to fund your Wonkette, who found you a Nicetimes story in this Trumpian hellscape!
Liz Dye
Liz Dye lives in Baltimore with her wonderful husband and a houseful of teenagers. When she isn't being mad about a thing on the internet, she's hiding in plain sight in the carpool line. She's the one wearing yoga pants glaring at her phone.