Arkansas Perv Judge Resigns To Spend More Time Sex-Spanking White Boys, Probably
Courts
May 10, 2016 01:04 PM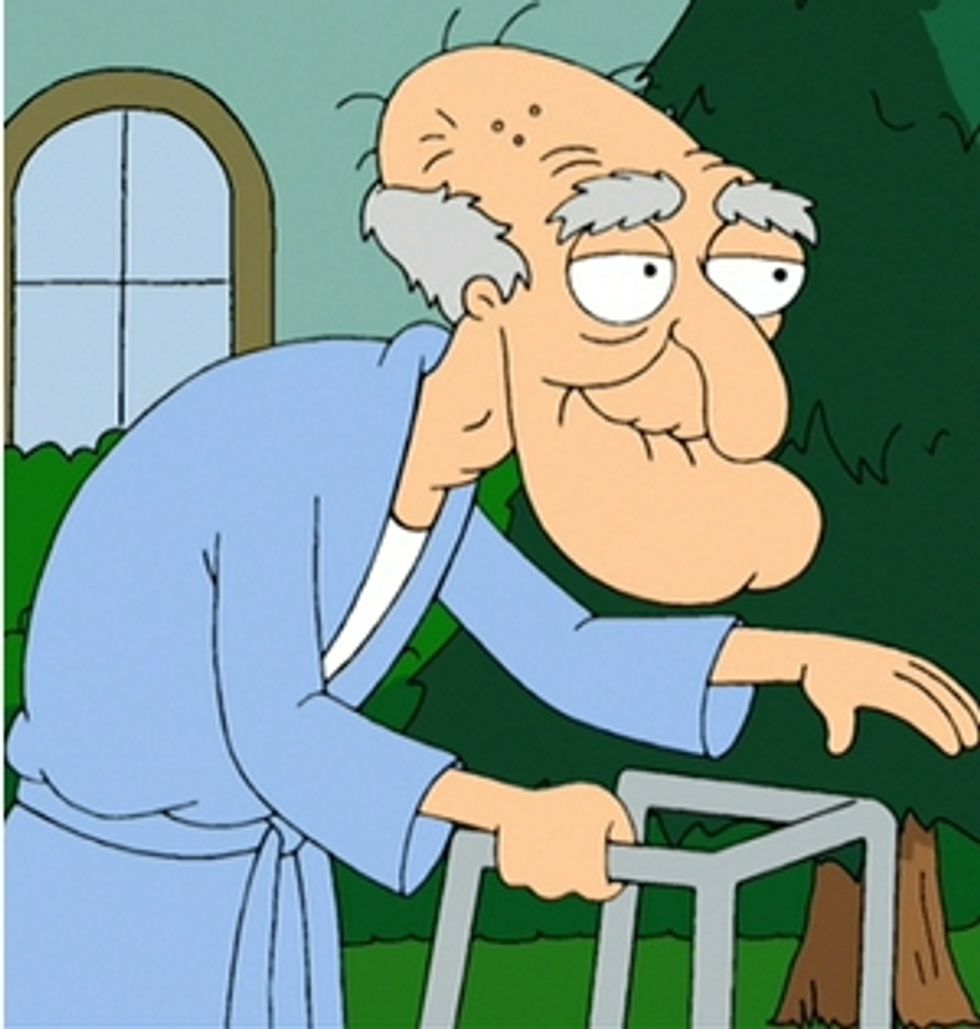 Judge Boeckmann, probably.
---
If you were reading yr Wonkette religiously in November (and why wouldn't you have been?), you may remember Joseph Boeckmann, district court judge for Cross County, Arkansas. He was facing some pretty serious allegations! Like, for instance, when a white lady or a black man or a hairy bear or whatever other kind of person was in his courtroom, it's alleged he would give them a normal sentence and let them go (to jail). BUT, if 'twas a youngin' of the white male variety, he liked to let them do "community service" at his house, where he'd have them bend over and pick up trash so he could take pictures of their buttocks. Then he'd offer them gross sex stuff in exchange for lower sentences and fines. TOTALLY NORMAL BEHAVIOR.
Oh, and there were child porn allegations too. :(
Anyway, he has resigned:
An Arkansas judge accused of swapping sex for reduced sentences resigned Monday after a state commission said it discovered thousands of photographs from his computer that depicted nude male defendants.

In a letter to the Judicial Discipline and Disability Commission, Cross County District Judge Joseph Boeckmann said that his resignation was effective immediately, and that he would never again seek a job as a local, county or state employee.
Yes, that is good. Because ew, ew, ew, check this shit out:
Boeckmann's resignation came after the commission said in a May 5 letter to his lawyer that it was in the process of recovering as many as 4,500 photos.

"They all depict young men, many naked who are in various poses inside the judge's home and outside in his yard," the letter states, adding that many of the men had received checks from the judge and had appeared before him as defendants.

"There are numerous photos of naked young men bending over after an apparent paddling," the letter reads. "Please accept this as notice to not destroy [or] otherwise dispose of this paddle."
Um, yeah, because the paddle is "evidence," BRB gonna throw up.
[wonkbar]<a href="http://wonkette.com/596135/arkansas-judge-invited-hot-white-felon-boys-over-for-sexytime-totally-normal"></a>[/wonkbar]So! Boeckmann liked to get the boys -- at least one of whom was under 18 -- naked, and then give them spankings with a paddle, and then have sex with them. Hey, we bet nobody has ever had a freak-out about this guy using public bathrooms before, but maybe that's off the subject ...
So how many victims we talkin' about here?
At least 12 alleged victims had been named, [commission executive director David] Sachar said, estimating that there were "several dozen more, if not 100 or more." As part of its case, the state panel also filed a motion for evidence of past conduct, with the commission concluding that there was a pattern of alleged misconduct dating back to the 1970s.
Holy motherfuckin' shitfire, y'all! So this has been going on for DECADES, then. So we've got spanky-spanky, sexual favors, child porn, anything else? Anything else to make sure this guy goes down in the history books as just a really great judge?
Other allegations against him included ... particularly poor treatment of minorities and women, whom he yelled at and called "stupid" while presiding over their cases.
Good heavens, he seems nice.
You'll be happy to know a special prosecutor is now on the case, so maybe Boeckmann will get to go to jail forever, just like his spirit animal Denny Hastert.
Evan Hurst
Evan Hurst is the managing editor of Wonkette, which means he is the boss of you, unless you are Rebecca, who is boss of him. His dog Lula is judging you right now.
Follow him on Twitter RIGHT HERE.