At Long Last, Lincoln's Hair on Display, For America
News
March 12, 2009 12:59 PM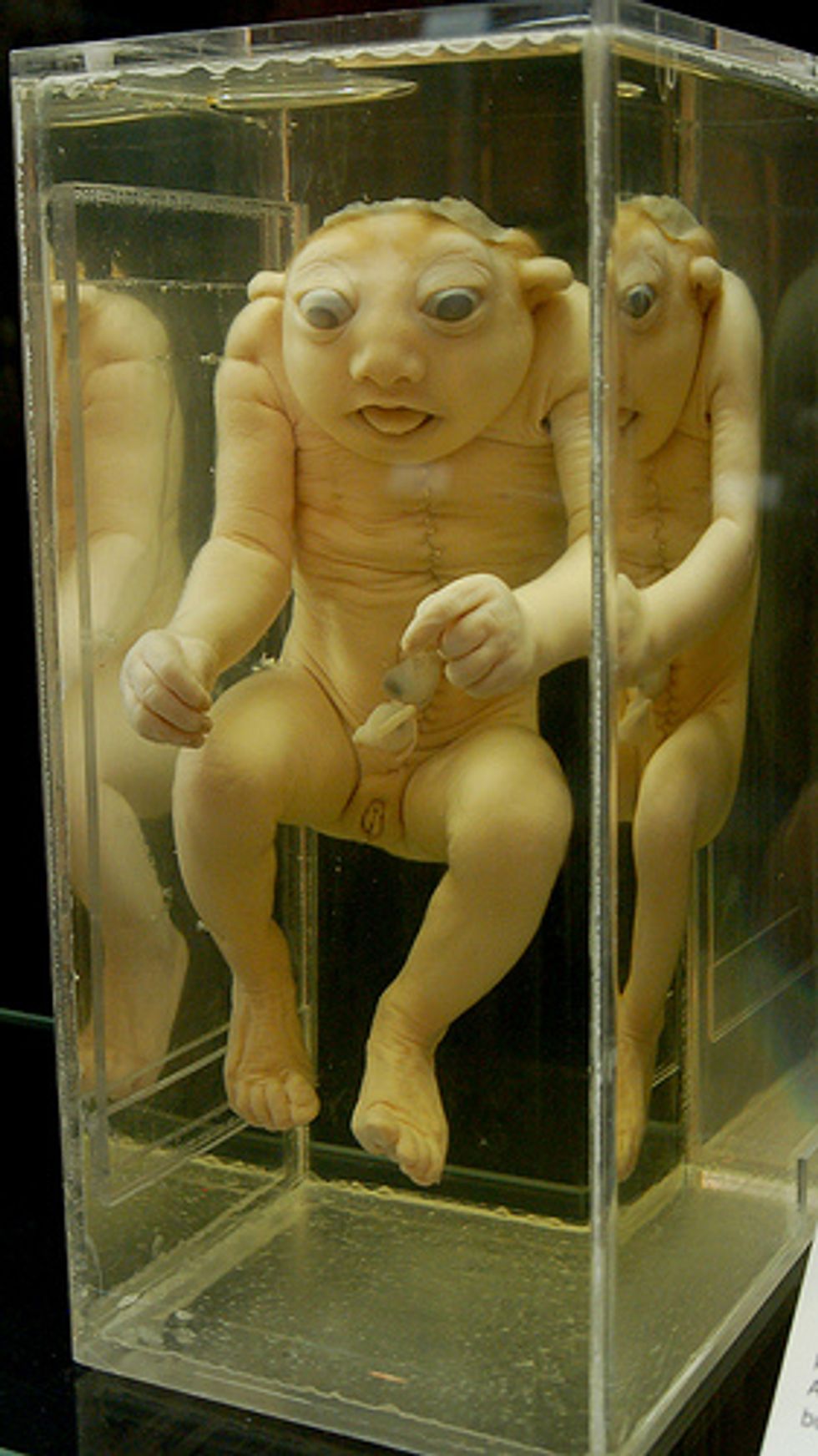 Okay, so it's been there for a few weeks, butAbraham Lincoln: Final Casualty of War is still one of the creepiest museum offerings around. The National Museum of Health and Medicine's exhibit provides an anatomical look inside Lincoln on his last living day -- there is the lock of hair, plus bits of his skull, his bloody sleeve, and the bullet that killed him.
---
The Lincoln artifacts, singular they may be, are not even close to being the weirdest things at the Museum. The NMHM was founded during the Civil War, with the edict to gather "specimens of morbid anatomy ... together with projectiles and foreign bodies removed" from dead or wounded soldiers. Fun! It's collection expanded after the War to include, amongst 20 million other oddities, a giant hairball from a girl who ate her own hair, a leg amputated from a man with elephantiasis, and fetal specimens suspended in liquid.
The Museum is located at Walter Reed Army Medical Center, so it's kind of a pain to get to without a car. For the immobile but curious, a good deal of its collection is conveniently located on its website -- which also boasts a peculiar FAQ section, answering such burning questions as "Do you have 20th-century gangster John Dillinger's penis in the collection?" and "[Can I] donate my body to your museum when I pass away?" The answers are "No," and "Not really," respectively. It also tells that us that, sadly, John Wilkes Booth's third, fourth and fifth vertebrae are not currently on display. But there are still plenty of dead feti to ogle, so go ahead! Just don't eat lunch first. Admission is free but a donation is "suggested."
Abraham Lincoln: Final Casualty of War, every day 10AM to 5:30PM