Atlanta Teachers Save Newspaper Industry With Valiant Cheating Effort
News
July 07, 2011 03:11 PM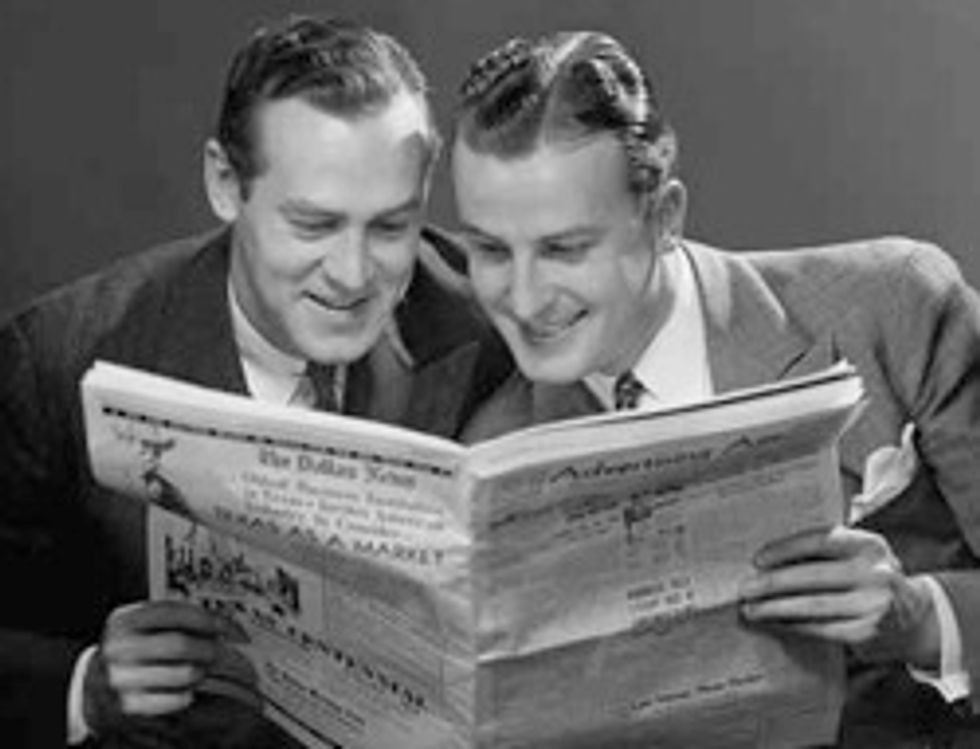 The daily life of American children in 2011 is, at best, a tragedy. They areobese from inhaling Pop'em donuts in front of the teevee, knocked up from having slumber parties in the wilderness, and they are also only mildly literate. The obesity thing is Michelle Obama's problem, but when it comes to education, the brave teachers and school administrators of Atlanta, Georgia will do whatever it takes to put their students on the road to success. Of course, actually teaching children is extremely difficult, especially when kids are poor (and obese, probably) so the next reasonable alternative is for teachers to hang out at each other's houses, drinking boxed wine and scribbling out their students' incorrect answers on all the important tests.
---
Georgia Governor Nathan Deal announced this week that widespread cheating – not widespread learning – was the reason for inflated 2009 state standardized test scores in the Atlanta Public Schools. This is now the "largest known revelation of systematic test tampering in the history of U.S. public schools," uncovered by a University of Pennsylvania School of Education report and Atlanta Journal Constitution investigation. And the fun doesn't stop there!
The report paints a vivid picture of a culture where teachers were publicly humiliated or fired for underperformance, and whistleblowers faced more consternation than cheaters. For example, a group of teachers at Gideons Elementary School held a weekend "changing party" at a teacher's home, where they systematically altered test answers to boost results.
This is all very terrible for education and all, but do you know who is loving this right now? Newspapers.
But the issue might not have reached Perdue's desk without the AJC. "Without the work the newspaper did, this would have probably not gone very far or would not have been uncovered," Judd said. "It played out at a time when we were greatly reducing our staff."
So there you have it! Education is destroyed, but newspapers will survive after all, as long as they adapt to their new job of making sure kids get the awful test scores they deserve.
These episodes, says Caroline Hendrie, executive director of the Education Writers Association, underscore the importance of investigative education reporting.

"Newspaper reporters play a very valuable watchdog role, particularly in the climate we're in right now with regard to test-based accountability," Hendrie said.

"It's nice to be right and see things that you were writing about somewhat validated by an independent group," she continued. "But the whole scope of the thing is really pretty bleak."
Even victories in journalism have bleak outcomes! With that kind of possibility, how could the industry not be destined for a comeback? [HuffPo]