Bain Capital Victim Prefers Despicable Obama Over Disgusting Romney
News
January 06, 2012 04:10 PM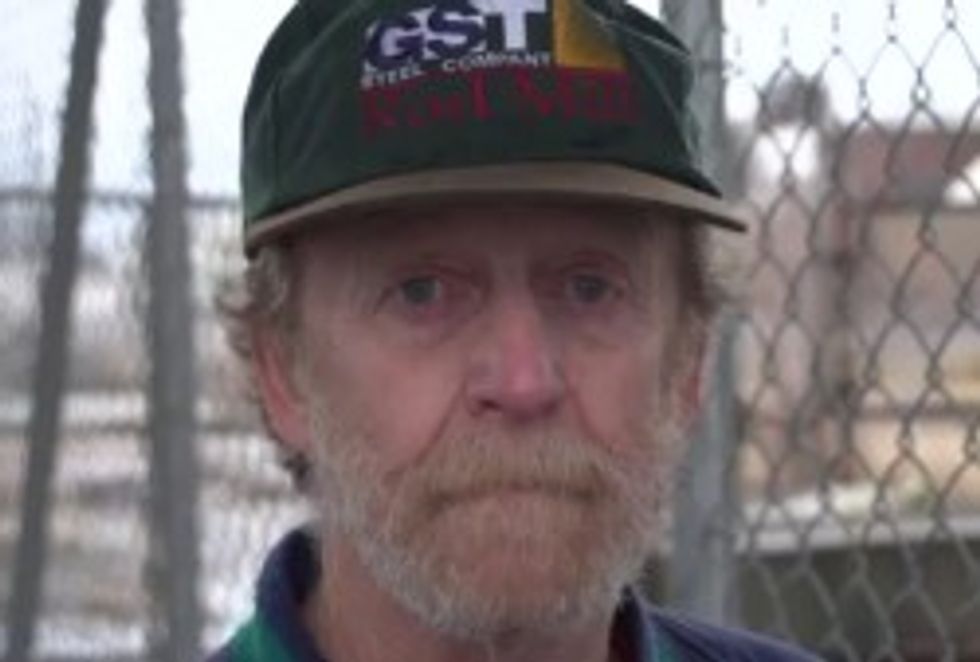 Glen Patrick Wells is a former steel worker from Peculiar, Missouri who was laid off as the result of Bain Capital's restructuring of his former place of work, GS Technologies. Wells is so infuriated by the work of "predatory capitalist" Romney that he says he will now support MoveOn's efforts to make Bain Capital Romney's Swift Boat moment of 2012. Even though he also hates Obama!
---
Appearing in this video, which is like a Coen brothers film without any jokes, Wells paints a pretty grim picture of the situation at Kansas City's Worldwide Grinding Systems, as it was formerly known. The steel mill, which was acquired by Bain in 1993, had been around since 1888. The suits from fancy-land ("They looked like a bunch of high school kids to me. A bunch of Wall Street preppies," says another former mill employee) gave the company a makeover, renaming it GS Technologies. By 2001, the company had declared bankruptcy, and soon after closed its doors, resulting in a loss of 750 jobs. Now, to do the numbers:
Overall, Bain made at least $12 million on the steel company it created by merging the Kansas City mill with another in South Carolina before the new entity declared bankruptcy in 2001. Bain also collected an additional $900,000 a year through 1999 for management consulting services, public filings show.
Wells and his co-workers, on the other hand, lost health benefits and received reduced pensions. Many of them had worked at the company for decades.
Wells is actually a conservative: he voted for George W. Bush in 2000 and 2004 and John McCain in 2008. But he is so furious with Romney that he's decided he'll support Obama, should Romney get the Republican nomination:
Right now, if Romney gets in, I am so disgusted that I will probably vote for Obama and I detest him...Anyone who is willing to put a predatory capitalist in office deserves to get Obama.
A helluva strategy! For those looking to acquire some of Wells's blood-curdling rage, Reuters has published this giant exposé on the GS Technologies saga. [Washington Post]