Barack Obama Denies Picking Fake Mountain Resort Church
News
June 29, 2009 04:08 PM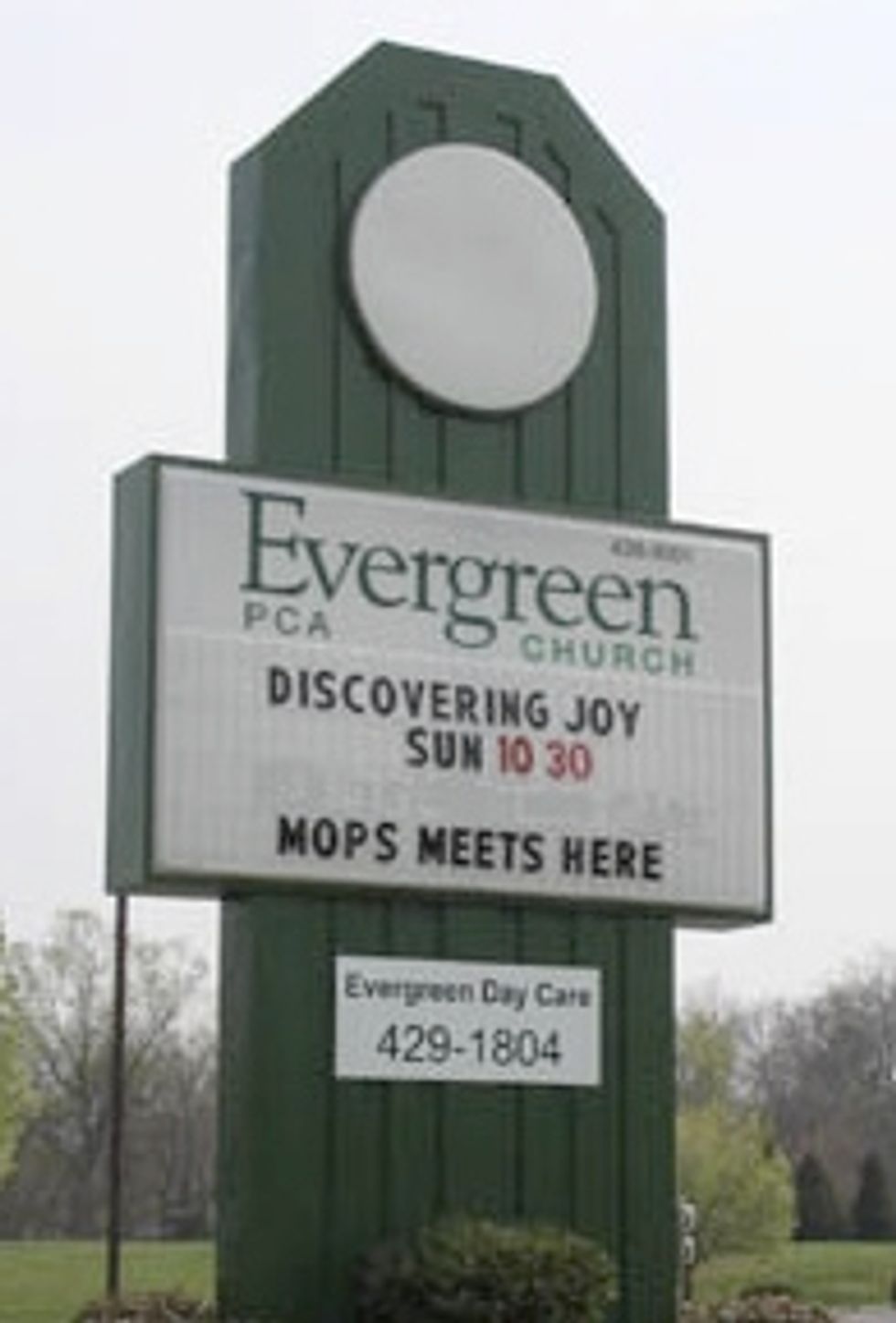 Known magazineTIMEreported earlier in the day that Barack Obama, who hasn't been to church since quitting Jeremiah Wright's mosque last year, has chosen as "his primary place of worship" the "Evergreen Chapel, the nondenominational church at Camp David," where other congregants include local forest creatures such as rabbits and donkeys. George W. Bush also "chose to worship" there, at the president's secret Maryland lair, because if there are no cameras then you don't actually have to go. But the most interesting thing about this TIME report is that it is WRONG and Barack Obama still hates Mister Jesus.
---
Contrary to published reports, President Obama and the First Family have not decided to make Evergreen Chapel at Camp David their primary place of worship in the Washington area.

"The President and First Family continue to look for a church home. They have enjoyed worshipping at Camp David and several other congregations over the months, and will choose a church at the time that is best for their family," Deputy White House Press Secretary Jennifer Psaki said in a statement.

Time.com had posted a lengthy story saying that, in an unexpected move, President Obama had told aides he had decided to make the non-denominational chapel at Camp David the family's primary church home. Evergreen Chapel was dedicated during the presidency of George H.W. Bush and serves the military personnel and staff stationed at the highly secure Camp David.
Bad move, "Jennifer Psaki," of whom we have never heard, and who will be googled shortly, for hotness, bad move. Should've just said, "Uh yeah sure they're praying or whatever at George Bush's private Jesus Shed in the Catoctins, to Jesus, and his father, God." Story, over.
Obamas still don't have regular church to attend [Christian Science Monitor]