Barack Obama Gives Atheists Their Rotten Stem Cells To Play With
News
March 09, 2009 02:07 PM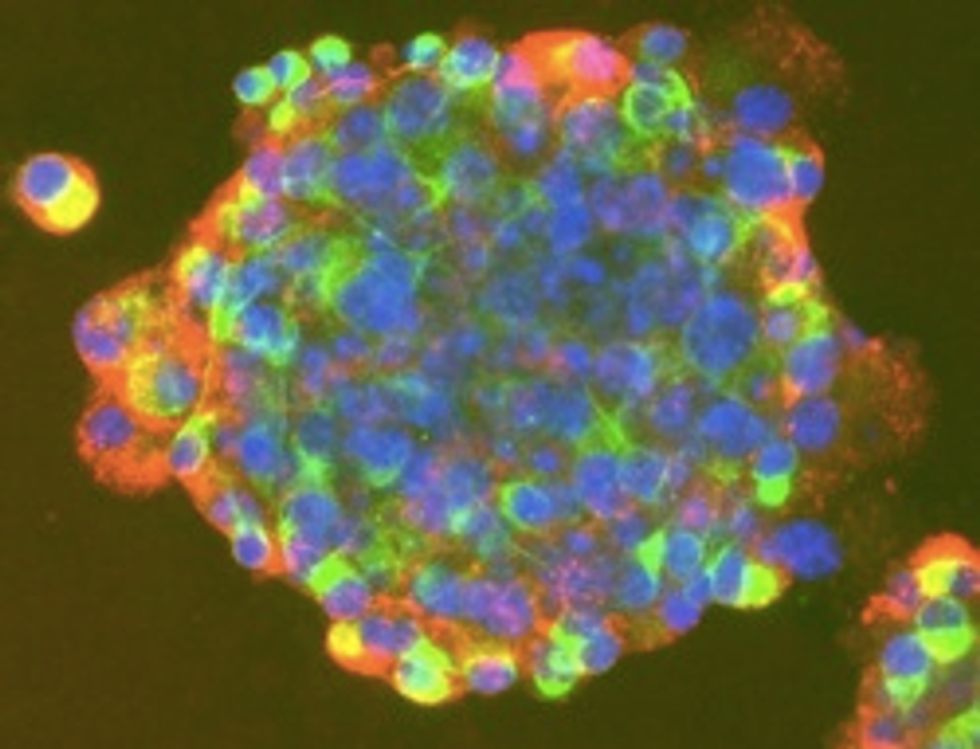 Next to basketball, Barack Obama's favorite hobby is to take Leftover Fetuses -- known as "table scraps" in the White House kitchen -- mix them up in a blender, sit them atop a bed of arugula and a balsamic reduction, and DINE. This is called embryonic stem cell research, and hepassed an executive order today easing restrictions on it. On the other hand, he reiterated a strong stance against Human Cloning, which is the only *fun* part of stem cell research, so basically he should be impeached, yesterday.
---
He even brought in a few stem cell eaters, for a celebratory lunch:
At a ceremony in the East Room of the White House, before an audience that included lawmakers, scientists and patients, several of them in wheelchairs, Mr. Obama announced that he was issuing an executive order intended to advance the research. He said he hoped Congress would follow with bipartisan legislation that would ease the existing restrictions even more.
Sounds like Deregulation to us. GRRR!
Except for this part, about cloning:
In making his announcement, Mr. Obama drew a strict line against human cloning, an issue that over the years has become entangled with the debate over human embryonic stem cell research.

He said that he would ensure that his administration "never opens the door" to cloning for human reproduction, adding, "It is dangerous, profoundly wrong and has no place in our society or any society."
...Maybe there can be an exception for clones of Doctor Congressman Ron Paul? Little... little compromise action? No? OKAY THEN ----> SECESSION?
Well this is news that's hard to make funny, so let's just quote whatever dingbat Republican the New York Times has included here for balance:
One Republican lawmaker, Representative Christopher Smith of New Jersey, called Mr. Obama "the abortion president," and planned an event to protest the new stem-cell policy later on Monday. The event was to include some so-called snowflake children, born after a couple that underwent in-vitro fertilization released leftover embryos for use by other couples.
Gross.
Obama Lifts Bush's Strict Limits on Stem Cell Research [NYT]